Web, mobile, and graphic design – it is a wide range of opportunities and a huge variety of goals and suggestions. Free-PSD-Templates works for creating only the best design for your successful future. Here, you can get a lot of New Freebies and use them whenever you need. Every week you can see several fresh Templates or Mockups and some Collections of absolutely Free PSD templates. We are working every day for you and trying to make the results interesting and useful.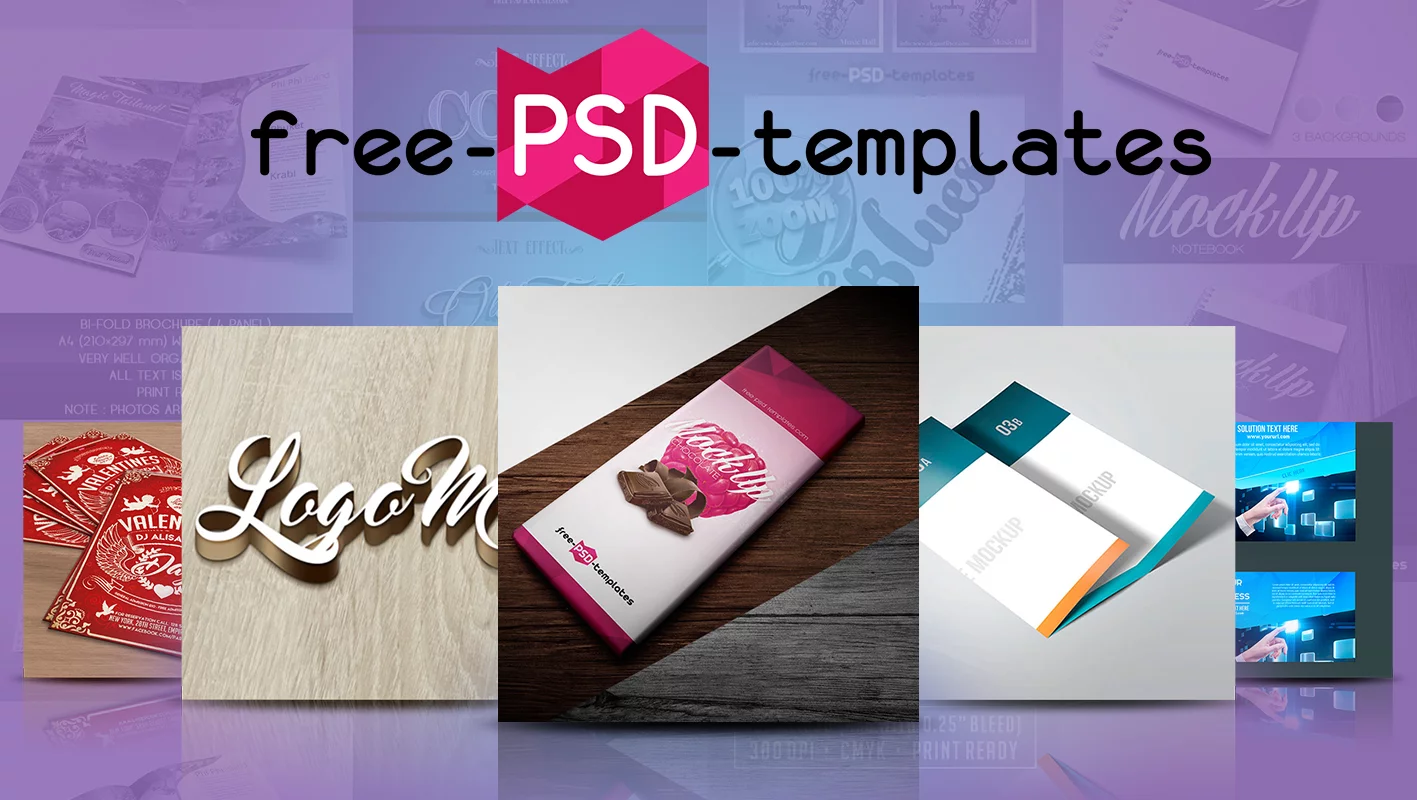 What is important to know about our work?
Firstly we would like to offer you all kinds of graphic and web design – flyers, brochures, business cards, corporate identity, website design and applications etc.
Our priority is the embodiment of your ideas into practice, that's why we always do a couple of variants to choose from. You won't have any limits of edits because we are working for the result and customer's satisfaction.
If you have any great idea, a budget of the project will be over $500 and you don't know how to make it real, we can always make a test work to help you to make a decision.
Contact us and get an answer during 12 hours or as quickly as possible.
What about prices?
We have quite democratic prices, but the most important thing for us is the quality of products in a result of work.
Our usual price is $20/hour. For example:
flyer and business card design will cost from $40,
design of a brochure from $60,
Homepage design from $100.
We believe that each project should be unique and has to be designed in accordance with personal wishes and needs of each client. Write us using Contact form on our website and get full explanation and individual calculation. Ask questions and make proposals if you have ones.
Please, if you have any ideas or need us to find something interesting, contact us here or follow us on Facebook https://www.facebook.com/freepsdtemplates . We really hope you appreciate what we do. Thank you for visiting us!