Are you keen on cooking delicious dishes? Producing some products that could be useful for those who spend a lot of time in the kitchen? Or maybe you are providing services for those who are not fond of cooking at all? Whatever, you can use out logos to make your company more famous. Such a thing as a logo is an essential part of your image. Thus, we suggest you to not create it on your own but rely on professionals. Our team of designers consists of talented people who did their best to make this set of graphic products fantastic. Click "Download" and start building your brand!
Use Photoshop to make all the customizations: Get Photoshop as part of a Creative Cloud single-app plan for just US$20.99/mo. These Free Cooking Logos Templates in EPS + PSD can be good for implementing a lot of designers ideas as well.
Enjoy these templates from Free-PSD-Templates and follow us on Facebook!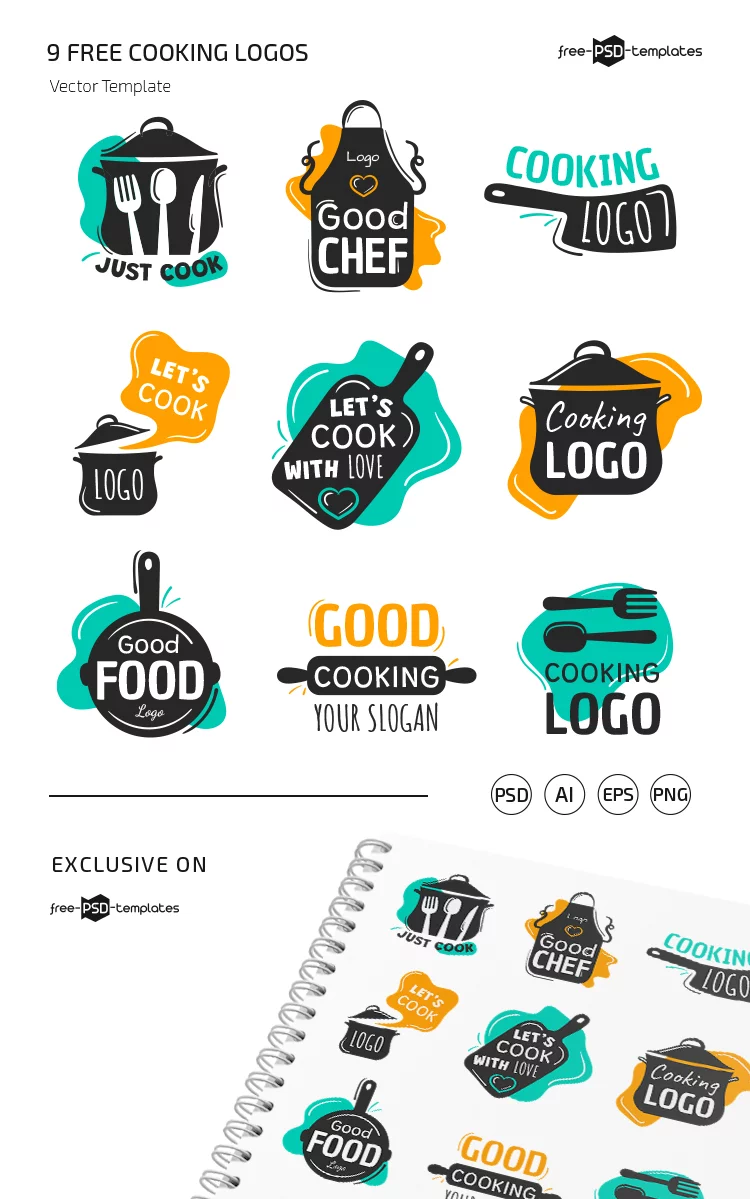 300 dpi / RGB
Easy To Edit
Well Organized Layers
Quick Photo Replacement
<<<<<<<<<<<<Free fonts used in design:>>>>>>>>>>>>>>>>>>
Download