Christmas is just a few months away and is quickly approaching. It's high time to start preparations in order to host the best Christmas party ever or run the most profitable Christmas Sale of the year. Soon, designers will need to create a lot of flyer templates and poster templates in PSD for creating creative and attractive promotional Christmas flyers and invitations for parties, business sales and other Christmas dedicated events.
We are happy to help you out by providing the roundup of the latest most attractive and festive premium & free Christmas flyer PSD templates. Using these 40 free flyer templates in PSD, any designer can create a custom, print-ready Christmas flyer design in matter of minutes. Thanks to Photoshop, the customization is a piece of cake. Thanks to smart objects and well-organized layers, you can add any element, change colors or remove any element in a flyer template: Get Photoshop as part of a Creative Cloud single-app plan for just US$20.99/mo. Invite as many guests as possible in advance using these premium and free flyer PSD templates. Your Christmas party or Christmas sale will definitely become Merry and will have success if you make use any of these flyer PSD templates dedicated to Christmas.
We have carefully handpicked only the best Christmas party flyer templates in PSD which are designed according to the latest trends and in accordance with the design principals.
There will be a few of holidays before Christmas, such as Thanksgiving, Halloween etc. So you will need some premade free print templates in order to create standing out invitation and promotions for the parties dedicated to Halloween and Thanksgiving. Our free graphics will become of great help and will add a creative touch to your design projects.
Free Merry Christmas Template + Instagram Post (PSD)
Announce an unforgettable Xmas party with this unique template! The set includes both a flyer and an Instagram post model. The unusual layout with a graphic tree and a bold header will surely draw the look of every future guest. Even though the combination of gold, white, and green looks classy, you can easily try out other color combos in Photoshop.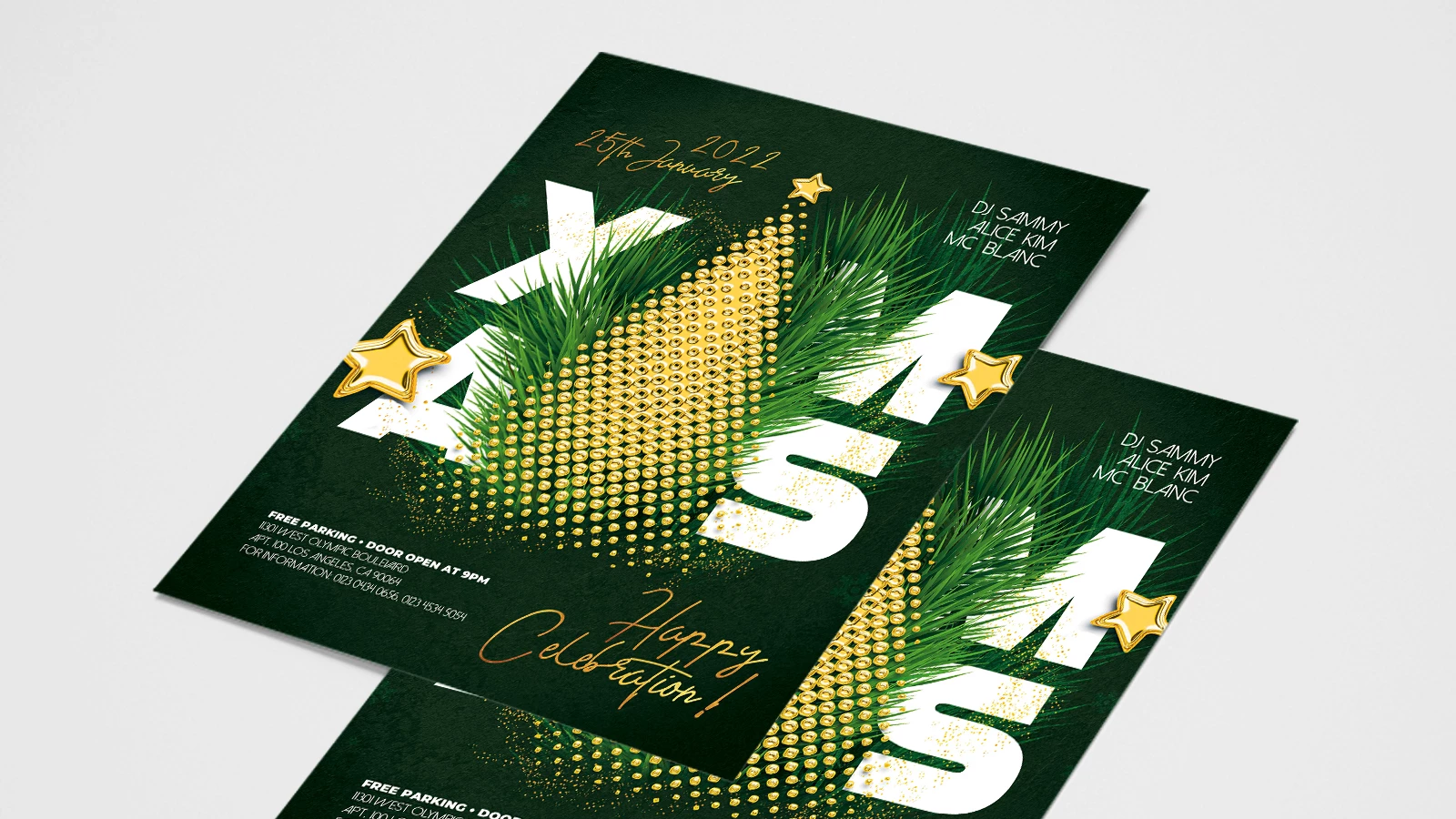 Download
---
Free Christmas Spirit Week Template + Instagram Post (PSD)
Use this eye-pleasing template to announce your special festive event! Your potential visitors will love the look of gifts and sparkling ornaments against the bright green background that imitates knitwear. The pack offers you not only a flyer template but also an Instagram post model. Both samples are extremely easy to adjust in Photoshop.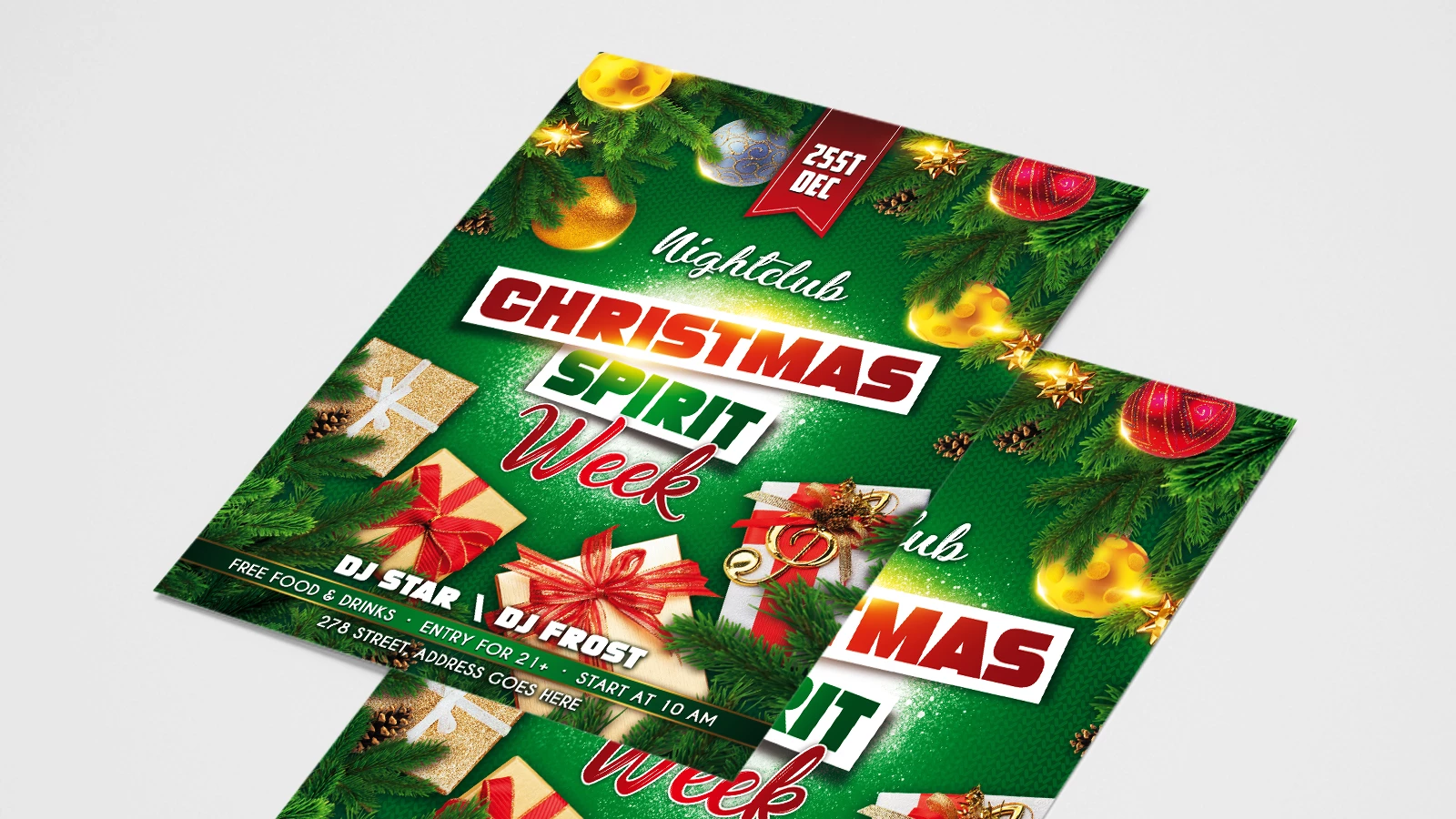 Download
---
Free Xmas 18+ Party Template + Instagram Post (PSD)
If you wish to spice up the traditional Christmas celebration and host a party for grown-ups only, this one-of-a-kind pack is exactly what you need! The set offers not only a printable flyer sample but also a template crafted for impressive Instagram posts. A shiny neon header matched with a black background and red text will promise your future guests a hot night that they won't forget!
Download
---
Free Christmas Party Template + Instagram Post (PSD)
Throw an unforgettable Christmas party, and use this exclusive template set to spread the news about it! The set includes not only a flyer model but also a template for impressive Instagram posts. The cool layout with the sparkling golden header, fireworks, and disco balls will look eye-catching both in print and online. You can adjust text and colors within minutes in Photoshop.
Download
---
Merry Christmas – Free Flyer PSD Template
Download
---
Merry Xmas Party Free Flyer Template
Download
---
Free Poster Christmas Sale
Download
---
Ugly Christmas Sweater – Download Free PSD Flyer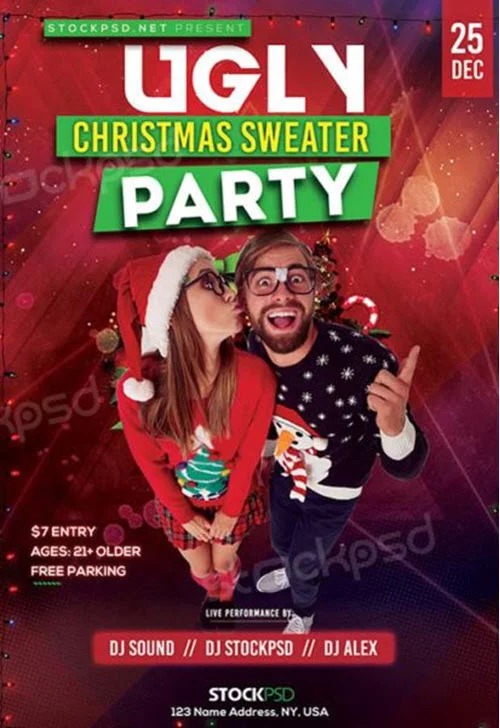 Download
---
Free Christmas Crazy party – Flyer PSD Template
Download
---
Download Magical Christmas – Free PSD Flyer Template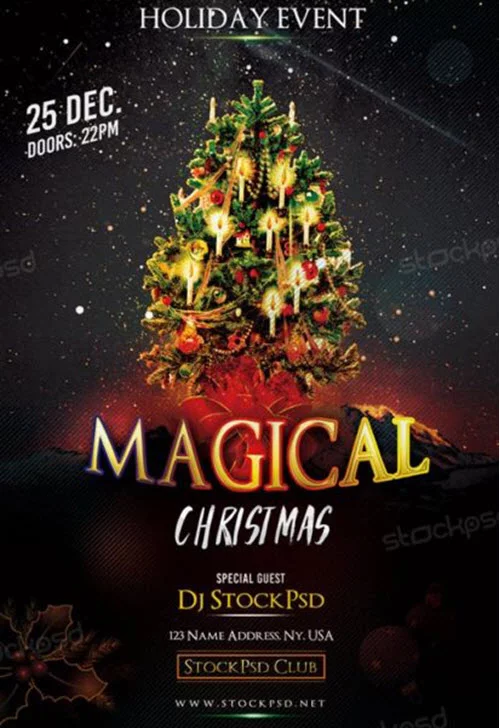 Download
---
Free Christmas party – Flyer PSD Template
Download
---
Christmas and New Year Flyer Template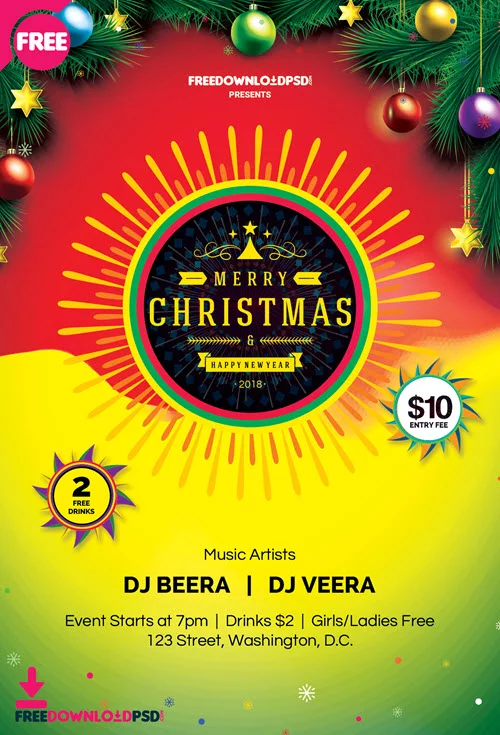 Download
---
Big Christmas Sale – Free Flyer PSD Template
Download
---
Christmas Sale Free Flyer
Download
---
Merry Christmas Flyer Free PSD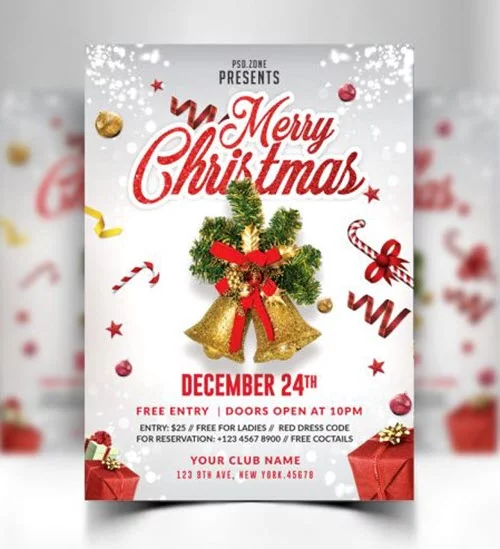 Download
---
Merry Christmas – Free Flyer PSD Template
Download
---
Free Flyer Party for Christmas Snowman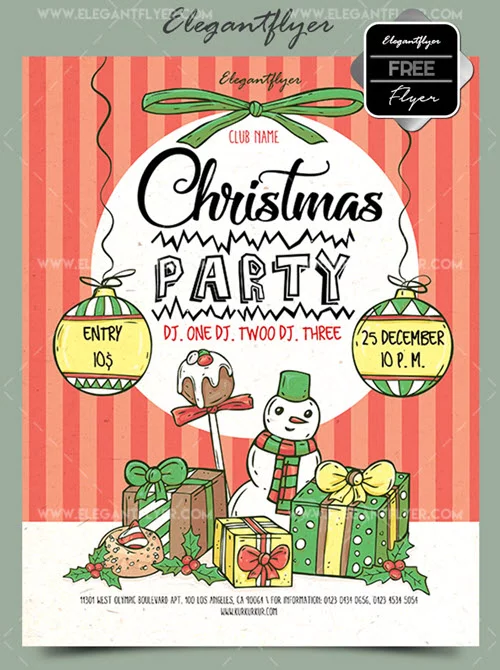 Download
---
Merry X-Mas 2017 -Download Free PSD Flyer Template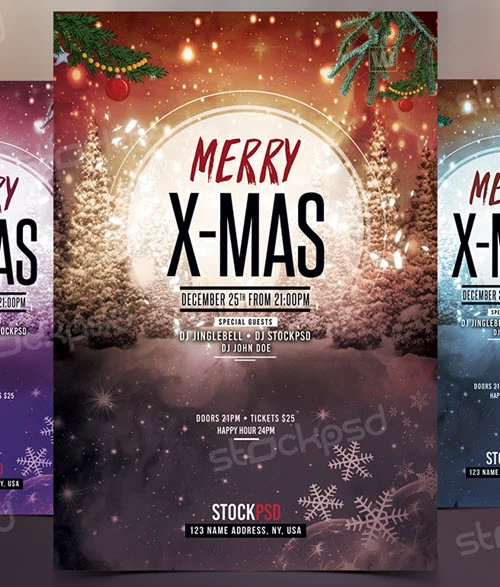 Download
---
Free Merry Christmas Flyer Template
Download
---
Download Merry Christmas – Free PSD Flyer Template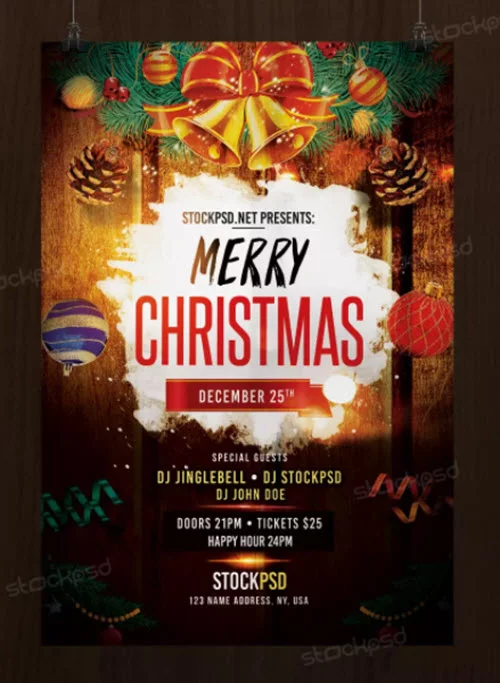 Download
---
Christmas Menu Restaurant – Free PSD Template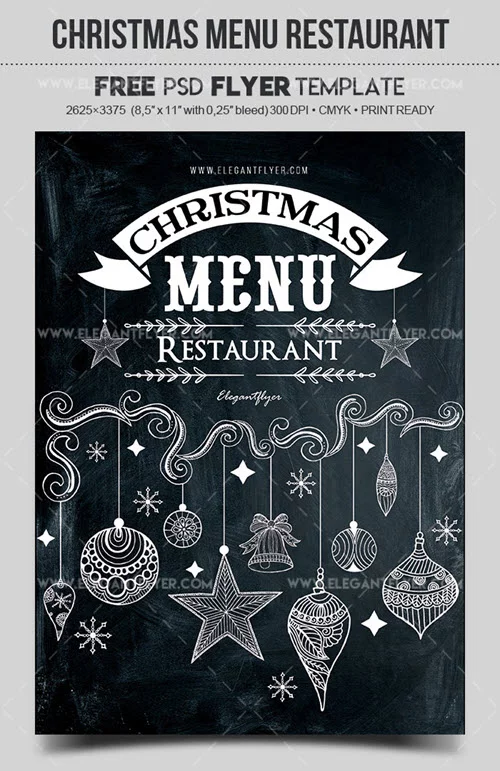 Download
---
X-Mas Party 2017 – Download Free PSD Flyer Template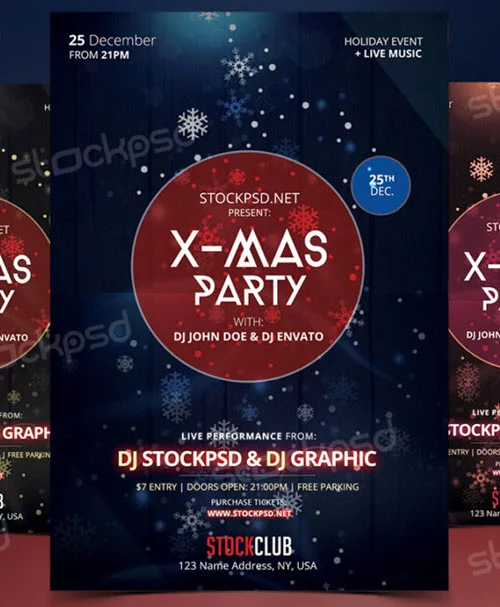 Download
---
Merry Christmas Flyer Template
Download
---
Merry Christmas Flyer Template
Download
---
Merry Christmas Flyer Template
Download
---
Merry Christmas Flyer Template
Download
---
Free Christmas Invitation Flyer Template
Download
---
White Christmas Flyer Template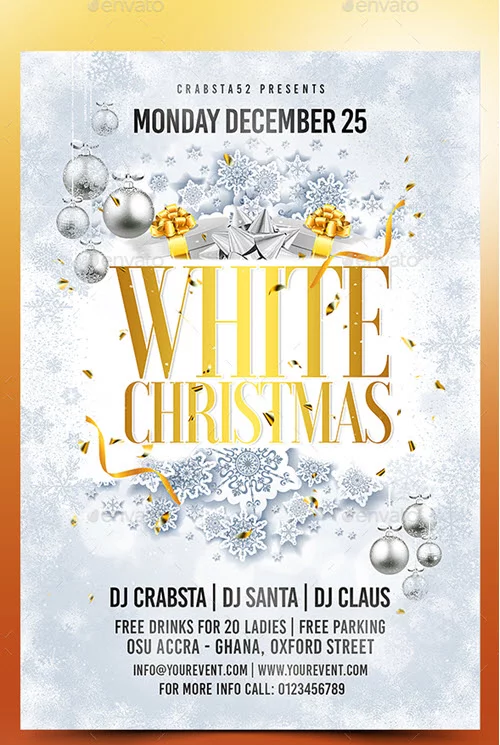 Download
---
Merry Christmas Flyer Template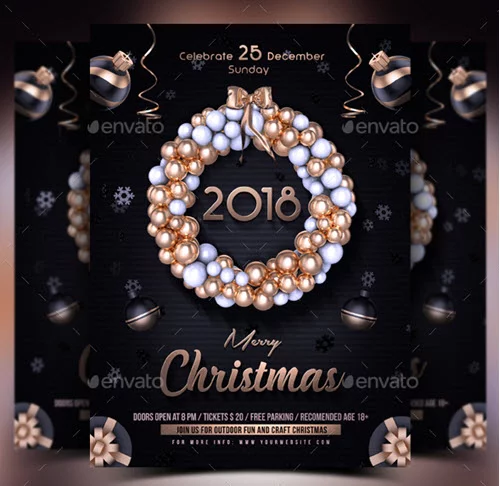 Download
---
Christmas Flyer Template
Download
---
Happy Christmas Flyer Template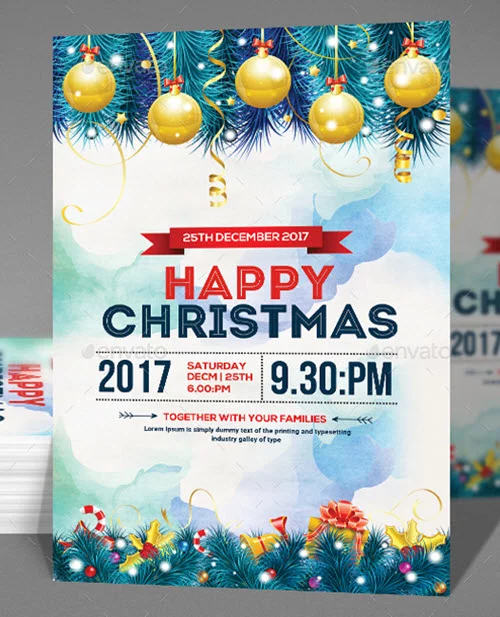 Download
---
Christmas Flyer Template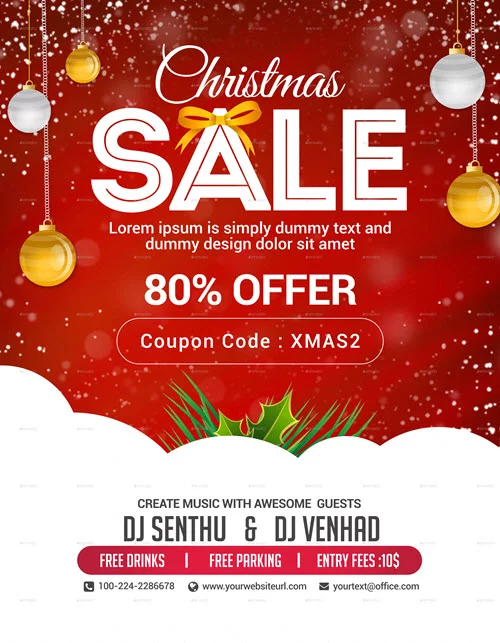 Download
---
Christmas Flyer Templates
Download
---
Christmas Flyer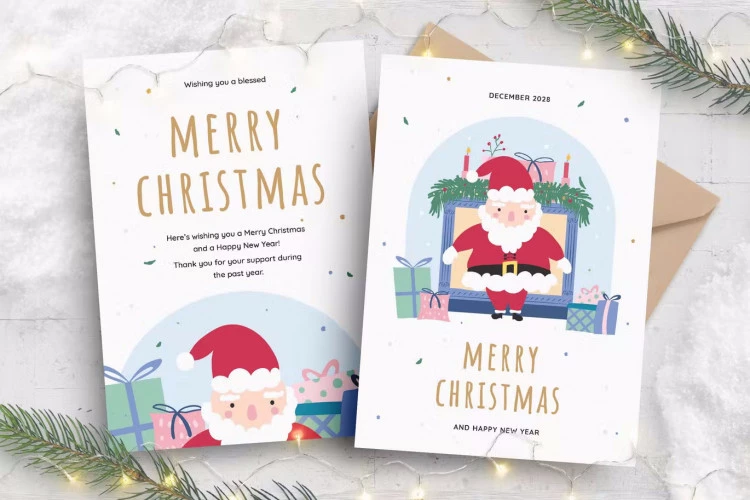 Visit the website
---
Christmas Party Flyer Template
Download
---
Merry Christmas Flyer Template
Download
---
Christmas Flyer Template
Download
---
Christmas Flyer Templates
Download
---
Merry Christmas Flyer Template
Download
---
Christmas Party Flyer Template
Download
---
Christmas Flyer Template
Visit the website
---
Merry Christmas Flyer Template
Download
---
Marry Christmas Flyer Template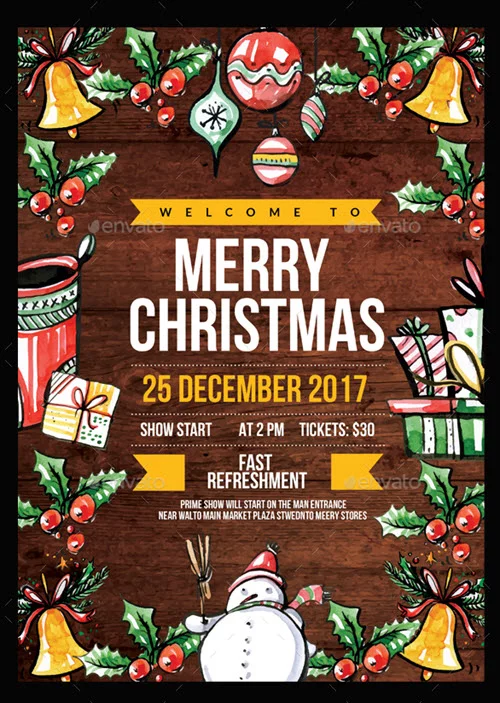 Download
---
Christmas Party Flyer Template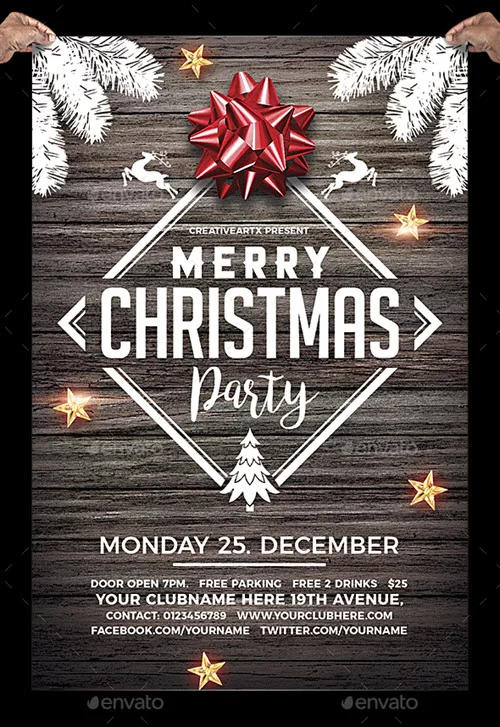 Download
---
Christmas Party Flyer Template
Download