Download the Free Jacket Mockup set! It assembles three detailed, life-like PSD samples of a women's zip-up sports jacket. What's great, each of the samples shows the item from another angle. With cuffs, a high collar, and two zip pockets, this clothing item looks both stylish and comfy. Thanks to the sleek and practical cut, the jacket would be ideal both for workouts or casual wear. With the offered PSD format users can personalize these samples in Photoshop without extra hassle. Anyone who wants to showcase their clothing designs on a realistic women's zip-up sports jacket can benefit from downloading this set.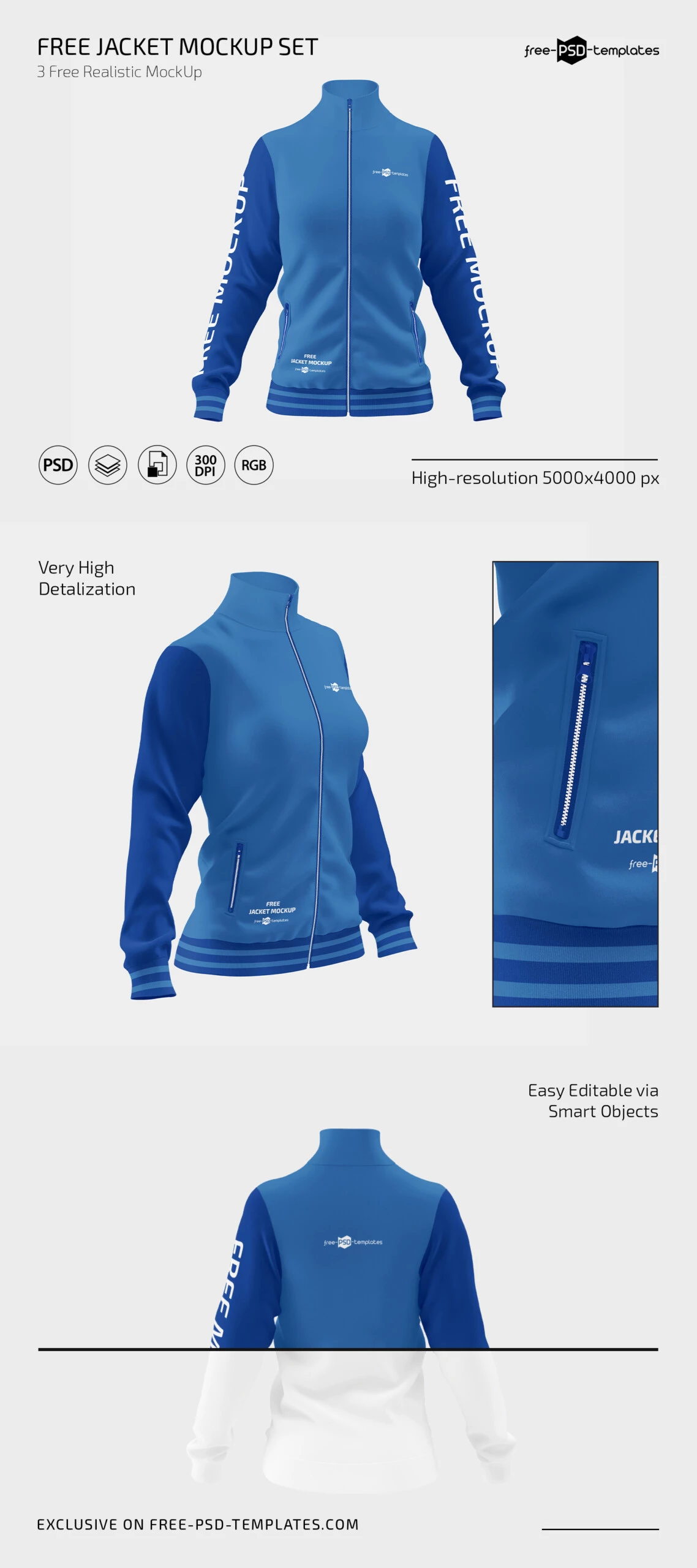 How can you customize the Free Jacket Mockup pack?
Both skilled and newbie users can easily adjust these templates in Photoshop. Firstly, it is possible to present any pattern, image, or other clothing design. Secondly, users can add text to personalize the jacket further. Additionally, one can showcase their company's logo on any part of the jacket. Finally, it's possible to adjust the color of this item and its parts, including the cuffs, zippers, and stitches. Finally, users can apply any image to the setting for additional customization options.
Why should you download our Free Jacket Mockup pack?
Download our Free Jacket Mockup bundle now, and get three faultless, realistic PSD samples that you can easily personalize in Photoshop. Using editable templates of a women's zip-up jacket allows you to feature any clothing design or your company's logo in a professional and realistic manner. The royalty-free license makes this set valuable for designers, marketers, and anyone looking to create high-quality visuals for their projects.
Download