We would like to draw your attention to our new awesome collection of 30 Free PSD T-Shirt Mockups to showcase your design and making presentations!
This collection was created for you to be able to put the necessary design on any of these T-shirt mockups and to find out how it can look like on real T-shirt or a person.
It can be very easy to realize using Photoshop. Just download the necessary PSD mockup you like, or even some of them, and use them for making presentations for your clients. All the mockups in this collection are very qualitative and useful.
You will surely have no problems using smart layers in Photoshop. Now you have an opportunity to save a lot of time, because you need only to put your design or interesting idea on any of these mockups.
Professional designers are usually aware of the very important role of ready-made PSD mockups, especially when it is necessary to demonstrate to your client how the work will be looking in the results. At the same time, for many designers, especially for juniors, it is difficult to draw the layout, especially if it is the layout for serious company. That's shy any mockups from this set can help you in this task.
All of these free PSD T-Shirt mock-ups free can be great for any designers and advertising agents. You can promote many different kinds of design using these free PSD mockups.
This professional T-shirt collection that we have collected for you is very multipurpose. There are a lot of different PSD mockups and many of them are very bright and colorful. Anyone can find there the appropriate mockup and finish the presentation. Make the right choice and you are welcome to come back again!
---
Free T-Shirt Mockup PSD
This realistic PSD mock-up allows you to showcase your t-shirt designs with ease. Just drag and drop your design using the smart layer, then pick your own t-shirt color and finally adjust the contrast intensity to fit your needs. Don't forget to check out the full size preview!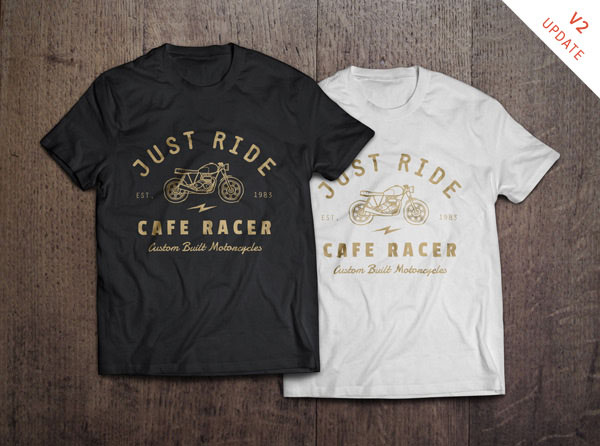 Free Download
---
Free T-Shirt Mockup PSD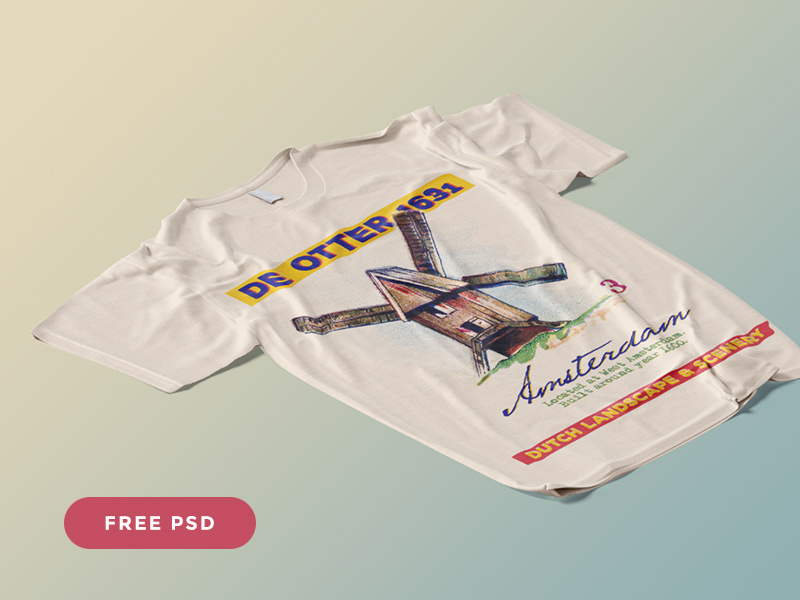 Free Download
---
T-Shirt Mockup PSD
Create your own designs and show them off with a quality looking T-shirt mock-up. Simple adjustments allow you to change the color of the shirt and the tone of the skin for more variations. Paste your own design into the smart-object and you're done!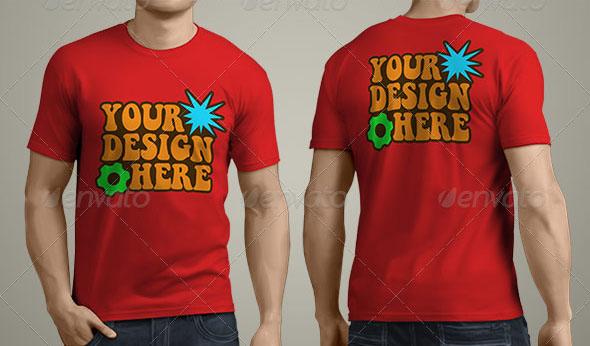 Free Download
---
T-Shirt Mockup PSD / Street Edition
A quick and easy way to showcase your t-shirts with professional product images. If you have a range of t-shirts for sale, the best way to capture the attention of your customers is with professional and eye-catching product images. We all know this can be a time-consuming exercise, so we've made it simple with our easy-to-use mock-ups featuring professional photographs. Display your designs in just a few clicks with our straightforward Photoshop file that allows you to place your imagery and customize everything from the colors and textures to the lighting and shadows.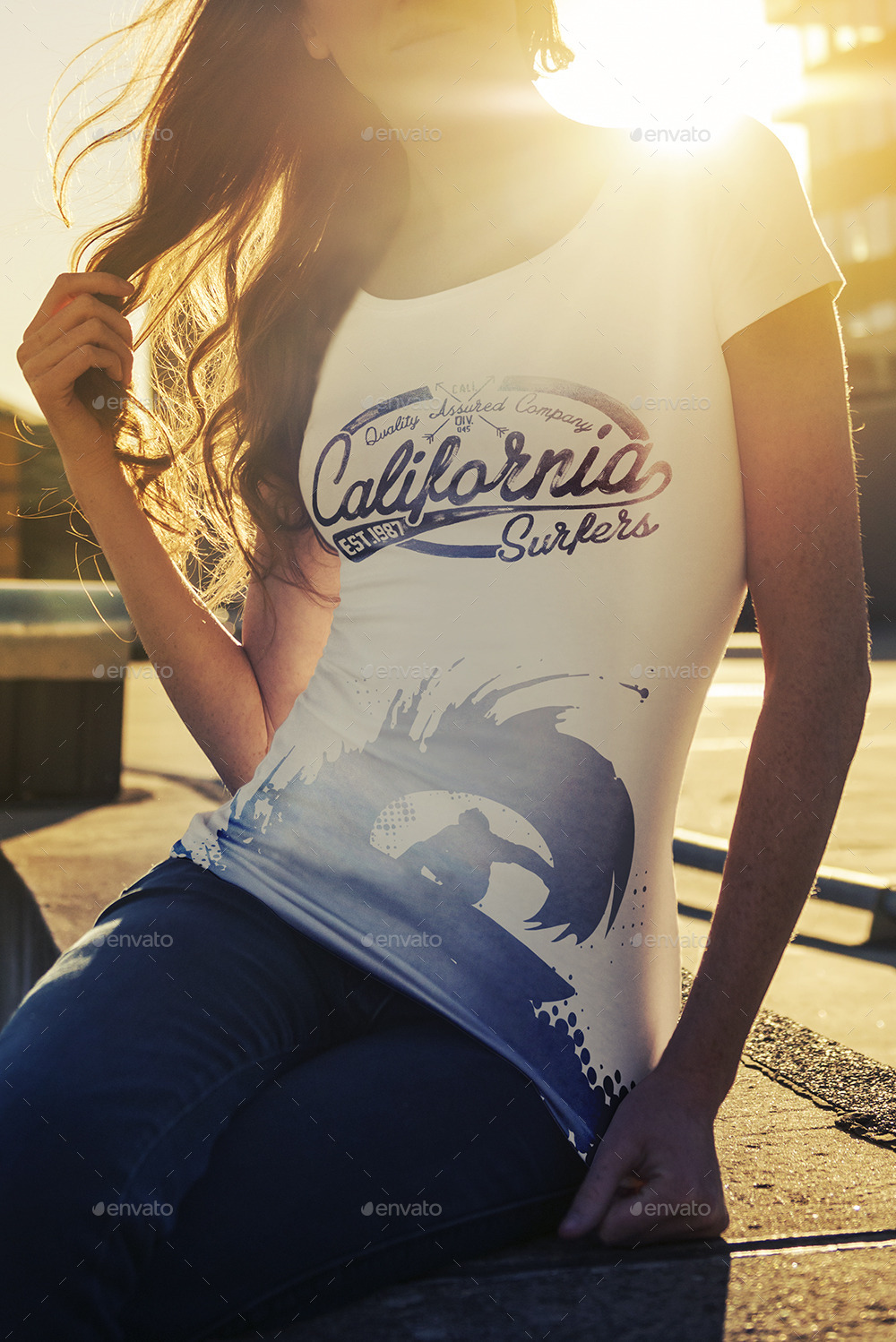 Free Download
---
Free Folded PSD Sweatshirt Mockup
This is the folded psd sweatshirt mockup with its label tag. Easily change the sweatshirt color and add your graphics with the smart layer.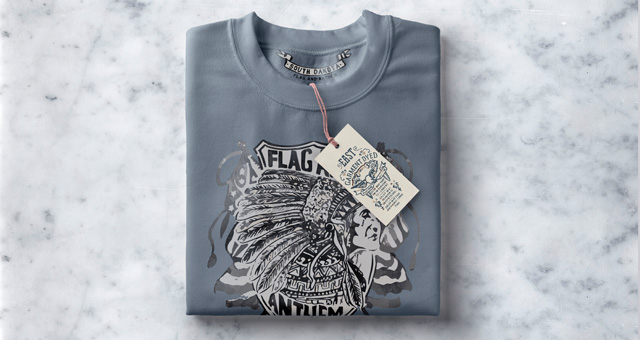 Free Download
---
Men T-Shirt – Free PSD Mockup
If you are looking for the best Men T-shirt mockup, we would like to offer you our exclusive one – Men T-Shirt Free PSD from Mockupfree. It is very important to understand where you can use our mockup in future. It allows you to set up a e-commerce website, to add it to the internet shop and create a banner. Also our free t-shirt mockup can be great for creating presentations for clients and improve your skills. And of course, many products can be promoted using this freebie.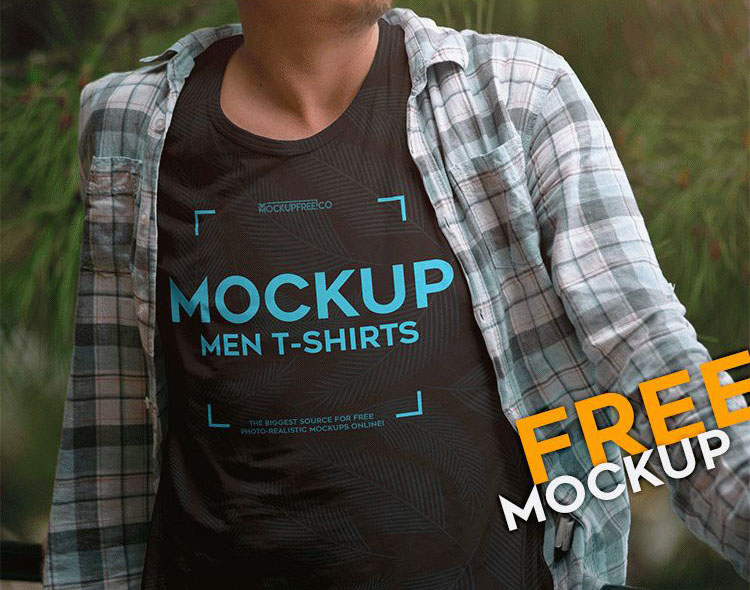 Free Download
---
T-Shirt Mockup PSD
Advanced, easy to edit mockup. It contains everything you need to create a realistic look of your project. Guarantees the a good look for bright and dark designs and perfect fit to the shape of the shirt. Easy to navigate, well described layers, friendly help file.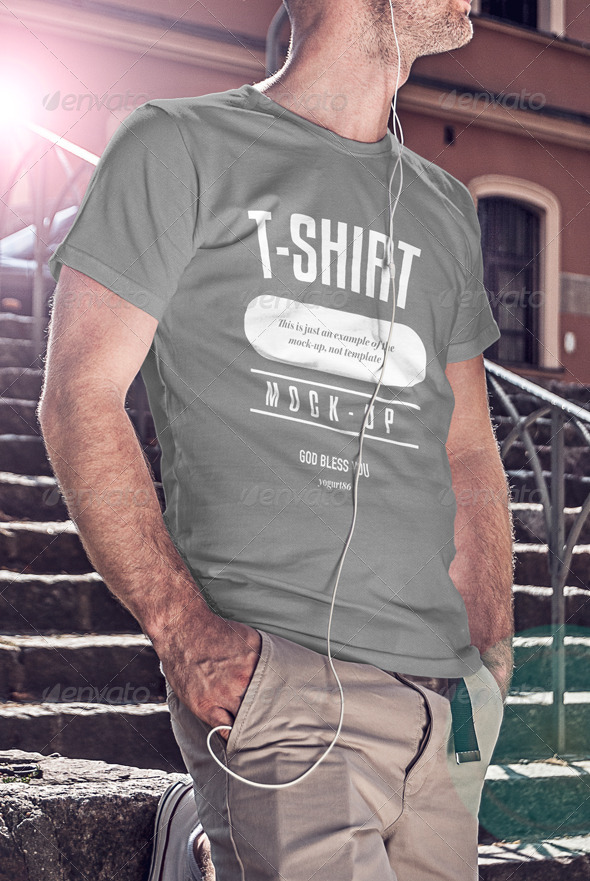 Free Download
---
Men T-Shirt Mock-up PSD
1 psd files 2000×2000 px 300 dpi;
2 front, back and t-shirt view;
Choose between 4 views;
Displacement map for each view;
FX color with tone and midtone controllers;
12 backgrounds;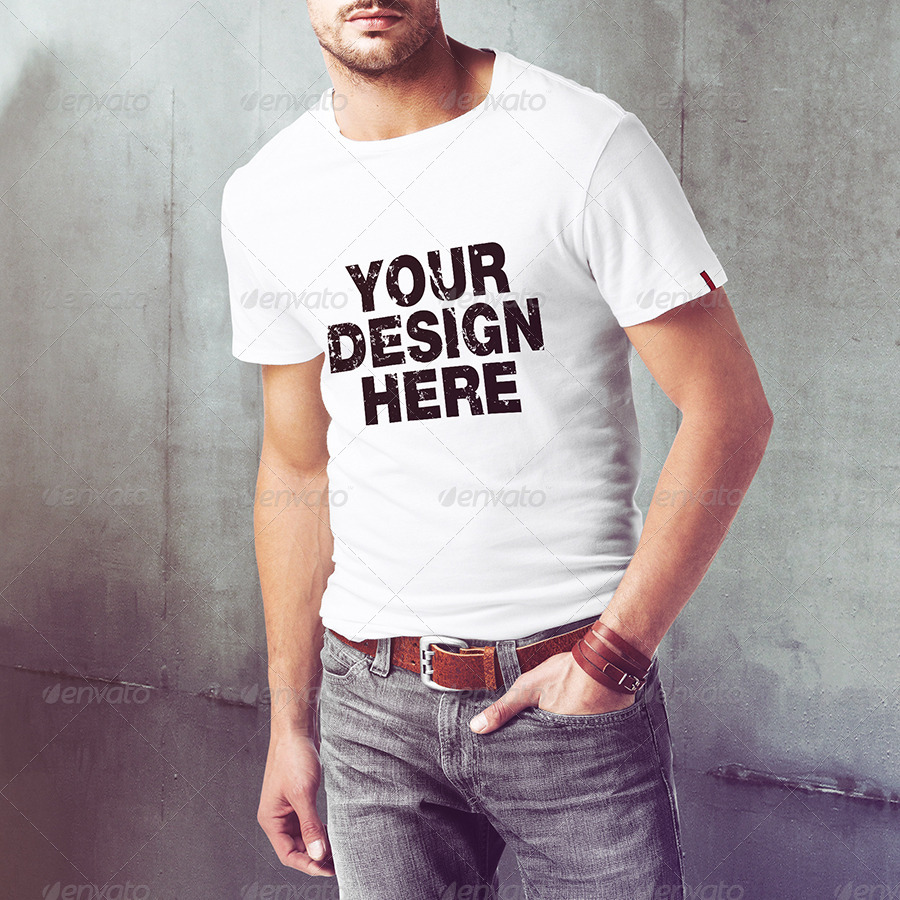 Free Download
---
Urban T-Shirt – Free PSD Mockup
You are welcome to download our new Freebie – Urban T-Shirt – Free PSD Mockup! There is a handsome men wearing white T-Shirt. Add there the necessary design and use it for presentations and implementing interesting ideas. Download Free PSD mockup and enjoy the results!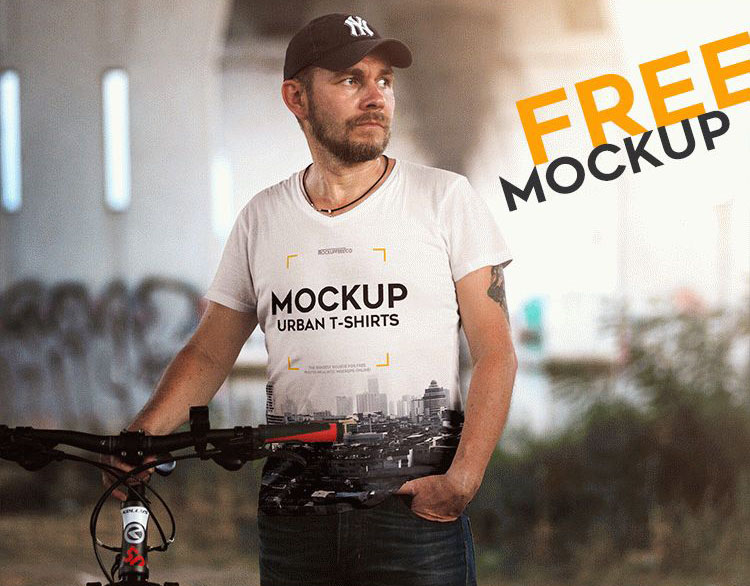 Free Download
---
Free Mens T-Shirt Mockup PSD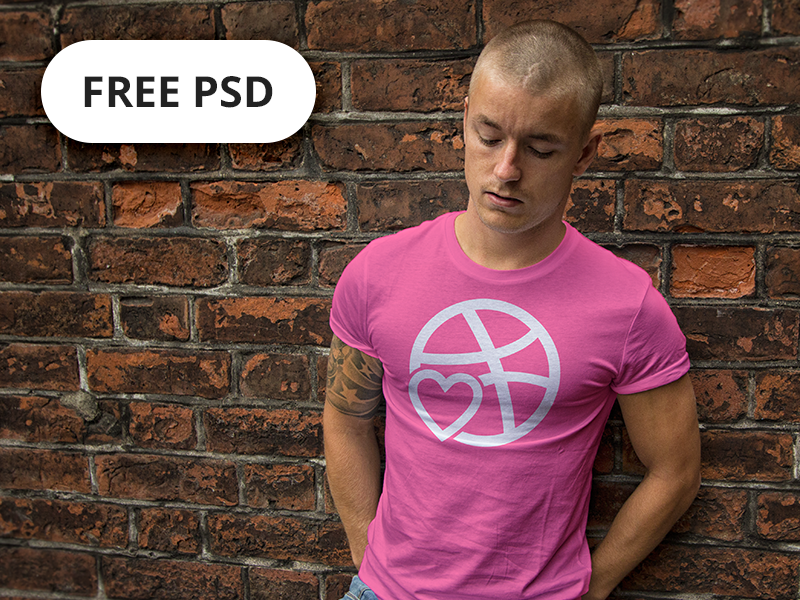 Free Download
---
Polo Shirt Mockup PSD download
You can insert any background for the shirt
Best way to display your Polo Shirt
Full Customizable and Editable
Well organized layer
300 DPI
High Resolution Real Image – 4000px x 6000px
RGB Setting
Smart object and Mask based design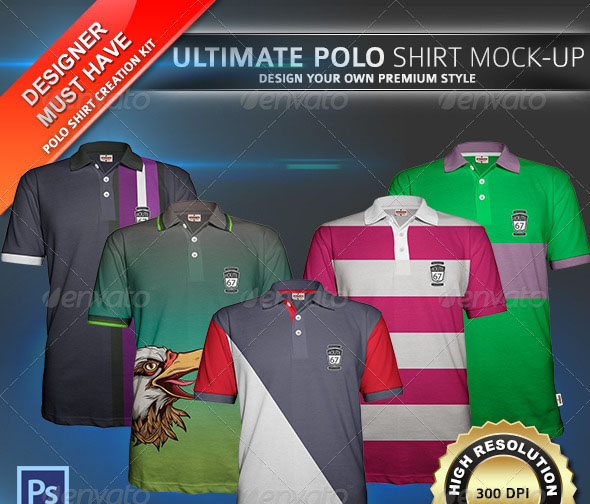 Free Download
---
Fashion Bundle – x3 T-shirt / x2 Models / Hat
A total of x6 high resolution PSD mockup files for a professional presentation.
These mock-ups bundle help you sell your t-shirt designs.
Place your shirt design on a changeable shirt color and background. Its easy! Instructions included.
Create six realistic mockups with a few simple clicks.
For your convenience the photoshop documents are well organized with grouped layers.
The PSDs are filled with placeholder image for you to easily edit.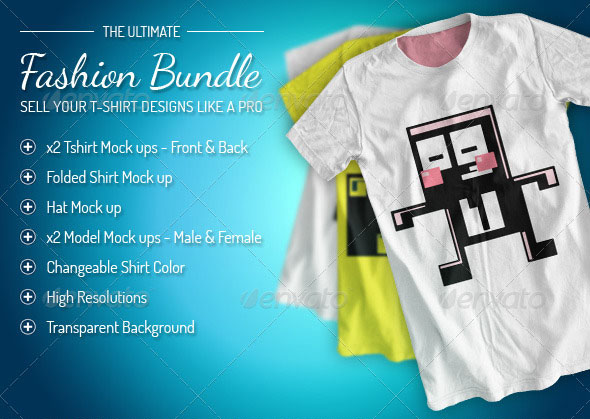 Free Download
---
Free T-Shirt Mockup PSD
The PSD file allows you to change the color of the t-shirt and to easily place your design on both front and back sides.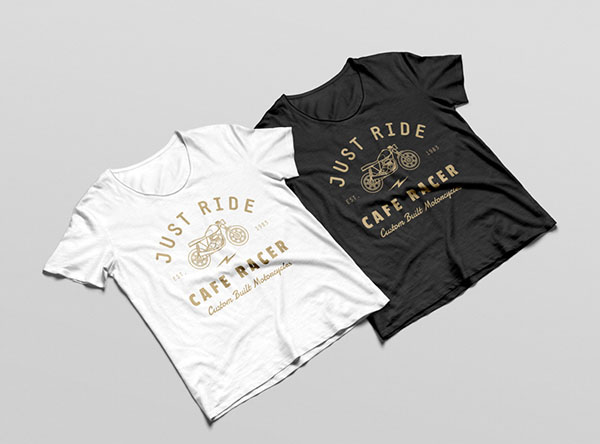 Free Download
---
Free Baby T-Shirt PSD Mockup
This is a child baby psd t-shirt mockup template to display your clothes graphics. You can change the t-shirt color and add any designs thanks to the smart layer.
Free Download
---
T-Shirt Mockups – Apparel Design
This download includes 6 layered t-shirt mockup PSD files. These mockups were created from actual photos of tees. The shadows and wrinkles are on their own layer so that the color of the shirts can be edited freely, and your artwork can be placed below the shadows via Smart Layers for an ultra realistic effect. These mockups are essential for apparel designers to display their work.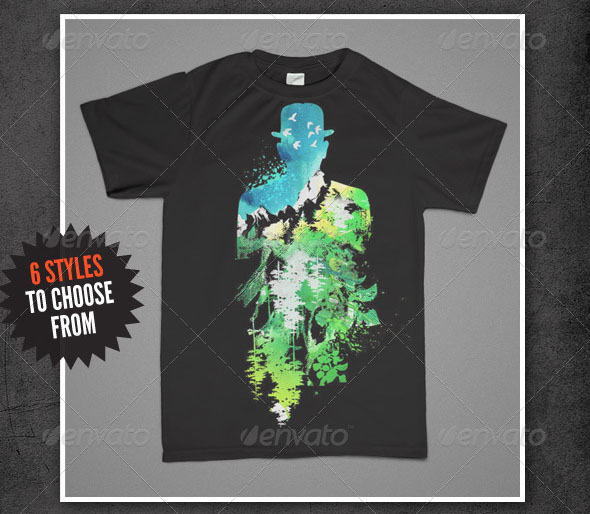 Free Download
---
Men / Women T-Shirt Mockup Bundle
Features
– 6 mock-ups;
– editable via smart objects;
– easy to use;
– video and text instructions;
– photorealistic results;
– 1100×1150px;
– recolorable pants;
– 5 background options;
– unlimited color options;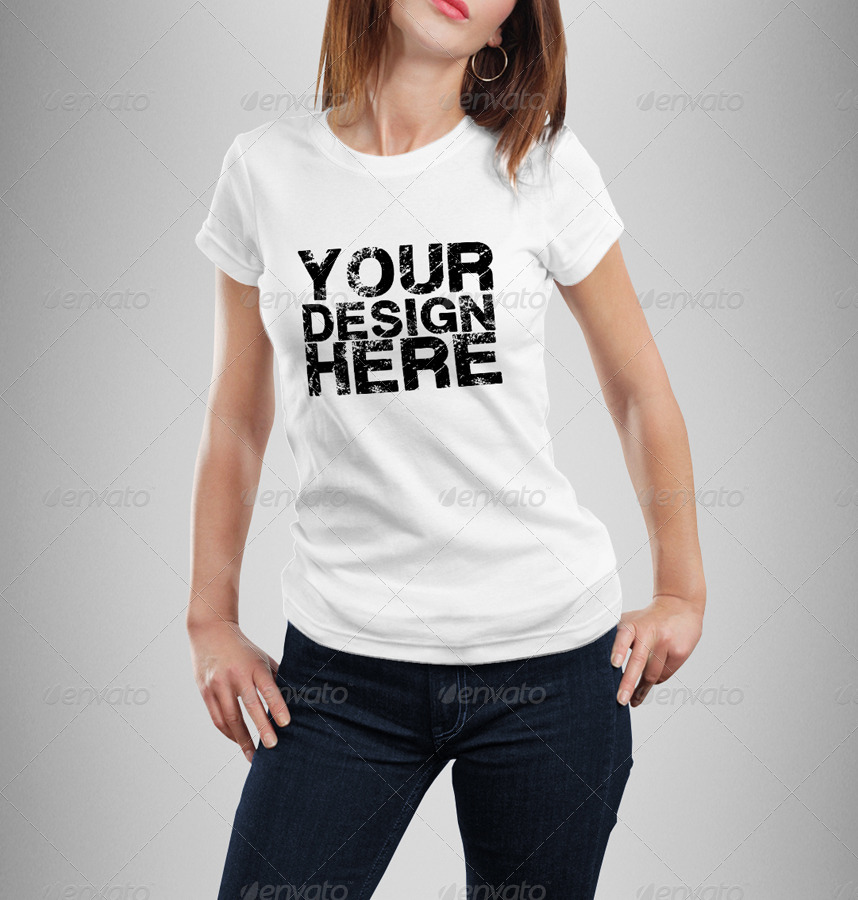 Free Download
---
Free T-Shirt Mockup PSD
Friends, here's a realistic T-shirt mockup PSD to help you showcase your custom tshirt artwork with ease. Using the smart-object layer, you can drag and drop your own design. You can also change the shirt color and backgrounds. I have included a separate color fill layer to add color to your shirt and also included 4 different backgrounds including two indoor and two outdoor backgrounds to suit your need.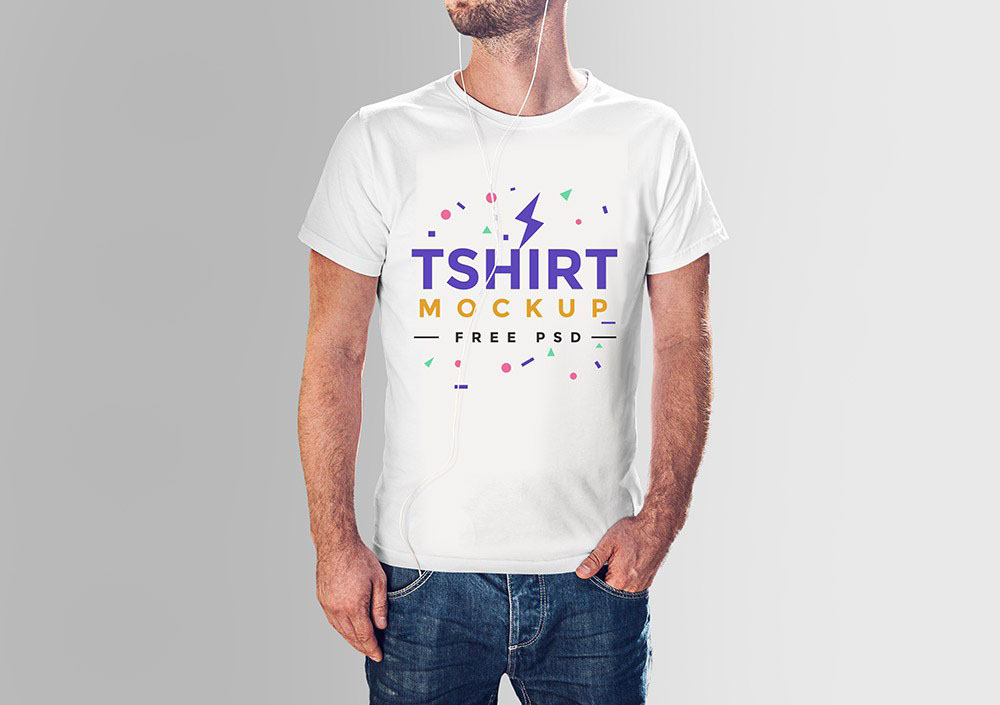 Free Download
---
Free Polo Shirt PSD Mockup
It's time to extend the apparel mock-up collection with a new t-shirt style so today we're sharing the polo shirt PSD mock-up. To create a perfect presentation, take advantage of all customization options the PSD includes: place your design on both body and sleeves, add an embroidered piece, plus edit the colors of the buttons and collar.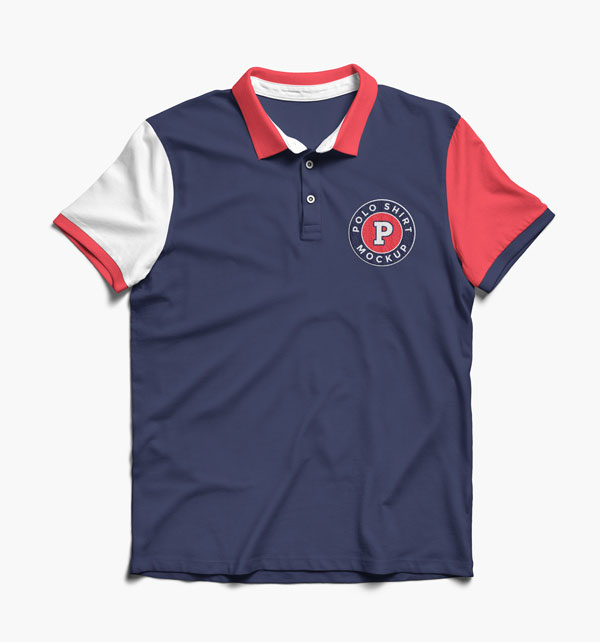 Free Download
---
T-Shirt Mock-up PSD download
Photorealistic t-shirt mock-ups. Both front and back of the t-shirt. Works on any type of artwork & logos. Fully layered with meaningful names. Smart layers to make it very simple to use. Very easy to customize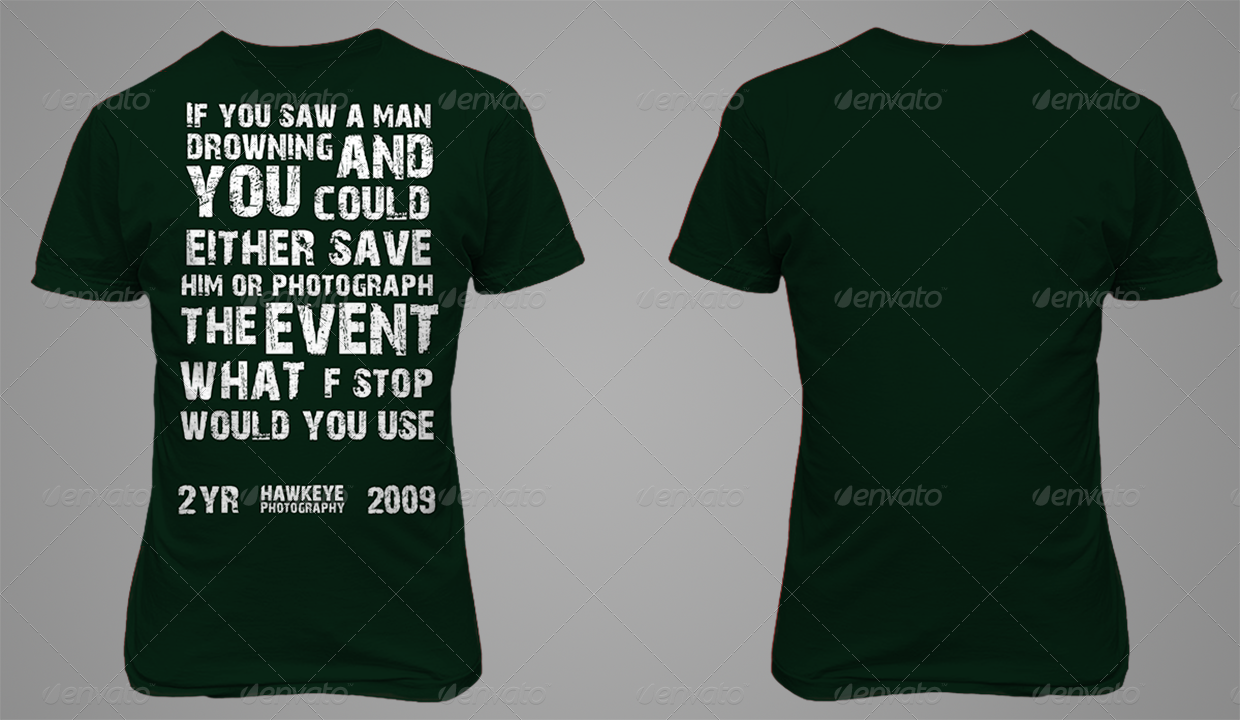 Free Download
---
Men T-Shirt Mockups PSD
This graphic resource gives you a quick & easy possibility to apply your artwork, text, image, logo and every kind of graphic on a men t-shirt weared by a model. You just need to replace them into the smart object. Create a great apparel showcase for your website, a facebook cover, a clothing magazine or a fashion website banner. This offer include 3 male models, black & white, each in 4 different poses and also the "Vintage Distressed Effect" that applies on your artwork to give that cool vintage touch to your tees.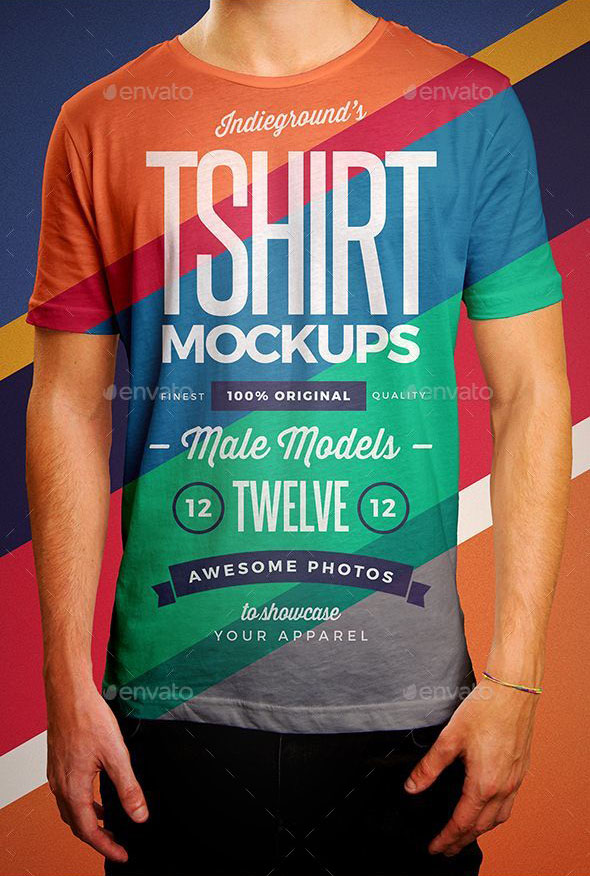 Free Download
---
Free Hoodie Mockup PSD
Friends, here's a male hoodie mockup PSD to showcase your clothing line branding and logo identity in a realistic manner. The hoodie or t-shirt PSD comes with editable smart-object layer to replace your own branding or logo design. You can even change the hoodie color and background to your liking.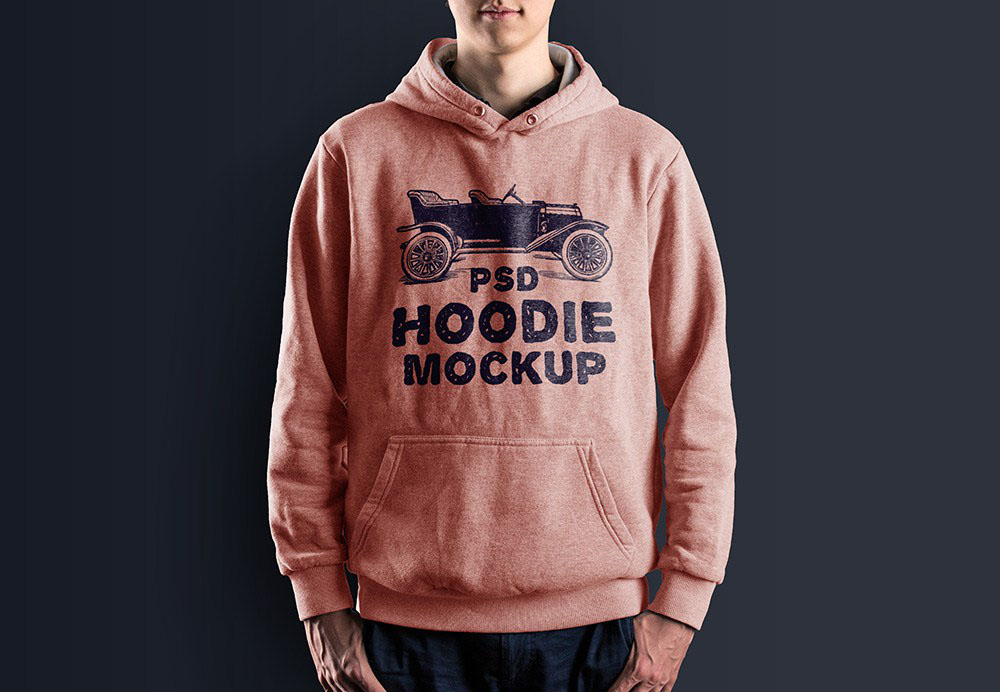 Free Download
---
Free Woman PSD marl T-Shirt Mockup
This is the second volume of our psd woman marl t-shirt mockup with its front and back side. Easily edit the woman marl t-shirt color and showcase your designs with the smart layer.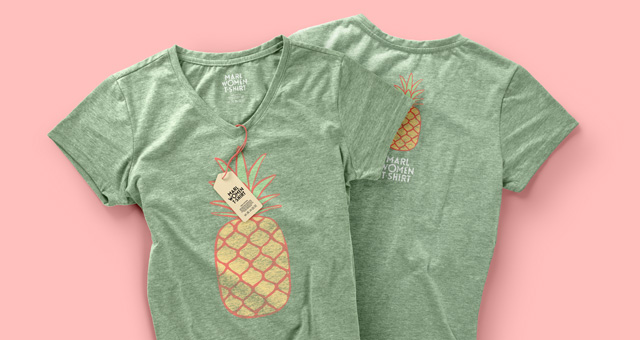 Free Download
---
MenS Polo Shirt Mock-Up PSD
1 psd files 1920×1800 px 72 dpi;
Polo shirts 3/4 left, 3/4 right, front and back view;
You can choose between 4 views;
You can put your own design using smart objects. When you update main file – other smart object update automatically;
You can change color of the polo, collar, pants & backgrounds;
Best organized layers;
Graphics on shirts are only samples for preview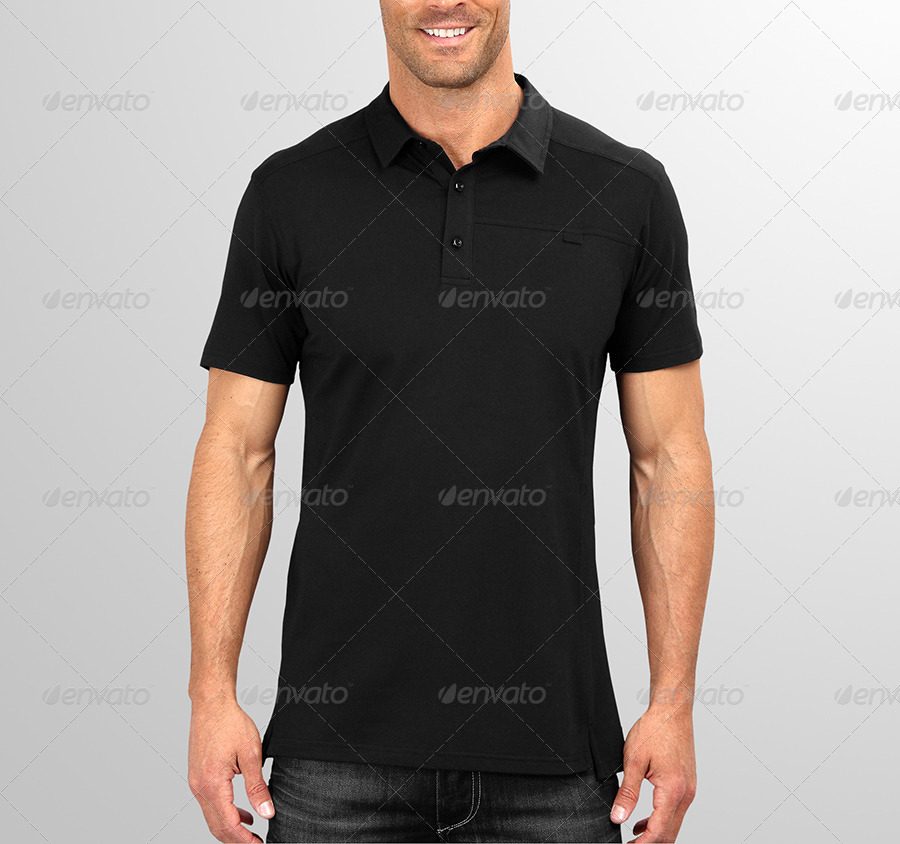 Free Download
---
Tee Mockup – Your clothing PSD
This t-shirt mock up file can be easily used and opened in Adobe Photoshop CS or higher. The psd contains:
1880×2175px psd file
Highest detail possible
Models in the image are myself and Tashina so don't worry about non-unique photos! 
Nicely named and sorted layers
Place any single-layer image on this awesome tee mock-up!
Awesome feeling & quality (right?)
Also, the background is removable/changeable. Don't worry about cutting the image.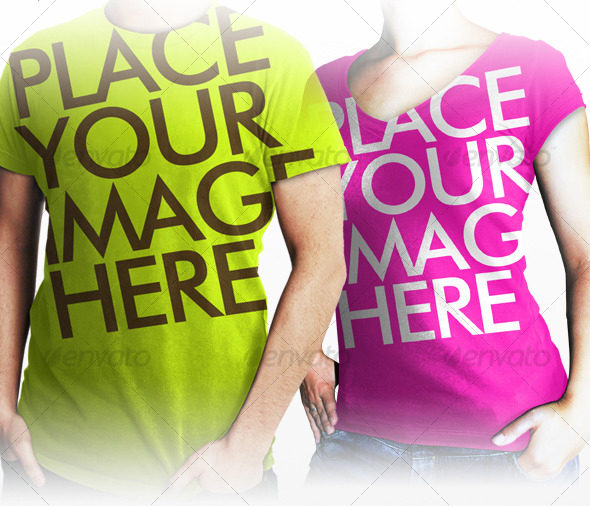 Free Download
---
Free Blank T-Shirt Mockup PSD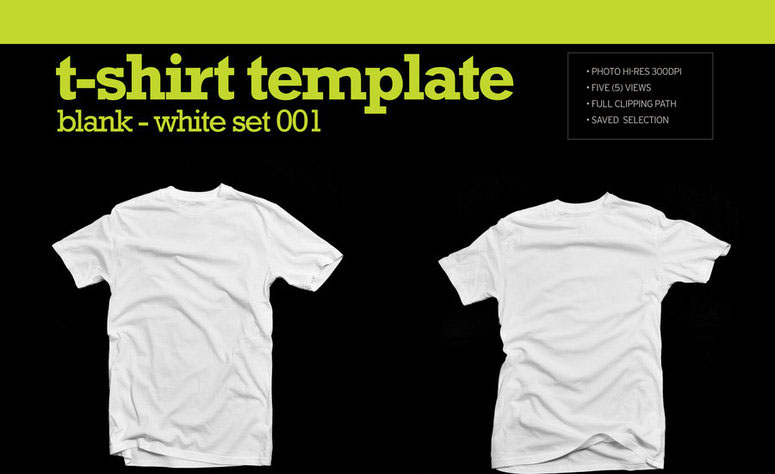 Free Download
---
Free V-Neck T-Shirt Mockup PSD
This PSD includes front and back views of the t-shirt and lets you place your designs via the smart layers.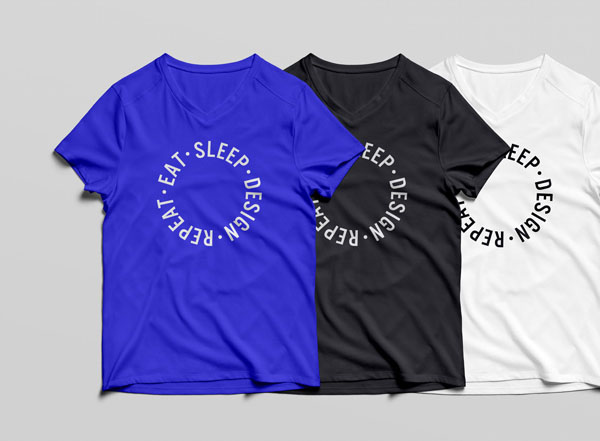 Free Download
---
Men Hoodie Mockup PSD
These mock-ups help you to show your hoodie designs in an amazing, realistic and professional views with just simple clicks.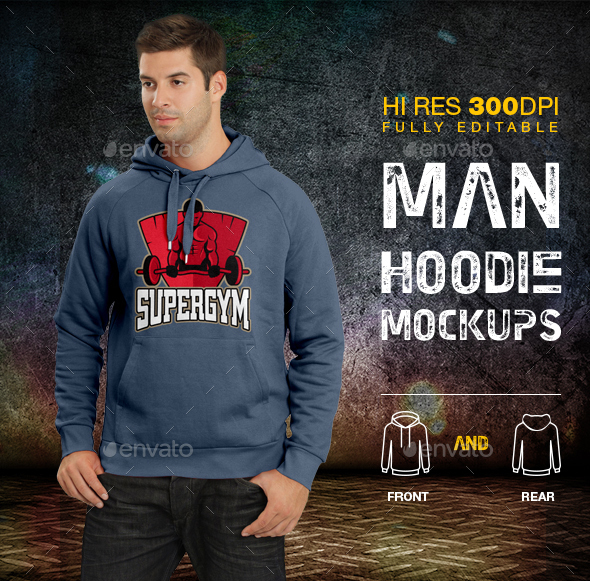 Free Download
---
Man Hoodie Mockup PSD
1 psd files 2500×1500 px 300 dpi;
Choose between 3 views;
Displacement map for each view;
5 FX controllers;
8 backgrounds;
Removable shadow;
Easy to use;
Edit via smart;
Colorable files;
Best organized layers;
Illustrated guide include;
Graphics on Man Hoodie Mockup are only samples for preview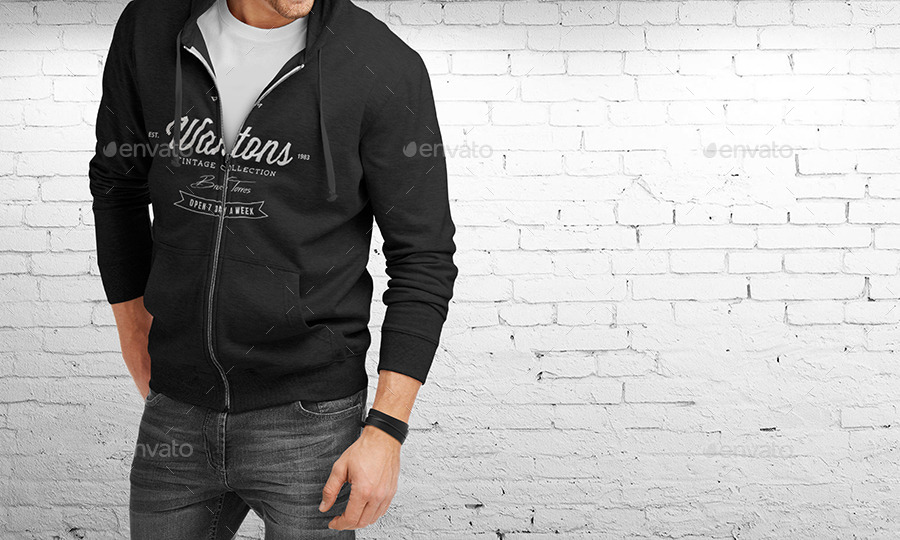 Free Download
---
Hoodie Mockup / MenS Edition
7 PSD Mock-up Files
Organized Layers
High Resolution 2100×2100 px. 300 dpi
Photoshop Version: CS4 or Higher
Customizable Arm, Hood, Pocket, Hem, Skin and Jeans Color
Displacement Map Filter for extra accuracy
Transparent Background
Popular Custom Colors Included
User Guide Included
If you have time, Please rate this product. Thank you and Enjoy!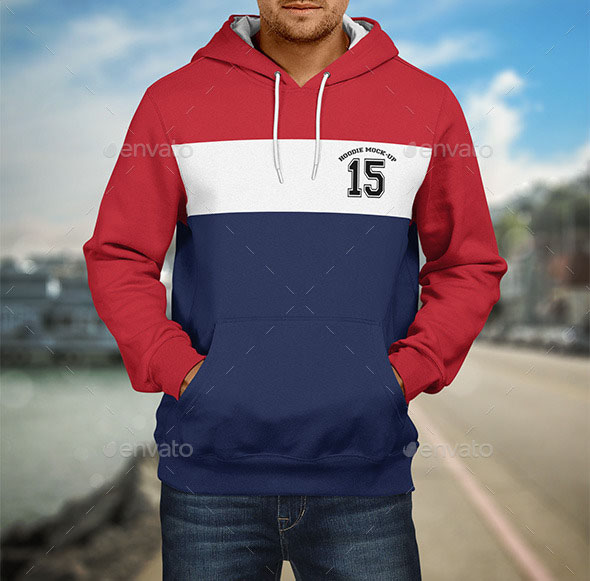 Free Download
---
Multi-sided Polo Shirt Mockup
Quickly illustrate A Multi-Sided Polo-shirt mock up. You can add any background, choose the shirt color, place your own print design, Styling never been easier! optional "NEW" label is also included. all textures are done automatically. simple instructions included.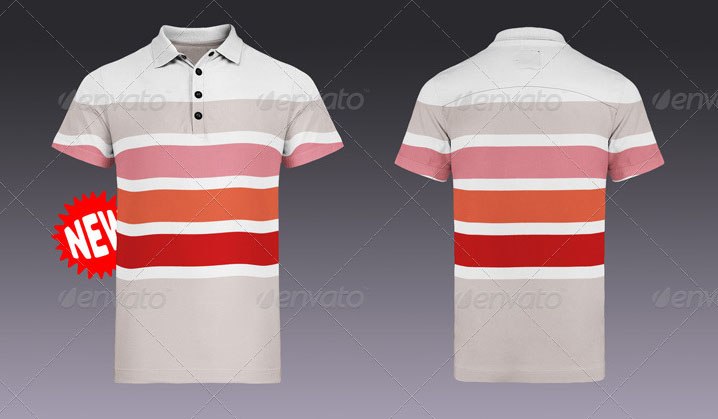 Free Download
---
Thanks so much for your attention. Have a nice day!
(1 votes, average: 5 out of 5)