Without a doubt, choosing the right logo is one of the key factors that can define your brand's or product's success. Luckily, the number of possible variants for you to consider is endless. While a logotype can focus everyone's attention on the name or initials of your company, a logomark will allow explaining what your business does through a stylized picture. And there's also a hybrid type of logos for you to consider. Having made it into modern trends, such creations successfully unify picture and text, making the most out of both. Whichever type of logo you choose, make sure that it perfectly represents your company's style and identity.
In a broad collection below we offer thirty-five excellent logo bundles. Crafted from scratch by avid professionals, they can supply you with plenty of amazing pieces to choose from. While each logo template is vectorized, it won't take you long adjusting it in AI, PS or other graphic software. As always on our site, all logo sets in this compilation are free, so go ahead, and explore them to pick your brand's perfect match!
---
Free Pet Logo Set
Whether it is a pet shop, a clinic or a shelter that you're looking a logo for, this set can offer you an excellent piece to consider. The unified logos combine cute linear images each having a color accent in warm yellow with the stylish texting that can be edited with ease.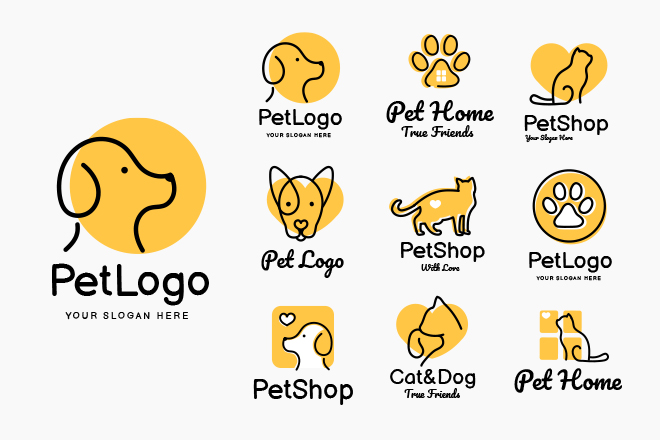 ---
Beauty – Free EPS + PSD Logo Template
This bundle of amazing logos in different formats will come in handy for lip, brow, nail and other beauty masters. All six pieces look polished matching glam looking icons with stylish texting. We guarantee that they will look impressive online and in print.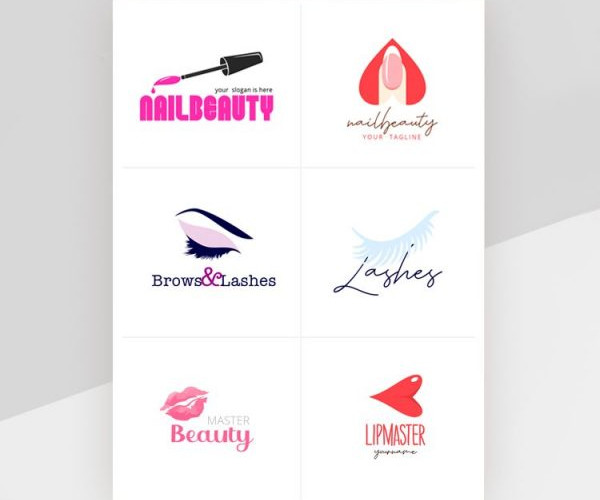 ---
Bowling Competition Logo Free Vector
A big bowling competition or a club deserves a superb logo! These eight rounded logomarks in white and golden will look extra cool on dark surfaces. Balls, pins and cups with short texting added to each image couldn't be more apt for the occasion.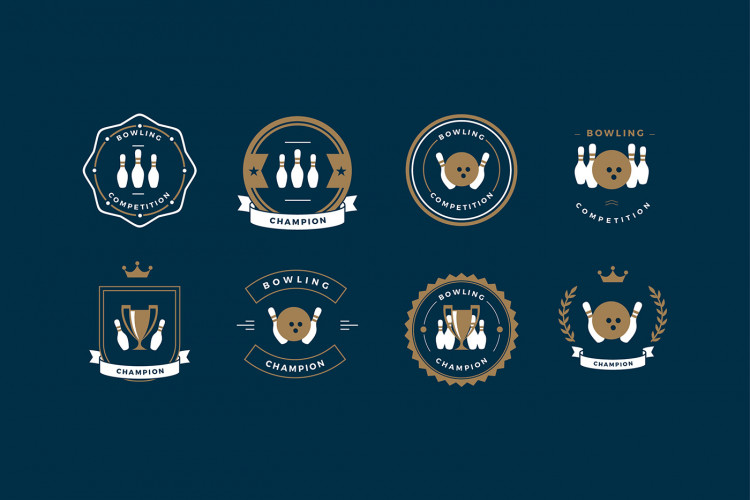 ---
Blended Colors Logo Set
Choose any of these six abstract contemporary-looking logomarks to grab the customers' attention. Unusual shapes in gradient hues of orange and gray can aid at making your brand recognizable.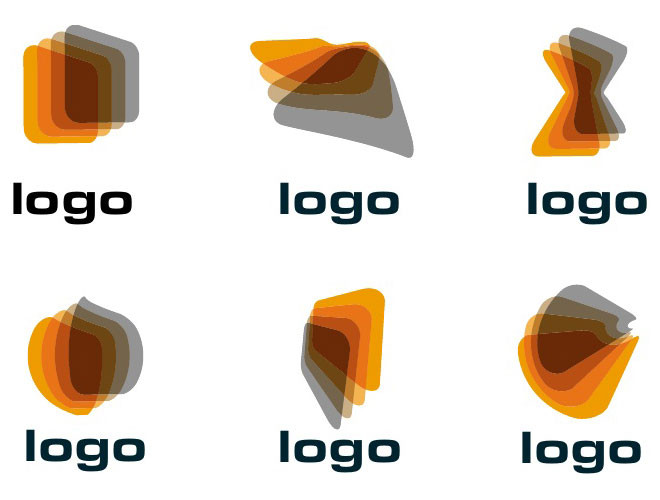 ---
Free Christmas Logo Set
In this extensive set of Xmas logos the focus falls on artistically written text, with the images adding stylish touches to each composition. The variety of logos allows choosing the one which will make your design, décor or printed items complete.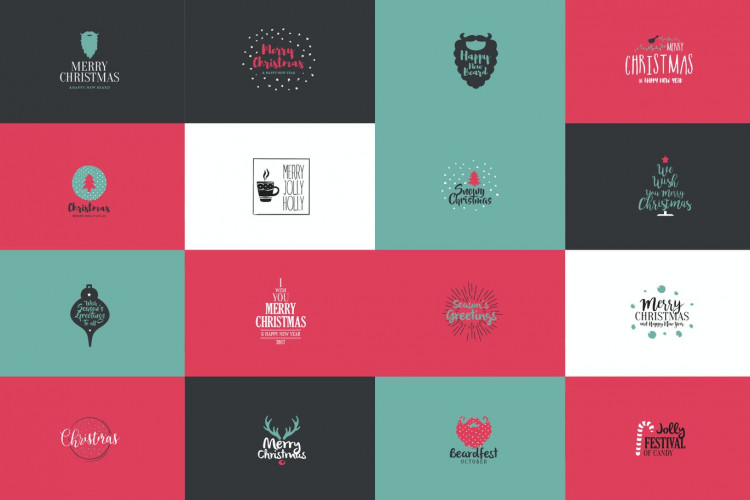 ---
Free Feathers Logo Set
This set of exclusive logos will help to present your brand with elegance and style. Exquisite feathers and masterful writing will enchant the customers. It won't take long to edit text using AI or other software.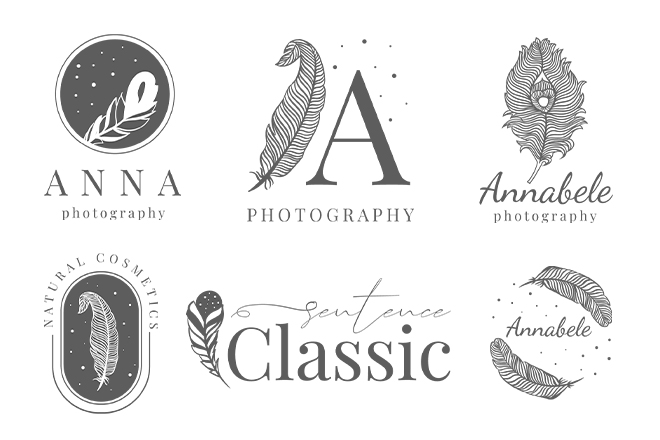 ---
Gradient Catering Logo Template Set
Succeed at promoting your catering services using any of these amazing logomarks. Sleek images and bright hues grading from orange to purple will impress your potential customers. Short text inserted into each design is fully adjustable.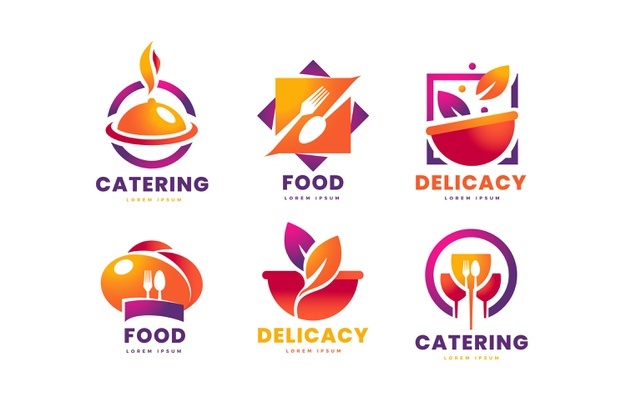 ---
Book – Free EPS + PSD Logo Template
These logos are great for bookstores, specialty websites, libraries, and so on. Bright and stylish images and eye-catching colors definitely attract the attention of buyers.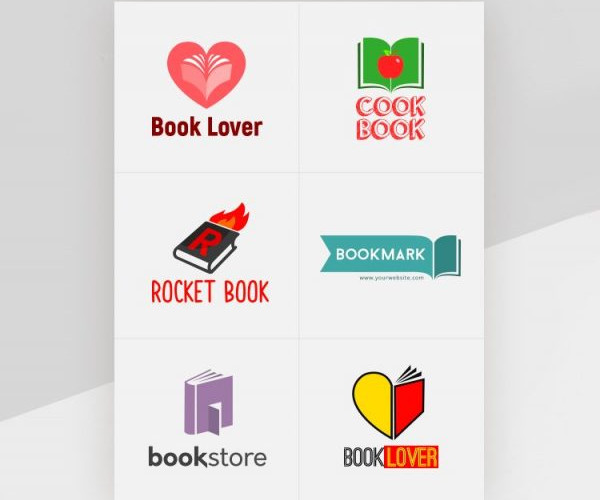 ---
Crown Logo Set
Consider using any of these fancy crown monograms to stress your brand's excellence. Clean lines and geometric shapes make each piece look impressive. Short texting below the crowns is fully editable.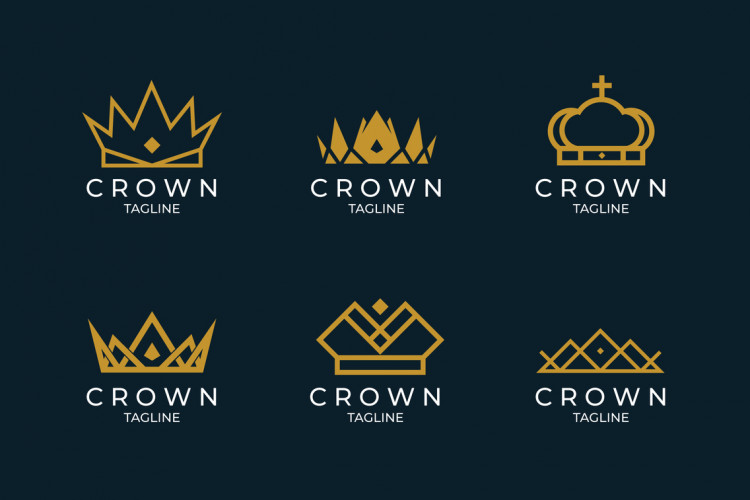 ---
Free Moon Logo Set
The moon logos in this magical set will instantly enchant your customers. Their dreamy and artistic yet modern design and a monochromatic palette will look amazing both in print and online.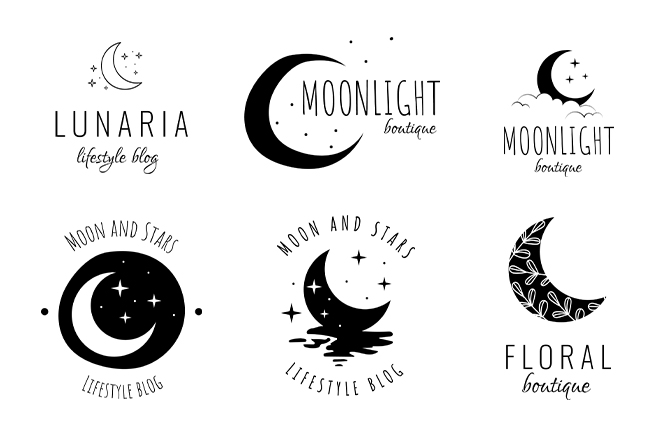 ---
Luxury Logo PSD For Health And Wellness Set On Green
This set of luxury logomarks with natural motives will aid at presenting your brand with elegance. Copper tint of each icon will look impressive against a dark base. Thanks to the thin soft-flowing lines these designs look refined.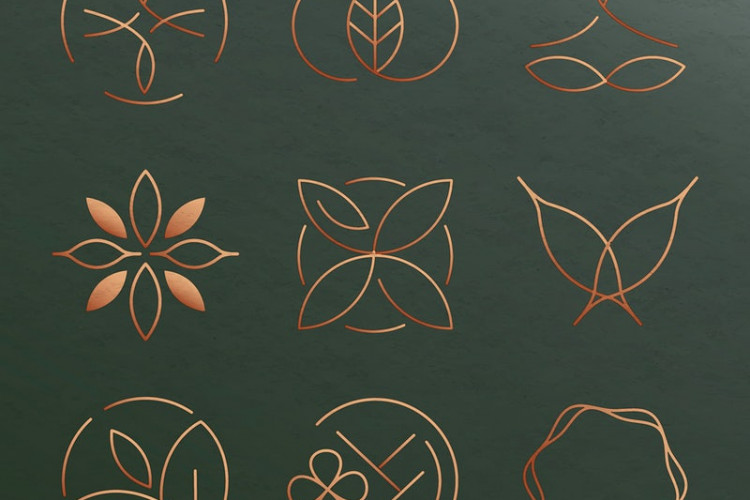 ---
Bakery Bread Logo Set Vector
Make your bakery popular with any of these six tasty logos. Whether you sell hot croissants or delicious pies, this bundle has a design to offer you. Warm yellow hue and dark red décor are apt for the purpose.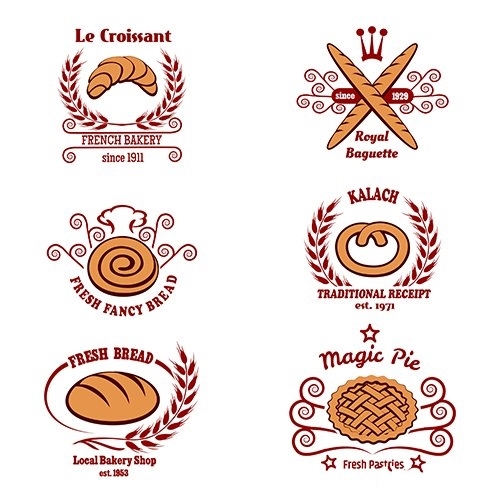 ---
Seafood – Free EPS + PSD Logo Template
Your seafood restaurant or a shop couldn't get a better presentation with any of these amazing logos. Faded tints give these detailed drawings of fish, lobster, octopus and other sea creatures a pleasant vintage vibe. Special fonts make texting extra stylish.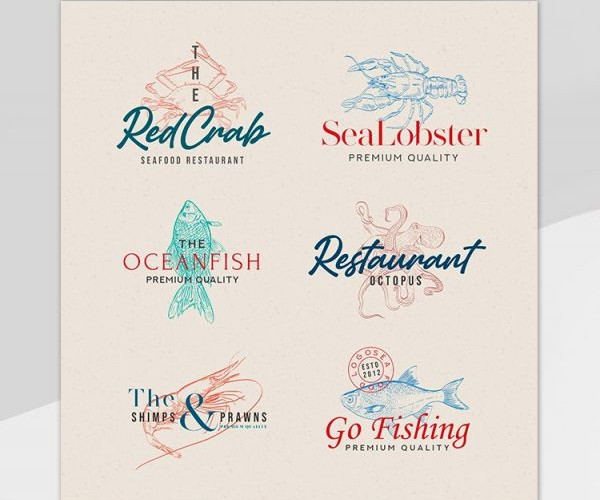 ---
Real Estate Gold Color Logo Set Free Vector And PNG
Grant success to your real estate business using any of these four luxury logos. Golden silhouettes of skyscrapers look bold and modern. Reserved text fitted into one line completes each design.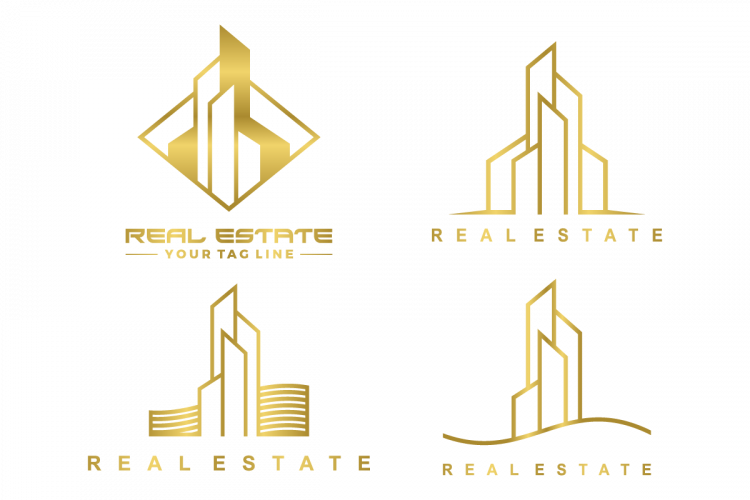 ---
Botanical Logo Templates
Make your brand's identity unique using any of botanical logos included into this big bundle. Each design masterfully matches floral motives with sweet writing. Reserved colors look natural and eye-pleasing.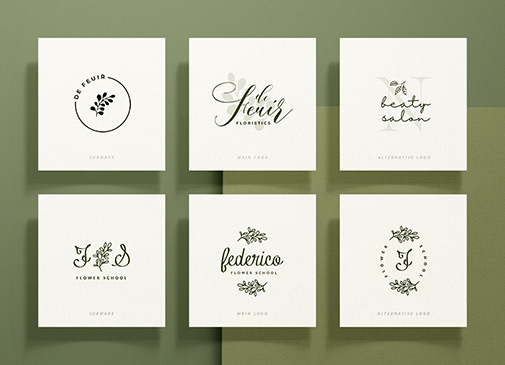 ---
Sea Logo Templates Black White Classical Design
Any of the cool logos in this set can be perfect for your seafood store or restaurant. Detailing and flat style give these designs an old school look. Your customers will be impressed with any of these themed icons.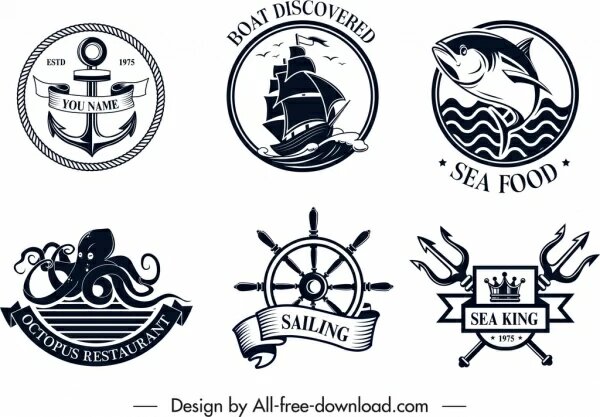 ---
Free Elegant Logo Set in EPS + PSD
Having manipulated abstract shapes, a pro designer came up with this incredible set of contemporary looking logos. Minimalist, elegant and suave they will make every customer fall in love with your brand' identity.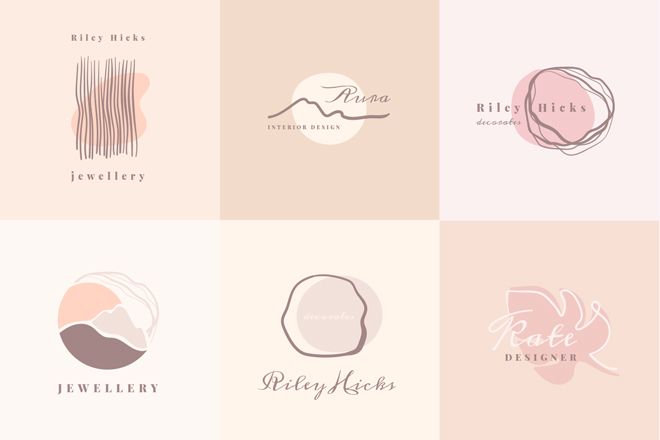 ---
12 Vector Elements For Logo
Check out this extensive set of multipurpose logomarks. Simple shapes and cheerful colors make them look noticeable. The variety of the pack impresses: while there are pieces that feature a hearing aid and a graduate cap, the other logos convey the idea of eco-friendliness.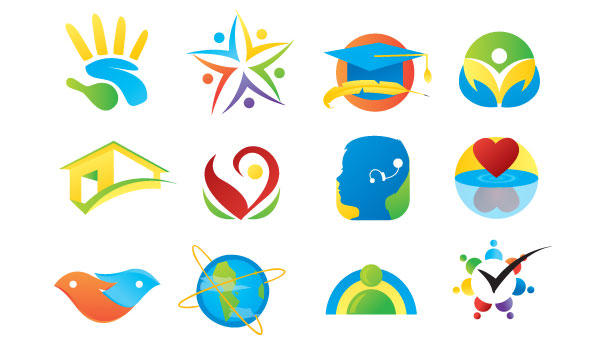 ---
Camping Set – Free EPS + PSD Logo Template
All those who adore camping will be at awe at these fantastic logos. Concise and minimalist, they successfully express the spirit of adventures and love for the wilderness. Short texting in each piece creates an excellent combo with simple images.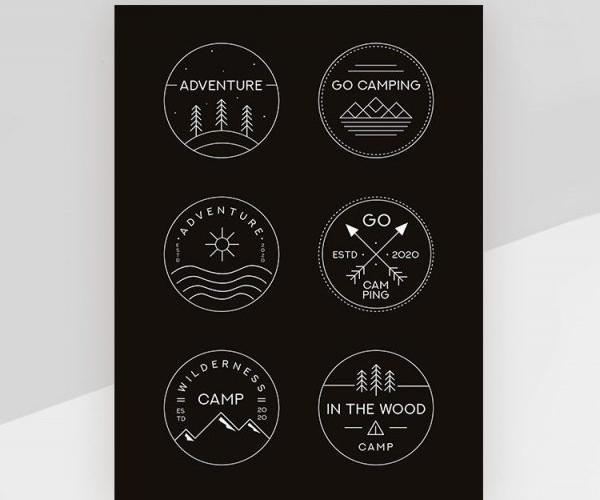 ---
Biplane Vintage Logo Set Free Vector
Here's a pack of ten superb vintage logos with a short phrase "Flying Club" included into each of them. A retro look and warm hues can fascinate your potential customers, presenting your brand with style.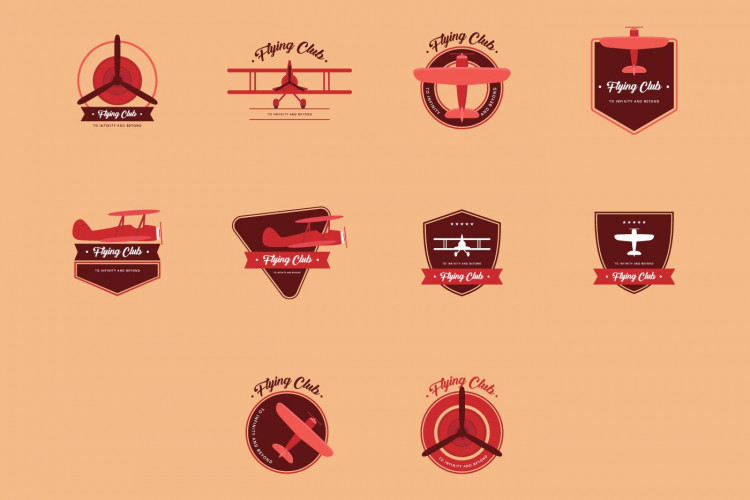 ---
Free Business Logo Set (Eps+PSD)
The variety of abstract shapes featured in this bundle allows choosing a perfect logo for your brand. While the logomarks look concise, bright shades grading from blue to violet make them unique and eye-catching.
---
Healthcare Center Logo Template Set Free Vector
Wonderful logomarks in this bundle will aid at presenting your brand with elegance and style. Natural motives lying behind them can fascinate any customer. With the soft lines, each monochromatic design looks sophisticated and modern.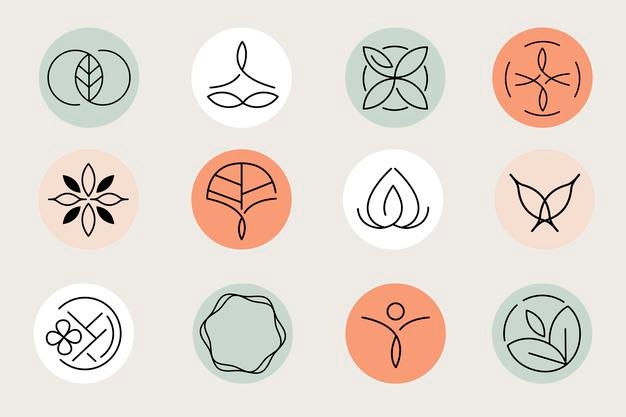 ---
Woman Shop Set – Free EPS + PSD Logo Template
While including some simple geometric shapes, these designer logos focus on stylish texting; unique ideas are what makes them look incredible. Bold fonts matched with elegant feminine writing will amaze the visitors of your woman shop.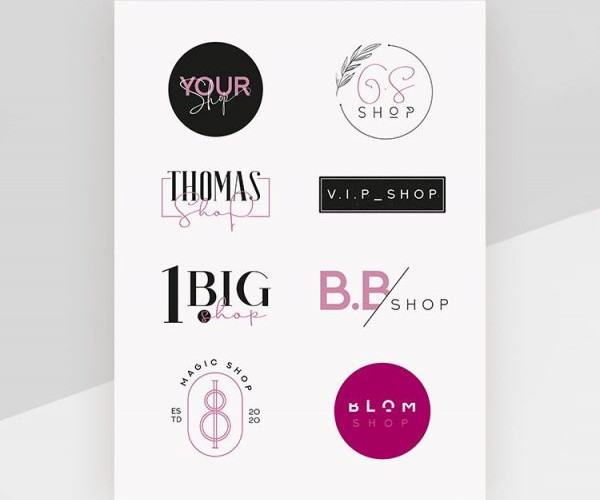 ---
Vintage Logo Bundle Free Download
A sure advantage of this massive set is that you can combine different assets such as geometric shapes and logo templates to craft a perfect logo for your business. Drawn by hand, each element has a raw vintage look that can dazzle any client.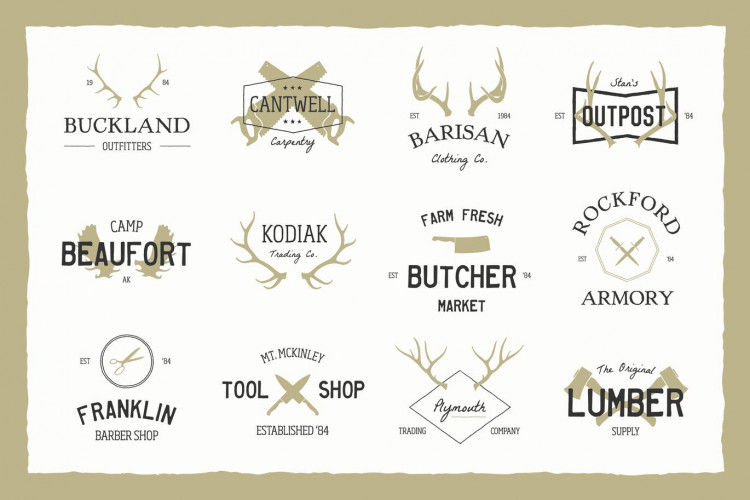 ---
Charity Logo Vector
Sleek rounded shapes and unique designs of these logomarks make them a wonderful choice for any charity project. Intense hues of pink and blue will draw extra attention whether printed or applied to an online page.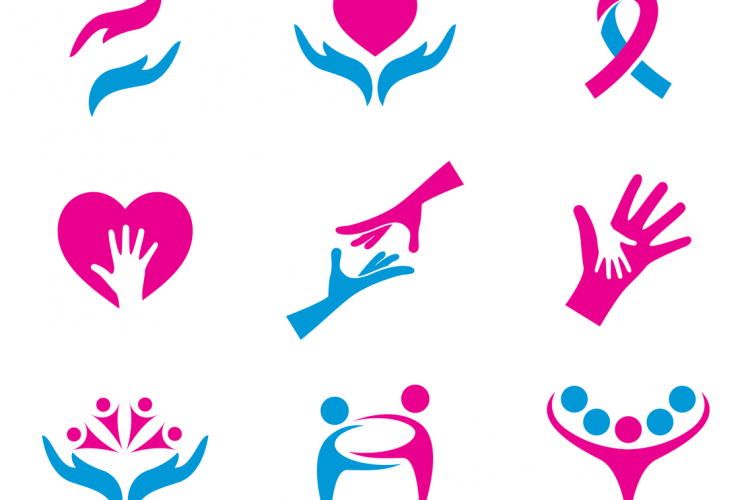 ---
Music Logo Set Vector
We're certain that any of these fabulous tall logos in gradient colors will go in tune with the identity of your music related business. Linear illustrations featuring music instruments and sound equipment look modern and in style.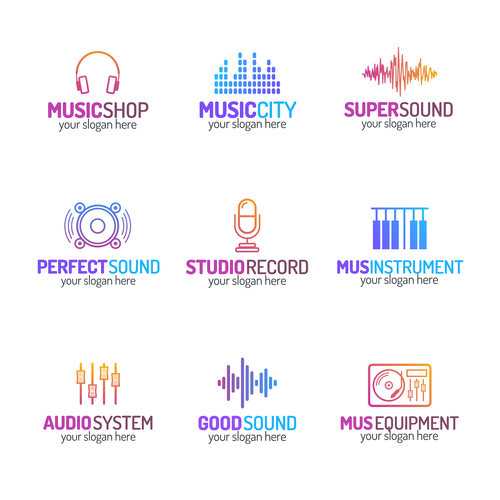 ---
Free Business Logo PSD Templates Set + Vector
Consider using any of these business and shopping-related logos; their amazing gradient colors will instantly interest the customers. Each design unifies a stylish illustration and a concise editable text.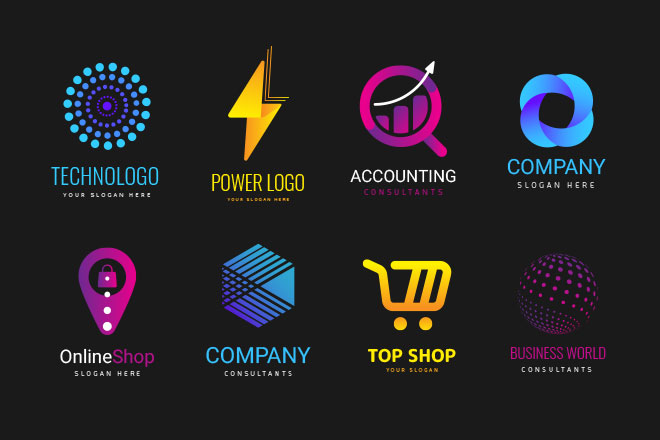 ---
Free Solar Energy Logo Set
We all know that the importance of using green energy is crucial nowadays! If your company's focused on introducing solar energy into daily life, you certainly are doing the right thing. In this special bundle the logomarks beautifully combine sheer colors with modern design.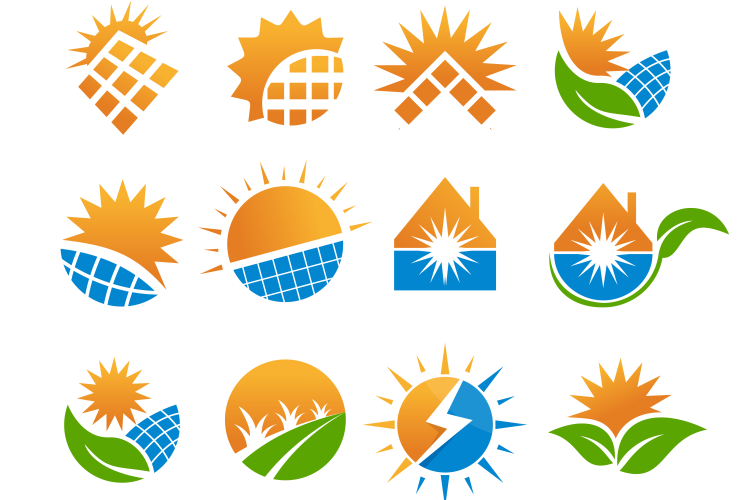 ---
Line Eco Logo Template PSD For Branding With Text Set
If you're in search of a stylish and noticeable logo for your eco related project, this set can offer you excellent variants. Linear drawings in intense green color look charming and eye-pleasing. Each icon is completed with the minimalist texting.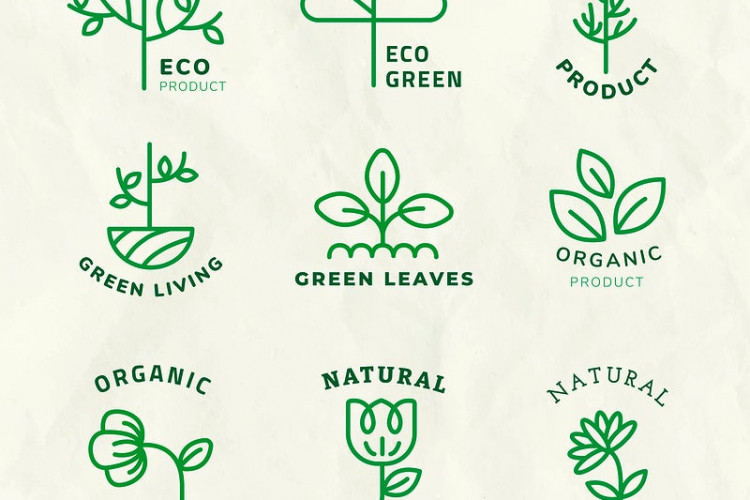 ---
Vector Logo Shapes Part 01
Turning a clean geometric shape into a logomark is a smart move that can make your brand recognizable. Having played around with shapes and shades a pro designer came up with these twelve remarkable logos. Pick the one which fits your company's identity most.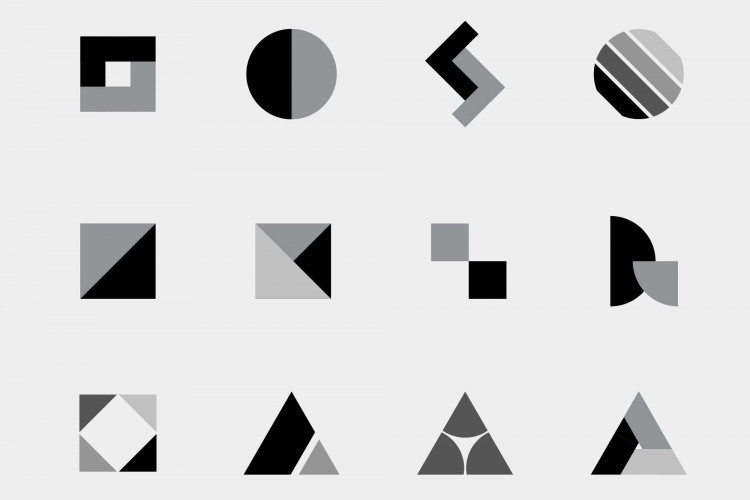 ---
12 Free Feminine Logo Templates
Delicate images matched with simple and nicely arranged texting make these logos look elegant and feminine. Any piece can become an excellent match for a cosmetics store, a florists shop, a designer's brand, and other businesses.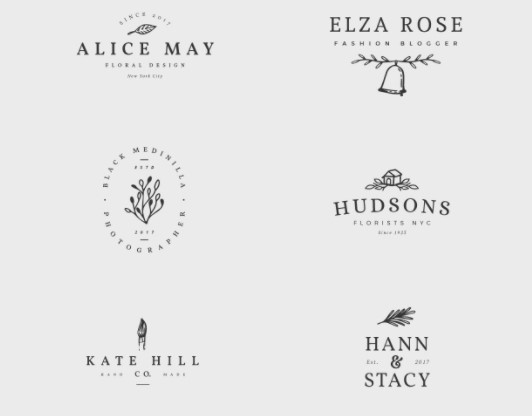 ---
Monogram Logo Kit
Make a bold statement using any of these exceptional vintage logotype templates. Centered on your company's name they can make any client remember it. All texting is easily adjustable in AI or PS.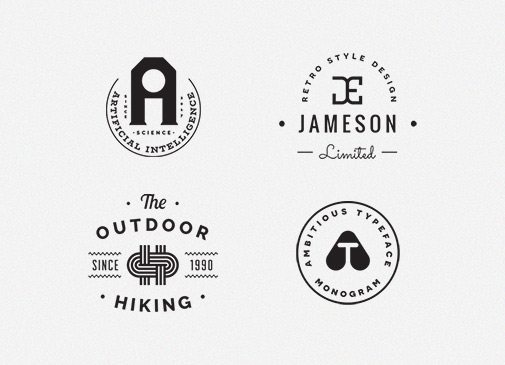 ---
60 Vintage Logo Set
Check out this vast collection of vintage templates to pick a perfect logo for your restaurant, coffee house or a bakery. Stylistic fonts united with the simple silhouette images look bold and impressive.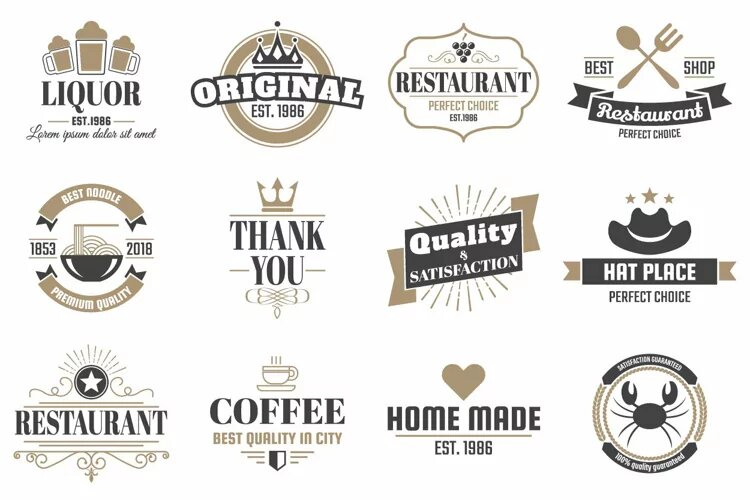 ---
Nature Logo Templates
Delicate flowers and feathers featured in these four logo templates is what gives them sophistication. Thin lines and restrained adjustable texting designed into circles make each composition complete.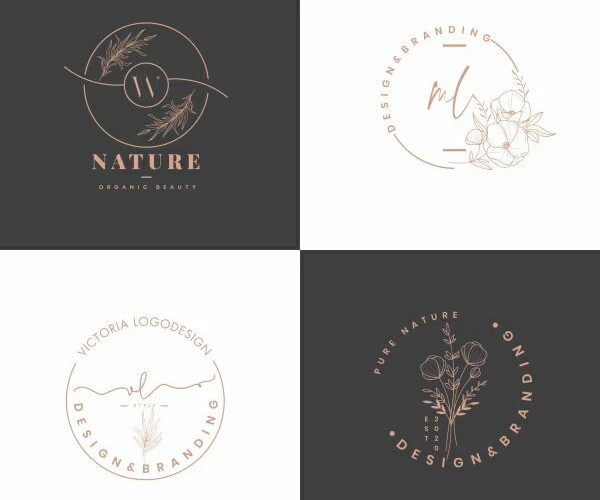 ---
6 Coffee Badges Logo Template
Have no doubt using these cool templates to turn them into fabulous badges in your coffee shop. Vintage charm and bold white colors matched with a cheerful orange hue will draw your guests' looks.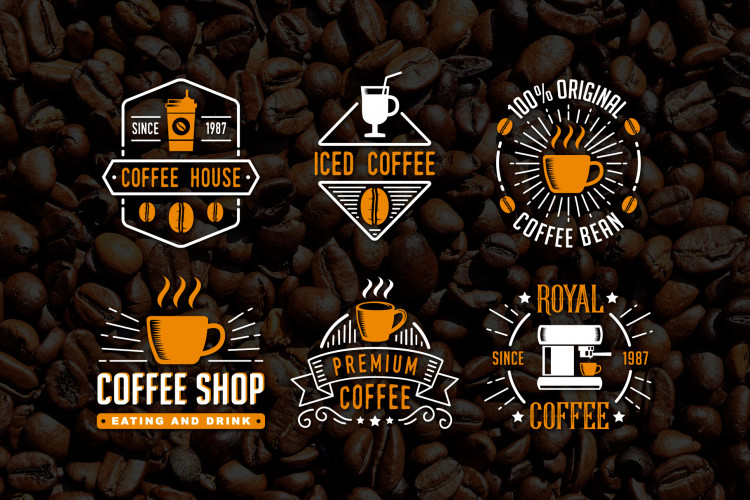 We hope that having looked through this extensive list of logo sets you've stocked up with plenty of excellent ideas, and maybe even found a template that will look perfect presenting your brand! Remember that all vectorized pieces presented above are unique, free, and can be edited with ease in graphic software.