We are happy to present you the cutest birthday invitation ever! Its pink design makes the template perfect for inviting a lot of people to a nice girl party. The layout is decorated with beautiful pink and white clouds. There are also stars and a big wonderful rainbow in the middle. Even though this combination cannot be found in nature, it looks absolutely perfect on our layout. You can be sure that your future guests will be amazed by the way you asked them to come to the party. If you are preparing a birthday for your son, you can simply change the colors of the template to any other one to make the invitation more suitable for your occasion.
Use Photoshop to make all the customizations: Get Photoshop as part of a Creative Cloud single-app plan for just US$20.99/mo. These Free Birthday Invitation Template in PSD + Vector (.ai, .eps) can be good for implementing a lot of designers ideas as well.
Enjoy these templates from Free-PSD-Templates and follow us on Facebook!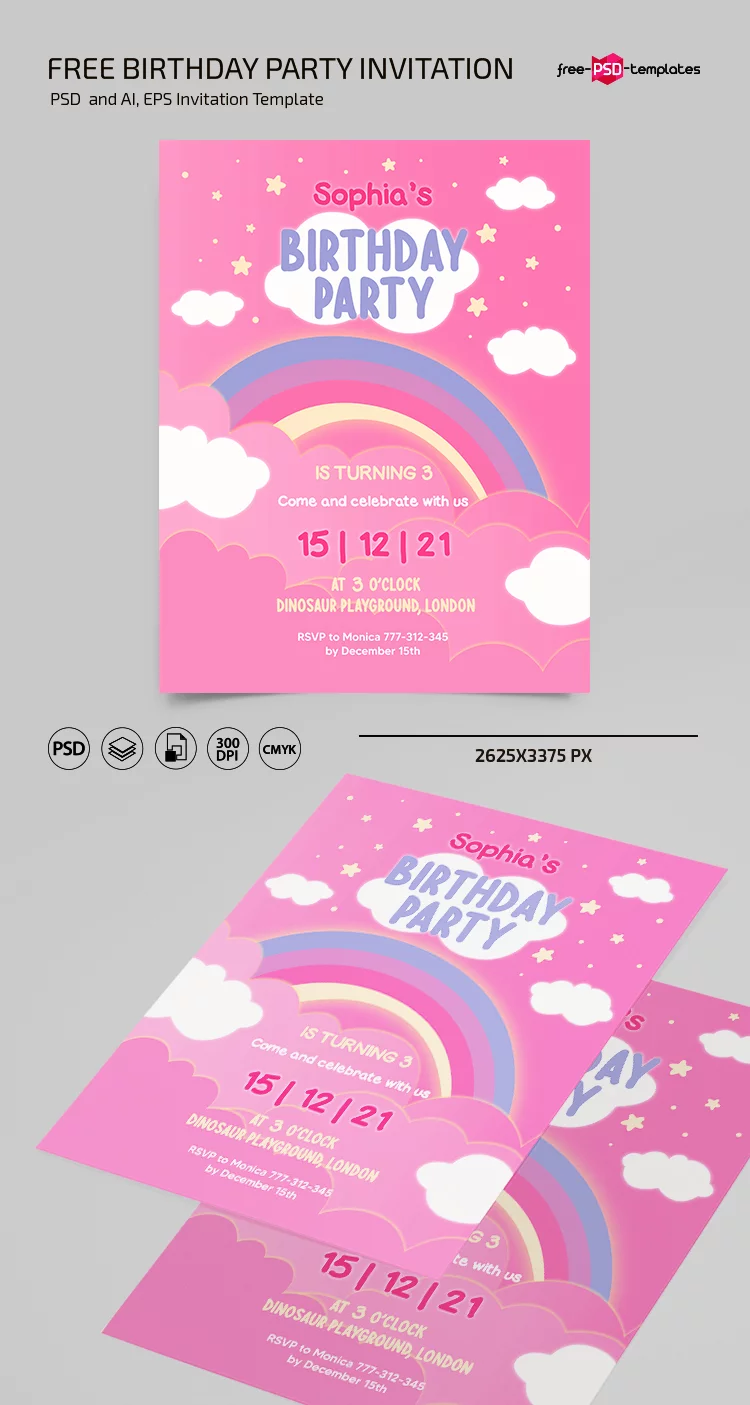 300 dpi / СMYK
Easy To Edit
Well Organized Layers
Free Fonts Download Links contained into the readme file.
<<<<<<<<<<<<Free fonts used in design:>>>>>>>>>>>>>>>>>>
Download