Dear visitors, artist and designers! Here is new collection for you – 15 Free PSD Sketchbook MockUps for creative mind! All of them are absolutely free and they can be great for any artwork you do. Easily fill any of them with you sketches, pictures, images, drawings or anything else. Use Photoshop easily to have a good presentations and wonderful results!
Sketchbooks – it is actually a notebook. We can call it so in the broadest sense, which can only be invested in this concept. This is the notebook (album folder) where the author records his thoughts and observations in a convenient form.
At the same time the author himself can be the representative of the various professions – artist, designer, illustrator, writer, specialist in any field of work. Everyone can find a common language with which he can fill his sketchbooks: sketches, text notes, photos vending pasting newspaper clippings, documents, objects of flora, collages of them – this and much more are sketchbook tools.
In addition, sketchbooks allow fixing images, ideas, conversations, it is also actively developing the visual and abstract thinking – something without there is no successful designer, illustrator or a representative of any other creative profession.
Enjoy these Free PSD Sketchbook templates and make the right choice!
---
Photorealistic Sketchbook Mockups PSDs Free
Present your sketches and drawings in a better way with these 4 easy-to-use sketchbook mockups psds! To use these mockups, simply open the file in Photoshop, double-click on the Smart Object, and paste your image – it's that easy.
• Works with Photoshop CS5 or newer
• No credits required 🙂
• Free download includes 4 mockups at 1000×667 pixels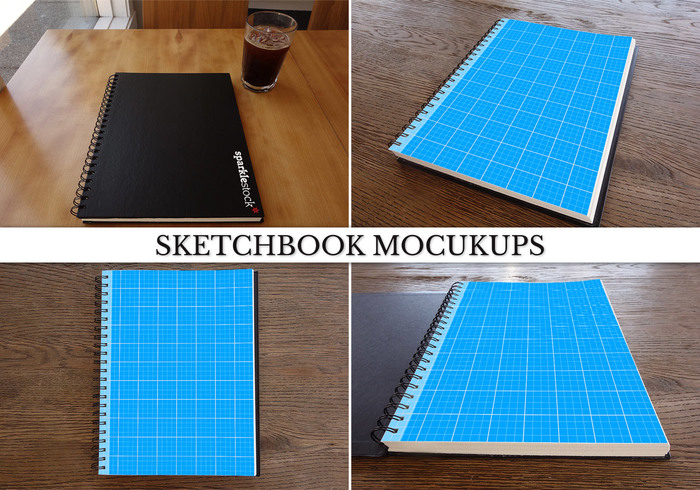 Download
---
Free PSD Sketchbook MockUp PSD
Here's a photo-based sketchbook mock-up with fully separated and movable objects and shadows. The PSD uses smart objects which let you place your drawings with ease. The artworks used as placeholder in the screenshots belongs to Alexandru Popa.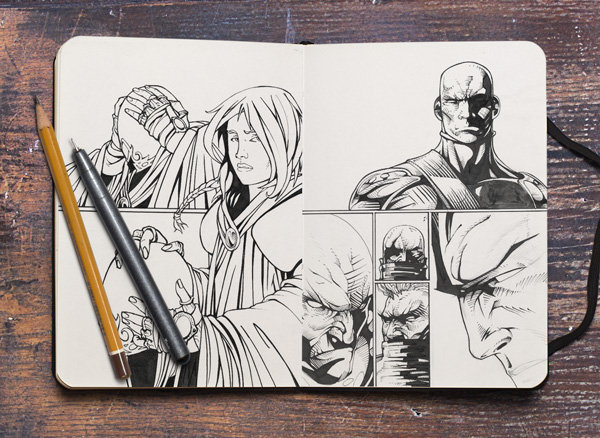 Download
---
Hand Drawn Free Sketch MockUps
Present your design like it was "sketched» with these 2 beautiful muck-up scenes based on high quality and sharp photographs. A little time saving trick to show your work.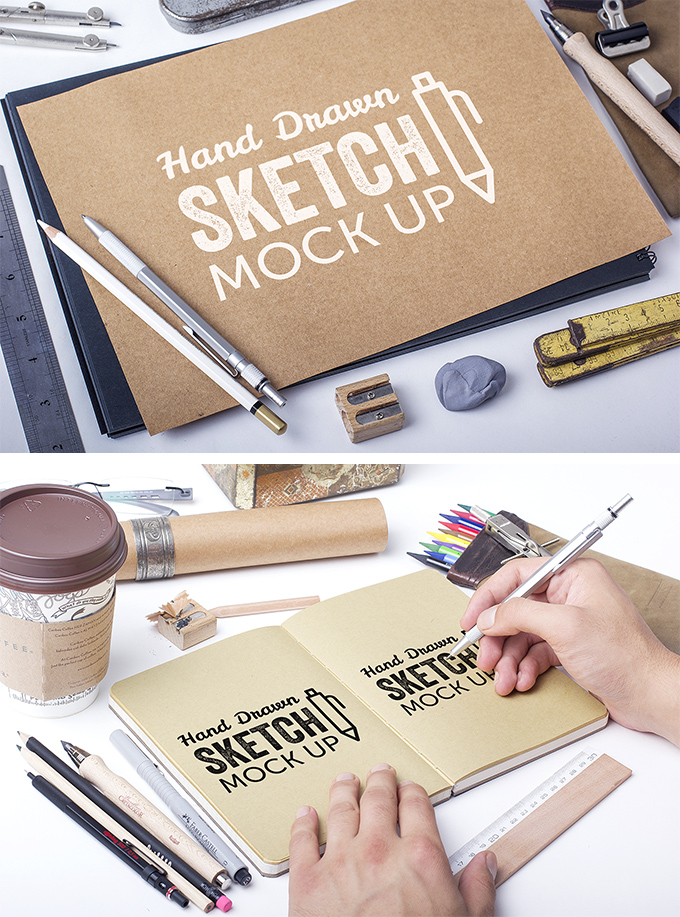 Download
---
Premium Sketchbook Mockup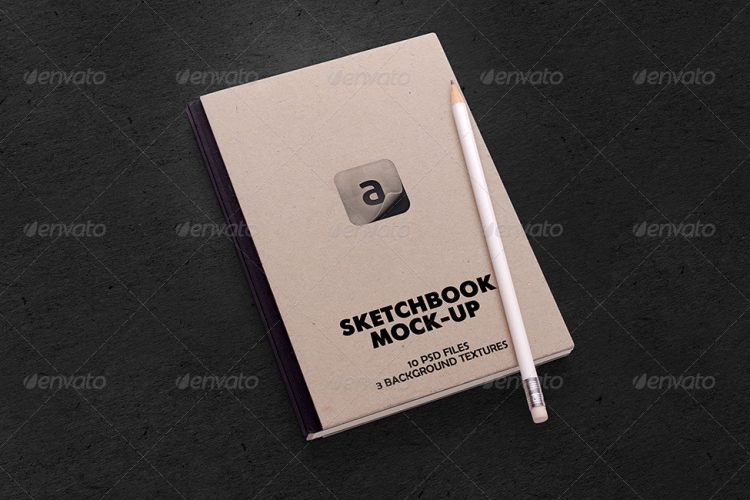 Visit the website
---
Free Sketchbook MockUp PSD
Another PSD mock-up for artists. How to use? Drag and drop your design inside the Smart Object.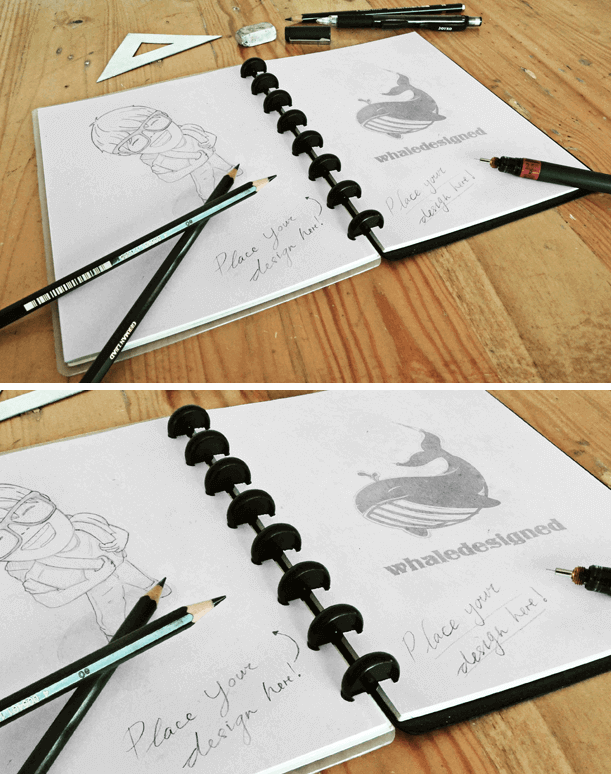 Download
---
Sketchbook and Coffee cup MockUp PSD Freebie
The coffee cup is not there without any reason: you can add your own logo or artwork on the coffee cup as well. All the elements such as the coffee cup, sketch book and pencil are isolated so you can easily change the backgrounds.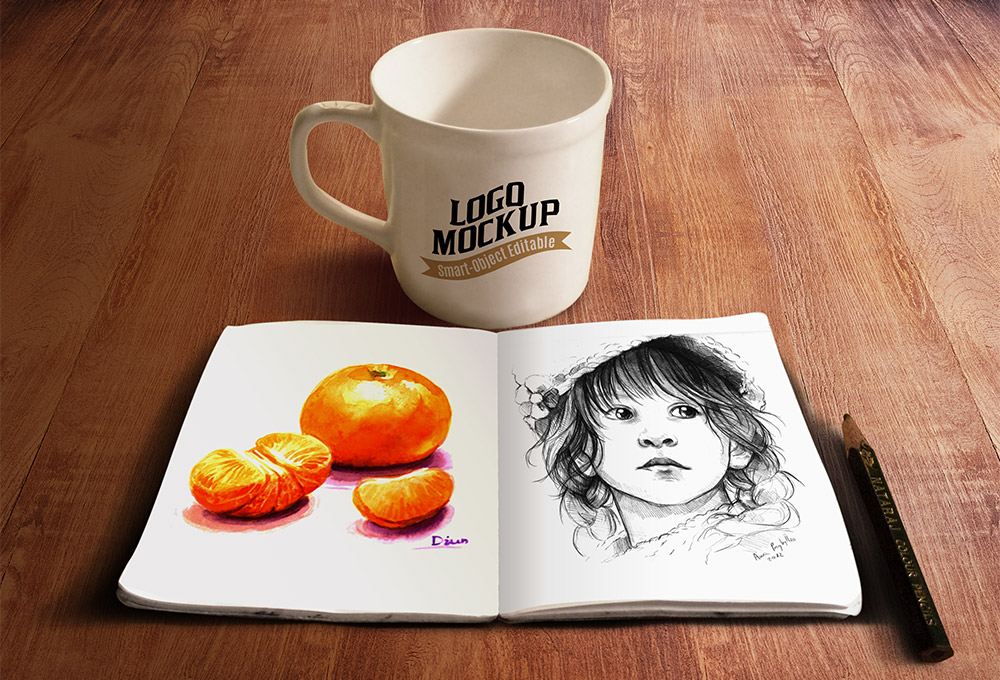 Download
---
Free Scetchbook MockUP PSD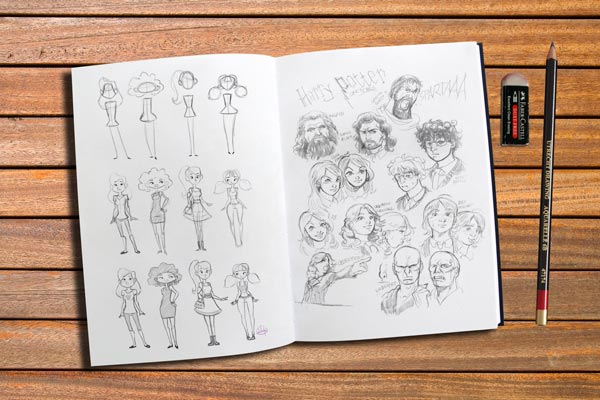 Download
---
Premium Sketchbook MockUp PSD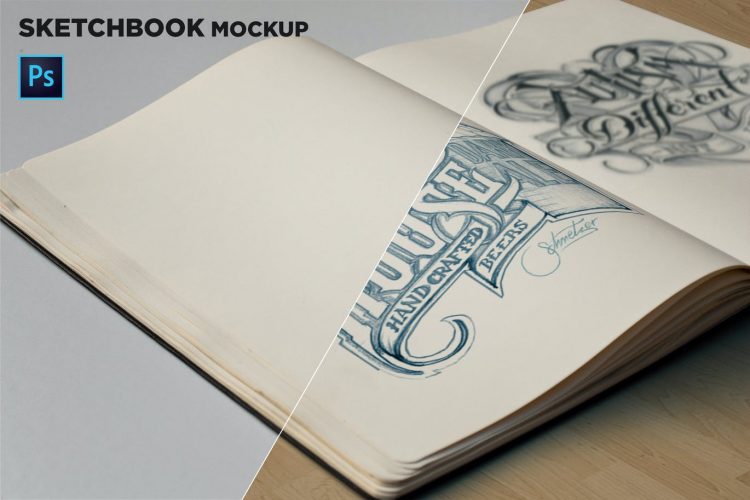 Visit the website
---
Free Brush painting Board MockUp PSD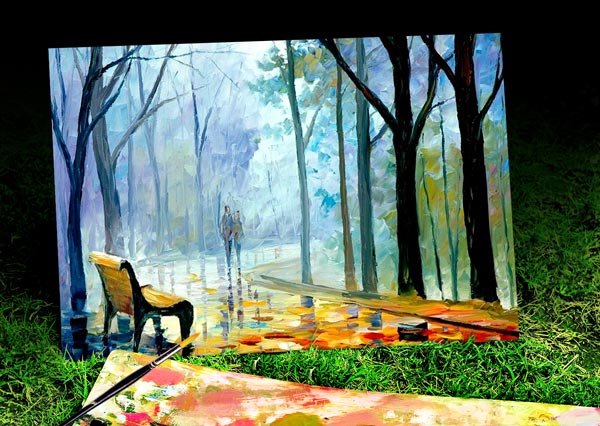 Download
---
Watercolor Sketch MockUp
We are happy to offer you this beautiful Watercolor Sketch Mock-Up for presentation and promotion your creative artistic projects. Get this file and show your artworks in style!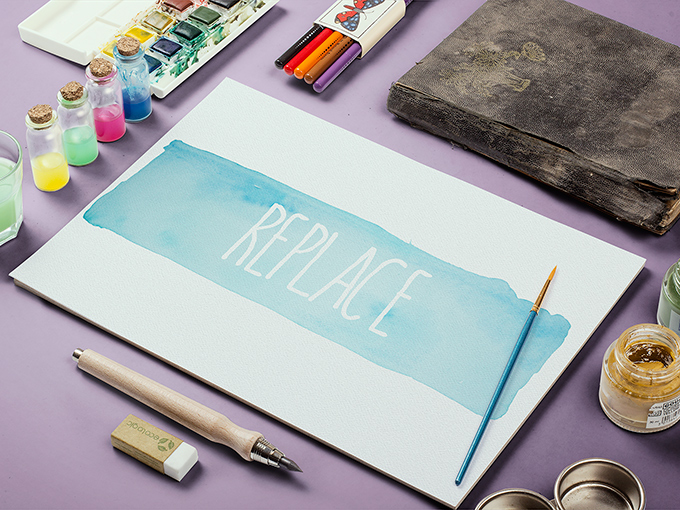 Download
---
Free PSD Hand-Drawn Sketch MockUp
Another wonderful professional asset that will help you to present your design like it was «sketched». Beautiful mock-up scene based on a high-quality photograph, a time-saving trick to show your work.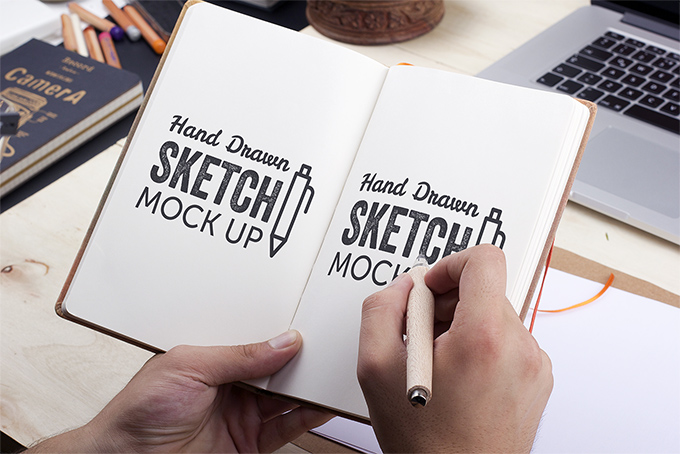 Download
---
Free PSD NotemockUP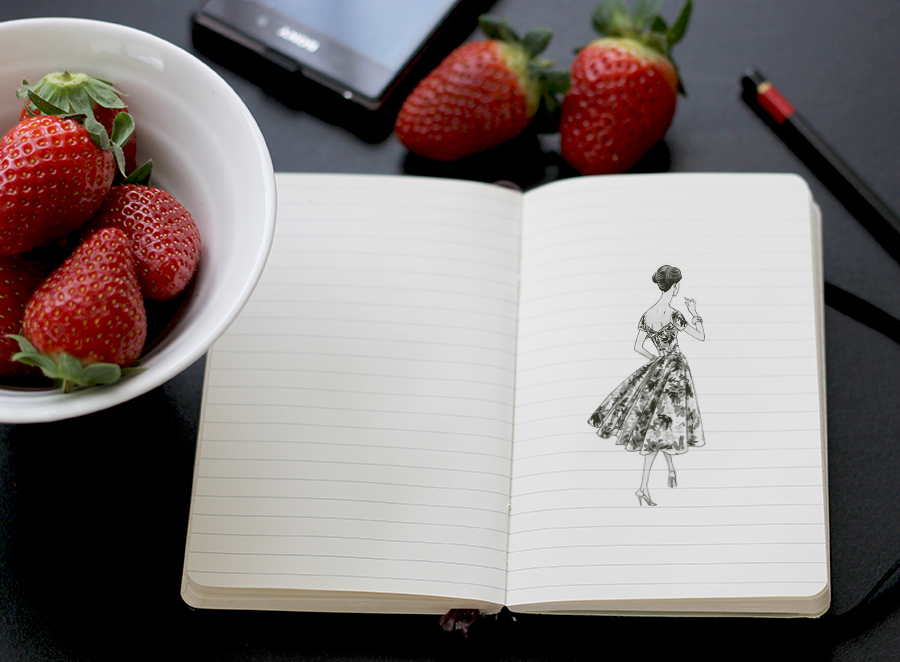 Download
---
Premium Sketch MockUp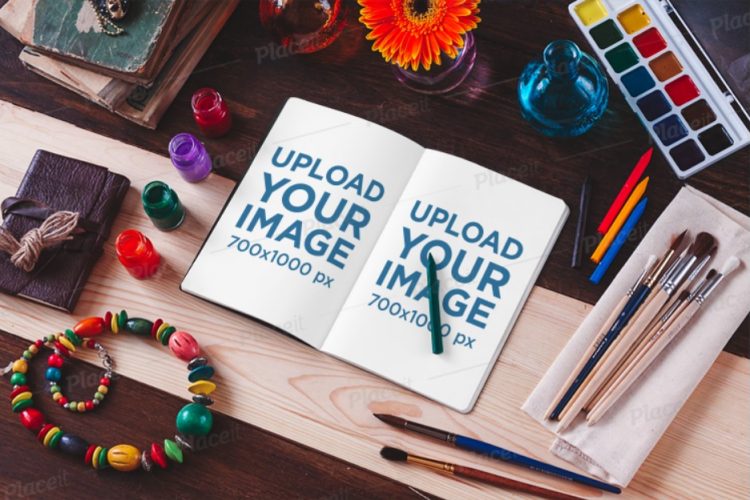 Visit the website
---
4 Notebook Mock-ups Free
Inside you will find 4 Hi-Res real photo mock-ups in 300 dpi with Smart objects. Easy to use and customize. Great for presenting your logos, sketches, notes, scrapbooks, doodles, drawings, art work, design wireframes, presentations, photos or anything else.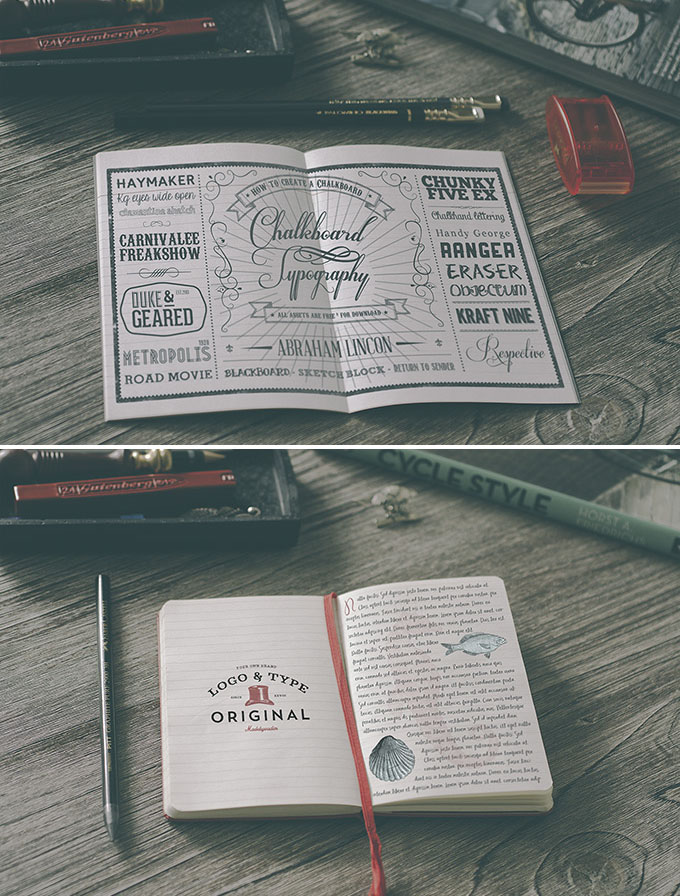 Download
---
Art Book MockUP PSD
Here's another PSD mock-up for artists. Simply use the smart layer to drag and drop your drawings and create a very realistic presentation. The artwork used in the screenshots is the work of Alexandru Popa.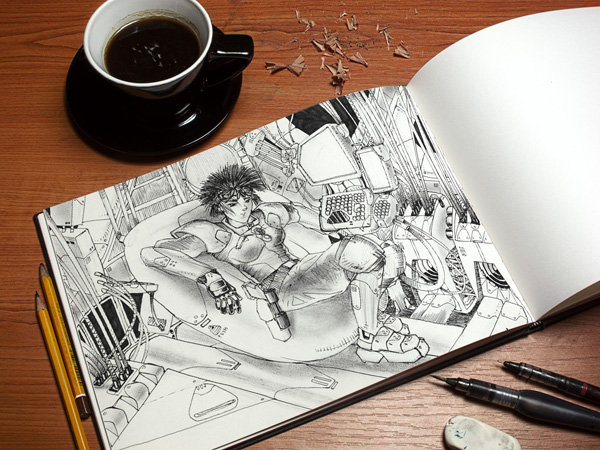 Download
---
Sketchbook MockUp Free PSD
All you have to do is to add your work inside the smart object; it's so easy with just with 1-click! You can use the sketchbook free mock-up to creatively display your artworks. If you want to learn how to create a sketch from a photo try this quick tutorial: Create a Sketch in Photoshop . For a quick solution try our Sketch Photoshop action that is also free for download.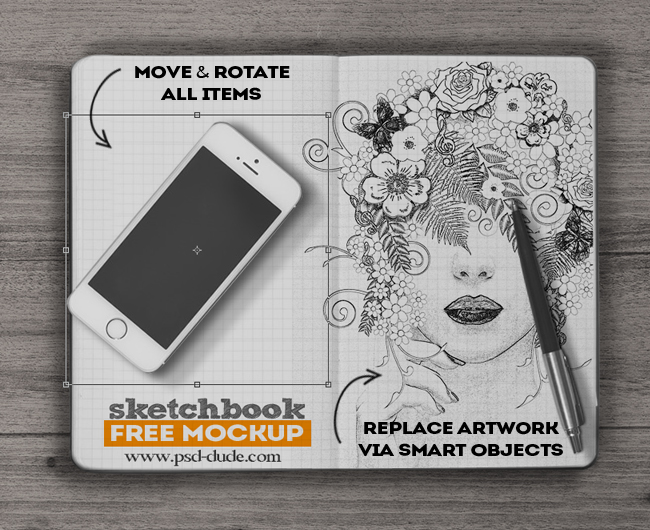 Download
---
NotemockUp Free PSD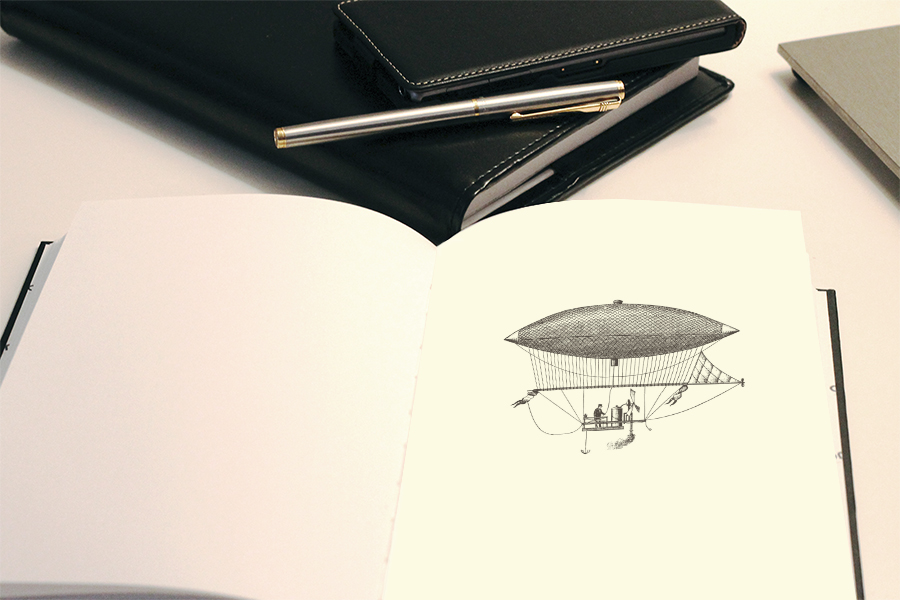 Download
---
Artistic Canvas Mock Up Free PSD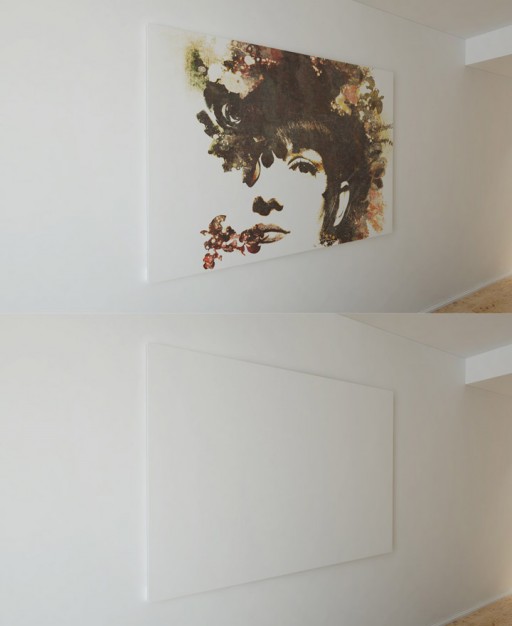 Download
---
Thank you for watching! Let your creative mind be always fresh ans successful!
(1 votes, average: 5 out of 5)