Dear visitor. We take care of all of our friends that's why we are trying to make our collections different and interesting for any designers. Our todays set consists of 30+ Free PSD Qualitative Books/ Magazines/ Newspapers MockUps!
Usually designers are well aware of the important role of mockups, especially when you it is necessary to demonstrate to the customer, how the work will look at the end.
At the same time, for many designers, especially juniors, it is difficult to draw the layout, especially if it is the layout of the magazine or book. Today you can find plenty of free layouts, or rather, mockups of various magazines on the Internet.
Any PSD file can be quickly implemented in ready page or photo with the ready-made Magazine or Book MockUps. Such illustration really looks like real magazines, books or newspapers.
Mockup file is a great thing to help the designer at almost any area. At its core, mockup – it is the layout of the product, on which the author "pulls" his design to create new work. It's one thing when you look at a complete let, but not "framed" work, and quite another when it is presented directly on the carrier, which it was designed for.
Using PSD mockup templates it is useful primarily to evaluate the result of your own work, looking at it "from outside". Also your customer will appreciate such a variant of presentation. Well, in the end, the design looks more advantageous and vividly embodied in PSD ready version.
We hope you will find the best Free PSD MockUp for you or for your needs. Make the right choice and enjoy the results!
---
Free Customizable Newspaper & Advertising MockUp
This free broadsheet newspaper ad mockup is the newest addition to our amazing library of newspaper advertising PSD mockups and you can download it absolutely free. A top down view of a stack of 3 half fold newspapers & an opened broadsheet newspaper (12.4″x22.5″) displaying 1/2 page advertising space.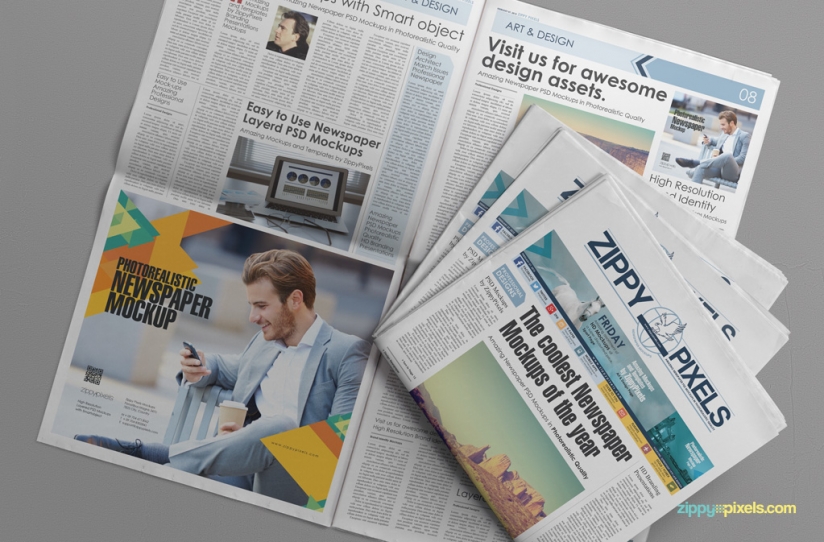 Download
---
Free Digest-size Magazine PSD MockUp
mpress your clients with this amazing free digest-size magazine mockup. Download this cool freebie psd mockup & showcase inner page or advertising designs in stunning HD quality. It has 300 DPI resolution and editable organized layers for shadows, lighting & background.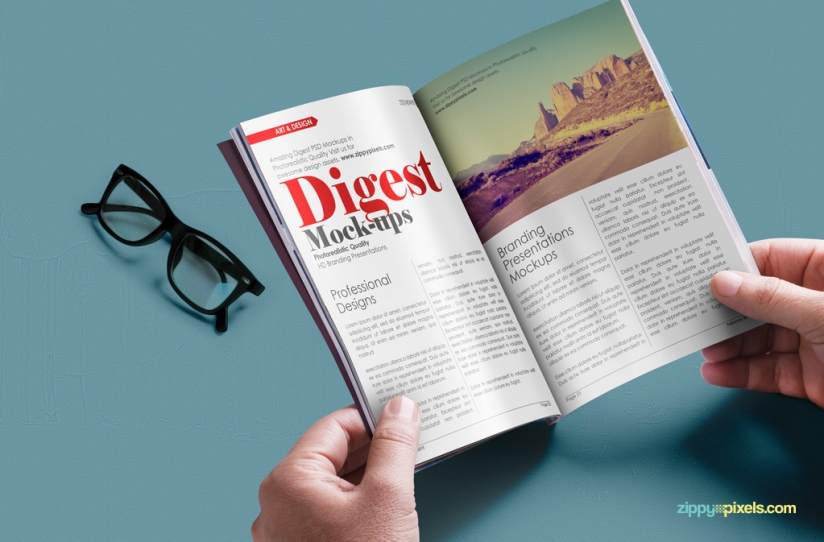 Download
---
Free Customizable Magazine Ad PSD Mockup
Free photorealistic magazine mockup which can be used for presenting your magazine ad design or magazine page designs or both. With this amazing mockup you can see and showcase your designs on a real magazine.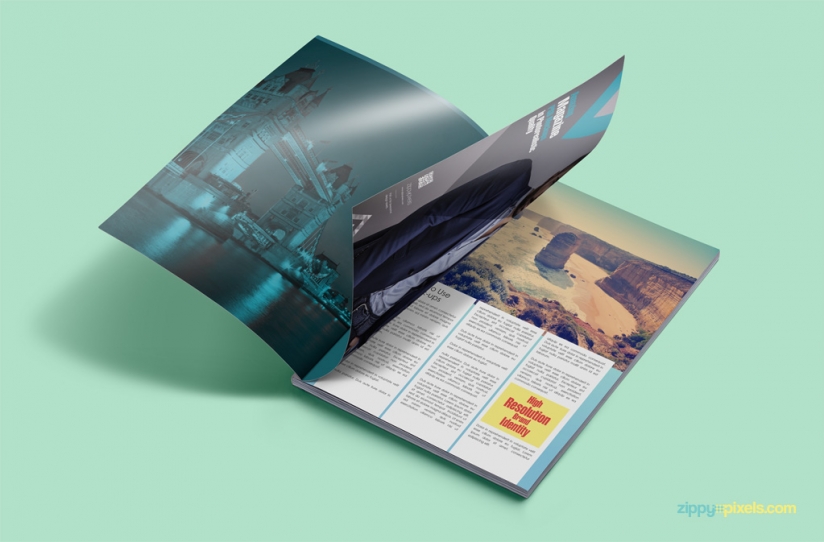 Download
---
Free Book Cover PSD MockUp
Free PSD Book Cover Mockup for branding presentation on a paperback book in stand up position with a glass of water. This completely free PSD mockup is based on real photograph. With smart object layer you can easily add your design of book or novel cover in the mockup.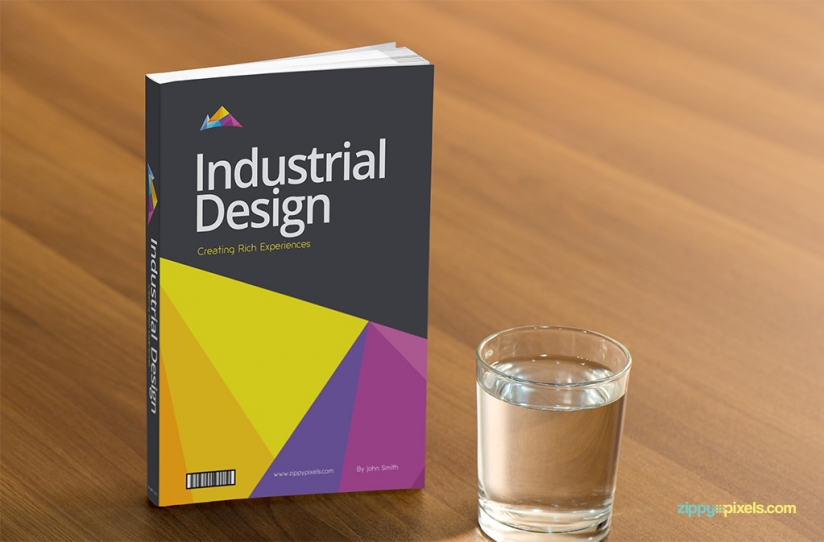 Download
---
Photorealistic Magazine MockUp Freebie
Showcase your magazine spreads in a very realistic manner with this fully-editable PSD template. Just drag and drop your design inside the PSB file and the smart objects will finish the job for you. Make sure to check out the full preview for details.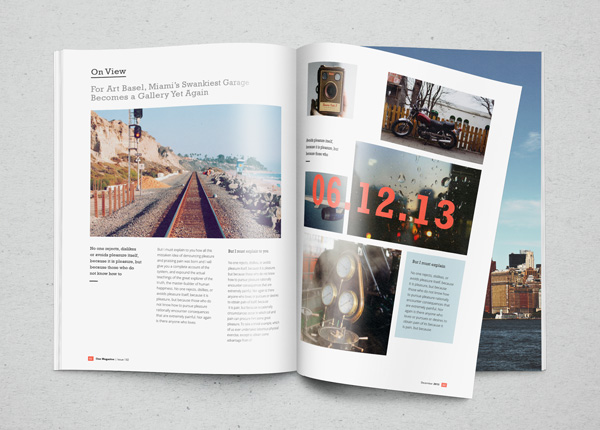 \
Download
---
Free Photorealistic Magazine MockUp
This gravity defying magazine mock-up will let you showcase your spread editorial designs in a photorealistic way. To display your work on the pages of the magazine, you need to place it in the smart objects and you'll have a flawless result in no time.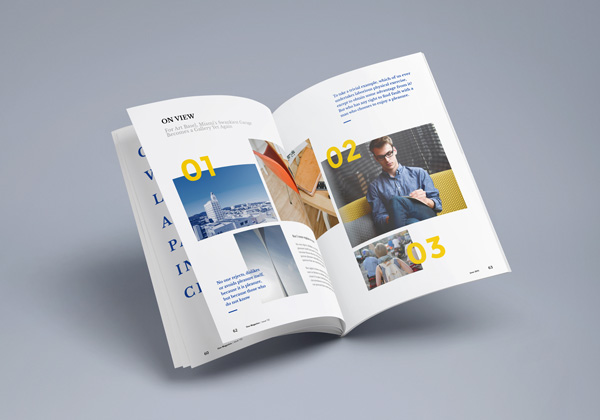 Download
---
Square Book mockUp Freebie
Square Book Mockup is created to help you display your projects on photorealistic way. This mockup is all you need to get great results. This Freebie contains 1 PSD high quality presentation, 2 movable book objects.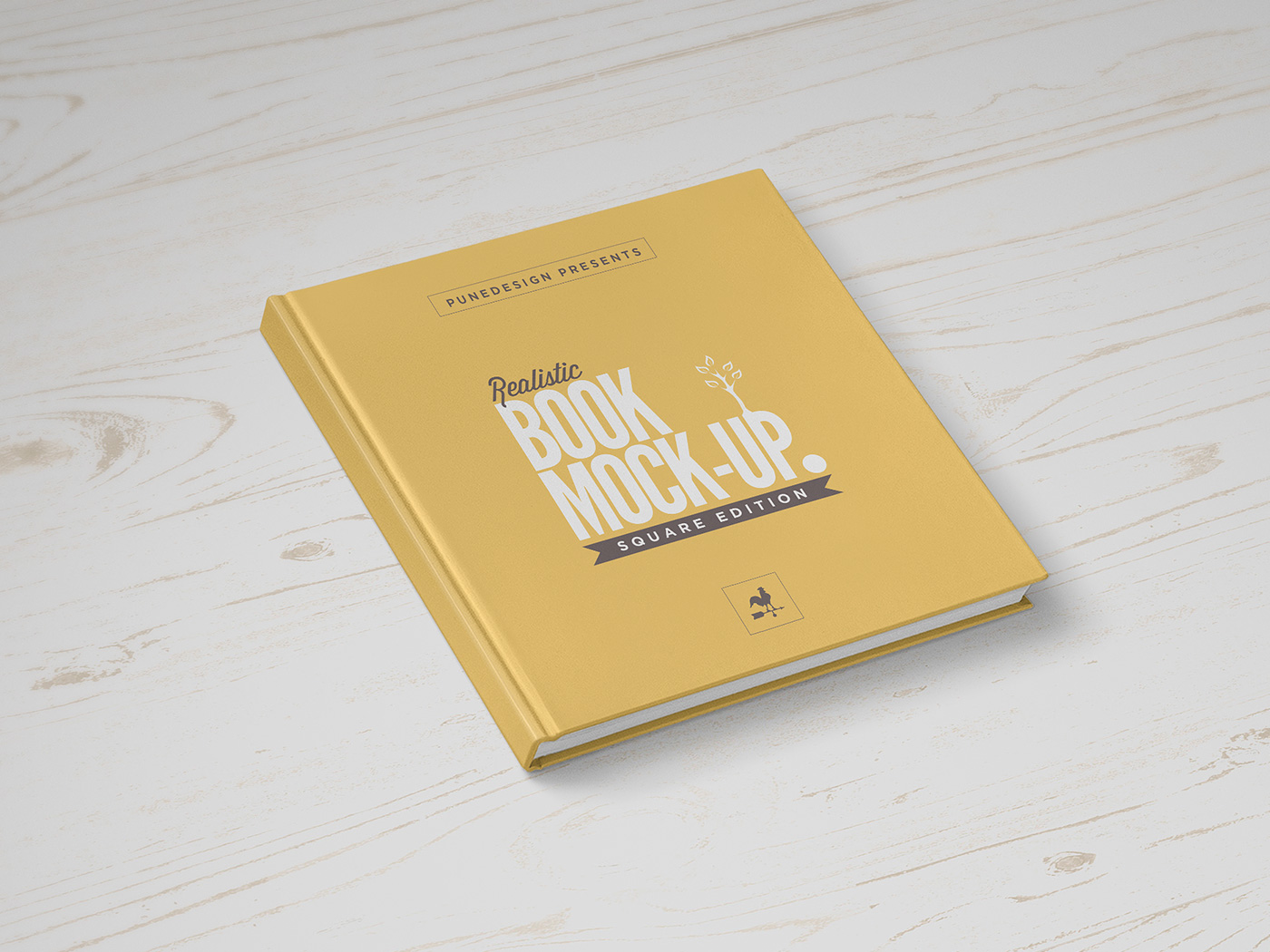 Download
---
Free Magazine MockUps PSD
3 high quality Magazine Mockups that will help you to present your print work as beautiful, as never before! Unique close up scene and 2 standard view scenes. You can customize view and proportion inside of them. Page design and background textures are replaceable via Smart Object layers.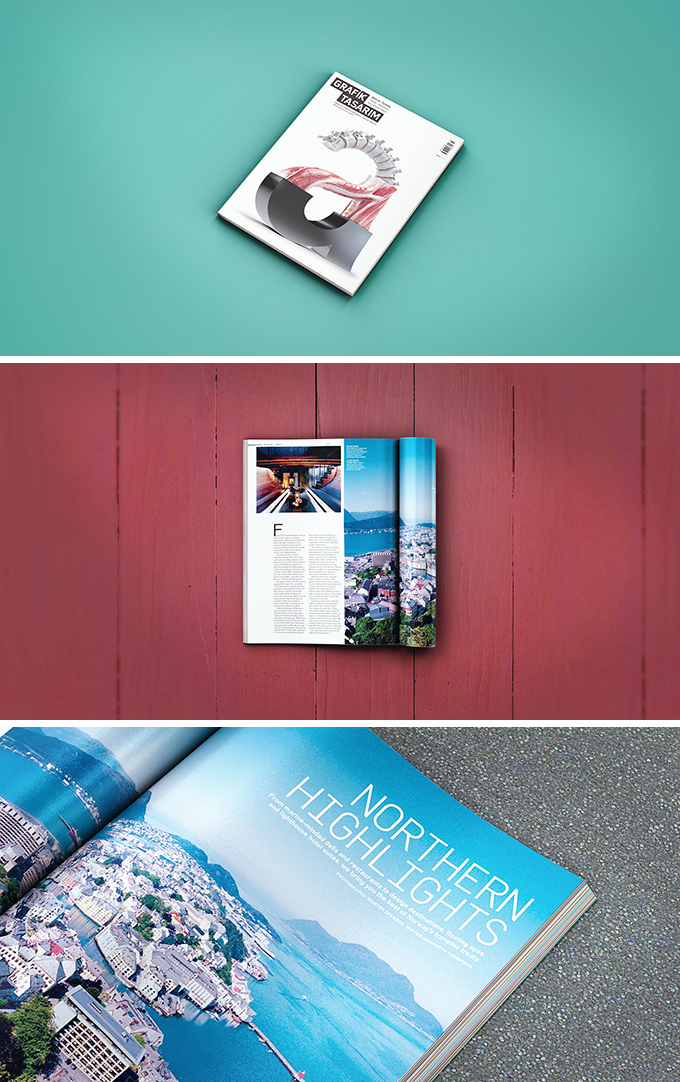 Download
---
Photorealistic Magazine MockUp Free psd
The PSD file is fully layered and you can easily place your own design via the smart objects.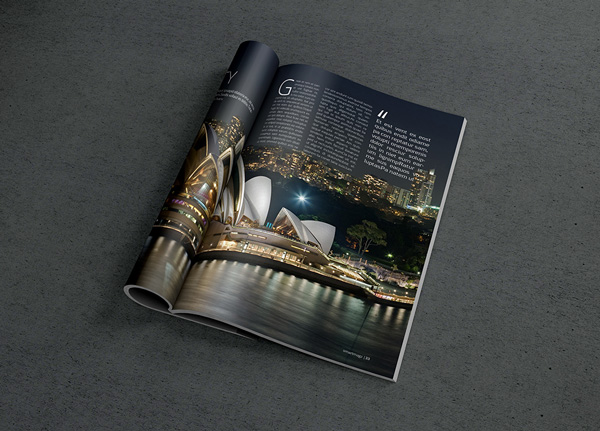 Download
---
Free Magazine MockUp Cover Opening
Free PSD mockup is perfect to display your magazines prototype, has a perfect perspective to show the cover and do a sneak peak of what it contains. Within seconds you will have ready, the presentation of your magazine with a few clicks.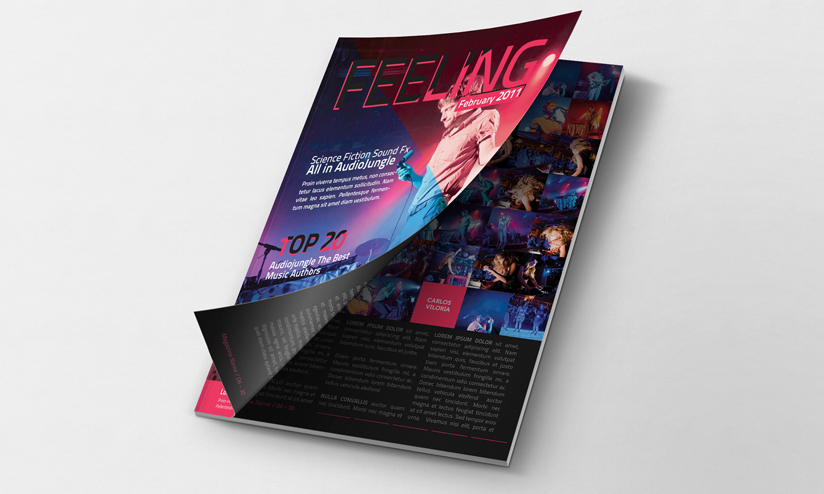 Download
---
Free PSD Book mockup
If you desiging a magazine or a book, i have something special for you book mockup, this mockup is a brilliant way to show off your work in a photorealistic format.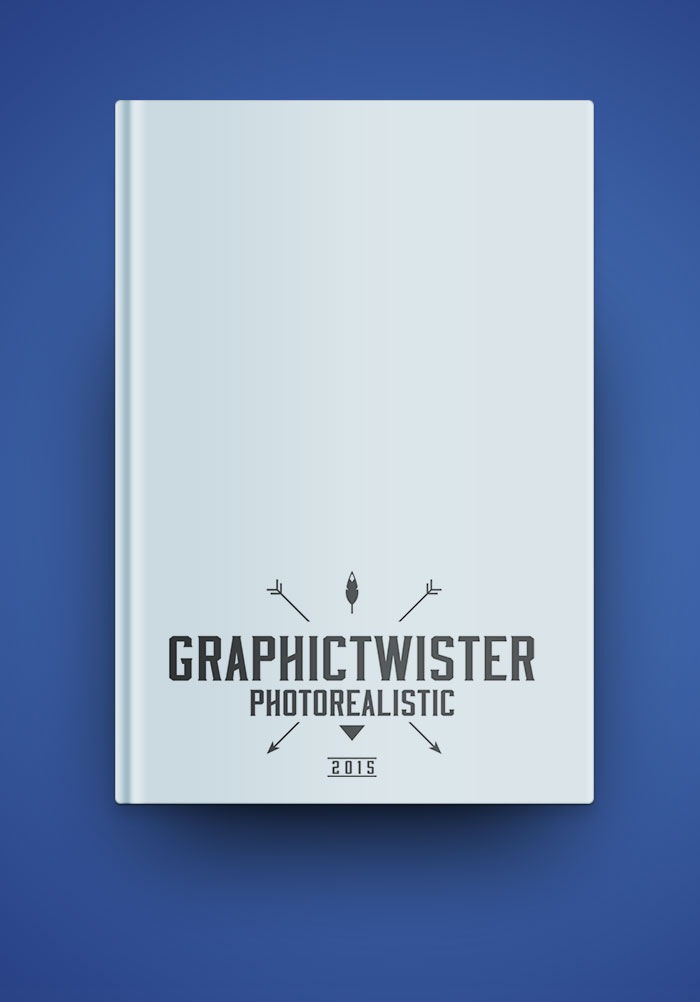 Download
---
Free PSD Magazine MockUp Nop View
Here's a little magazine mockup that I have handcrafted yesterday for you Photoshop lovers! I took a few photos of one of my interior design magazines with my DSLR and turned them into fully layered and Smart Object -fired PSD files!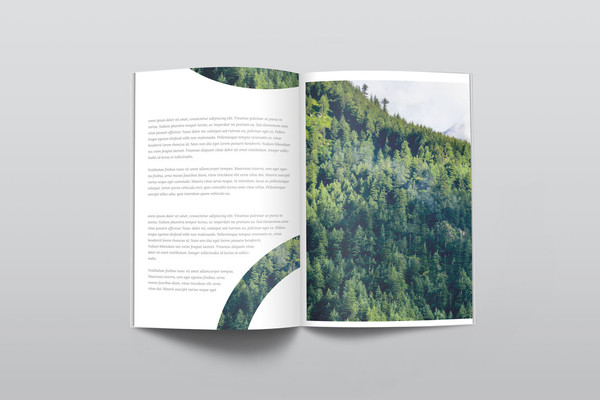 Download
---
Free Magazine PSD MockUps
This is great for showing your photography magazine. The PSD file is layered and you can easily place your own design.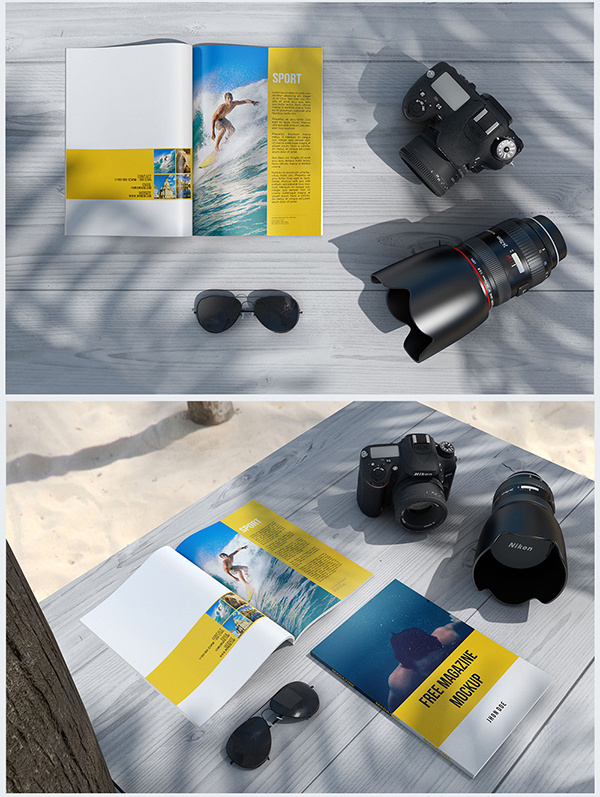 Download
---
Magazine PSD Freebie
HD PSD with big shot of magazine. Just drag & drop your text/photo here. Remember, it's absolutley free.
Download
---
Free Book MockUp PSD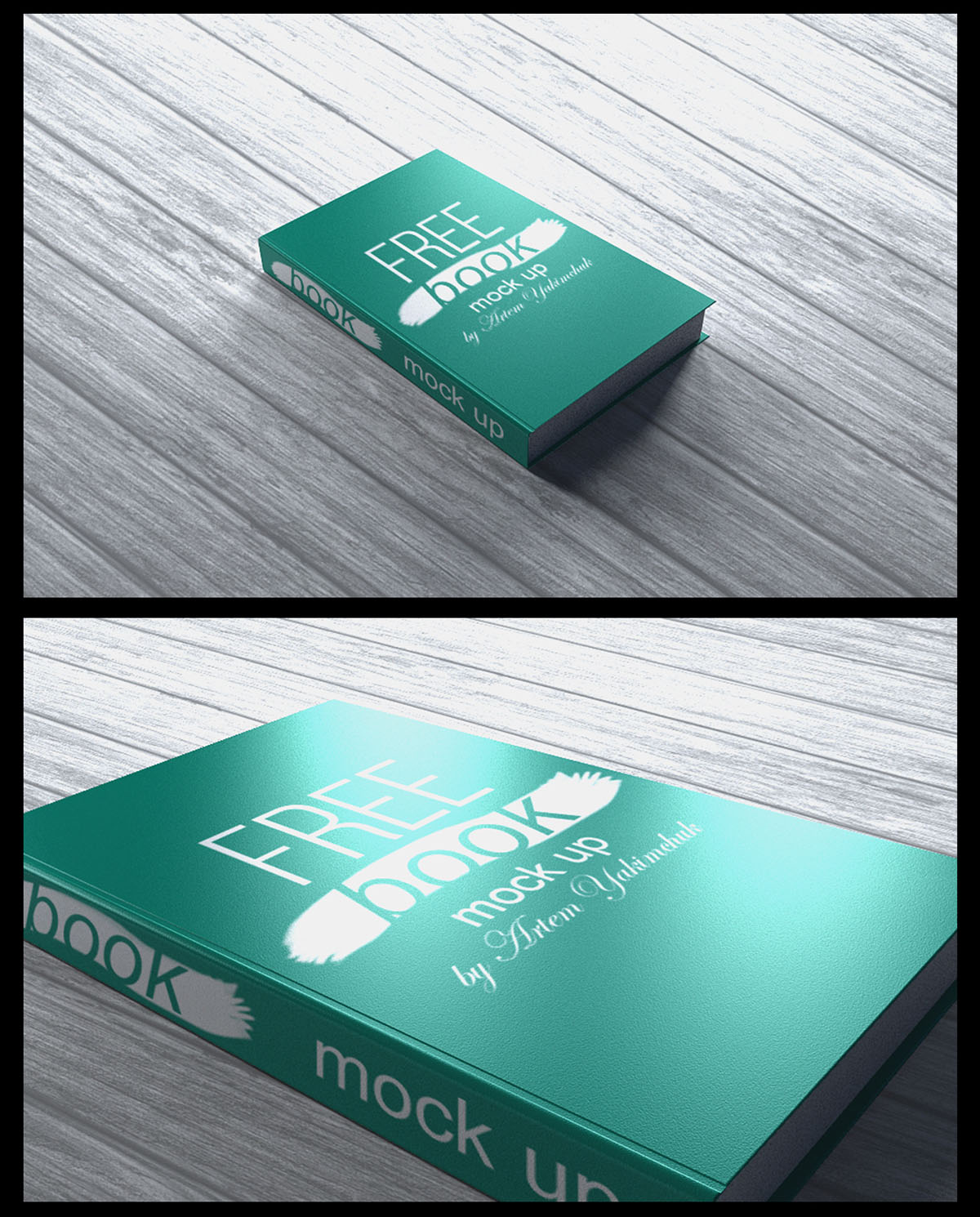 Download
---
Free MockUp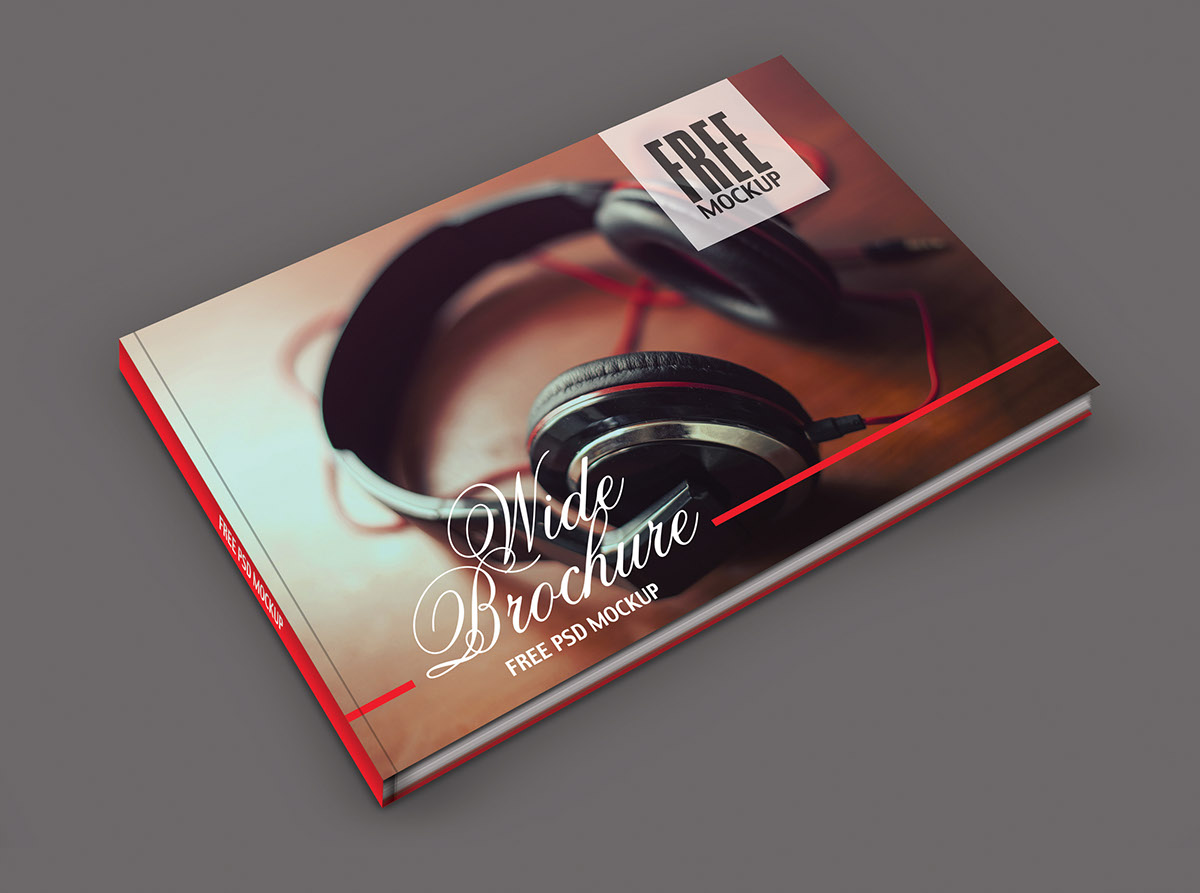 Download
---
A4 Magazine MockUp Freebie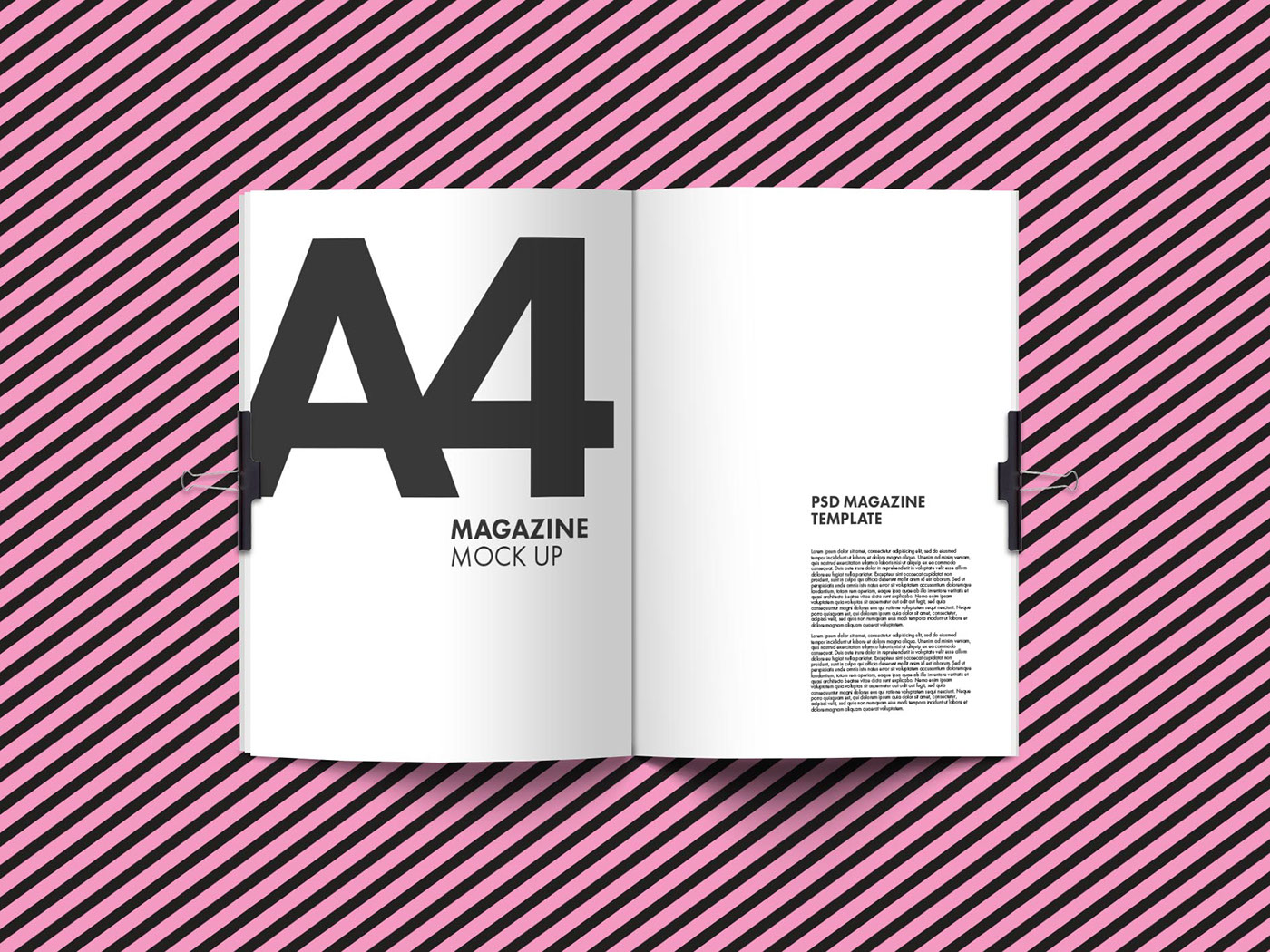 Download
---
Free PSD Magazine Cover MockUp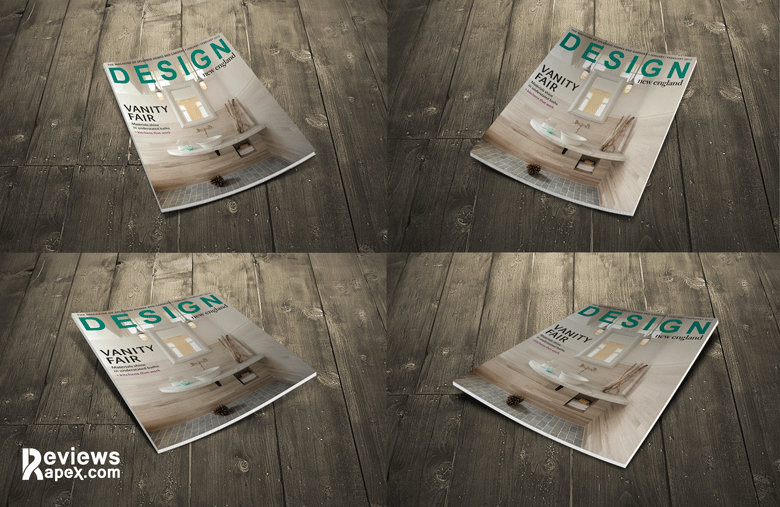 Download
---
Exciting Free Magazine MockUp
Mock-ups are one of the good way for saving your time as well as money. Creating a mock-up before execution of the real design or project will give you an idea how it will look like when it will come to life in real physical situation. Mock-upscan be created for variety of projects including stationery, cards, letterheads, poster, banners, flyers, etc.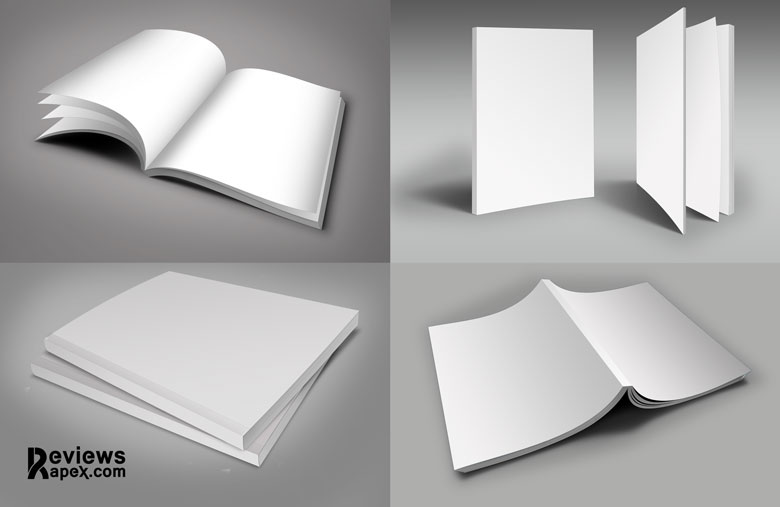 Download
---
Captivating Realistic Visualization with Magazine MockUp Freebie
This exquisite magazine mock up design template comes in four different views which give you an outer cover as well as inner pages view of your magazine. Its real and life like presentation will give you a chance to have a critical and comprehensive view of your magazine design and you can easily make the changes if you feel that something is left out or missing from your magazine design.
Download
---
Book Cover Display Mockup freebie
Book Cover Display Mockup is perfect way to display your books. If you are a writer or web designer or graphic designer and you need to present a book in minutes, this is the product you need. With just a few clicks, your book cover is prepared to be shown to the world. You only need to paste your graphic design and save.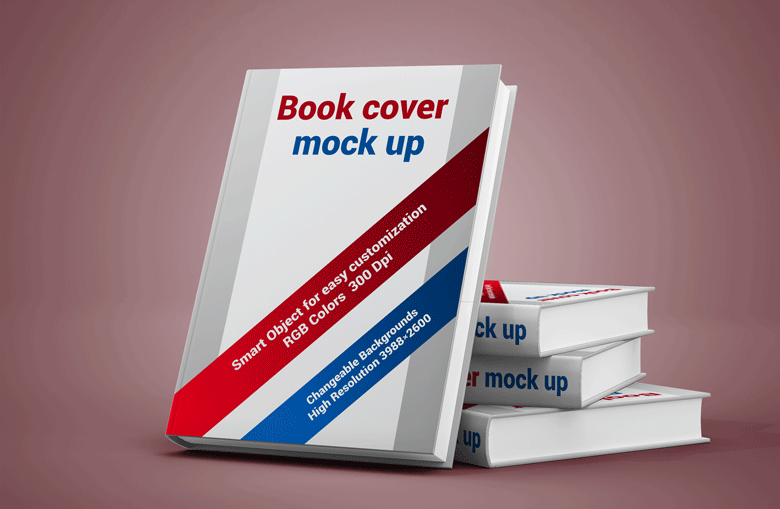 Download
---
A4 Magazine MockUp Free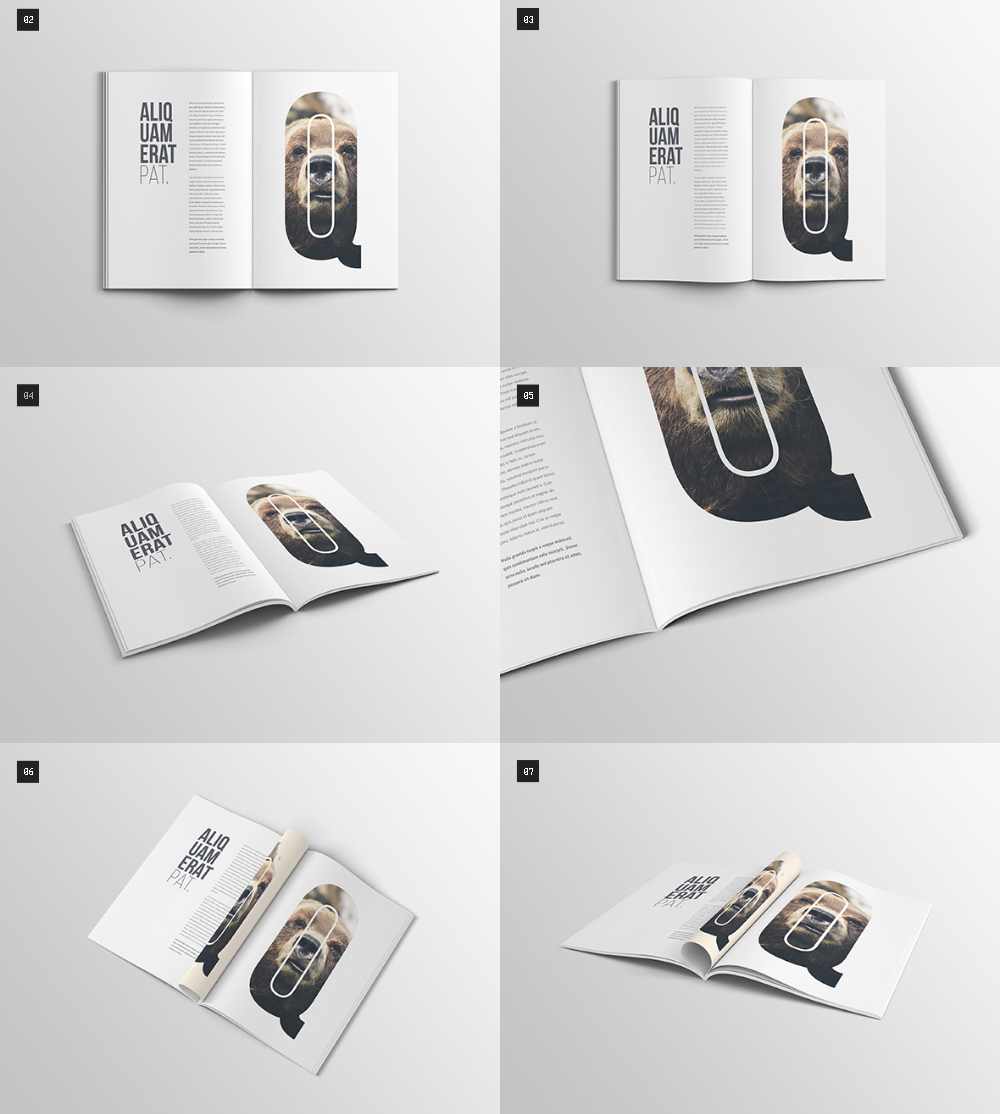 Download
---
Magazine MockUp Free PSD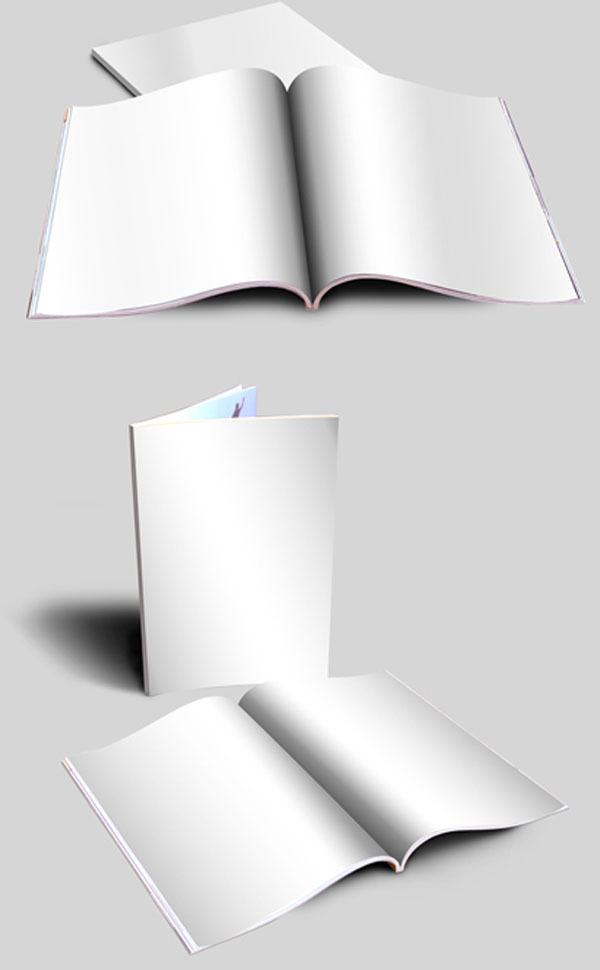 Download
---
Magazine Mockup Free PSD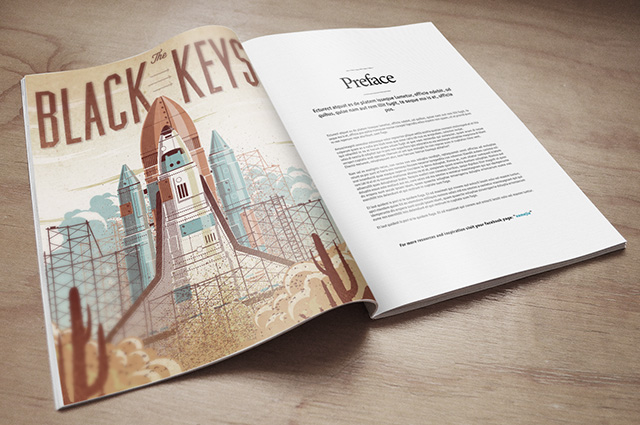 Download
---
Free Magazine / Book Front cover mockUp Template PSD
The file is operated by smart-objects which is brilliant as it saves you from playing about with perspectives, shadows and highlights (which is what I've been doing now for a good hour or two). Also the file is a whopping 3000×1987 @ 300DPI, so for those that are needing it for presentation purposes can simply print it off with the confidence of it still looking great.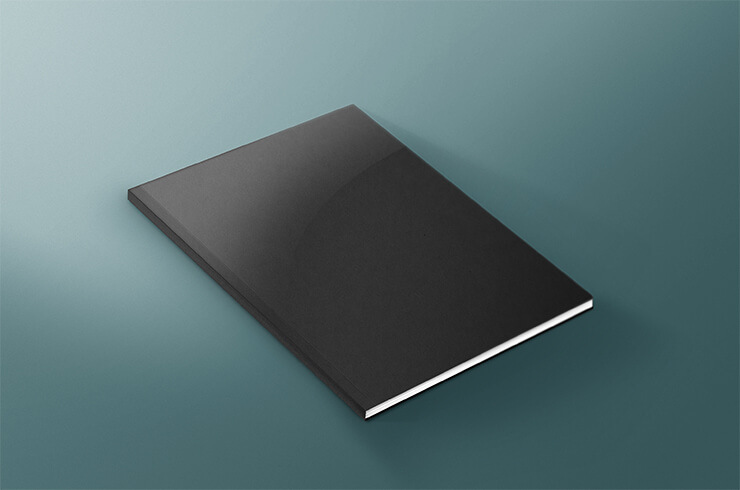 Download
---
Mock Up design for Fabulous Magazine
Mock up is an exquisite way to present your design to the client or to prepare your work portfolio for showcasing your work. If you take some time out to present your work in a unique and captivating manner then it can really add to its value and can also aid in displaying how the design will show up in its actual intended use.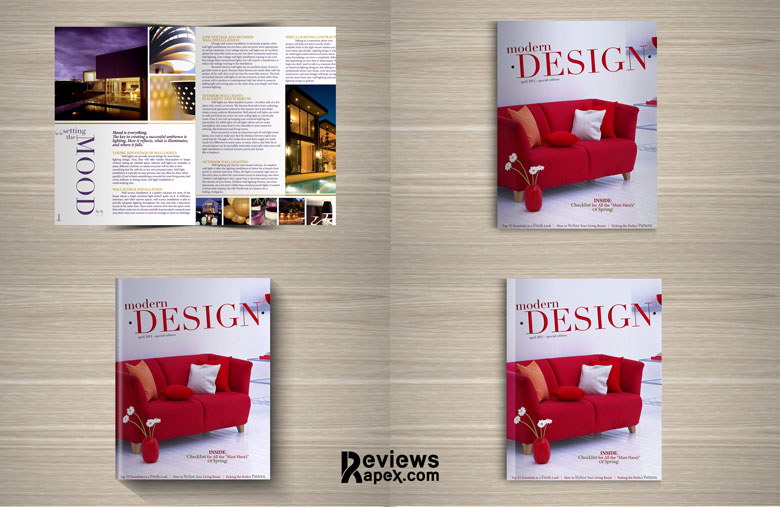 Download
---
Freebie PSD Book MockUp
Here it is, a super nice mockup to present your book covers design, clean and super easy to edit, just double click the smart layer and replace to your cover!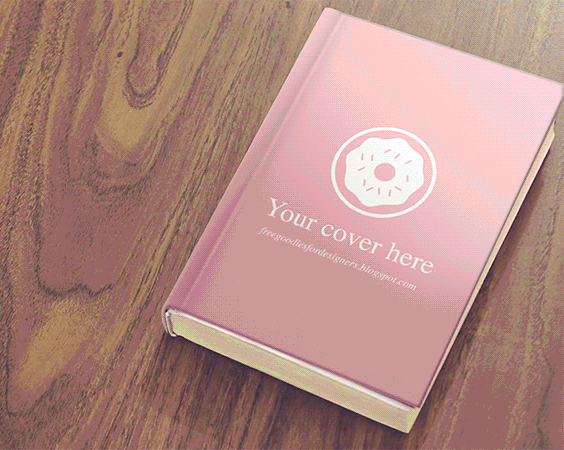 Download
---
Free Photoshop Book MockUps
These book mock-ups are easily editable using smart objects, just open the cover layers and paste or create your cover into the cover section and save, once you save your design will automatically be transformed to fit the book mock-up. Enter your email address to receive the links to download.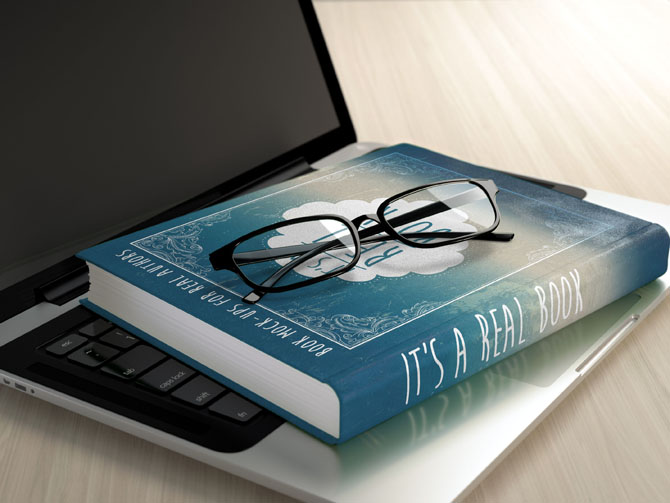 Download
---
Free Book Cover PSD MockUp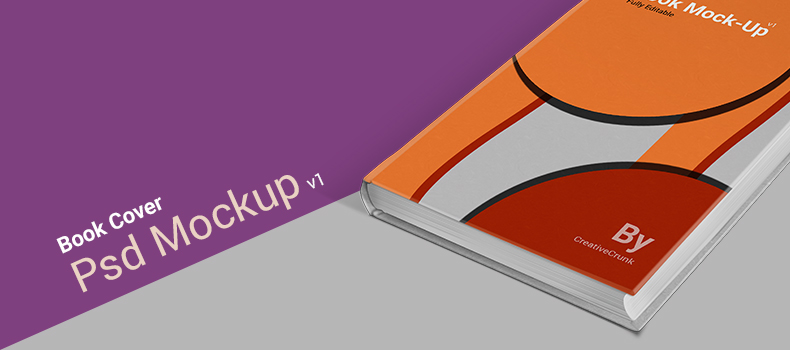 Download
---
Simple Book PSD MockUp
It's pretty easy to change the book cover. You just need to replace the smart object and voilà. Your cover is now placed on the book in nice, perspective view. And you don't have to be a master in graphic design.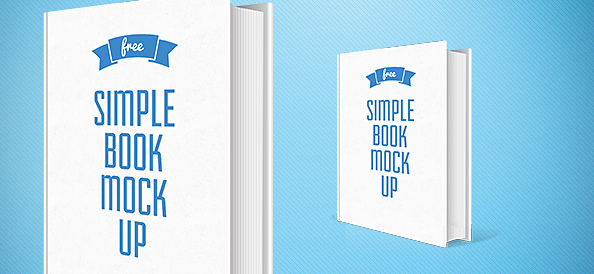 Download
---
PSD Cover Template
PSD cover template that is perfect for designing an e-magazine or a print cover for example. We put our creative juices in this freebie and produced a great cover template. Do not miss this creative cover and store it in your personal collection!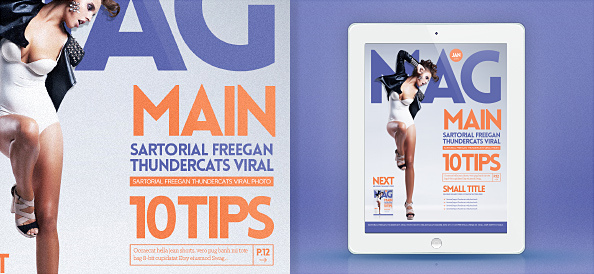 Download
---
Book Cover PSD MockUp Freebie
Book cover PSD mockup designed in high resolution. We succeeded in creating a simple but yet creative mockup that really grabs the attention. Be sure that with our book cover PSD mockup, your book will look much better. That's a sure way to impress your friends, family and clients!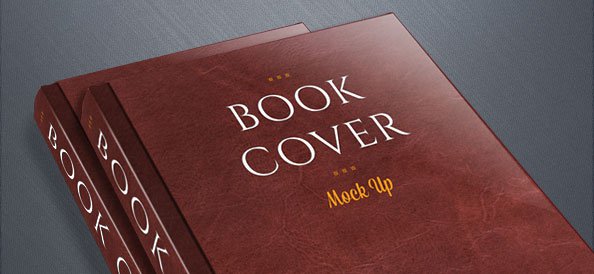 Download
---
Thank you for watching. Stay with us and follow all the novelties on our Facebook! Downlaod Free PSD templates for making great presentations and enjoy the results!