Our designers are glad to present to your attention our new Freebie – Free Mug Mock-up. Very beautiful PSD templates  can help you, your client, company or product be exclusive and original. A lot of different examples are Free for use now on Free PSD Templates.
Easily customize this MockUp in Photoshop and enjoy the results!
This Free Mug mockup can be good for creating designers portfolio as well.
Enjoy this Mock-up from Free-PSD-Templates and follow us on Facebook!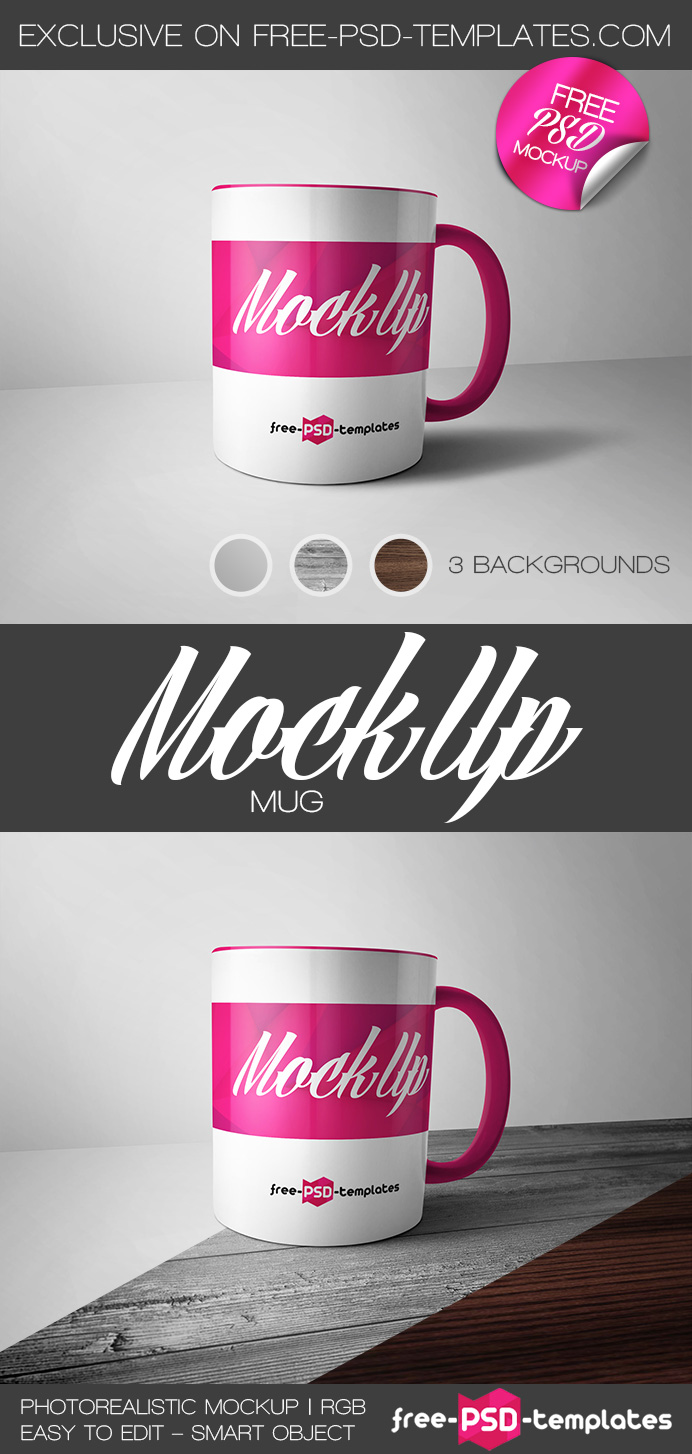 It was created exclusively for our website. The Mock-Up is fully layered and well organized. You are free to download this PSD MockUp template and modify it the way you wish. Make a successful choice!
________________________________________________________________________
Psd File
300 dpi / RGB
Easy To Edit
Well Organized Layers
Quick Photo Replacement
Download

---
Cup/ Mug Mockups
This item consist of two layered PSD files to showcase your logo, brand, design, quote, artwork, typeface, etc in photo-realistic cup or mug. These files uses smart-object feature which mean that you can easily replace the design in seconds (instruction include). You don't need to worry about placement, perspective and highlight. All of that have done automatically.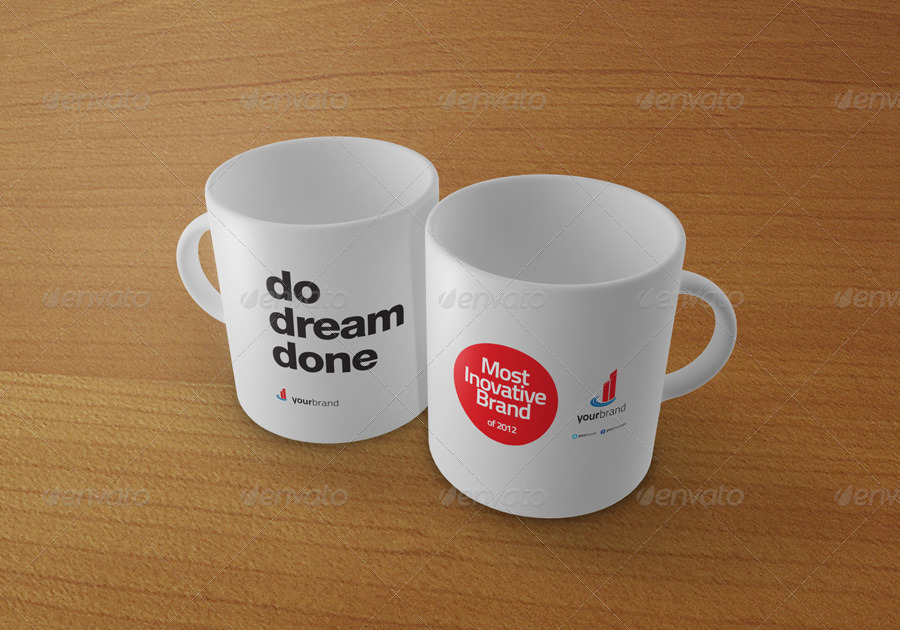 Download
---
Mug Mockup
This item included 5 different Mug Mock-ups to display your image, icon, logo, even your company/corporate brand with some simple step. You can easily and quickly input your image/design by Smart Object feature. Even more, you can simply change the background colors and replace it with your own texture/background (instruction included).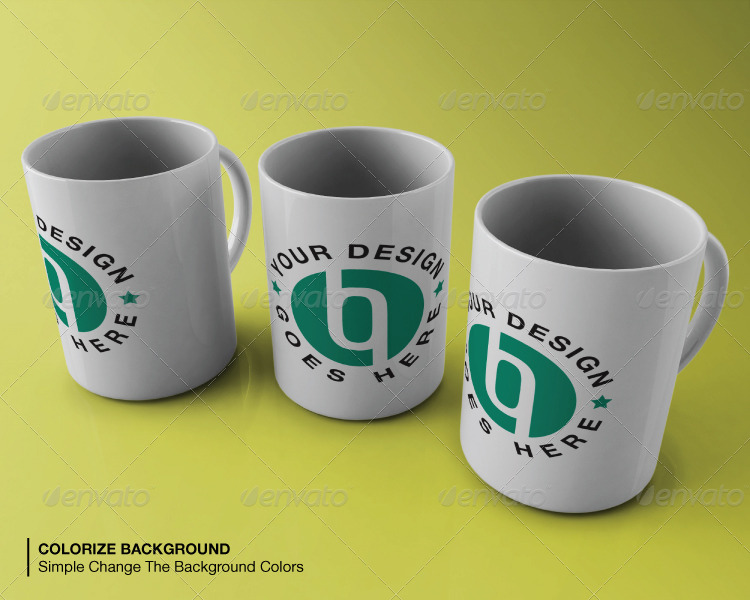 Download
---
Mug Mockup
11 pre made psd;
Easy and fast editing via Smart-Objects;
Easy to cut out, all mask included;
Separated shadows and reflections;
Fully organizaed layers and folders;
High resolution: 5500×3500px;
Changeable background;
Photorealistic result;
Help file.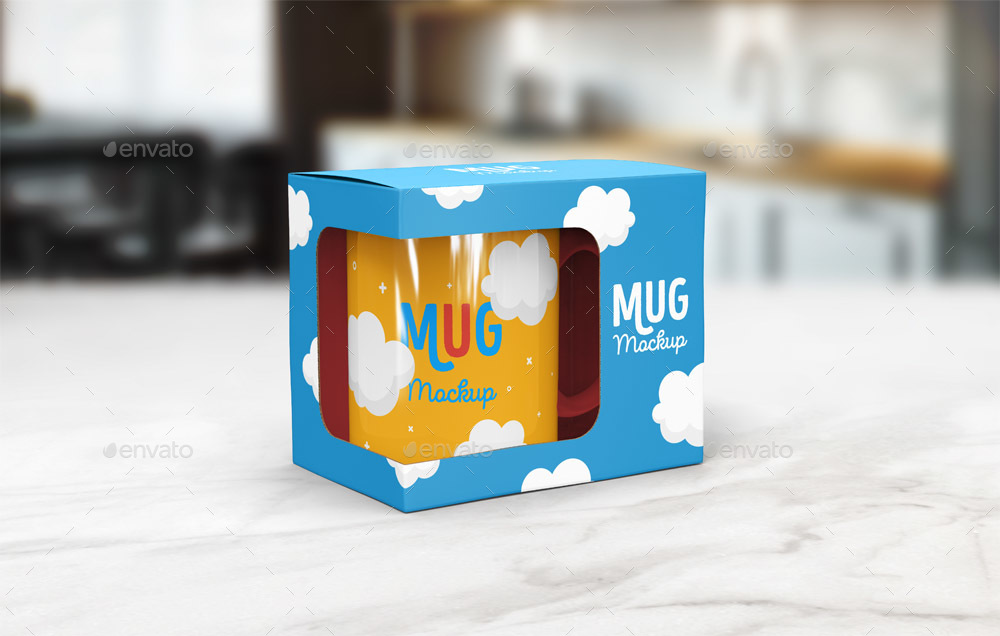 Download
---
Cup Mockups
Create a realistic Cups preview for your client in few seconds. Photorealistic Studio backgrounds will help you promote your design the best way.
9 PSD files, 3000×2000/300dpi;
Based on smart objects;
Changeable color background;
Changeable handle color;
Automatically changeable color reflections;
Well Organized Layers;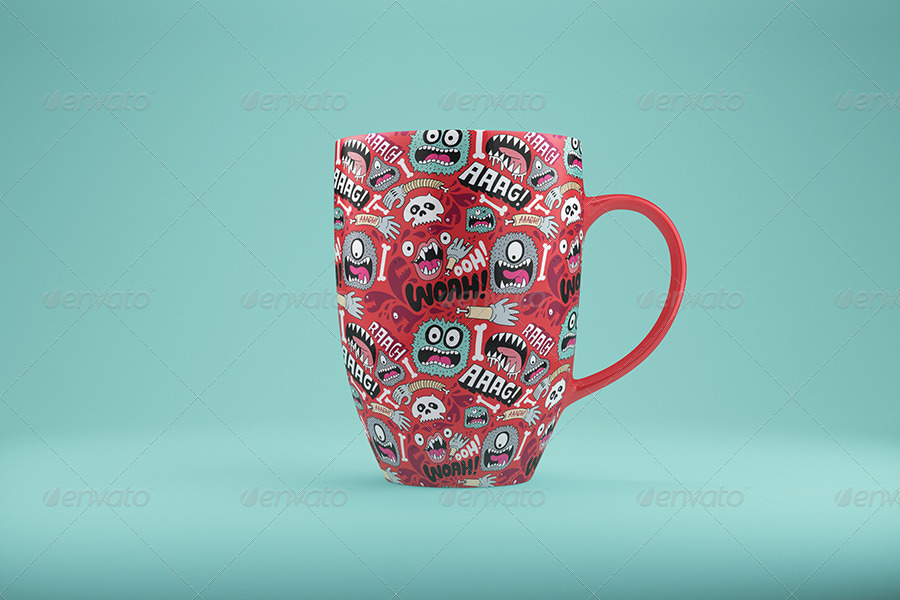 Download
---
Mug Mockup
8 HQ PSD presentations;
Easy and fast editing via Smart-Objects;
Changeable background via Smart-Objects;
Fully organizaed layers and folders;
High resolution: 3500×2000px;
Photorealistic result;
Help file;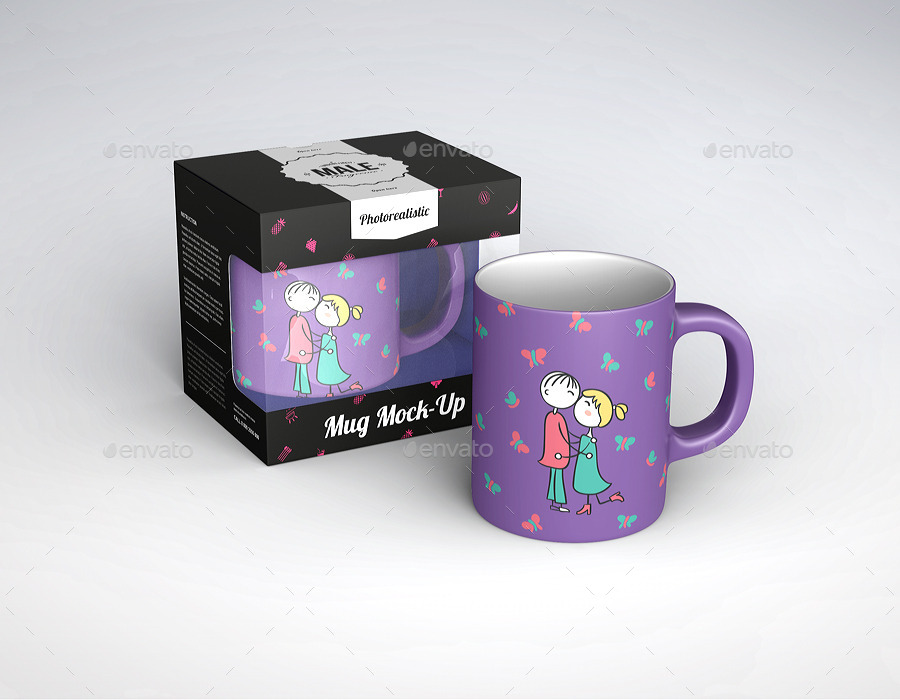 Download
---
Cup/ Mug Mockup
– 9 mock-ups;
– editable via smart objects;
– easy to use;
– video and text instructions;
– photorealistic results;
– 3500×2500px;
– smart background;
– 3 backgrounds included;
– 3 floor textures included;
– Editable background via smart object;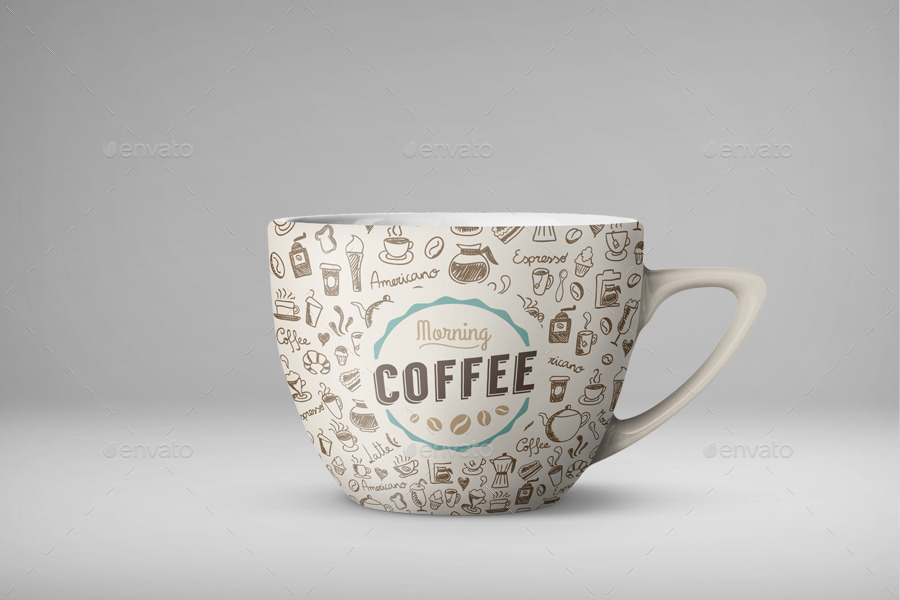 Download
---
Mug Mockup
High Resolution 3800×2800px
Changeable Mug Design via Smart Objects
Changeable Background Texture & Color
Changeable Inner Color
Changeable Handle Color
Easy to use: Organized and named layers
Separated Shadows / Moveable Objects
Full Customizable / Unlimited Variations
8 Photoshop Files / PSD Mockup
3 Textures included: Black, Brown, White Wood
3 Layerstyles included: Embossed, Letterpress, Foil Stamp (unlimited colors)
Help File (Illustrated PDF)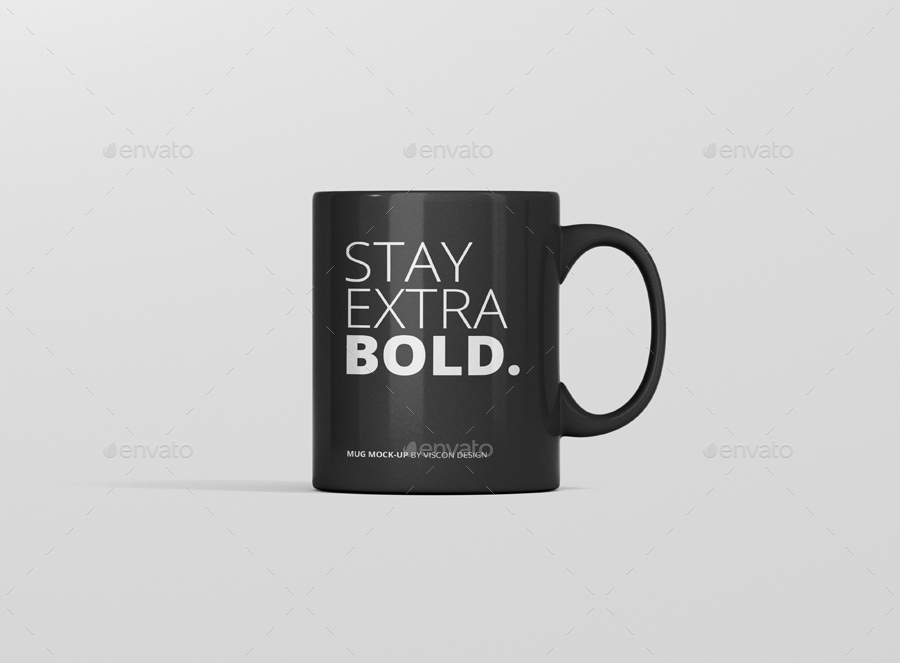 Download
---
Mug & Box Mockup
Advanced, easy to edit mockup. It contains everything you need to create a realistic look of your project. Guarantees the a good look for bright and dark designs and perfect fit to the shape. Easy to navigate, well described layers, friendly help file.
8 photorealistic presentations
Photoshop CS 5 or higher compatible
3000×2008 pixel resolution in 300 dpi quality
easy and fast editing via smart objects
organizaed Layers and folders
passibility of substitution background
atomatic background perspective
Download
---
Mug Mockup
Photorealistic Classic Mug Mock-up. in 5 PSD files Photography base and useful views.
5 useful views
Photoshop CS4+ compatible
3500×3500 Pixel resolution in 300 dpi quality
Easy and fast editing by samrt object
Full organized Photoshop layers and folders
Shadows and lights in separated folder
Editable inter and bottom of mug
Real Perspective proportions and depth of field
Help file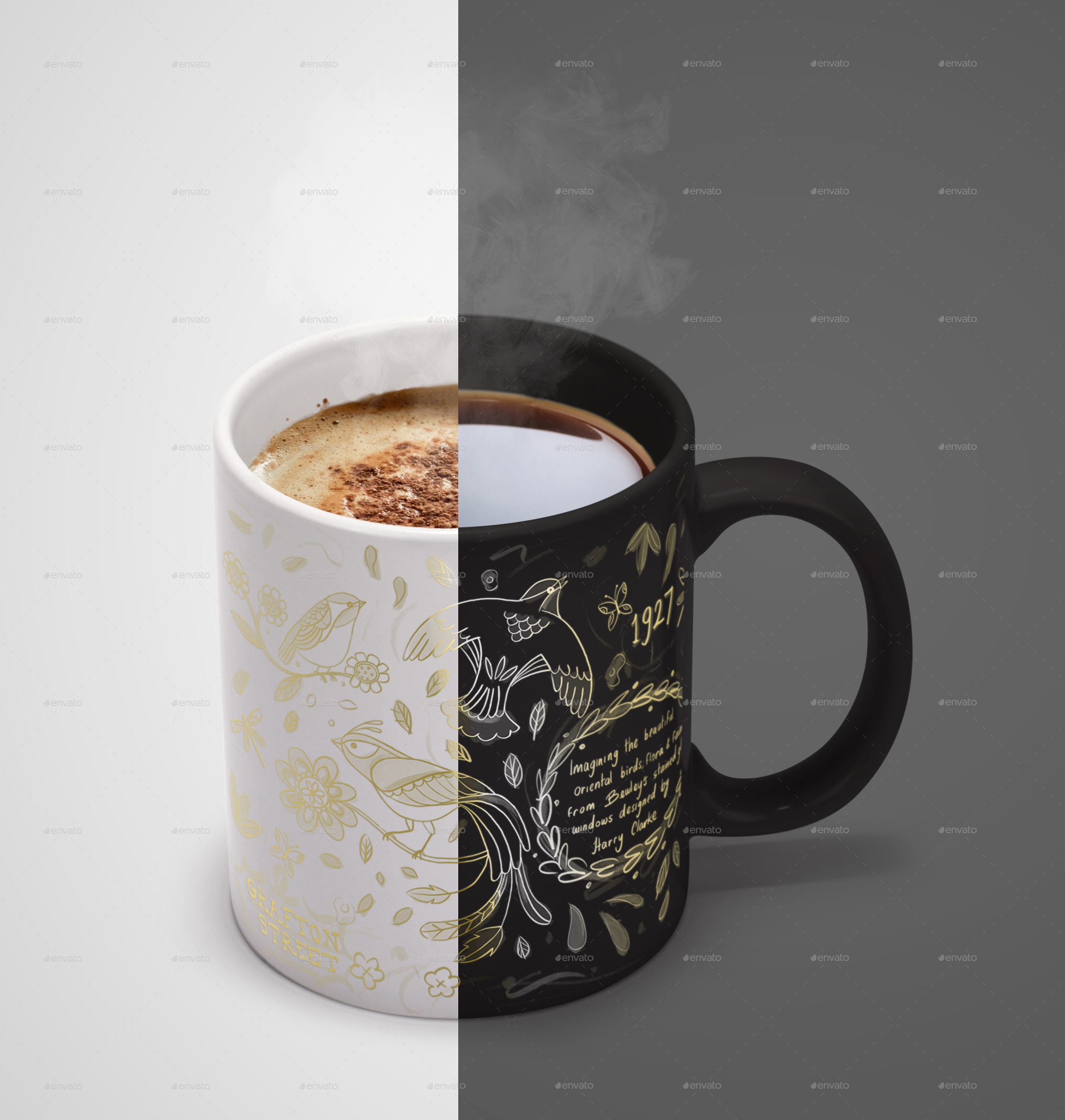 Download
---
Mug Animated Mockup
3D rendered rotating mug turned into a looped editable layered design mock up for Adobe Photoshop, to ensure that your mug design impress anyone. Use this mockup in your video presentations, on your website, on social networks or on the online portfolio sites.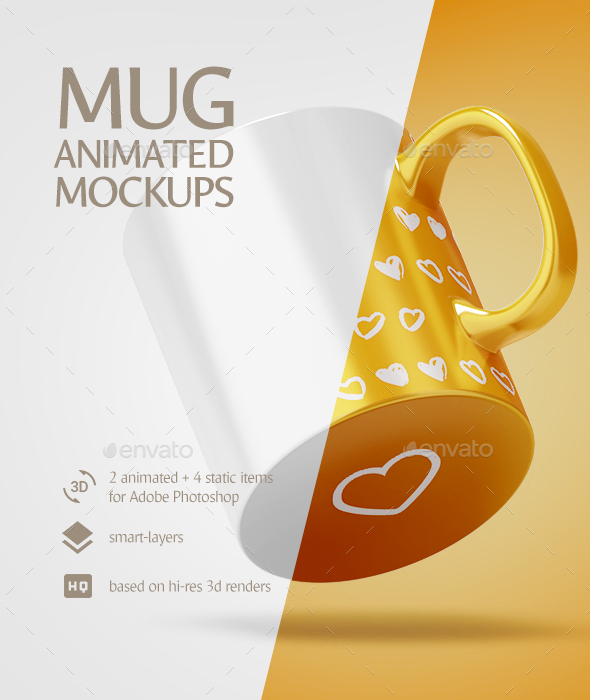 Download
---
Mug Mock-up
Mug Mock-Up Set includes 8 PSD Files / 8 realistic perspectives / Fully Layered 2500×2500 resolution (8,3×8,3 inches 300dpi HiQ print) Usage is very simple. Open the psd file, you will find a group of layers (duly named). Layers for editing are located on top, named properly and marking red color.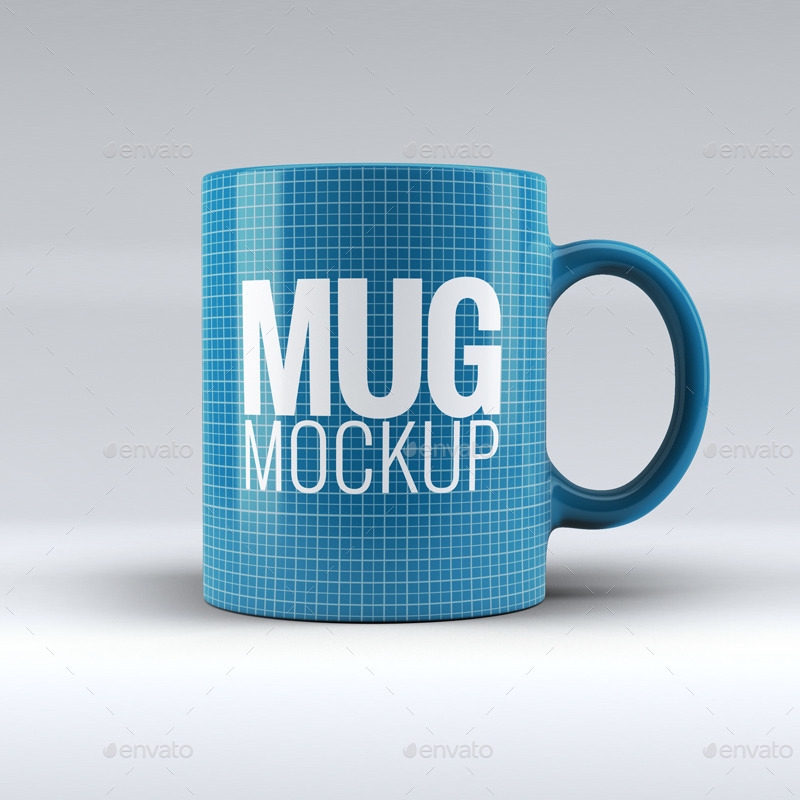 Download
---
Thanks so much for your attention. Have a nice day!
(6 votes, average: 4 out of 5)