Even despite today's massive popularity of online advertising, printed flyers remain a tried-and-trusted means of promotion. Whether you'd like to announce a noisy party or wish to attract new customers to your shop, spreading the eye-catching flyers is your sure way to reach success. A fast search on the web will supply you with a great number of free customizable templates to use for your commercial or personal needs. Although PSD format holds the leading position, it might not be the right option for those who lack skills, resources or desire to work with Adobe Photoshop. If it's your case – don't worry! Free samples in Google Documents might become your magic wand. All you need to do is pick an apt file, do some easy GoogleDoc editing, and print as many copies as you need.
On this page you will find 30 unique and quality templates that will help you to create cool flyers without extra hassle. Joyful parties, huge sports events and festivals are just a few options included into our compilation. So don't waste your time, and scroll the whole list to pick your perfect match!
---
1. Candy Shop
Use this nifty Candy Shop template to stir excitement of every sweet tooth around! Colorful button-shaped candies will put smiles on your customers' faces. Save this file for free, and change the colors and text with ease in no time.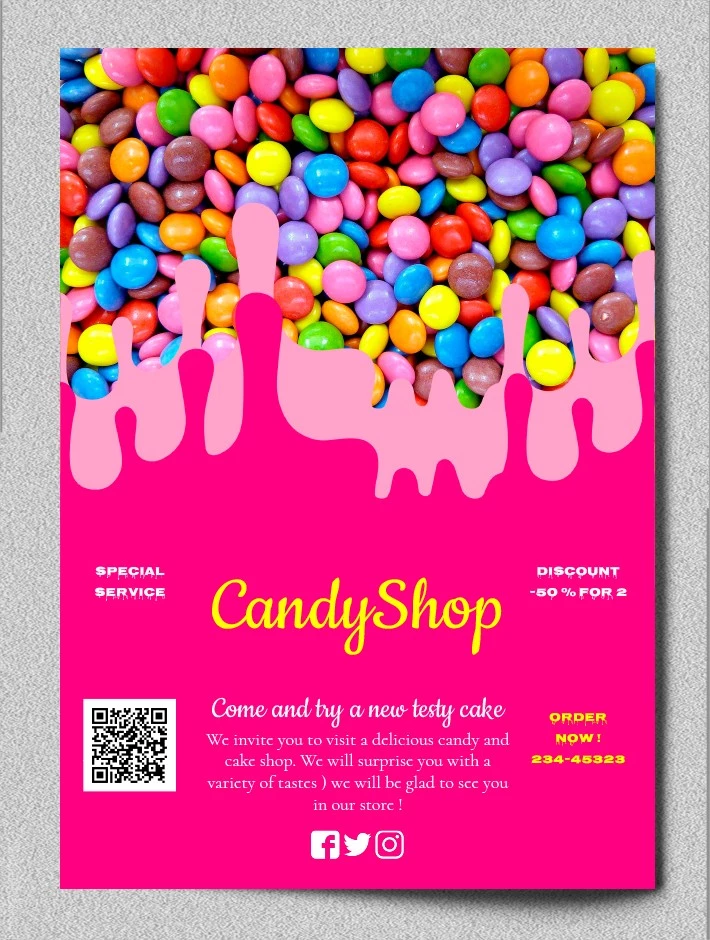 Download
---
2. World Tourism Day 
World Tourism Day is a great occasion to announce your special offers to potential clients. Well-thought outlay of this professional template allows you to match an appealing photo with a short yet informative text. You can easily replace the image and edit the writing, to promote any locations and trip offers.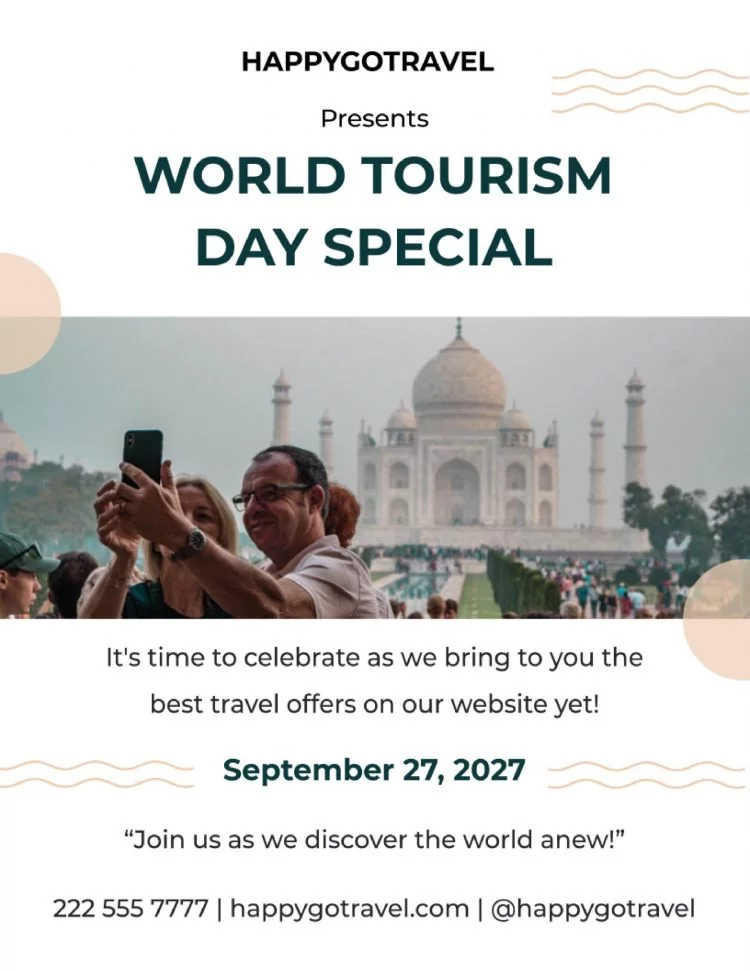 Visit the website
---
3. Motorcycle Festival
Promote a massive Motorcycle Festival with style using this impressive flyer template! Its cool atmospheric photo and bold fonts will leave no guest indifferent. Host a stunning event, and enjoy it together with your visitors.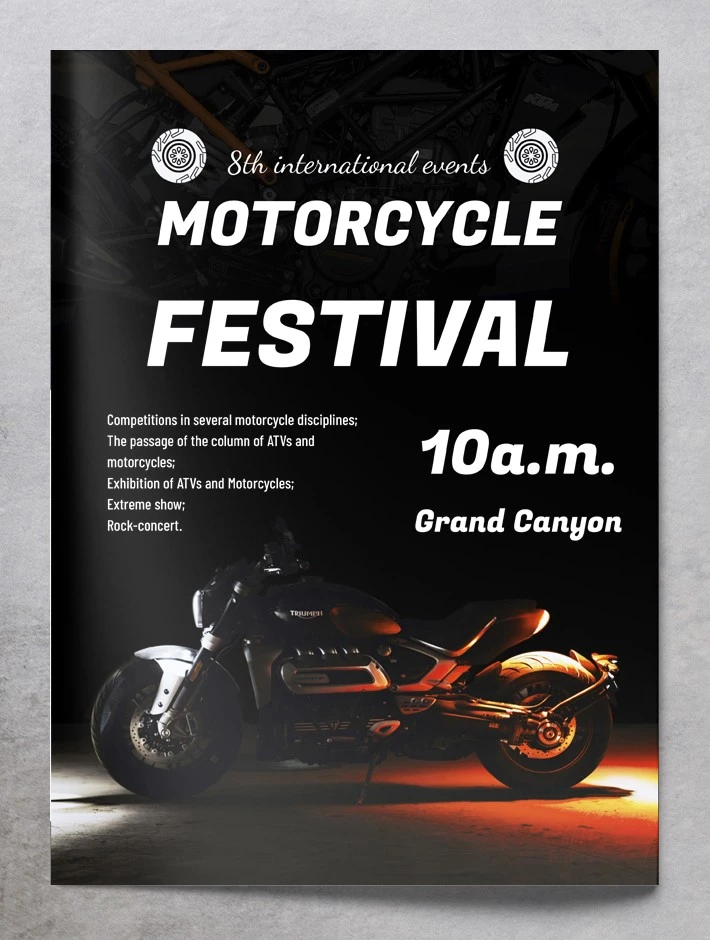 Download
---
4. Restaurant 
Prove that vegan dishes are not only healthy, but delicious and beautiful as well! Use this tasteful Vegan Restaurant flyer to attract more visitors. Fresh green colors and tasty food photos will please anyone's eyes. Well-balanced outlay of the file gives you plenty of space to write prices and names of your treats.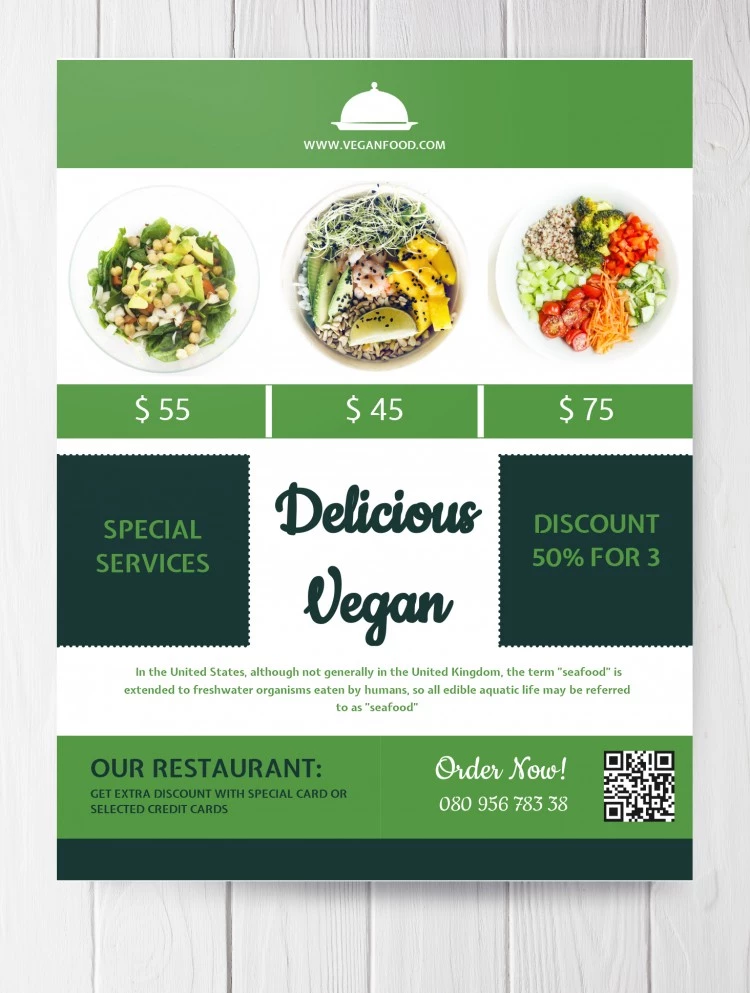 Download
---
5. Simple Freelance 
Professional promotion of your freelance services guarantees success. Modern look, calm colors, and an interesting photo of this Digital Marketing flyer template will impress your future customers. You can change the text and other elements of the file within a few minutes in Google Docs.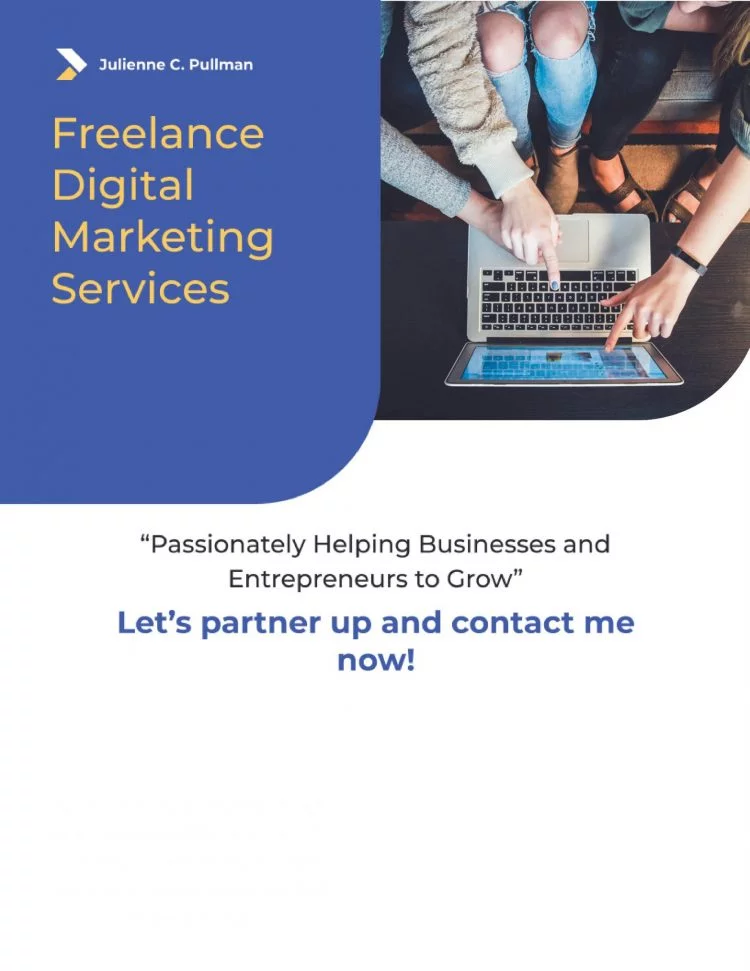 Visit the website
---
6. Soccer
Announce a cool sports tournament with this free template. Placing the football in the center is a smart trick that will instantly draw attention of every viewer. Replace the image and change writing without extra effort to make your flyers catchy.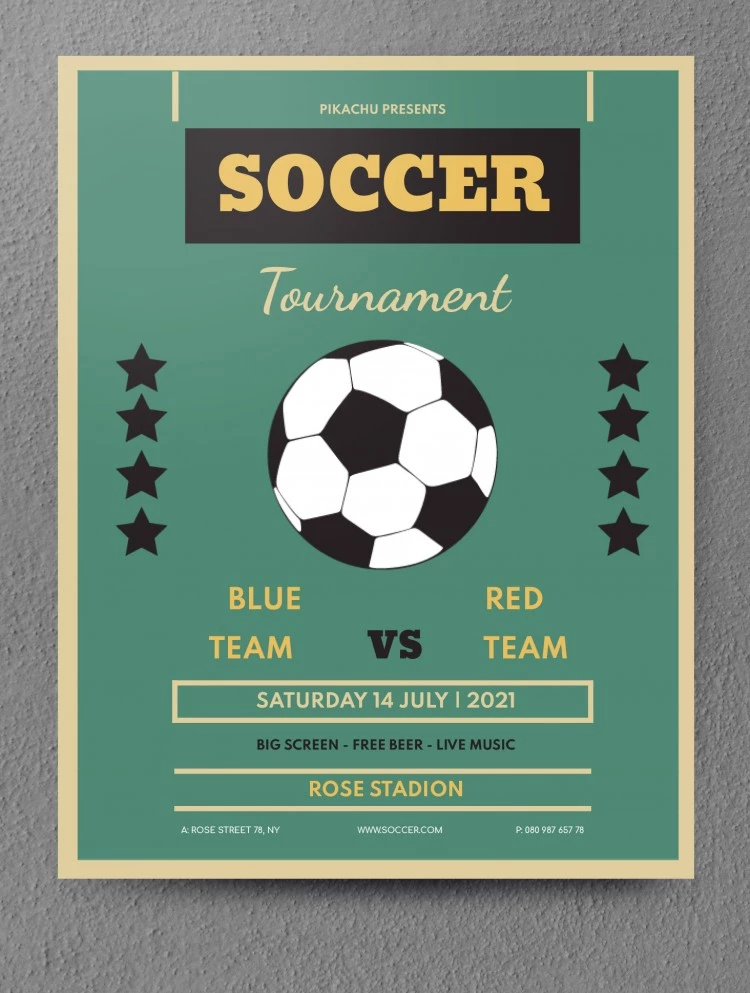 Download
---
7. Corporate 
If you would like to make a positive impression on your potential customers and colleagues, a smart looking flyer is exactly what you need. Minimalistic style and red color accents of this Google Doc sample will help you to look professional and highlight the important information.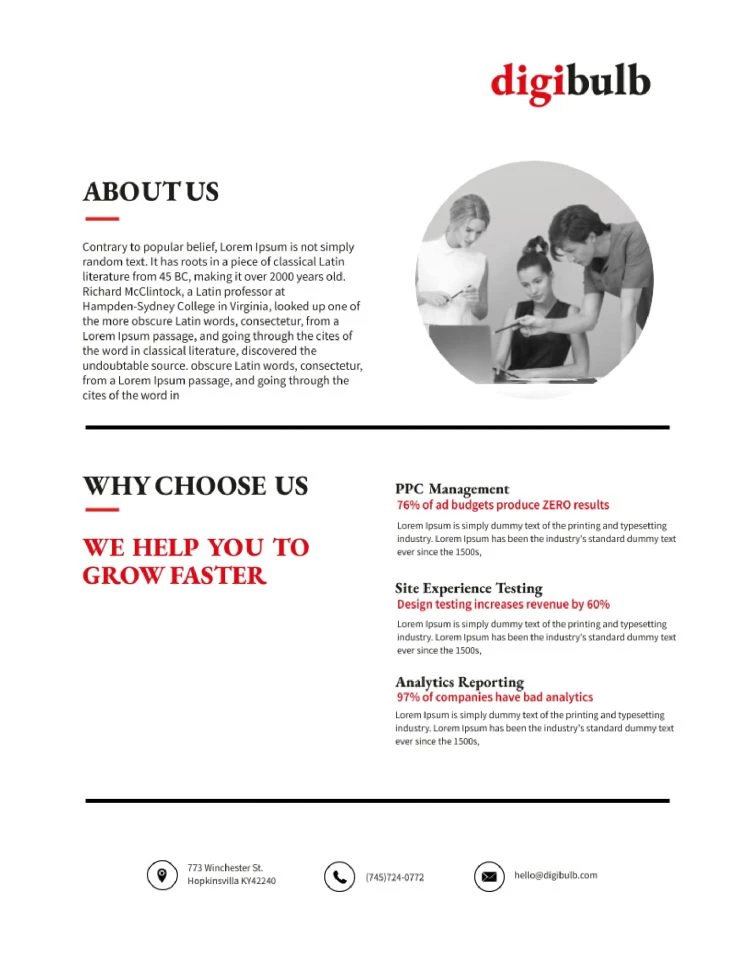 Visit the website
---
8. Summer
Having fun at a big party is the best way to celebrate summer! Whether you're hosting a cool event at a nightclub or would like to gather friends at your place, this bright template will come in handy. Change colors, text, and add an image in Google Docs, to print creative flyers.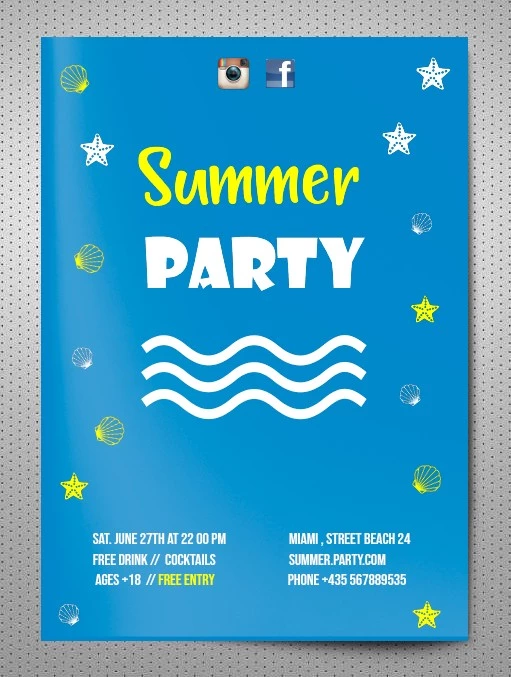 Download
---
9. Car Rent
We guarantee that a fabulous red sports car on this free flyer will help to bring in new clients. Open the file in Google Documents to add your logo and contact details in the matter of minutes. Stylish flyers are a fast and sure way to spread information about your services.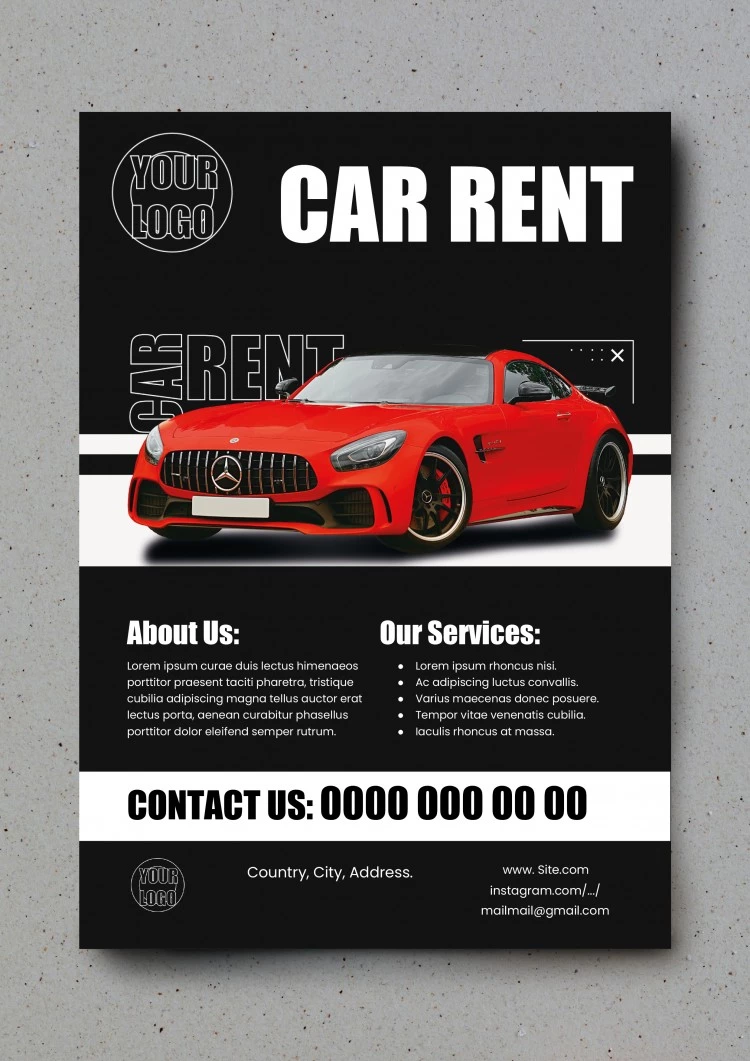 Download
---
10. Hotel Promotion
Use this designer template to promote your amazing hotel. Download this file for free, to add your photos and a catchy description in Google Docs. Your guests won't resist spending a top class vacation at your place.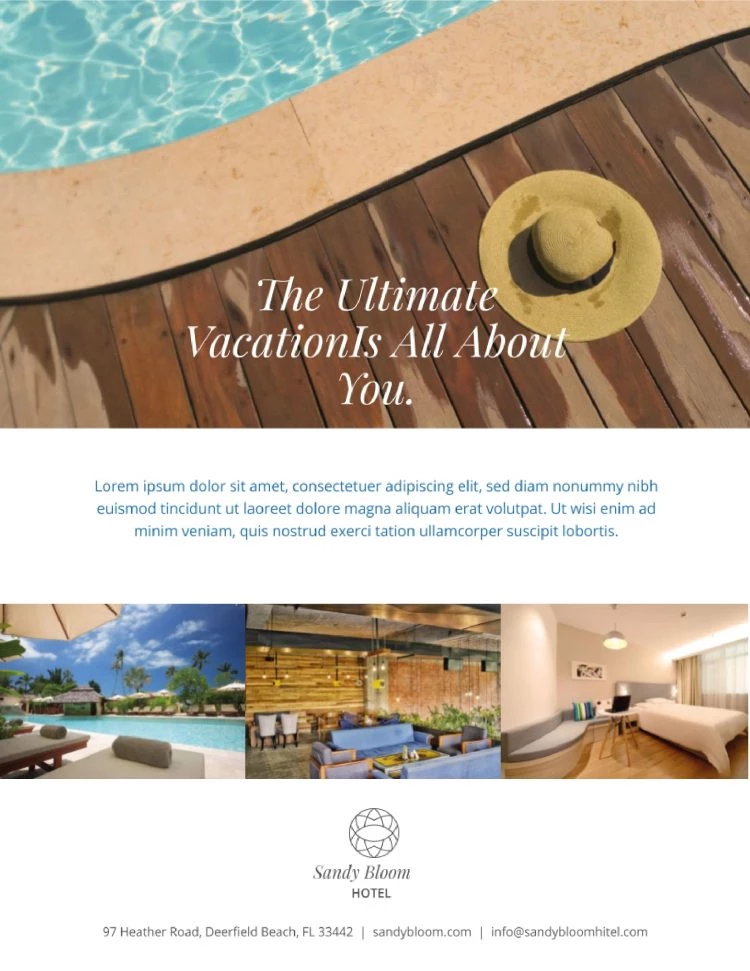 Visit the website
---
11. Dj
Announce the performance of a famous DJ at your club with this cool flyer. It won't take you more than a couple of minutes to change the images, and write the necessary details. Everyone will rush to your club as soon as they see these fabulous flyers in their hands.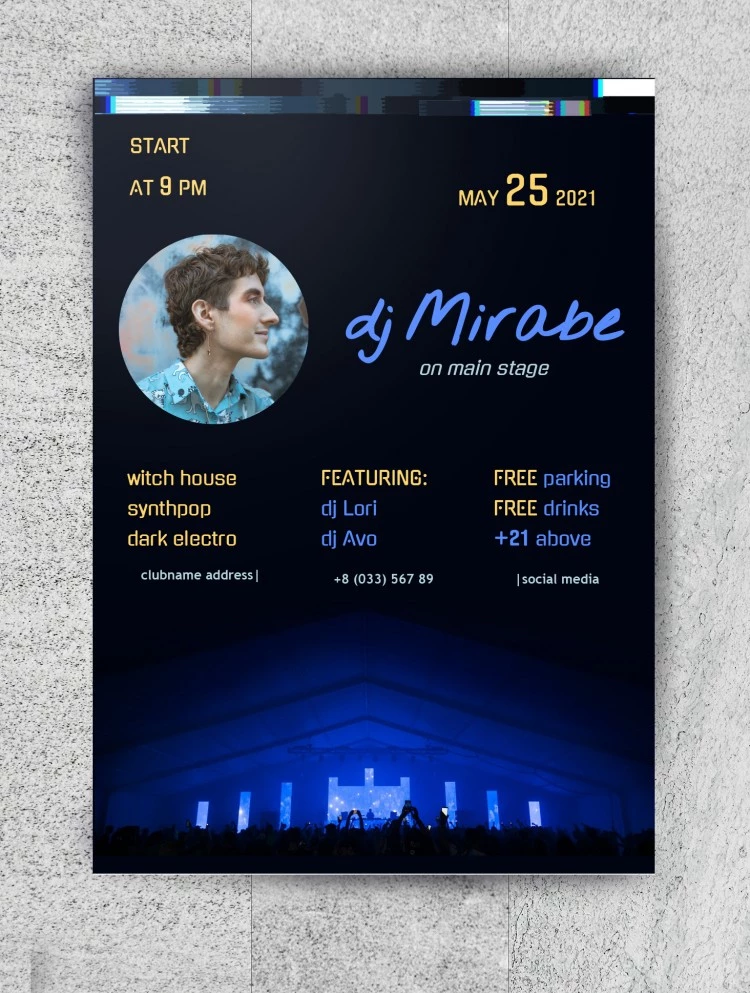 Download
---
12. Corporate
Use this classy template to interest potential customers. Well-thought outlay allows you to place important information in a smart and catchy way. Save the free file, to replace the photo and change the palette in Google Documents.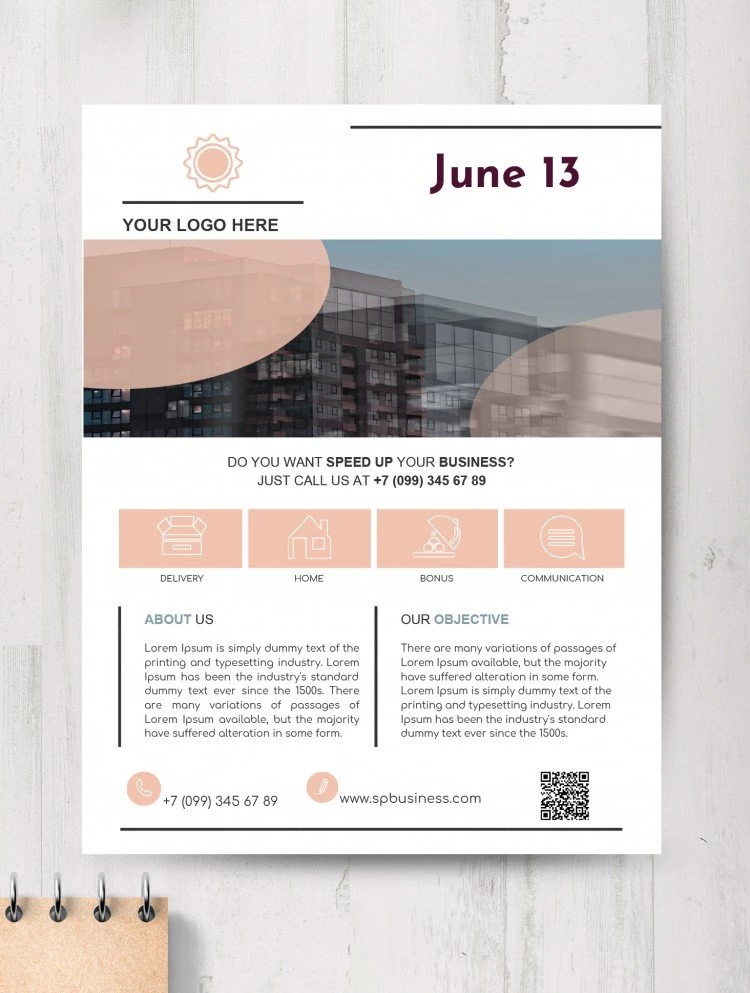 Download
---
13. Birthday
Invite everyone to a big birthday celebration, full of fun and happy smiles! Use this charming template, to print colorful flyers and amaze your friends. Although the pink background looks appealing, you can switch it, and change the text with ease in Google Docs.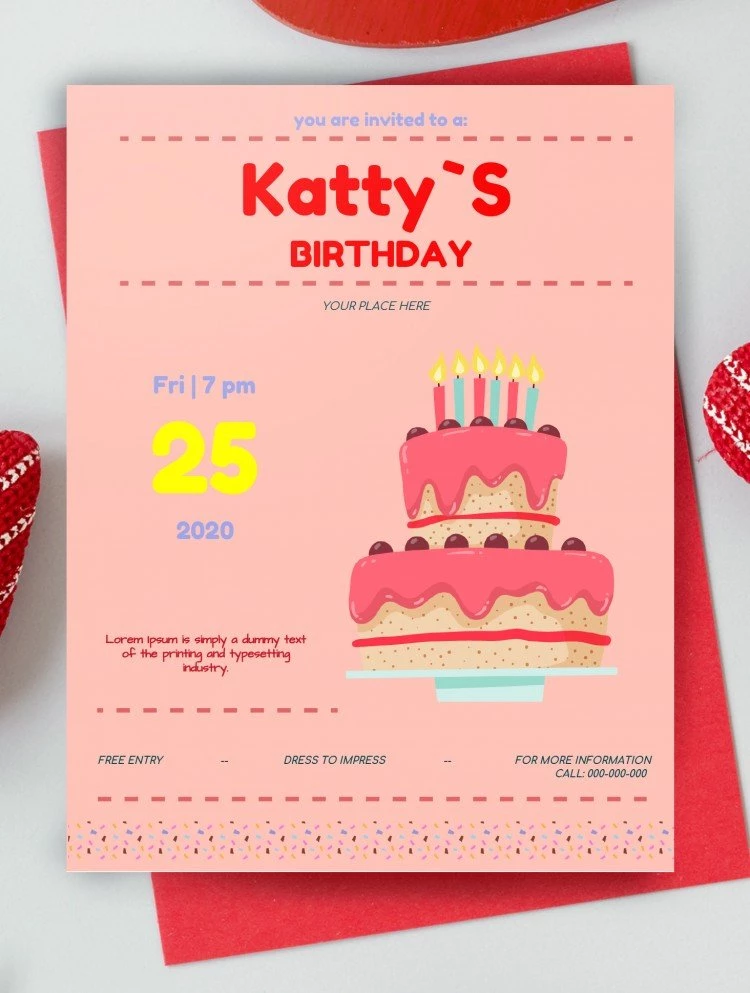 Download
---
14. Football
Stir excitement among all sport fans with these superb flyers. You can edit the writing and place another photo without much effort in Google Documents. Spread the word, and arrange a big game that everyone is looking forward to!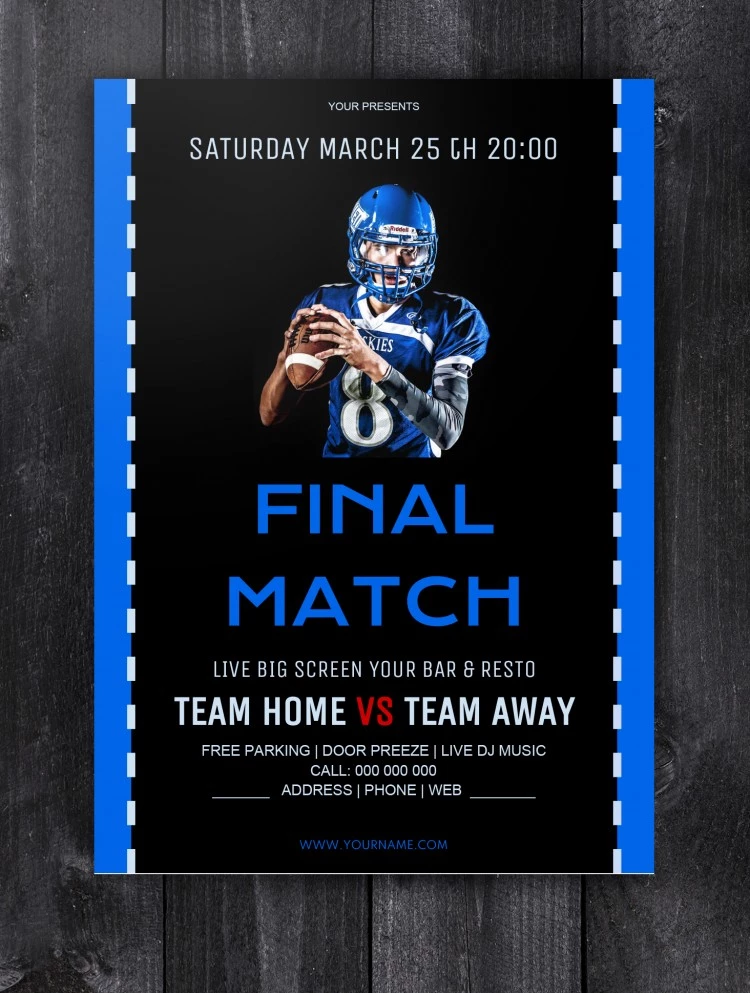 Download
---
15. Carnival Masquerade Party
A carnival party is an exciting and important event that no one is gonna forget. Spread these cool flyers, and gather everyone for a fabulous night. Save the template free of charge, and edit its look and writing in no time.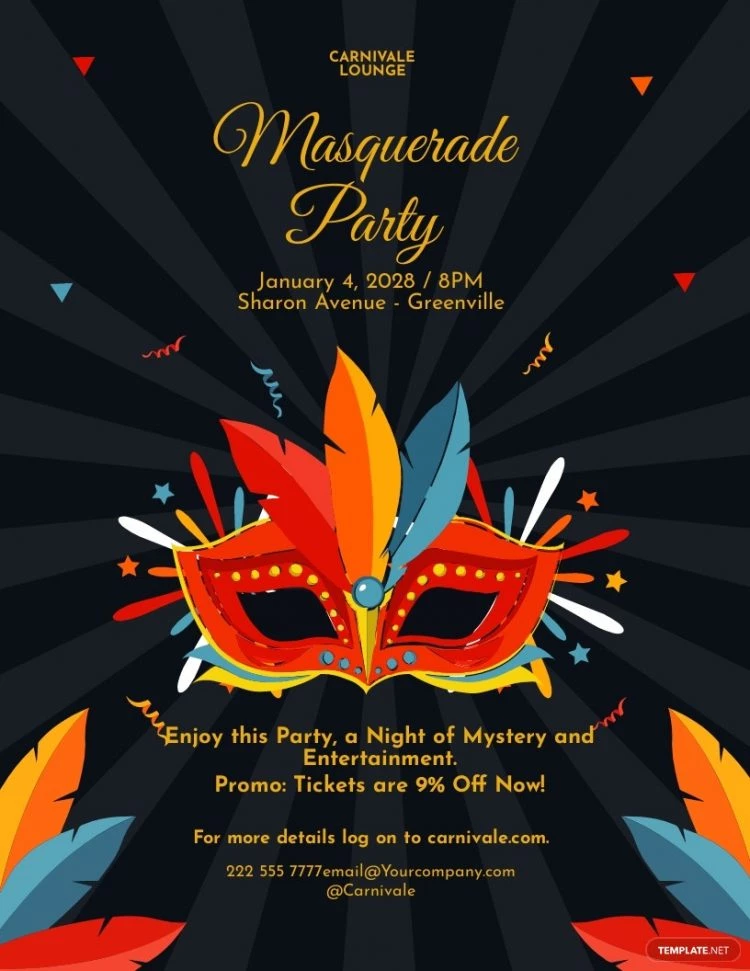 Visit the website
---
16. Halloween
Use this fabulous free template to promote an awfully cool Halloween party. An image of a bright pumpkin looks awesome against the dark brown background.  It won't take you long to customize the text, and any other details of the flyer before you print it.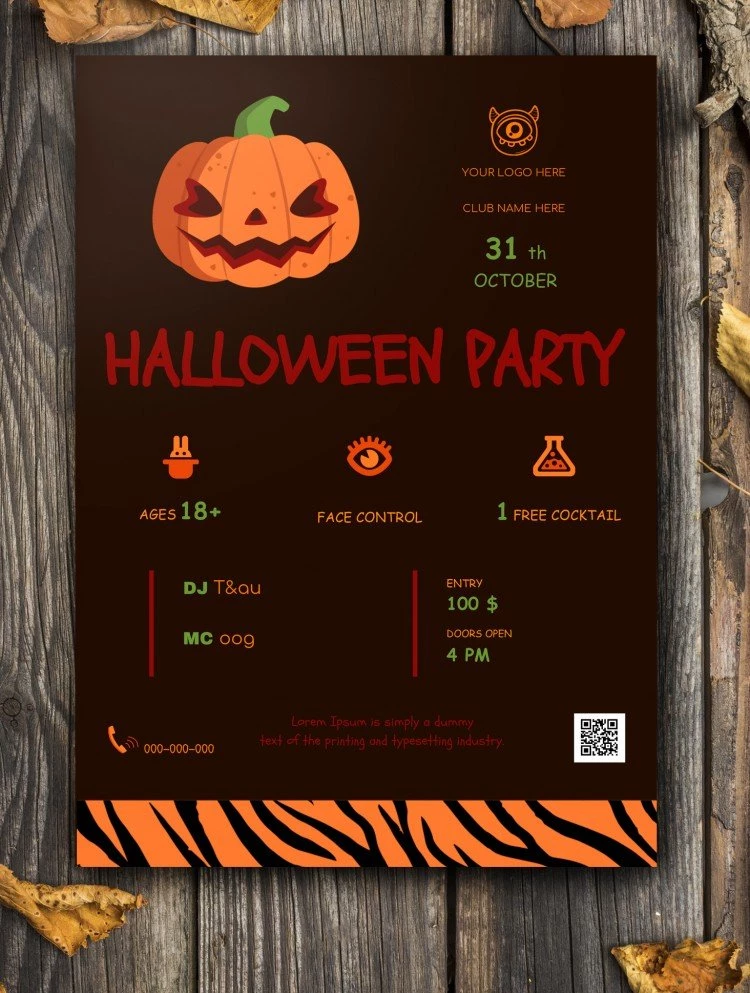 Download
---
17. Church
Use this simple yet impressive flyer template to announce an important church conference. Download the sample free of charge, and replace the photo within a few minutes in Google Docs. Don't forget to edit the writing before you print the flyers.
Download
---
18. Fashion
This stunning flyer is perfect for promotion of a big meeting or other fashion event. Its glamorous look and fancy fonts will instantly spark interest in your future visitors. Feel free to save the template, and change its palette, the image and text within minutes.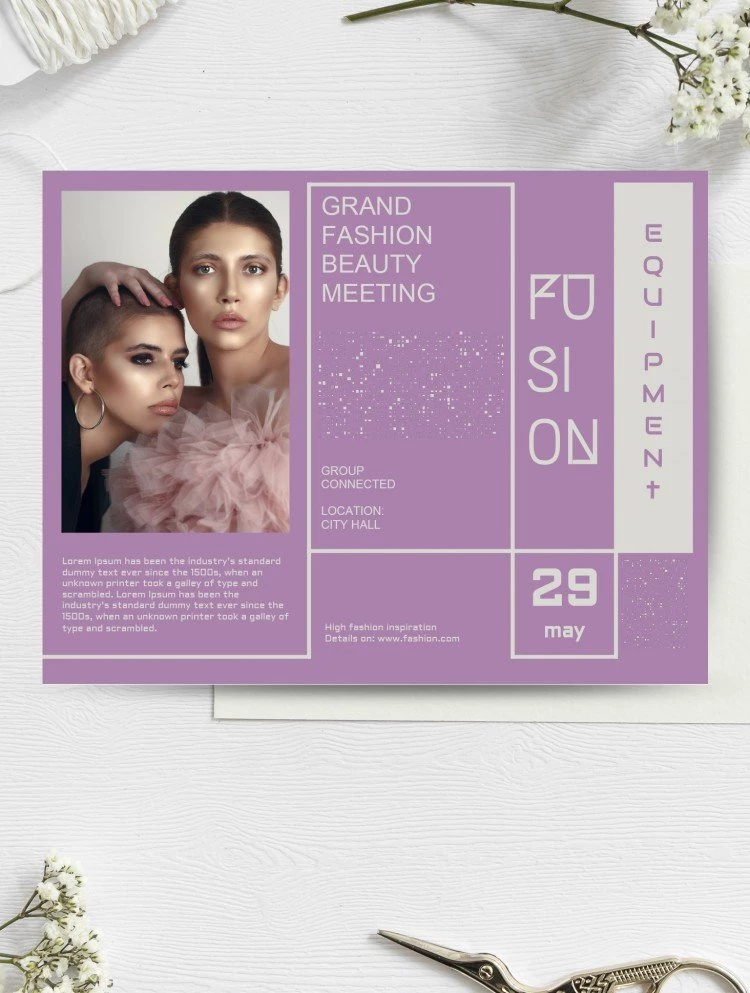 Download
---
19. Personal Trainer
Promote your awesome gym or top class services of a personal coach with this modern looking flyer sample. Vivid orange color accents look great combined with the B&W photos. You can add your own images, and all necessary details while editing this file in Google Docs.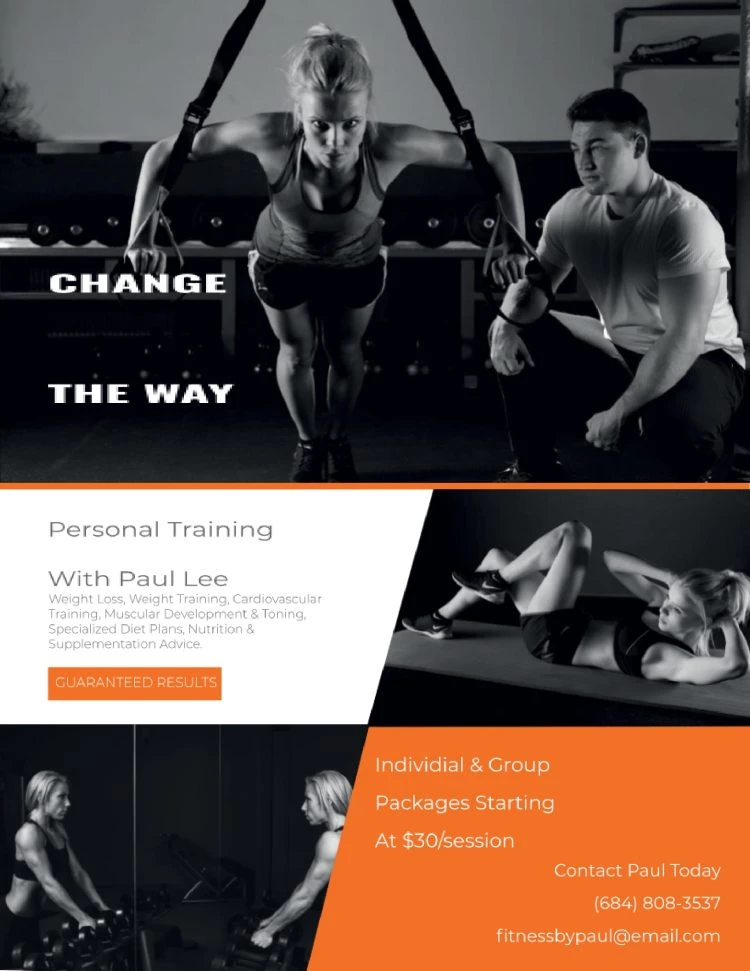 Visit the website
---
20. Wine Fest
Is there anyone who wouldn't like to show up at a fabulous Wine & Cheese festival? Draw maximum attention to your amazing event with these editable flyers. We think that the rich color palette and an image of a wine glass are perfect for the occasion.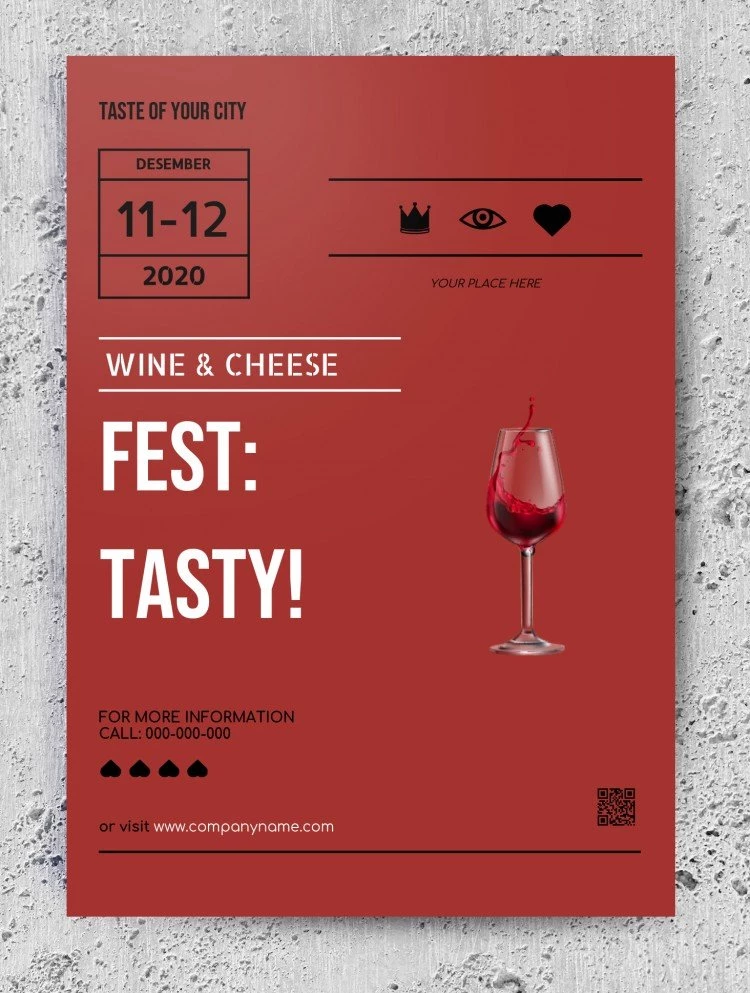 Download
---
21. Nature
Today protecting nature should become the top priority of everyone. Announce an important event where all attendants will be able to talk and act, in order to save the natural resources. Save this free customizable template, and print awesome flyers.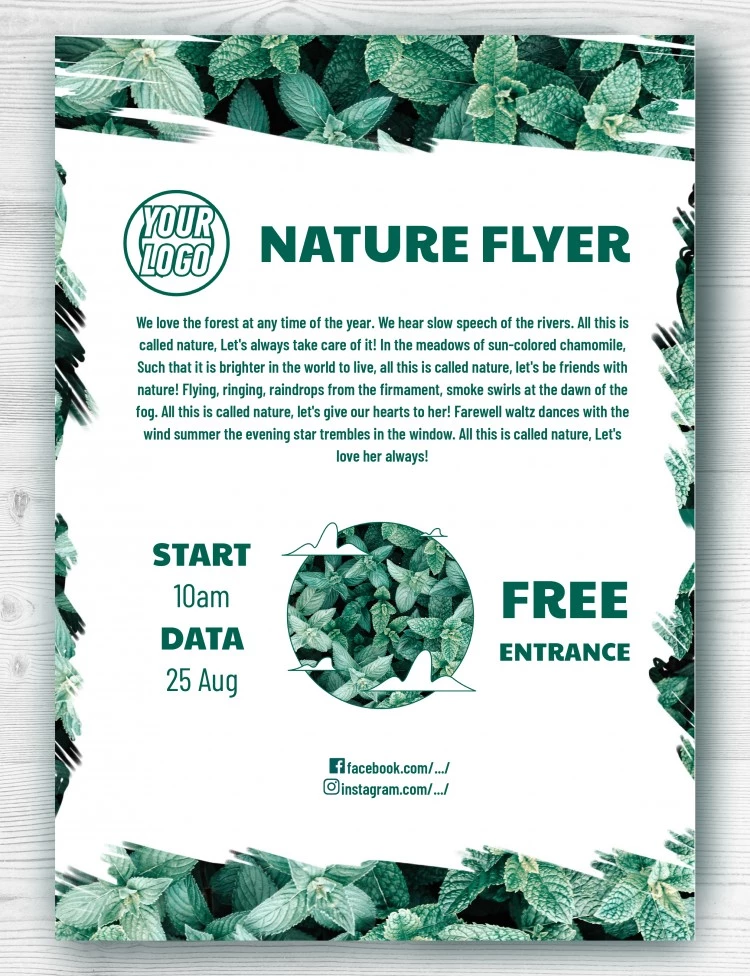 Download
---
22. Marketing Agency
We believe that a flyer promoting your marketing agency should be both professional and stylish. Save this free adjustable file to amaze your potential clients. Its minimalistic yet smart outlay gives you enough space for placing not only all important info, but an eye-catching photo as well.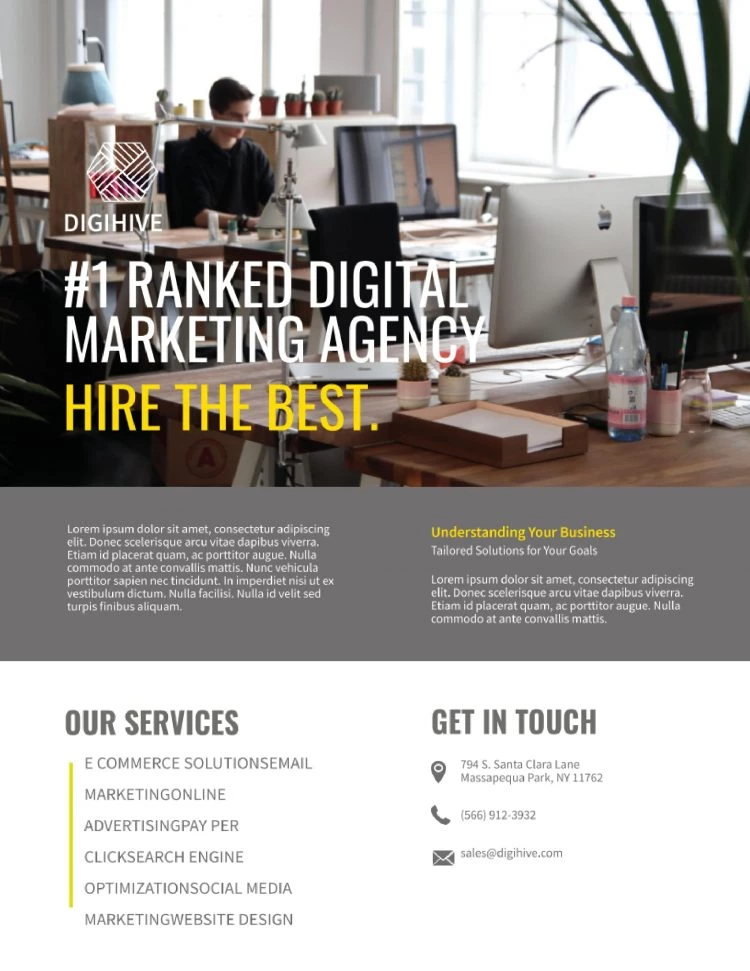 Visit the website
---
23. Summer Party
Bright palette and playful design of this free flyer is an amazing choice for announcing your summer party. Open it in GoogleDocs to customize details up to your liking, and have much fun at your hot seasonal event.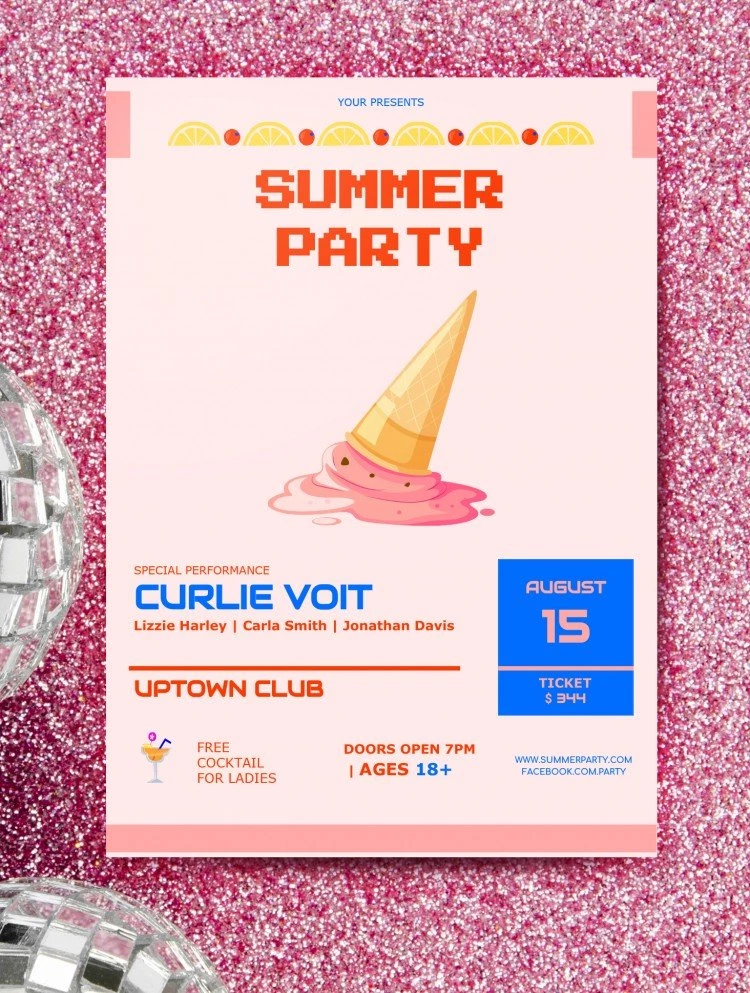 Download
---
24. Business Courses
If you are in search of the right template for advertising your business courses – look no further! Simple yet modern look of this Google Doc flyer will impress anyone who's considering your services. Replace the photo and add your contact info in the matter of minutes, before you print the stylish flyers out.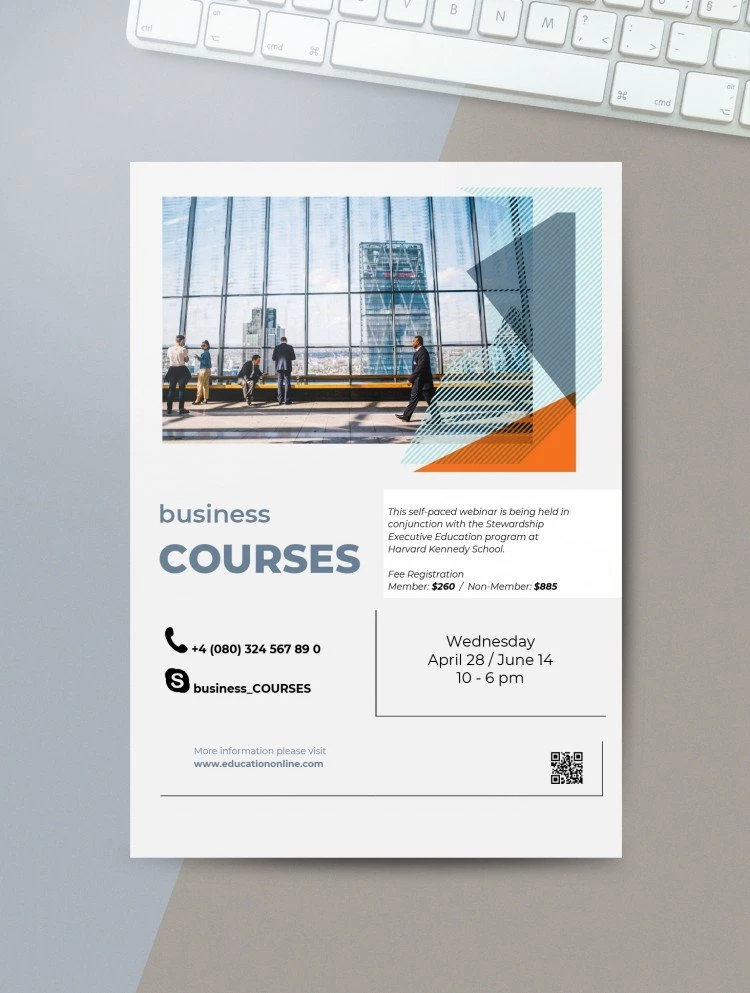 Download
---
25. Mother's Day
Fresh look and sweet design of this flyer template is perfect for announcing a celebration of Mother's Day. Download the file for free in just one click, edit the details, and spread the flyers that will attract plenty of visitors to your happy fest.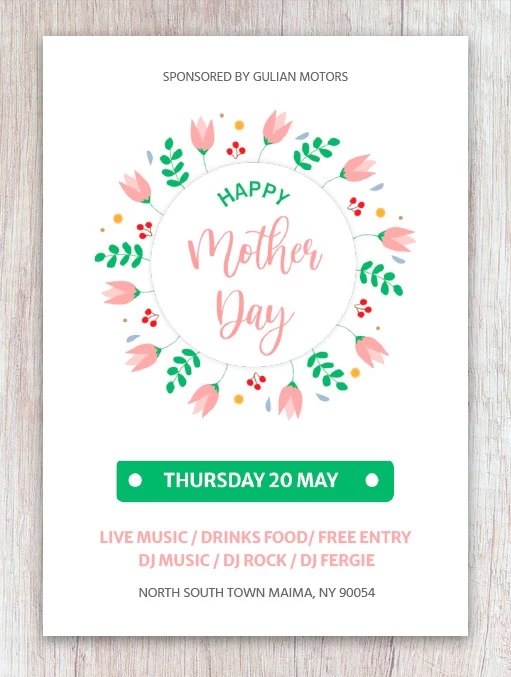 Visit the website
---
26. National Sports Day
Hosting a big tournament is the best way to celebrate the National Sports Day! Promote healthy lifestyle and gather a crowd of viewers and participants with these cool vivid flyers. Save the file for free, and use Google Docs to adjust it to your needs.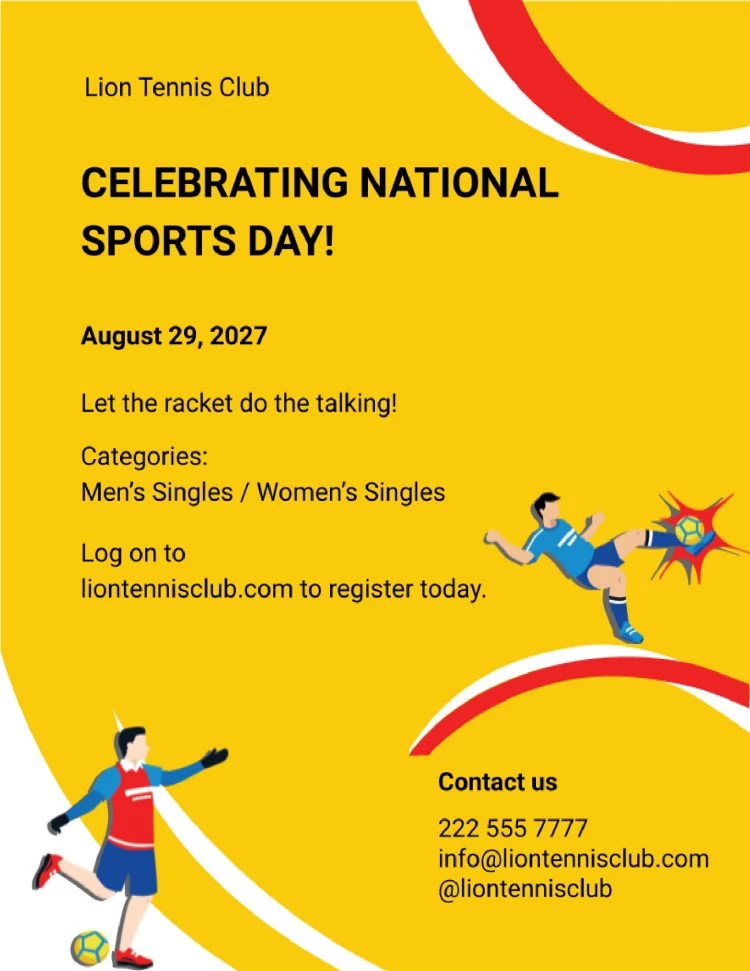 Visit the website
---
27. Cinco de Mayo
Such a fun and beloved fest as Cinco de Mayo deserves a fabulous promotion. Unique design and bright colors of this free template will speak out to your guests. Customize it in Google Documents, and prepare amazing flyers within minutes.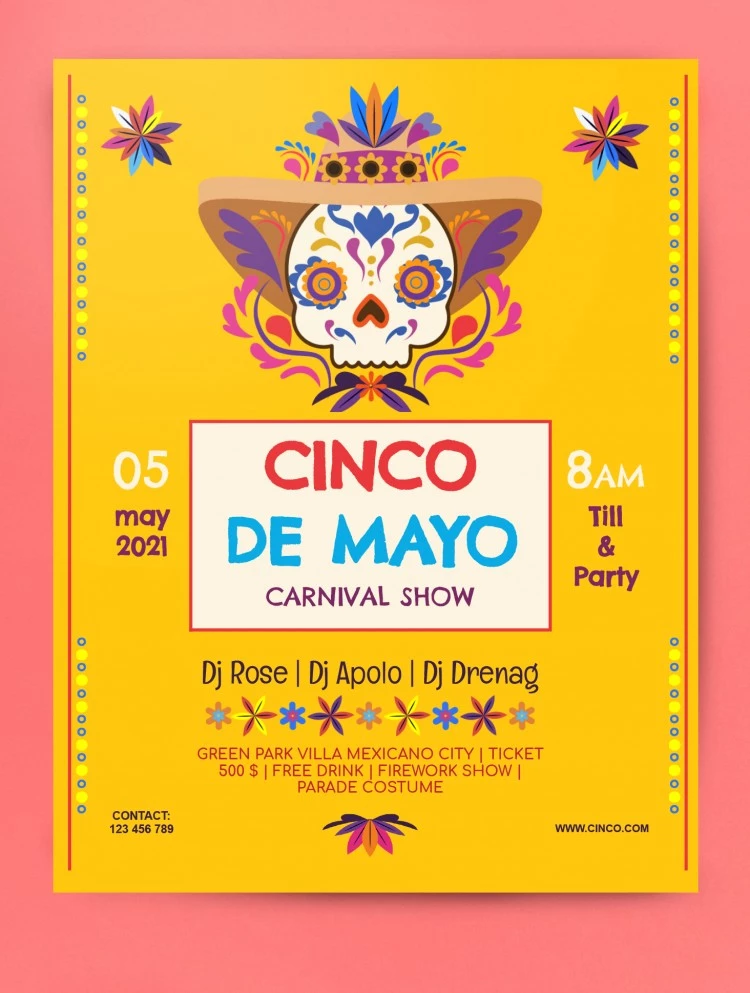 Download
---
28. Online Courses
Today's life pumps up the popularity of online courses. Succeed at promoting your services with this impressive sample. You can add a new photo and all important information easily in Google Docs. We promise that the flyers will interest many customers.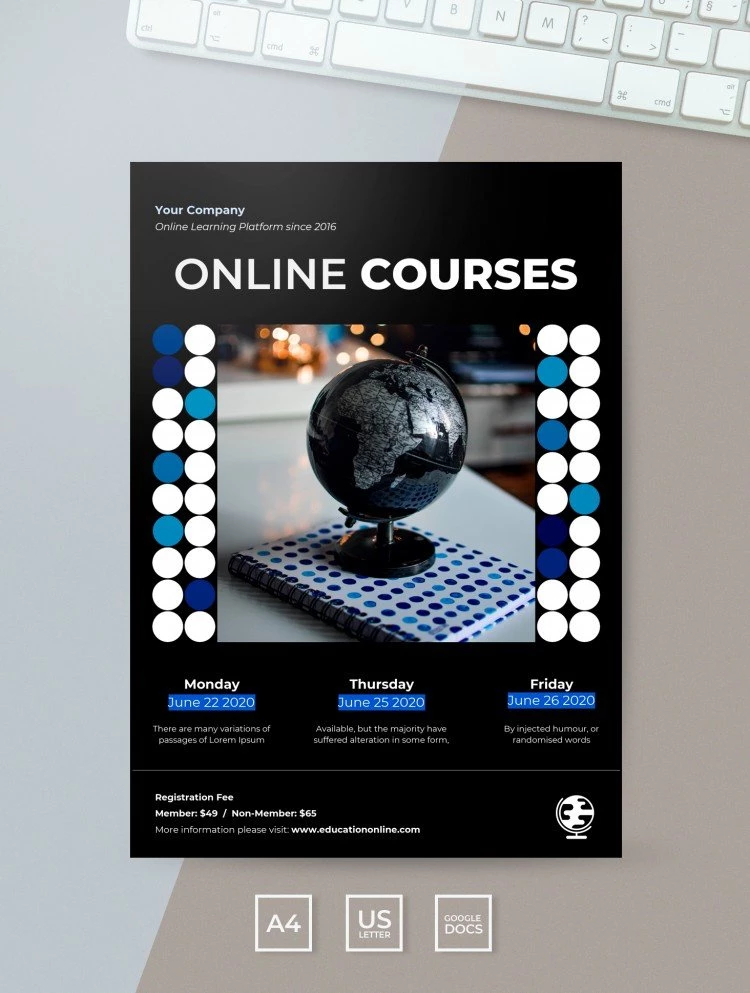 Download
---
29. World Heart Day
It is incredibly important to speak about heart diseases and methods of preventing them. Draw attention to the existing health problems on World Heart Day. Announce your special event with the help of these free customizable flyers.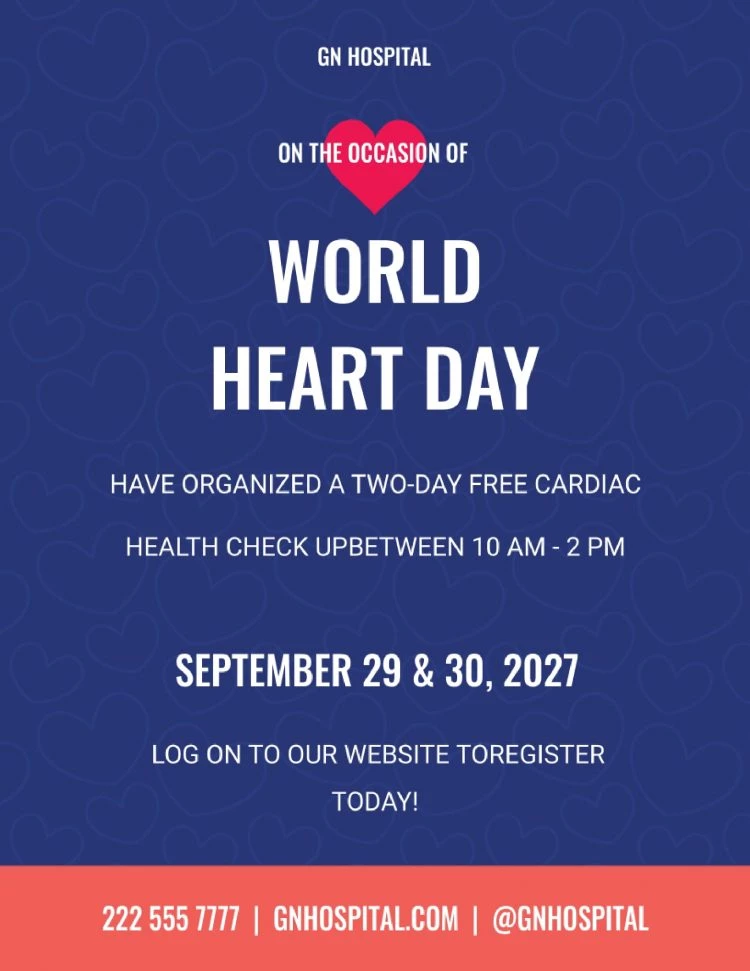 Visit the website
---
30. Club
Organize a superb Red & Black event that your guests will love. Use this one-of-a-kind template, to print stunning flyers. Its rich palette and unique design will impress everyone. Download the file now for free, and edit it the way you wish in Google Docs.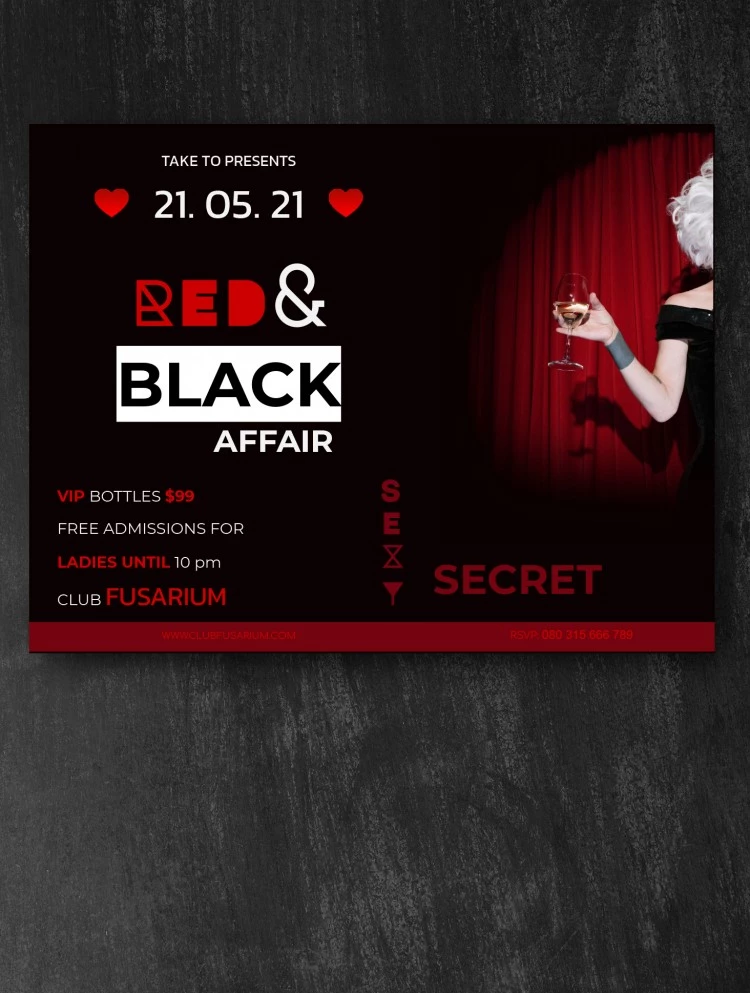 Download
---
Did you find the right template on this list? We hope that you did! Go for some fast customization in Google Documents, and enjoy the results the awesome flyers bring you.