Nowadays, it is much easier to get a high-quality Photoshop template for free. There are dozens of credible sources that provide users with free templates of professional design. However, not every website deserves your attention. In this article, we will share the 10 best websites with Adobe Photoshop freebies. The usage of these websites is comfortable and convenient so you will not have any issues.
If you want to share your experience in using the following services, please comment below. Without further ado, let's get started.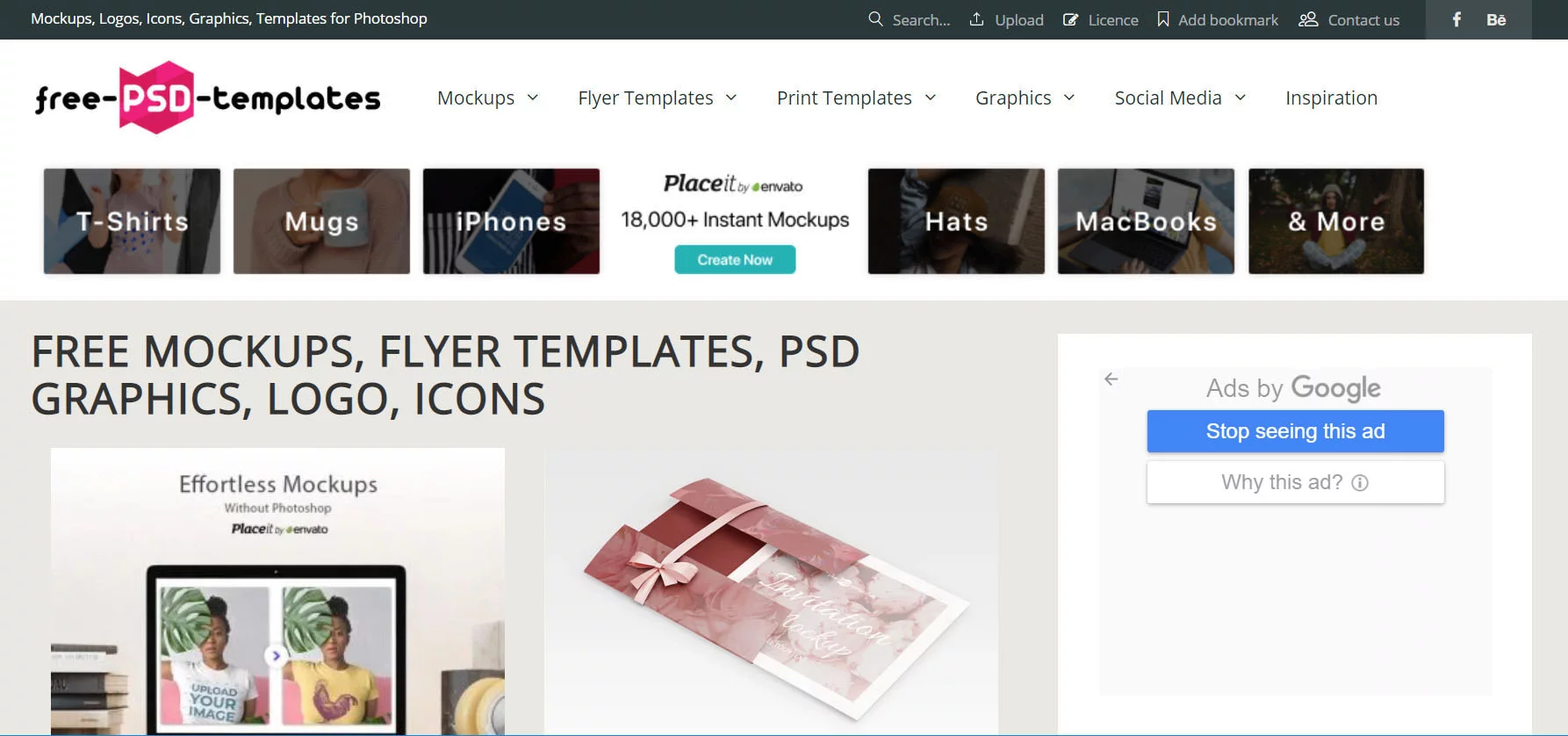 Free-psd-templates.com is a website that specializes not only in Photoshop templates but also in free mockups, PSD graphics, logo, and icons. In our opinion, this service is not as convenient as the previous one because it contains many more elements. Therefore, you will likely need a few minutes to figure out how everything works.
The advantage of this website is that it has a lot of different sets of thematic templates. Thus, you can find quite extraordinary types of templates such as vintage Instagram posts templates or karaoke party flyer templates. Of course, everything is free and easy to use.
Another strong suit of this service is the opportunity to find new gorgeous fonts. If you need something more than a typical font style, consider using this service. Overall, free-psd-templates.com is worth your attention.
---

The next website we would like to light up is elegantflyer.com. It is comprehensible and quite easy to use. Therefore, you do not need any extra help in getting a proper Adobe Photoshop template. The good thing is that you can see different hints on how to edit the template. The website will guide you through the editing process so you can handle that unaided.
As for the templates, ElegantFlyer.com has more than 10000 free PSDs of different types. You can opt for the invitation, flyer, social media, and other templates of professional design. Each template is made by an expert designer, whose name you can easily find out. Also, there is a short description for each template which helps to understand what you can use this PSD for.
Overall, ElegantFlyer.com is quite an attractive website for those who appreciate an understandable structure and a wide range of templates. Everybody will find something to their liking.
---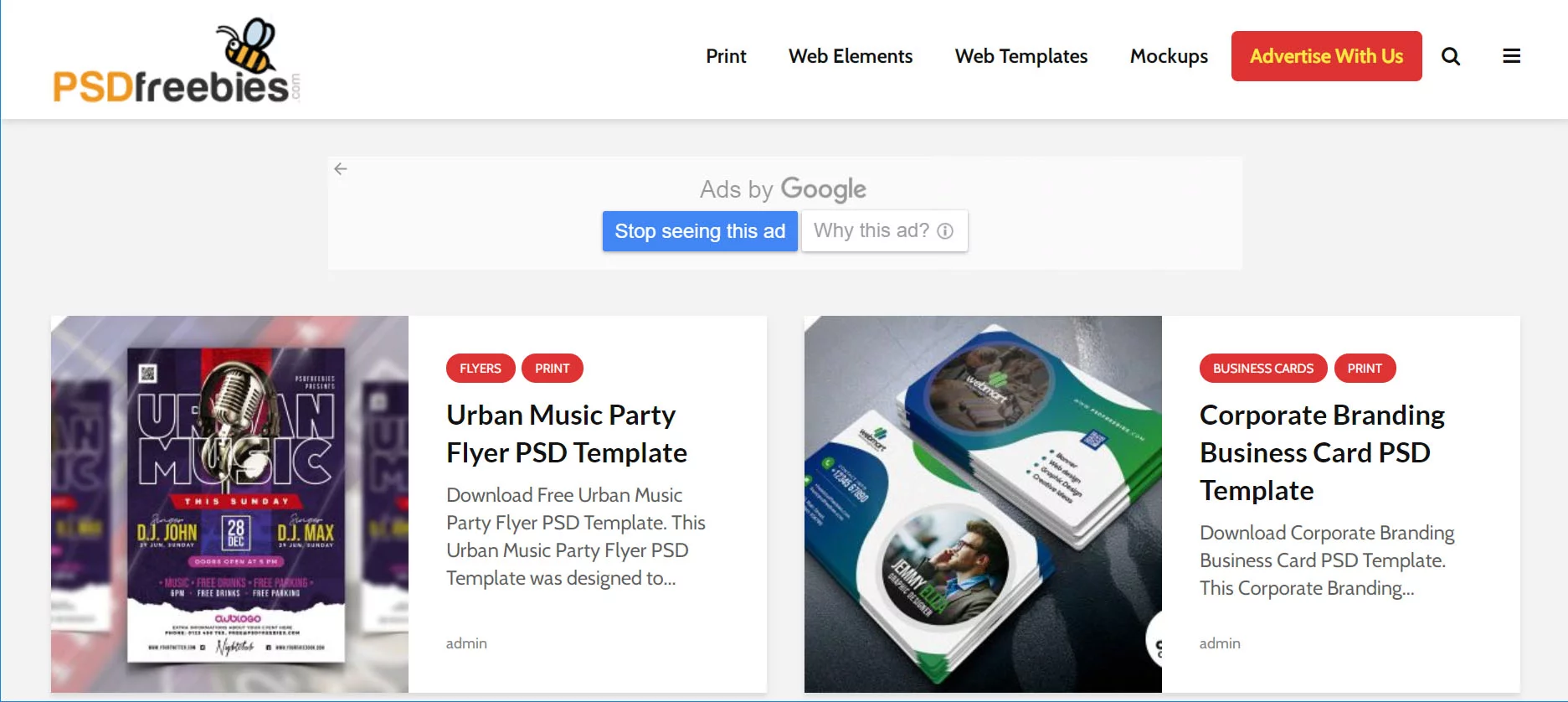 PSDfreebies.com is a simple and comprehensible online source you can use to pick up a suitable Photoshop template. It has a no-frills design and convenient structure so you will not come across any complexities when using that for the first time.
When you enter the website, you see a list of PSD template from different categories: flyers, business cards, food menus. Also, you can use a search feature to find the relevant template for Photoshop. Each template has a nice description below so you make sure if it matches your needs.
Another advantage of PSDfreebies.com is that it has a large number of good-looking templates. If you do not like the first one, there is plenty more to choose from.
---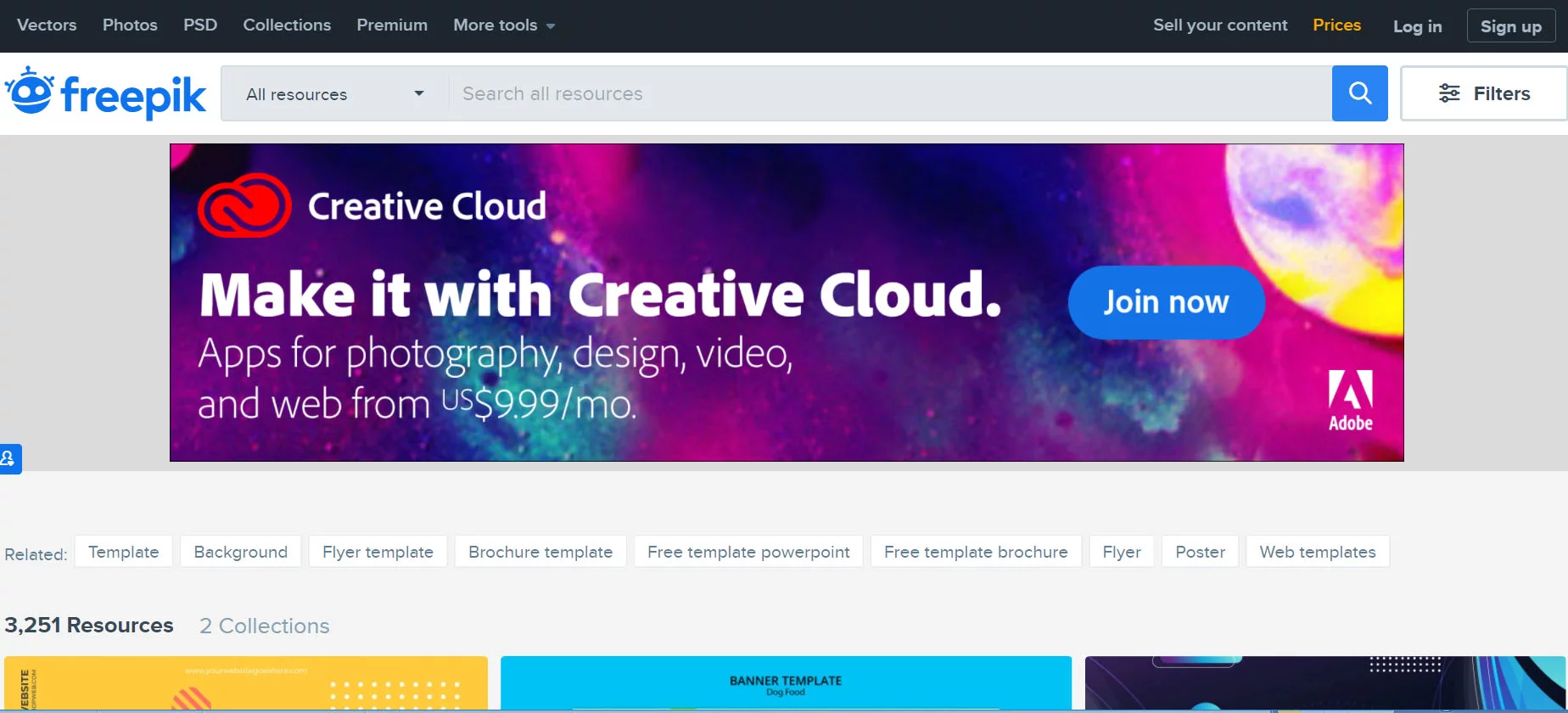 Freepik.com is a nice online resource with free vectors, stock photos, and PSD templates. It is convenient and easy to use due to its comprehensible structure. You can choose a category of files you are looking for or use a search feature. If you are unsure, you can browse through the main page of the website to look through the most popular templates.
As for the Photoshop templates, there are thousands of them. Just write down the main keyword of what you look for. For example, type «flyer» – and mention the categories such as «PSD» and «Free». You will see hundreds of high-quality templates for Photoshop. Freepik.com does have enough templates for any purpose and any taste.
---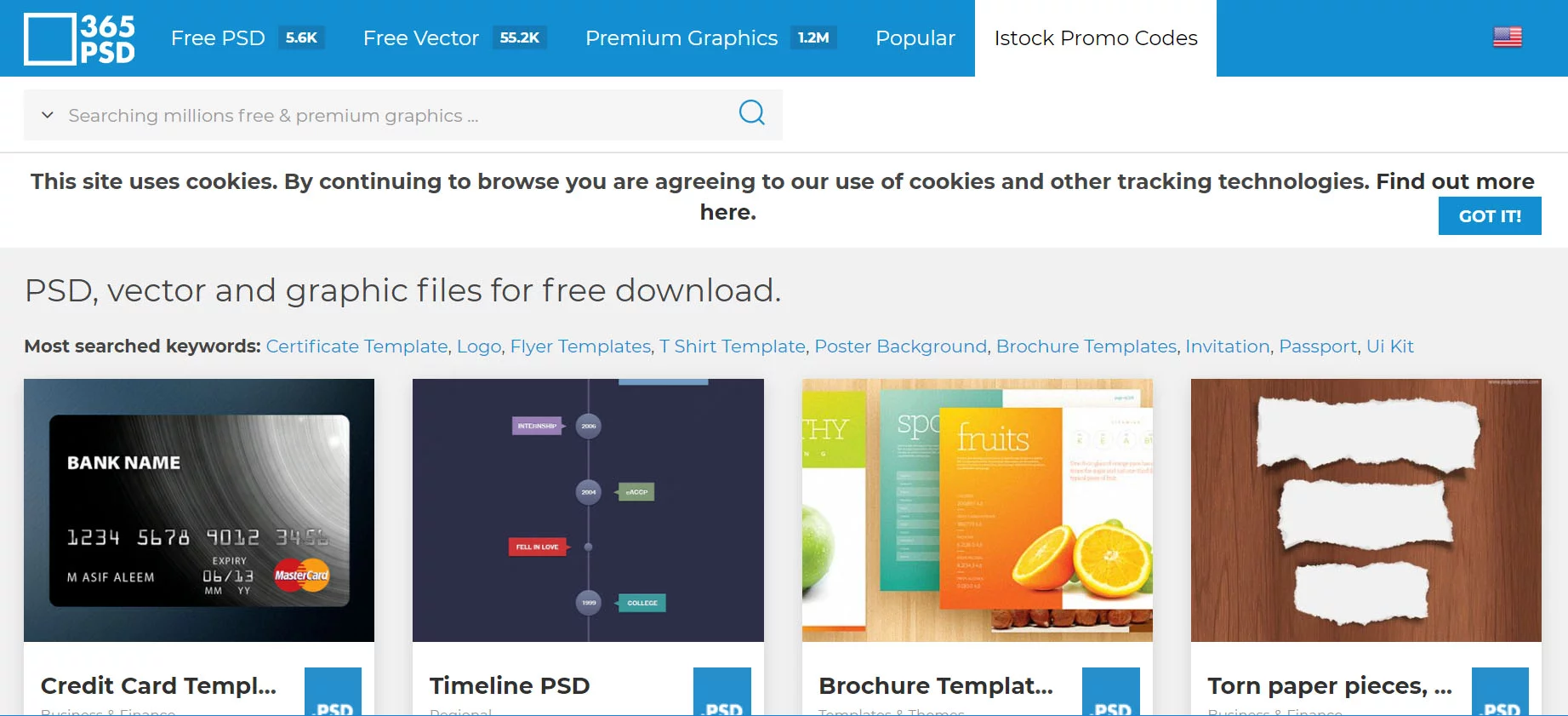 One of the oldest websites on our list is 365PSD.com. It has been posting PSDs, vectors, and graphic files for more than 5 years. We appreciate this source as it has thousands of free materials. Not only you can get free PSD and vectors but also UI kits, icons, full website mockups, and vector elements. Such a wide range of materials makes 365PSD.com a truly special service.
If you are a designer, this website will give you even more benefits. You can see what was trendy a few years ago. Also, you can follow the change in the design of materials for Photoshop. Overall, 365PSD.com is definitely a nice source to pay attention to.
---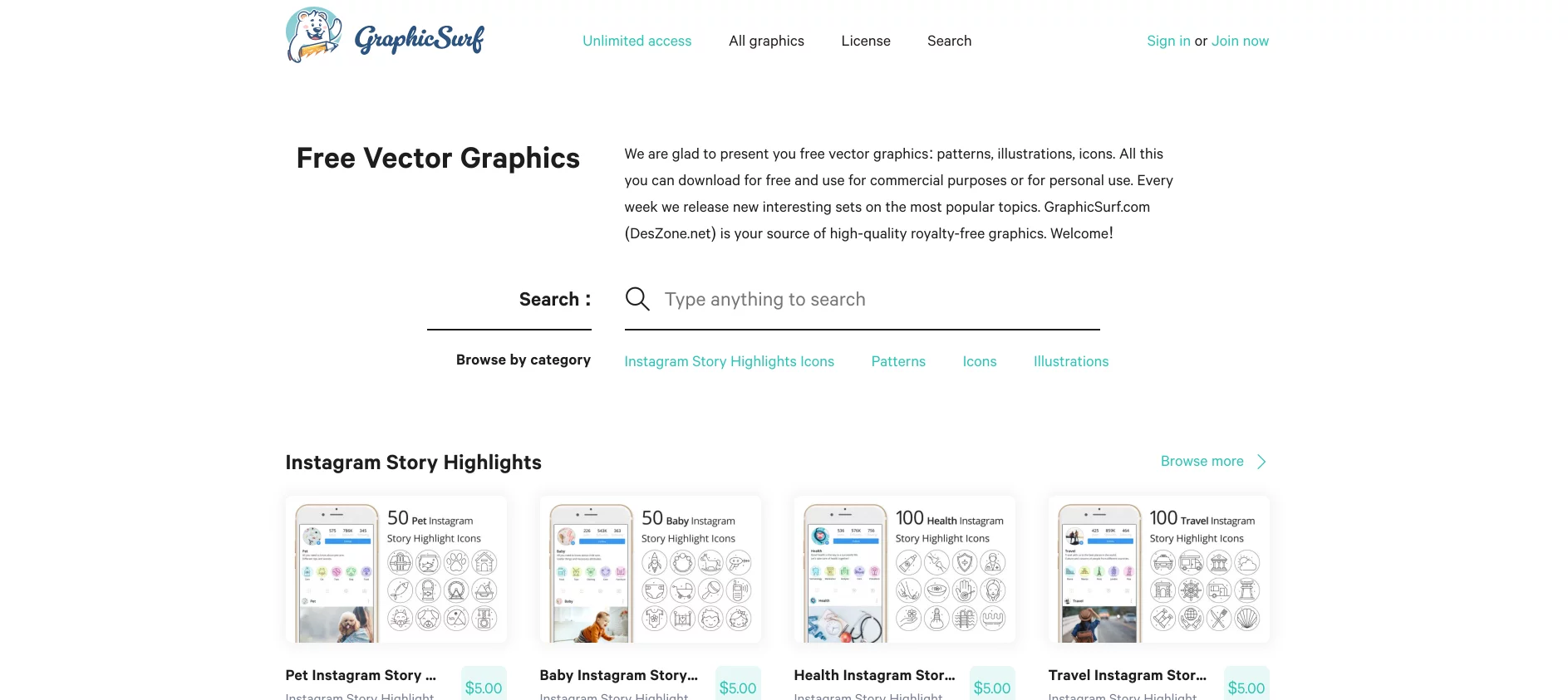 GraphicSurf.com is a website with hundreds of free PSD files of very high quality. What we like most about this service is that you can see a large preview and the possible dimensions before downloading. However, each download is delayed a few seconds so you should keep that in mind. Still, that is not a big deal for the majority of users.
Be careful because not all PSDs on GraphicSurf.com are free. Nevertheless, there is a wide range of templates from different categories. Thus, you will find something for your project or company, no doubt.
---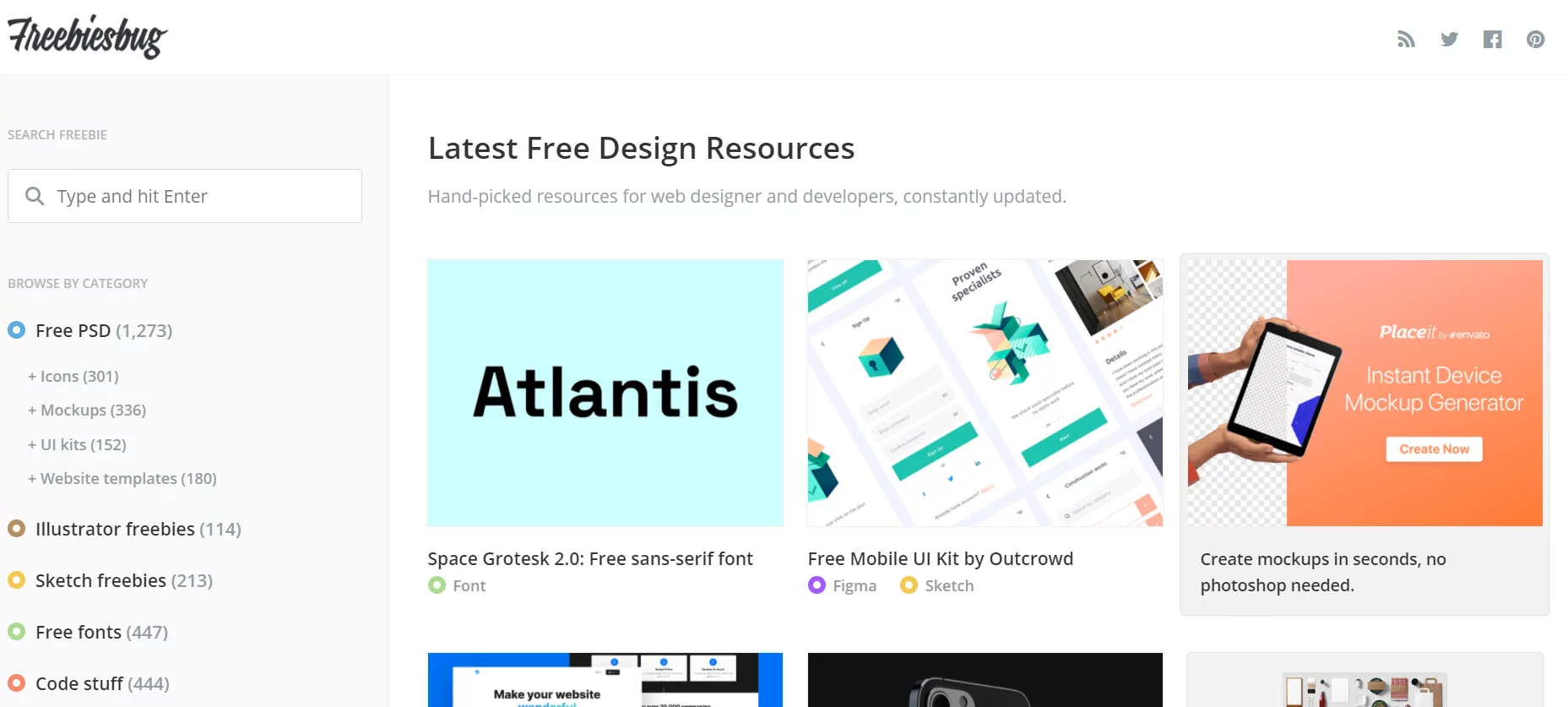 Freebiesbug.com is another service that allows you to browse through the category. It contains more than 1300 free PSD materials but the majority of them are digital mockups and icon sets. The benefit of this website is that the quality of the files is extremely high. That is because each template is carefully revised before it gets posted on the page.
Another thing you need to know is that Freebiesbug.com is not an original source for the materials. However, you can find the author or primary source through the download button. In our opinion, it is simple and fair.
---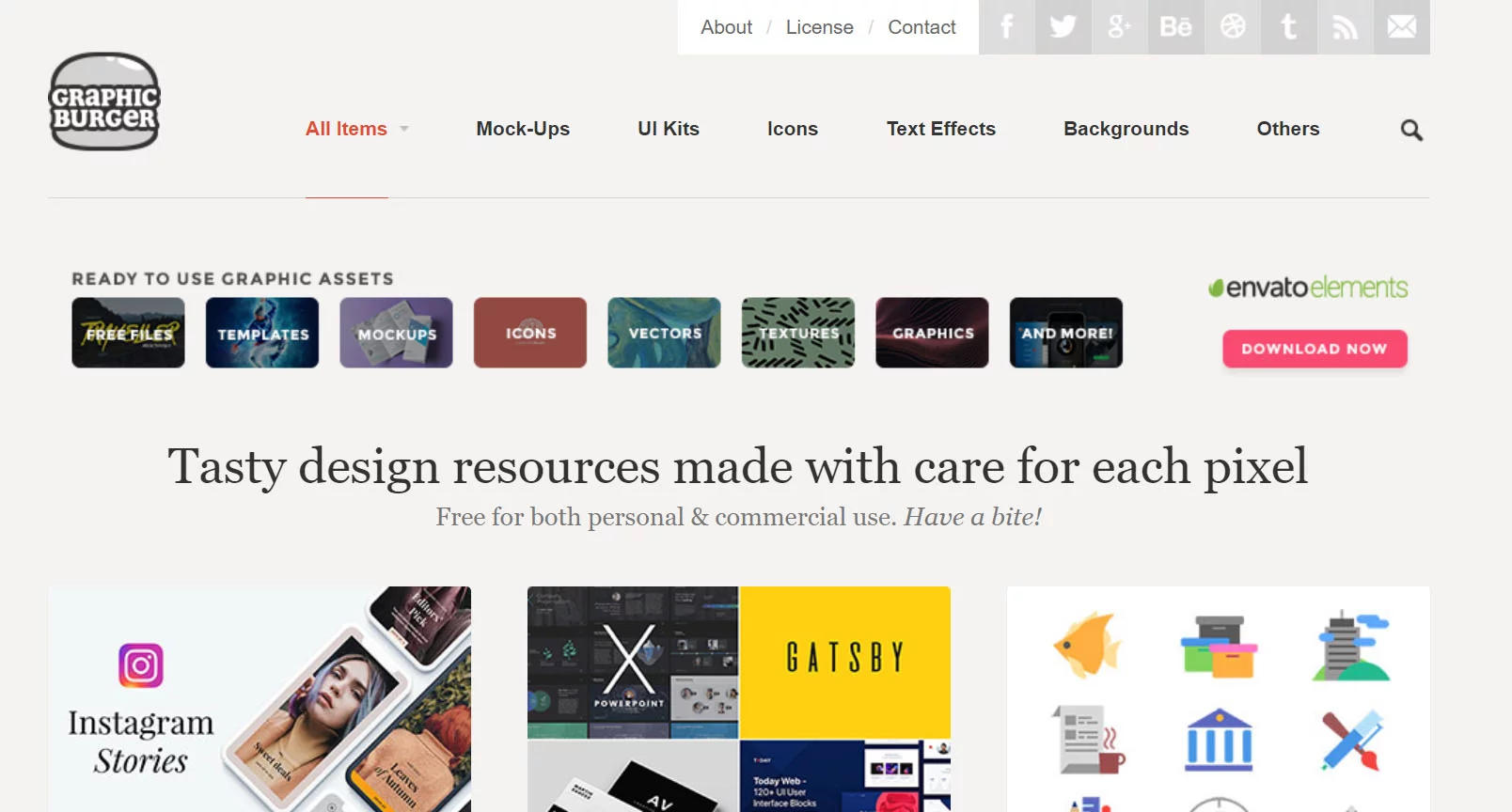 To access the GraphicBurger.com website, we made several attempts. From what we learned on the Internet, a lot of users come across the same problem. Still, we can say that this service has an attractive modern design and a comprehensible structure. Once you enter the website, you see that it is possible to choose a category of a file to filter out the results. Also, you can check out the ready-made sets of PSDs.
People confirm that this website is quite easy and convenient to use. As for the quality of templates, it is pretty decent. GraphicBurger.com provides you with thousands of templates of different types. So, you can find a Halloween, Web Marketing, flyer PSD materials of a relevant design. Each product has a small description below which is enough to choose the right one.
Overall, this website has good chances to succeed in the future. However, you should keep in mind that it might be complicated to enter the website sometimes. Maybe that is because of a large number of users.
---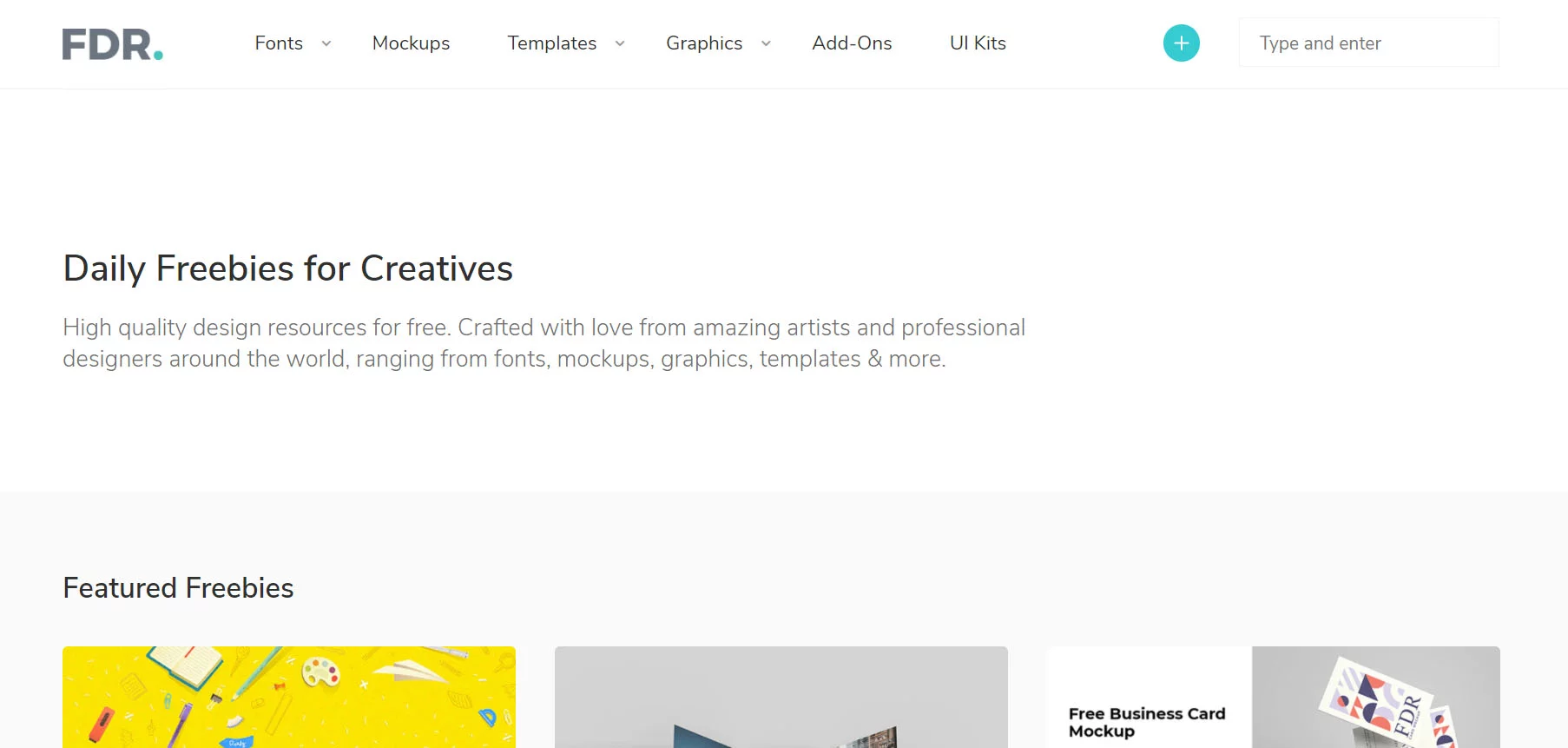 FreeDesignResources.com provides you with high-quality PSDs created with love from amazing artists and professional designers around the world. It has a casual minimalistic design and a simple structure. Therefore, you will easily figure out how everything works. You can choose a category or enter the name of the file you are looking for.
The good thing is that you can submit a template by clicking the turquoise «+» button near the search feature. FreeDesignResources.com will show you guidance on how to add a new template.
---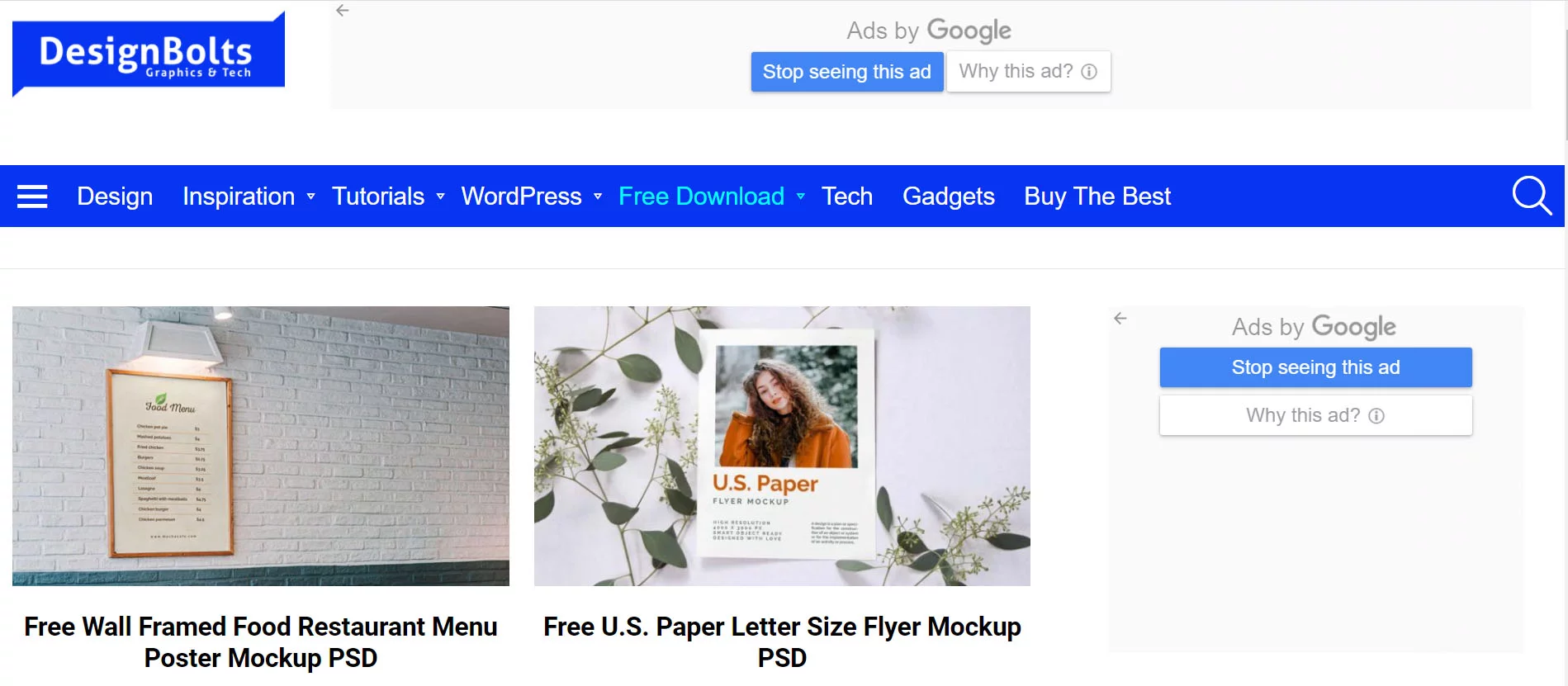 To be honest, we don't really like the design of our last website. Neon blue looks quite aggressive, especially if the brightness of the screen is high. All the buttons are placed on this bright background which is irritating. However, DesignBolts.com has a wide range of free PSDs for you.
Also, you can opt for different tutorials, Word Press themes, and a lot of free materials for Photoshop. With this service, you are always prepared for editing and customizing your templates.
---
So, these were the 10 best websites with Adobe Photoshop freebies. Each of them has several strong suits that we have discussed above. Using our information, you will pick up the best source with PSD materials. Feel free to visit each website and check its features. We hope that you will easily find the best website with free files for Photoshop.
If you liked this article, subscribe to our social media to stay tuned with the latest updates. In return, we promise to flatter you with new articles on free materials.