Lightroom presets are one of the most popular plugins for fast photo color correction and batch editing that are frequently used by photographers, Instagram bloggers, designers, and photo retouchers.
Image retouching service FixThePhoto offers more than 500+ free Lightroom presets surely worth your attention. You can download sets of presets absolutely free from the website. The bundles are divided according to the genres of photography. That's why you will easily find the variant that suits your photos. Here are 10 most popular and highly downloaded Lightroom presets that make your images pop and crisp in several clicks.
Pastel Presets for Lightroom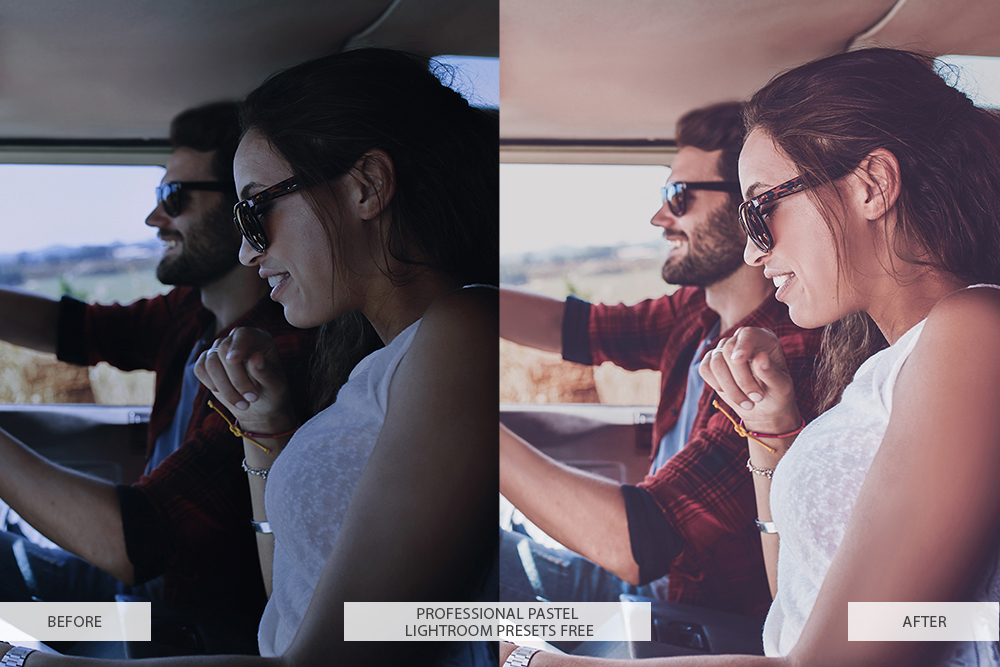 Pastel colors are very popular. They are especially widely used by photographers who specialize in travel and lifestyle genres. Pastel colors give photos tenderness and lightness. They eliminate shadows, add a pink filter, and mildly soften the tone. You should pay special attention to the maximum removal of dark/shadowed colors. It's also important to adjust the white balance to a warmer side. So, the model's skin acquires an orange or pink tint.
Matte Presets for Lightroom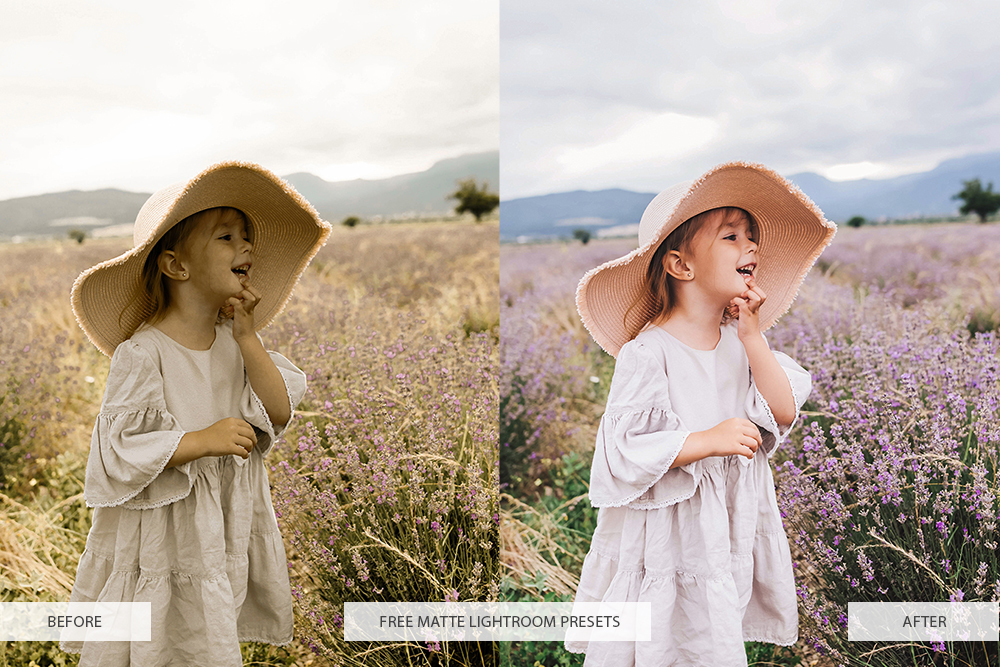 The matte effect, as well as pastel presets, is the best choice for Instagram or Facebook photographs. These two effects are almost similar. However, there is a slight difference. If you look at the pastel preset, you can see that the dullness is mixed with soft tones. A photo with a matte Lightroom preset is especially attractive because it takes on a more classic look with a little fading effect. This preset eliminates deep shadows, corrects colors, and slightly mutes them.
Nowadays, matte presets are most popular in the children's photos, portraits, and wedding shots editing. If you are a wedding photographer, download free wedding Lightroom presets to make photo editing faster and have a consistent look at all thousand photos you have.
Street Presets for Lightroom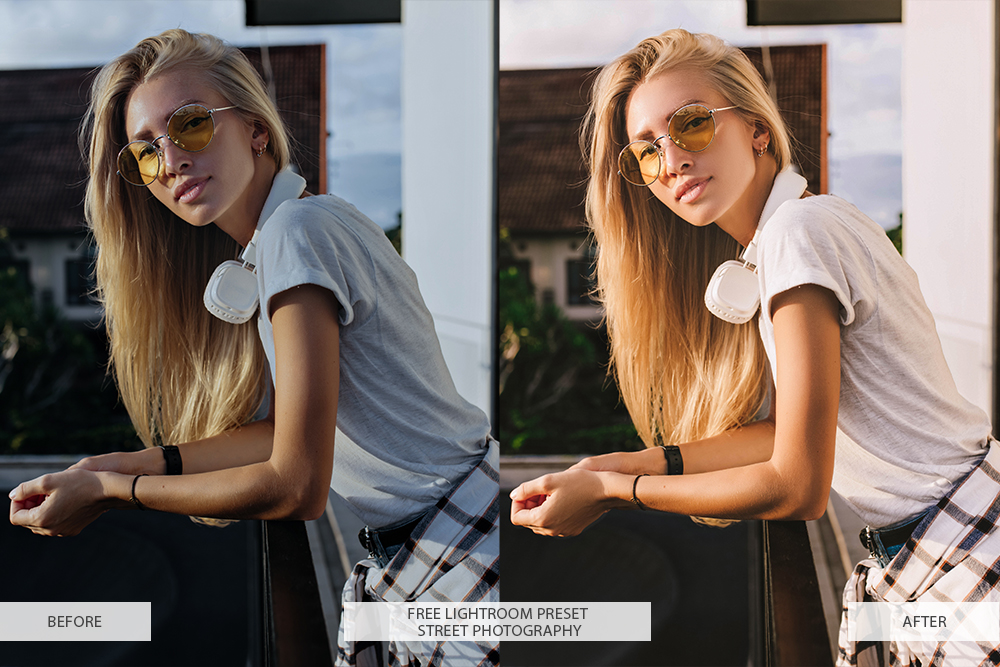 Street photography remains one of the most attractive photography genres. It's beloved both by professionals and amateurs. The secret of its popularity is the randomness of the shots that you get. These photos aren't staged, so they can surprise you with a creative composition or unexpected details. For example, a cat on a tree, shiny smile or a passerby's bright umbrella. Unfortunately, you can also get great shots that miss something. The free presets for Lightroom help change the situation. They provide you with an opportunity to edit the photo and highlight all the details. So, you will get a photo that transmits your idea.
Street presets help add warmer shades and create the impression of a warm sunny day. If we are talking about night photos, they will acquire color in the shadows and a little vibration, which slightly transforms the usual boring landscape. The main thing for this photo genre is not to spoil the image with extra effects. So, we recommend using presets created for street photography.
Landscape Presets for Lightroom
Taking a wonderful photograph of the landscape is very difficult because everything depends on weather conditions and natural light. But even if the conditions are perfect and the landscape is beautiful, the final photo may be very different from your expectations. With the help of the free presets for Lightroom, you don't need to adjust hundreds of settings combinations. The preset can give more contrast and sharpness to your picture in several clicks. As a result, the saturation of colors is increased and the photo becomes unrealistic.
Vintage Presets for Lightroom
Think about any old photos of your relatives. You have seen them so many times. You might remember that they were slightly faded and gone into a little sepia. That gave them a special charm. Along with the film effects, the vintage style has also become more popular in recent years. This means that warm colors, slightly altered white balance and increased color saturation are widely used effects that are applied to photos. They make the pictures brighter and more vivid. I recommend using these free presets for lifestyle and studio photos, especially if the photoshoot is aimed at an imitation of vintage time.
Film Presets for Lightroom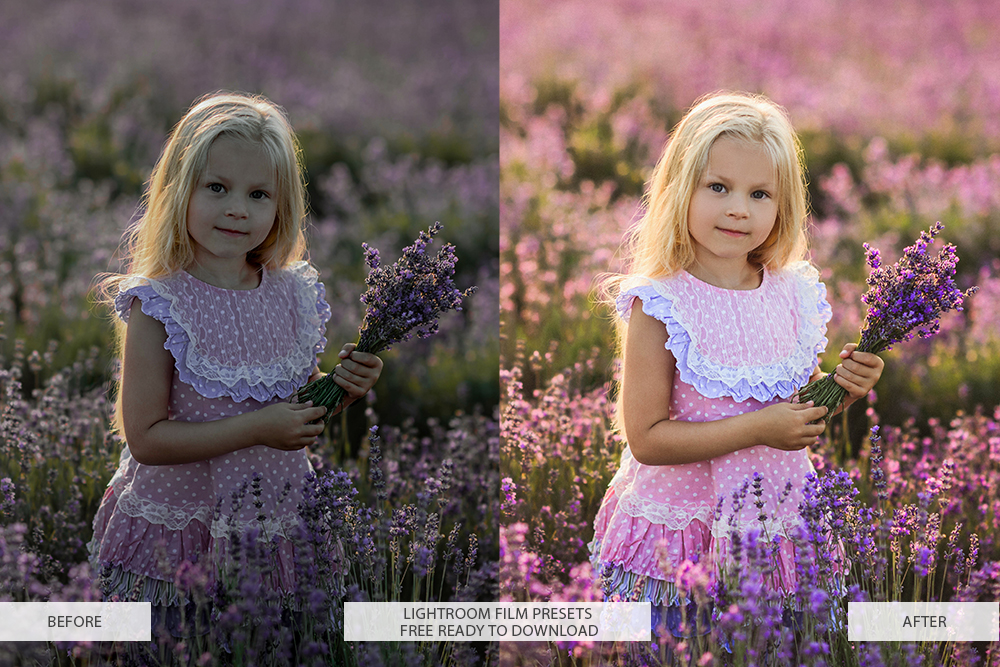 Vintage style always comes back. Nowadays, dozens of photographers have returned to basics. They started shooting with 35 film cameras. All because of that charming and awesome "film effect". Each photographer has his own favourite film. Most often it causes increased sharpness and haze. If you don't have a film camera, but want to create interesting vintage effects, try the Film free presets for Lightroom. They can make photos much older, cause unusual color transformations and highlight your own style. These vintage Lightroom presets are a unique collection of ready-made color correction settings that will enhance each image by making it "retro."'
    7. HDR Presets for Lightroom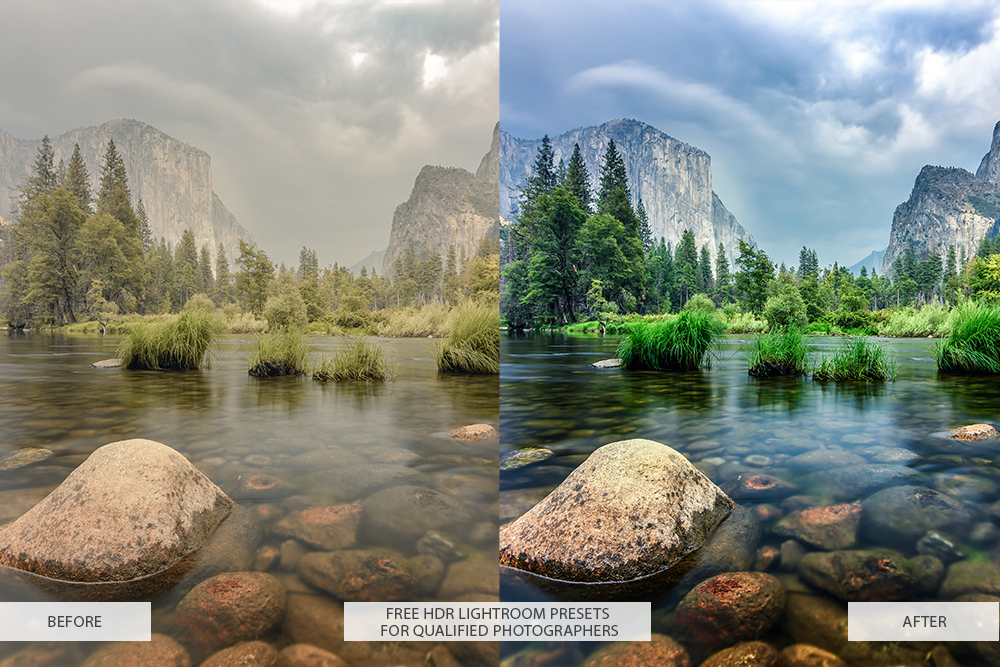 The HDR effects, which are usually used for landscape and real estate photography, are difficult to get. In most cases, people just turn the maximized sliders of contrast, sharpness and saturation. This unprofessional combination can make your photo look awful. But here are other professionally designed free presets that will improve your landscape photos easily.
    8. Fashion Presets for Lightroom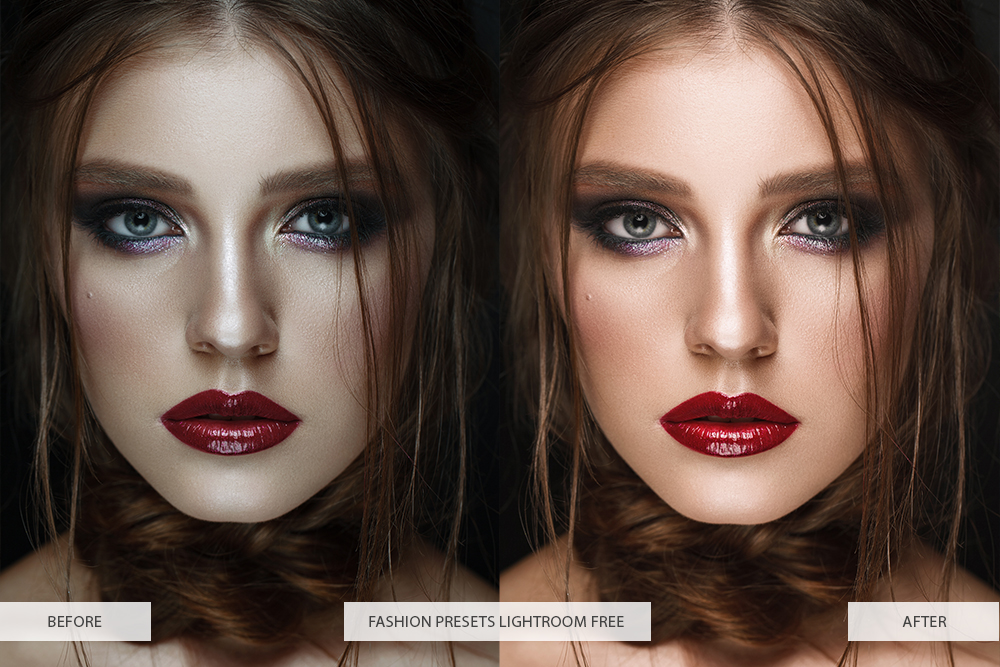 Fashion photography is an ever-popular genre of professional shooting. The world of fashion always requires perfect shots. They are used for advertising, promotion and marketing purposes. Fashion photographers take pictures to demonstrate new collections of clothes, cosmetics and jewelry.  If you want to make pictures look really "fashion", you need professional image retouching and color correction. The first one requires a lot of time, but the second task can be completed with free presets for Lightroom.
These trendy effects are useful for photographers, retouchers, designers and bloggers who are focused on the quality of fashion photos. This free preset will give each photo an exclusive mood, focus on the details, perform High-End color correction and simply enhance the image. You will enjoy a brilliant result. The shots will be ready for the top glossy magazines and photo printing.
Portrait Presets for Lightroom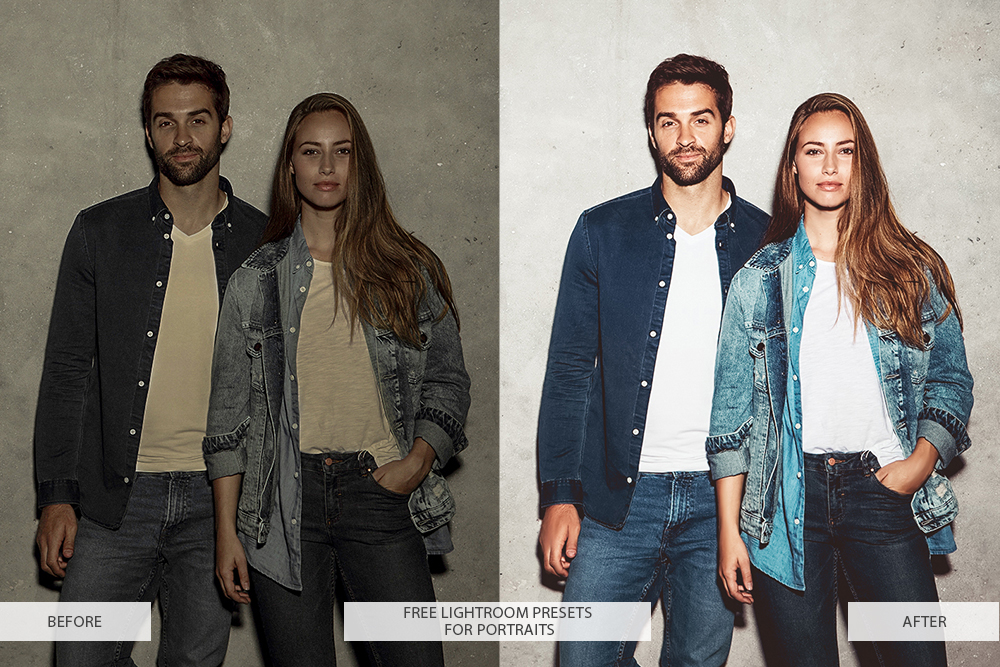 As you know, the main element of any portrait is the face of a person. Therefore, special attention is given to its color correction. Pale skin or deep shadow can spoil even the best portrait. The main purpose of this genre of photography is to demonstrate emotions. So, any additional details shouldn't distract from the face. Working with the free Lightroom presets for portraits,  you will be able to add a glamour effect, realistic shadows, unusual gradation, smooth skin, change light intensity and contrast.
B&W Presets for Lightroom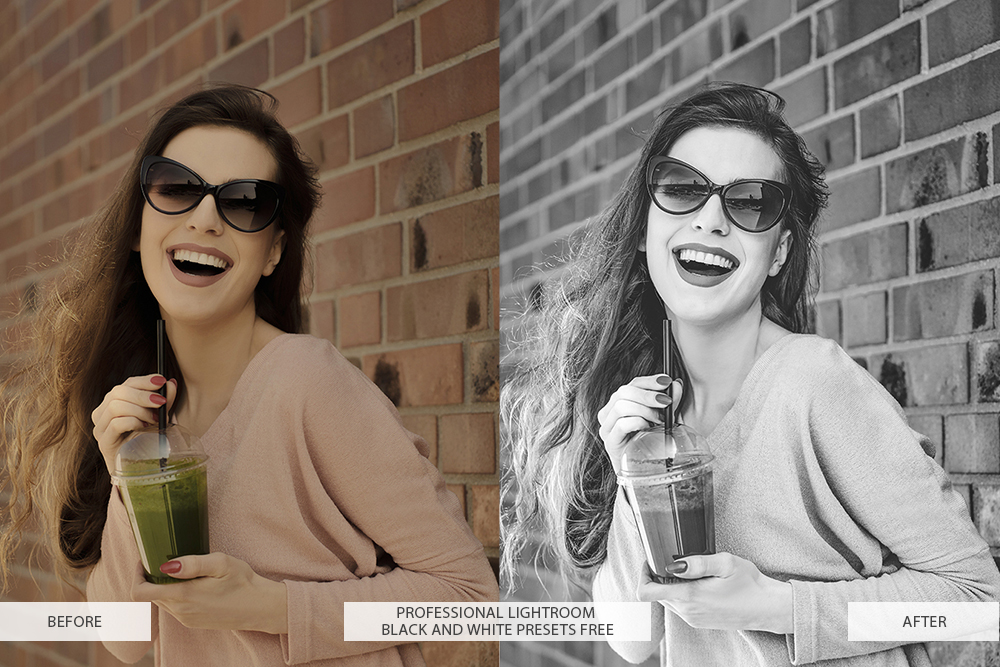 Black and white shots have always been popular, even when photographers had the opportunity to shoot in color. The monochrome effect draws attention to the composition of the photograph and different details. It makes some photos more dramatic, while others become softer. But it isn't enough just to press the "Black & White" button in Lightroom. You need to work on contrast, shadows and sharpness, if you want to get a stylish, professionally-looking shot. It doesn't matter what style you specialize in, you'll enjoy the result of using these Black and White free presets for Lightroom.
---
How to Install Adobe Lightroom Presets?
You don't need to read a lot of instructions on how to install free presets. FixThePhoto has a video that explains where to go and what to click for the successful installation.
Windows:
https://www.youtube.com/watch?v=tONaNe9K1YA
Mac:
https://www.youtube.com/watch?v=iajJO3yztWE
---
What Are Lightroom Presets?
This is a useful tool that saves the chosen combination of settings to apply it for other pictures. It helps to save a photographer's time and edit images in his/her favorite way.
Use filters in Adobe Lightroom to adjust different parameters. For example, sharpness, white balance, colors, shadows and contrast. If you want to make your own preset, open the "Develop" module. It allows you to save the needed settings. So, they will be available for your further work. You don't need to waste time repeating all the previous steps to get the result that you want.
---
How to Download Lightroom Presets?
FixThePhoto website allows you to select a set of presets based on the photo genre and the desired effect. So, you should choose these parameters and then find the pack of free presets that you like. It's very convenient that you can decide looking at examples "before" and "after". You will receive useful photo editing tips and special discounts on your e-mail.
Many photographers have their own unique style. Very often it isn't even a particular way of shooting, but a special kind of color correction in Lightroom. Over the years, photographers realize that they want to create their own sets of presets. These packs usually have quite high prices. FixThePhoto has more than 10 years' experience in color correction and photo retouching to propose perfect collections of free presets. No matter what genre of photography you specialize in, everyone can find there something interesting. The collection of free presets for Lightroom on FixThePhoto is updated every week. So, you can always find new ideas for your creative photo editing.