For designers, for artist, bloggers, and for all creative people we would like to present our todays collection of 20 different websites to find inspiration and new ideas. Visit them and spend your time for important things – to get new skills, to develop in your business, and of course to become more creative!
We were trying to gather here only the best and the most interesting resources. They could be helpful in understanding that to be creative it isn't always very difficult. For many people design and art are parts of everyday life.
Here you can find a lot of websites with fresh news. Such knowledge can help designer to be always modern and to understand what is happening around in this sphere.
---
Art Finder
This is amazing website that can bring inspiration for everyone who follows the link. There is a big collection of photos, art, sculptures, prints and many other elements for design that you can buy or use for new creative ideas.
---
PsykoPaint
PsykoPaint it is online app that can help you to reveal the artist's talent and spend some great time drawing and creating new design. It is possible to use a lot of different materials and styles in this app. Share your results in social networks or in this service gallery.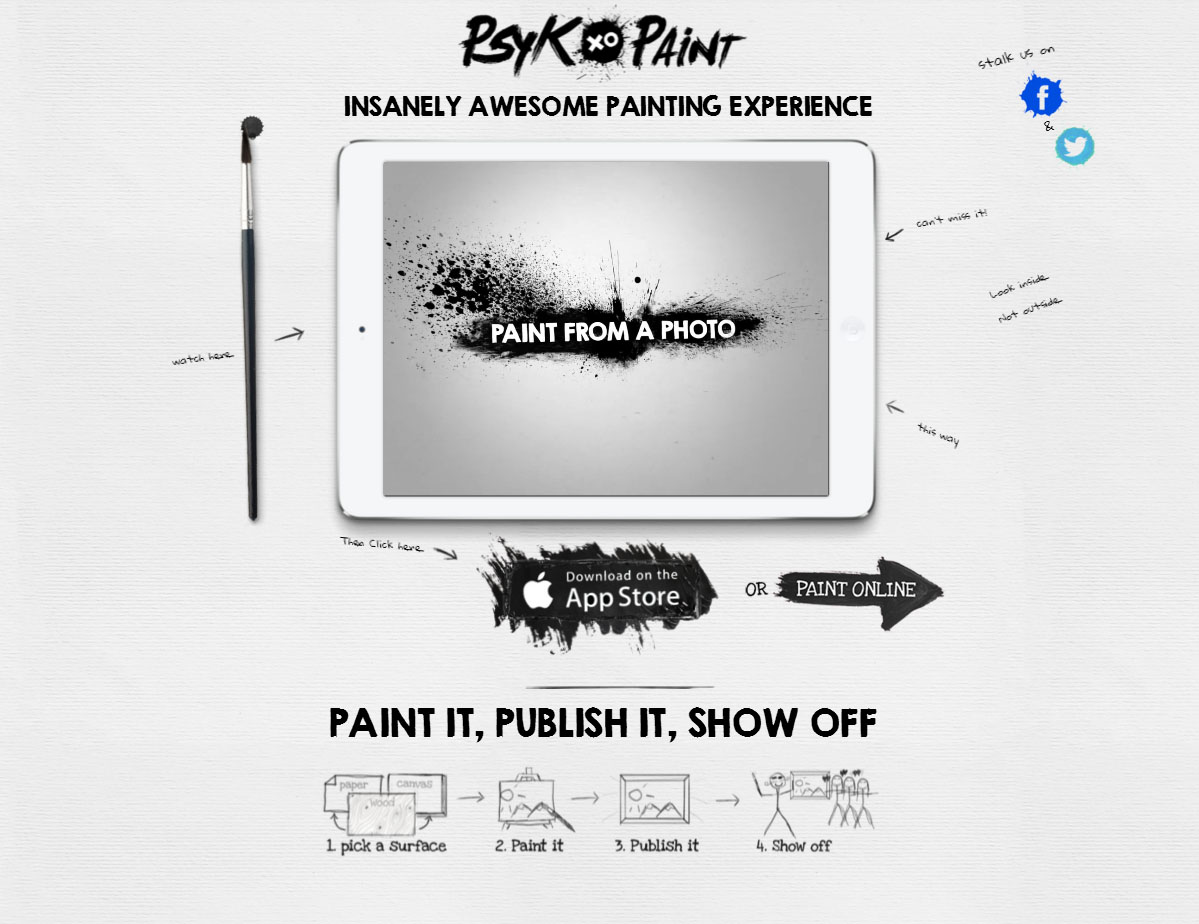 ---
One Eyeland
It is much easier to be creative when you have a lot of galleries of talented photos and wonderful ideas. This website is dedicated to photography. Don't waste any minute more and follow for inspiration.
---
Designspiration
If you don't know what to create, don't be sad. Visit this lovely website. Here is can find collections of logos, illustrations, business cards, posters, packaging, architectural decisions, reversals of magazines and books.
---
Lysergid
Follow the link to find a very qualitative blog with fresh ideas, interesting articles, and news in the field of design.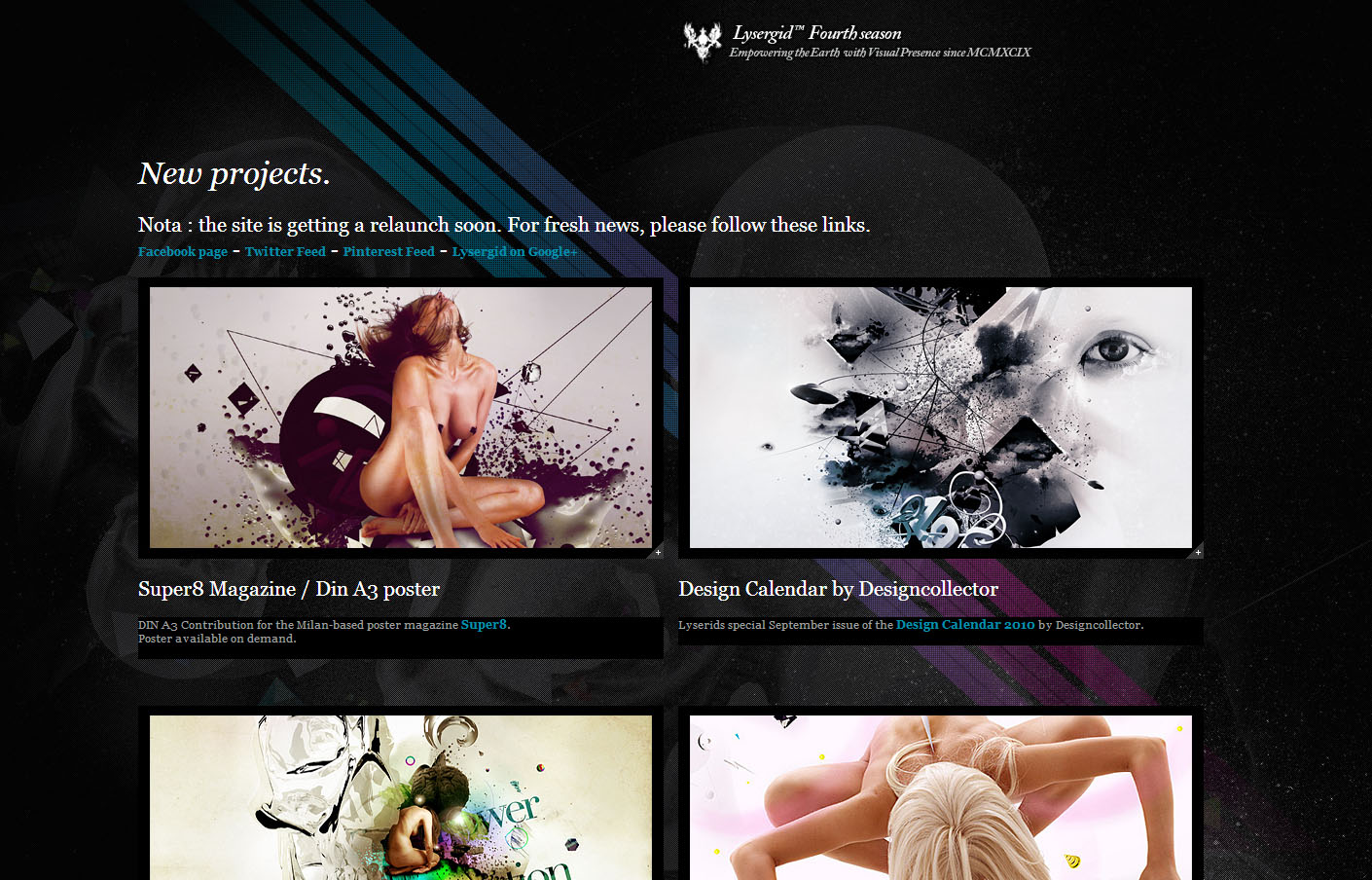 ---
Veerle's Blog
This is a very creative web blog that can be recommended for all designers. There you can find qualitative articles, amazing design ideas, helpful advice and inspiration of course!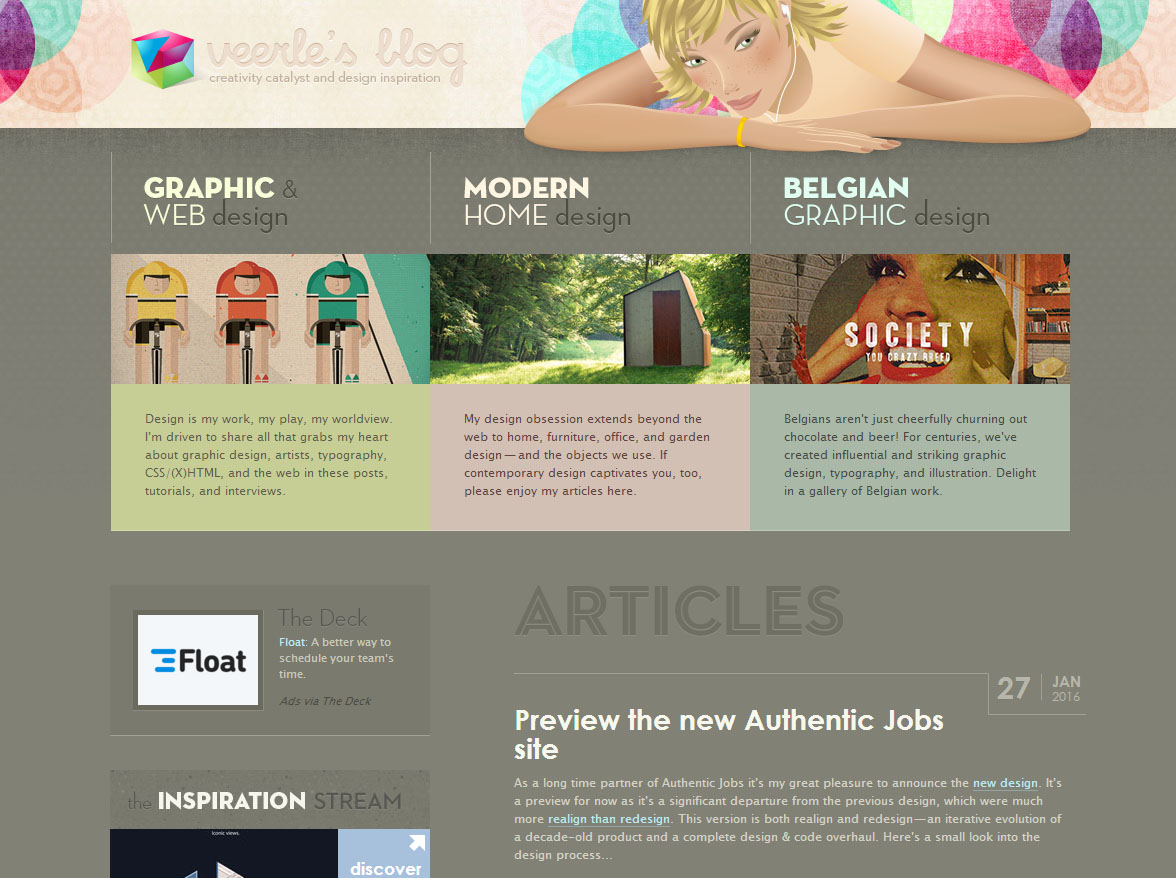 ---
Logopond
It is a professional website full of logos, about logos, with logos ideas and examples. Do you still need logo?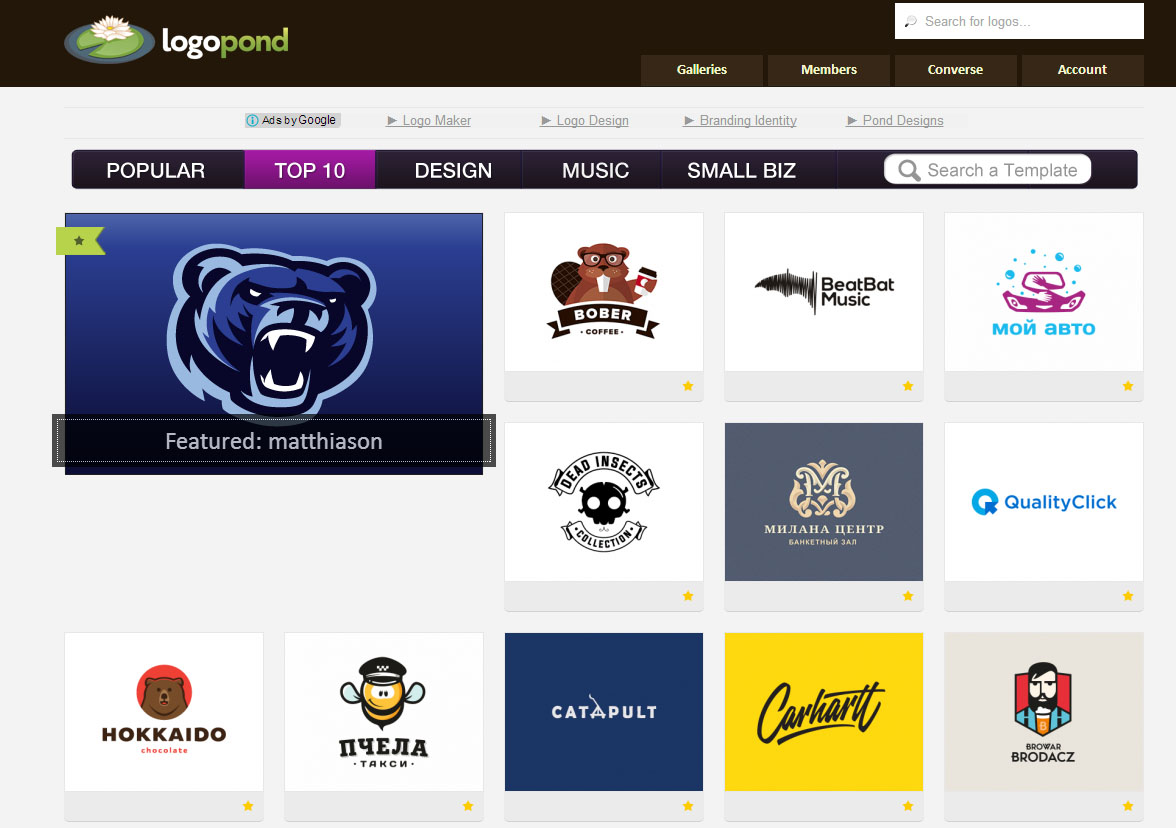 ---
Design You Trust
It is a very popular daily magazine where you can find fresh published news in design sphere, important events, designers' portfolios, and interesting projects from all around the world. Enjoy your time!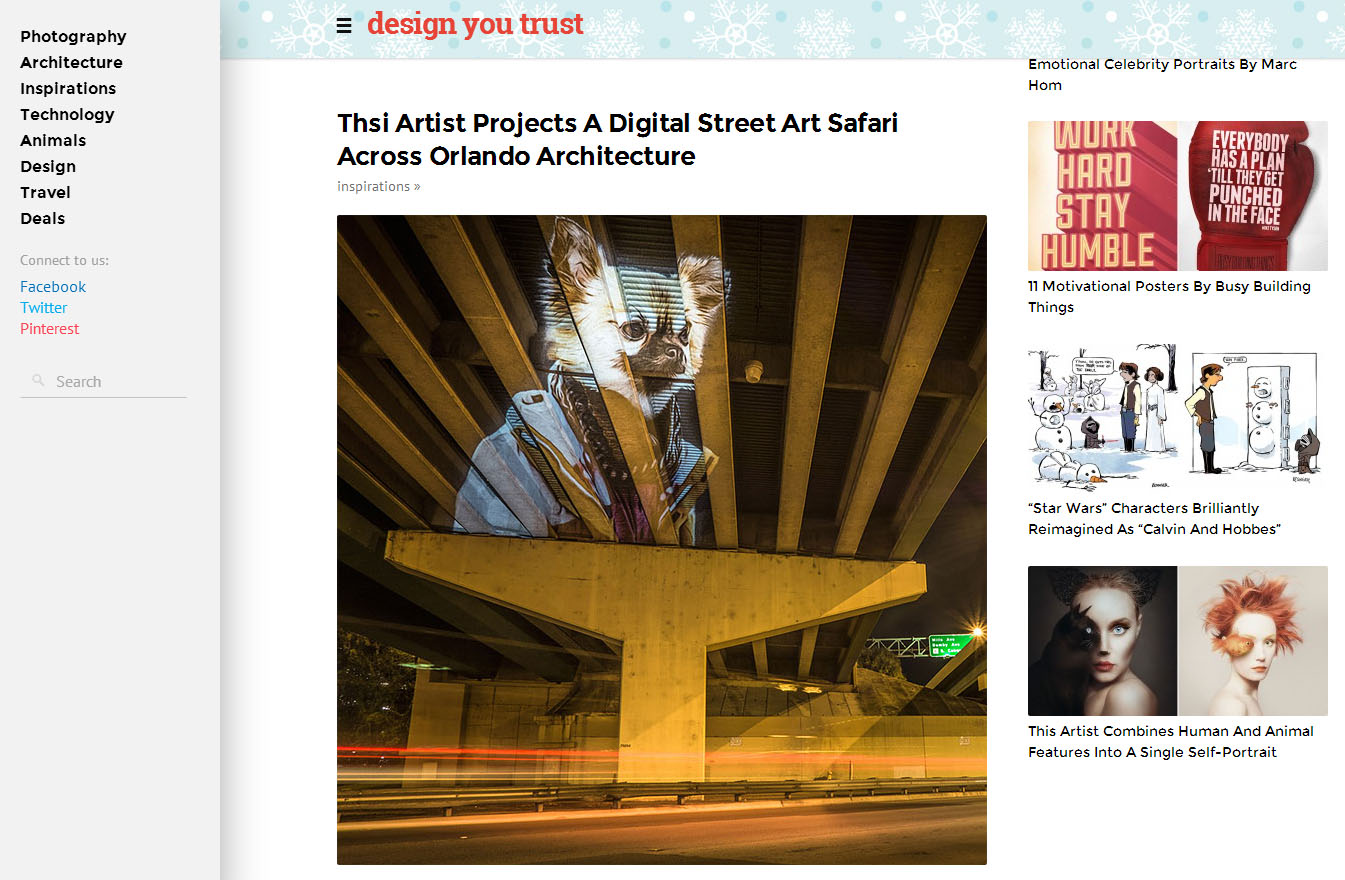 ---
You the Designer
Here are a lot of different interesting articles dedicated to graphic design and art. Don't forget to check fresh freebies!
---
ALISTAPART
This is a very interesting blog with different articles from authors who really love the design. Trends, new ideas and many interesting advices here.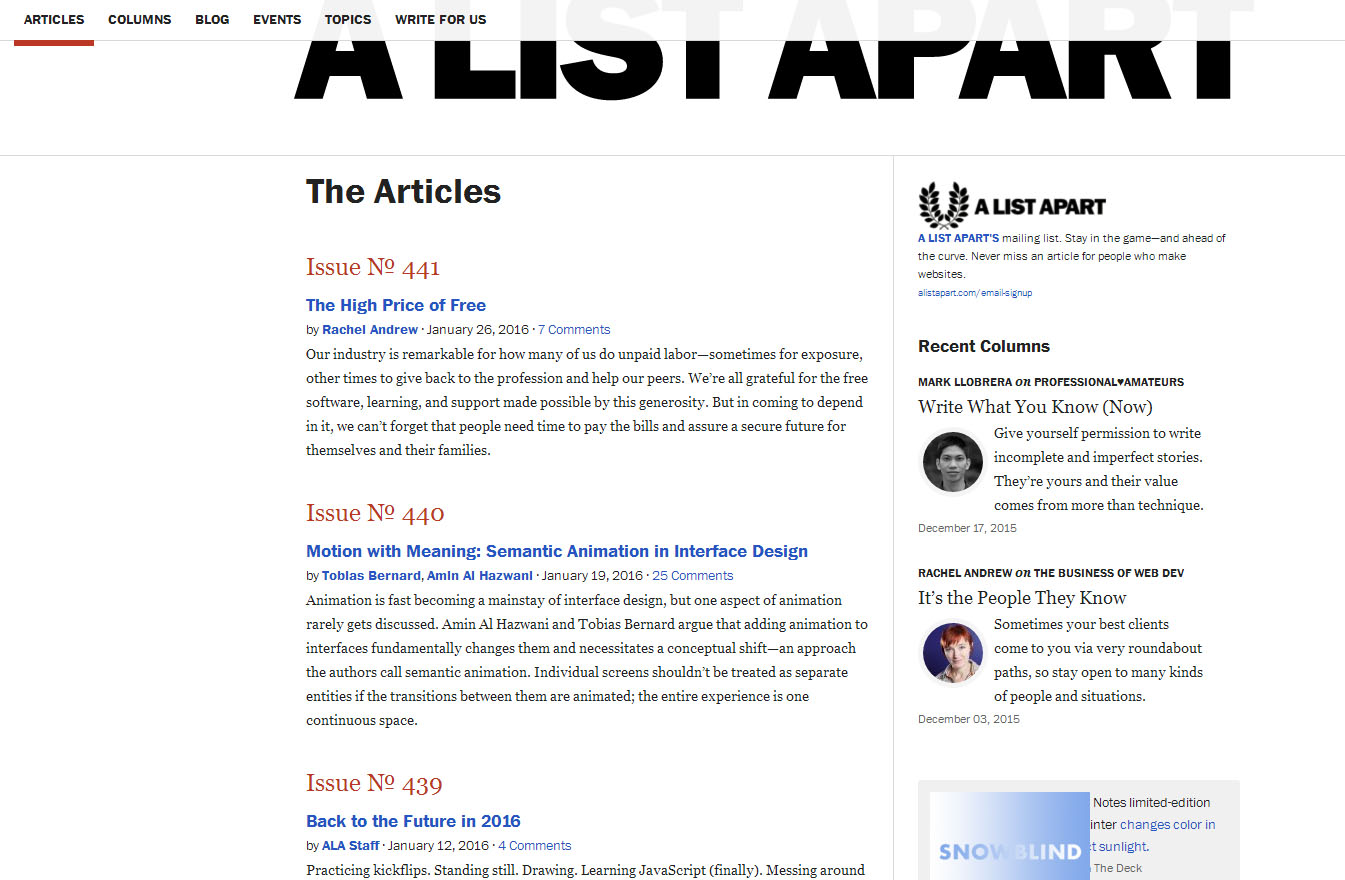 ---
Web Designer Depot
Follow to find many articles, fresh news, to get freebies.They cover a wide range of categories/topics surrounding web design, including: inspiration, CSS, HTML5, jQuery, Web Dev, Design Tutorials, news, and so much more.
---
Web Appers
Web Appers it is blog, comprising a plurality of source codes distributed as open-source and is intended for web developers and designers.
---
Site Inspire
Site Inspire it is fully inspirational and unusual web site, where you won't find any articles. Just Design. Choose the necessary category or use keywords and enjoy!
---
Just Creative
Just Creative is the blog of Jacob Cass. He is a great designer with an impressive portfolio, career, and knowledge base. Find there logo design, branding, web design, print design, typography, advertising, and more.
---
Designmodo
Follow the link and you will see a blog and design resource. There are a lot of fresh design and useful information for this work. Don't forget to check freebies!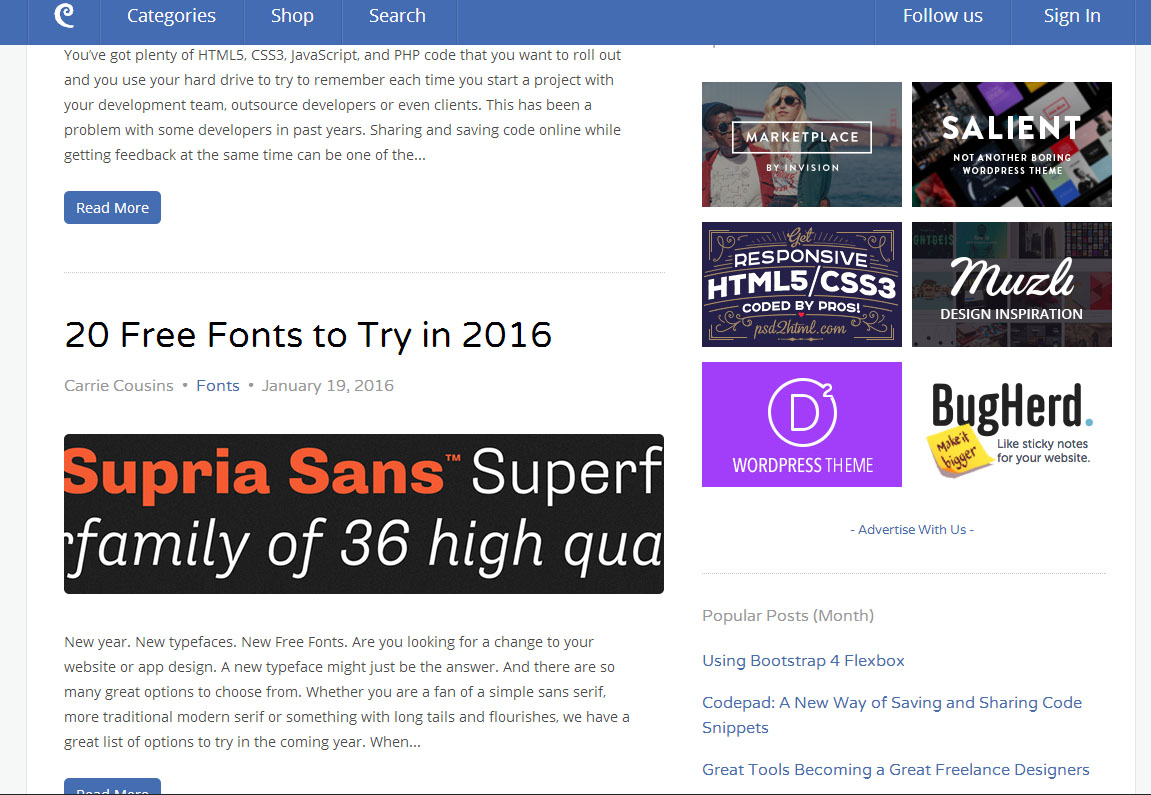 ---
DesZone
Interesting modern website with lots of Freebies.
---
AWWARDS
Here you can find minimalistic but very powerful website with many interesting things for designers.
---
ElegantFlyer
Every designer should know about this website. There are a lot of professional Flyer templates that you can purchase or download free. The collections are so different and various that inspiration will come to everyone who follows the link. Please, enjoy!
---
Best Website
This is amazing website that can bring inspiration for everyone who follows the link. There is a big collection of really best websites.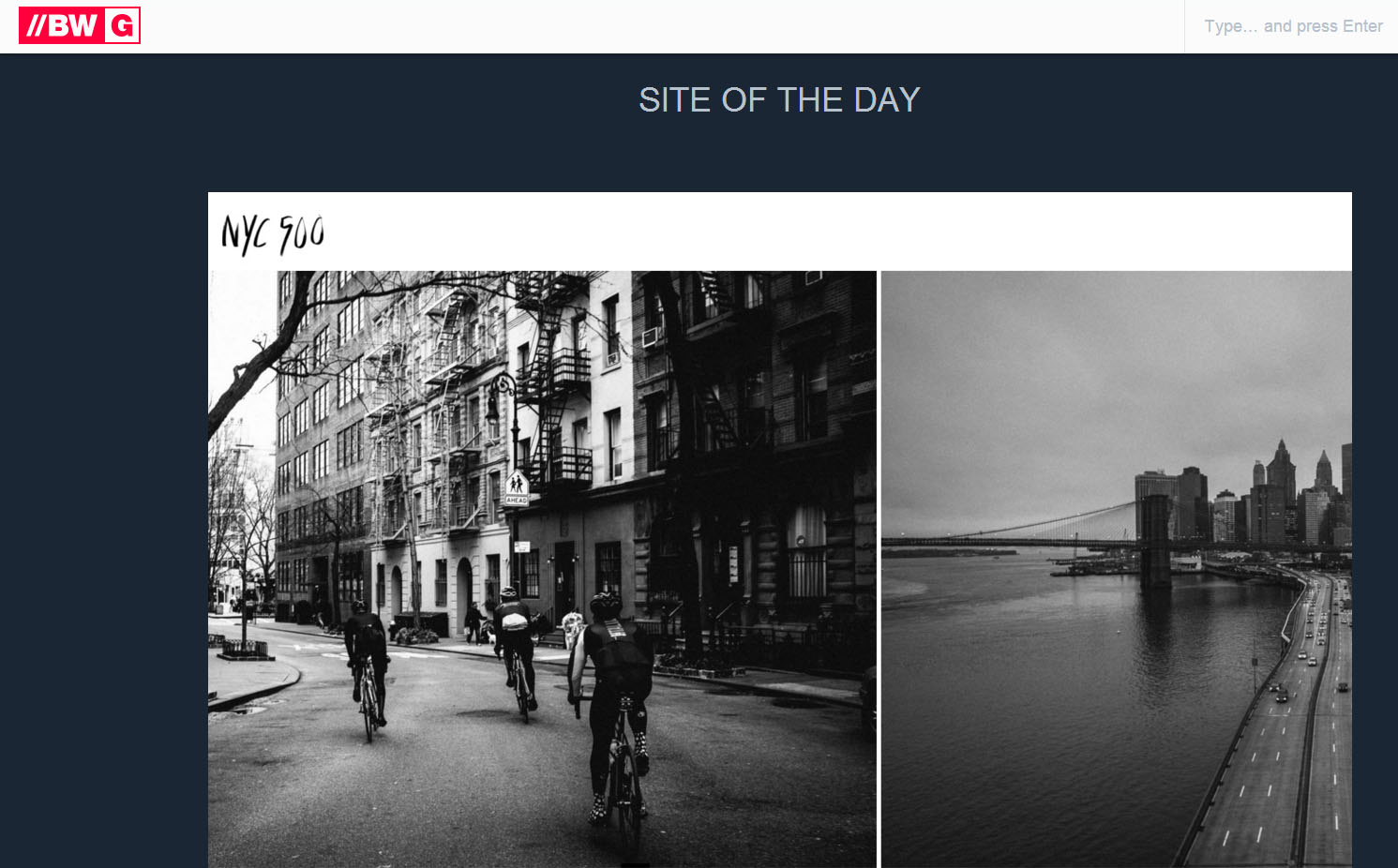 ---
We hope that these websites and blogs can be useful for you. Use your opportunity to know more and be trendy! Thank you for staying with use and have a nice day!
(2 votes, average: 5 out of 5)