Neon design is still one of the trends in web and graphic design. It is easily recognizable what makes it stand out from other types of design. Due to its original flashy origin, vibrant neon colors on the dark background, it has few directions for application. It's mostly used for creating a creative design of nightclub signage, downtown pub outdoor signs. It is also commonly applied for the design of print advertising materials, like posters, party flyers, etc. Entertainment is the major industry neon designs are commonly used.
In this post, we have compiled a list of 25 unique, original premium and free neon design templates and graphics which will make your design glow and the stand out from the crowd. There are a lot of pre-made free neon party flyer templates, free neon After Effects signs and other animated graphics. You can also find some original easy-to-customize animated Instagram and Facebook templates which you can easily edit and use for the promotion of nightclub events, karaoke parties, DJ parties, etc. Using After Effects or Photoshop, the customization won't take much of your time.
With so much competition in design, it becomes harder and harder to rock the design industry with original designs, promote yourself, find clients and work on several design projects at the same time. We understand how hard is and have got you covered. There is a lot of routine design work that you can simply replace with premade, original free graphics, free web elements and free mockups. We are working hard to provide you with high-quality free design resources on a regular basis.
Neon Sign (After Effects)
This helpful After Effects project file is fully customizable and includes multiple capabilities for editing text, design elements, wires, lights, camera, etc. You can easily personalize text to make it fit your business or design needs.
After Effects Neon Sign freebie includes:
Brick Wall Scene
Editable Text, Wires and Details
Simple Slider Set Up For Easy Animations
Customizable Brightness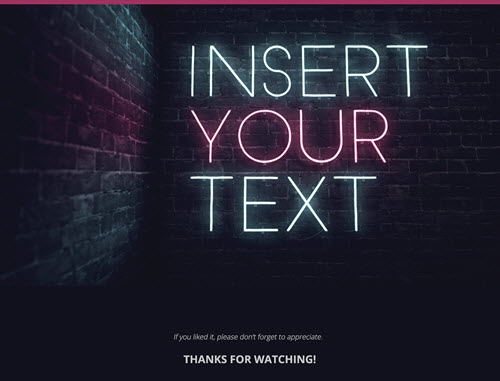 ---
Audio React – Neon Music Visualizer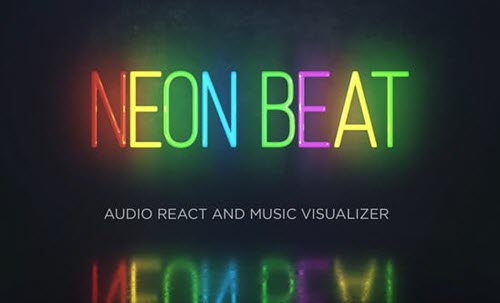 Download
---
New Year Fireworks Countdown
Download
---
Neon Party – Free Flyer PSD Template
---
Glow Party – Flyer PSD Template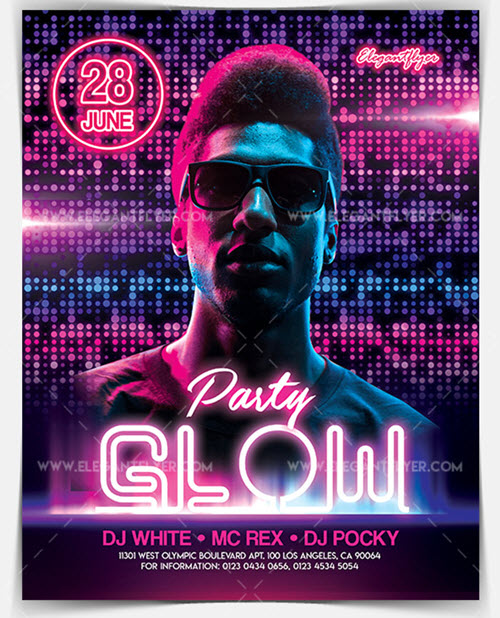 ---
Neon Party – Free Flyer PSD Template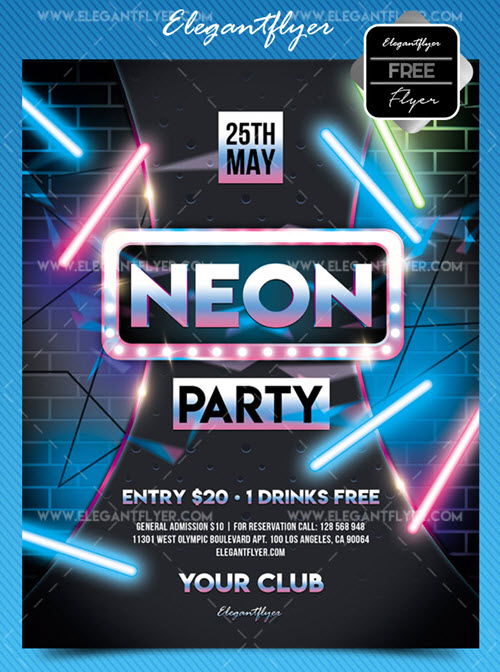 ---
Neon Party – Flyer PSD Template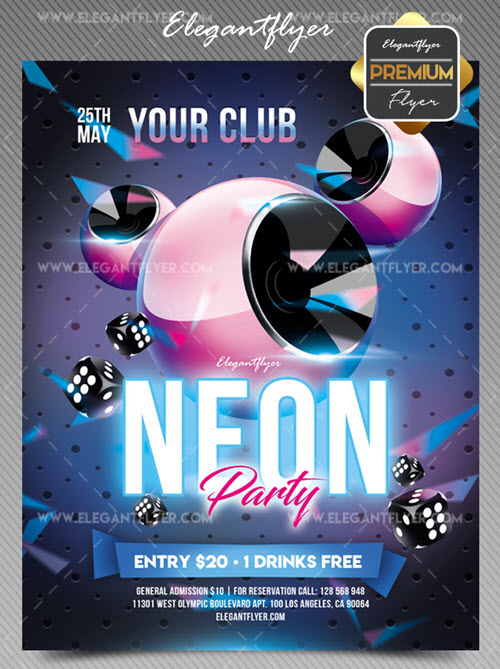 ---
Cocktail Party – Animated Instagram Stories + Instagram Post + Facebook Cover
---
Free Neon Ribbons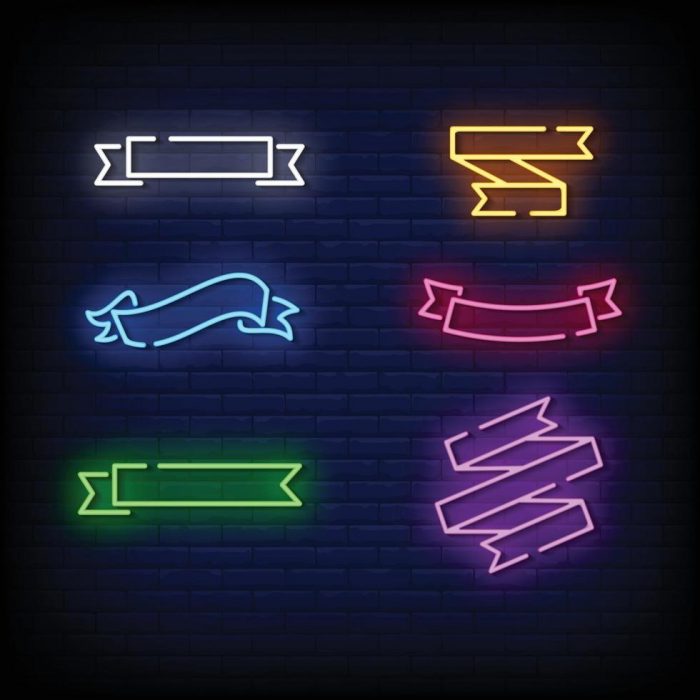 Visit the website
---
Neon Sign Effects
Download
---
Neon Party Icons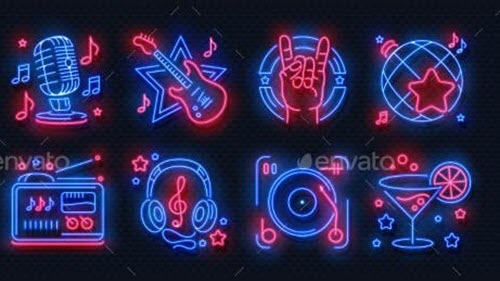 Download
---
Drink Party After Effects Template
---
Vintage Neon Styles Vol.03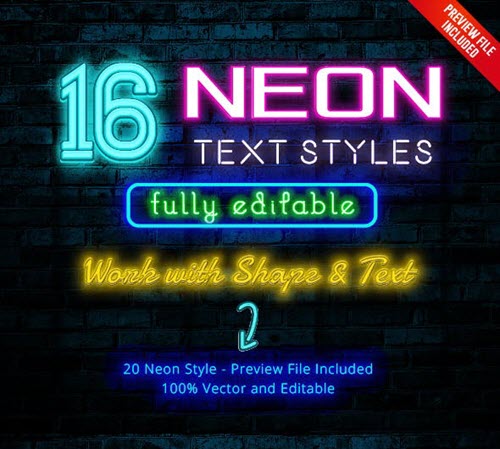 Download
---
Neon Party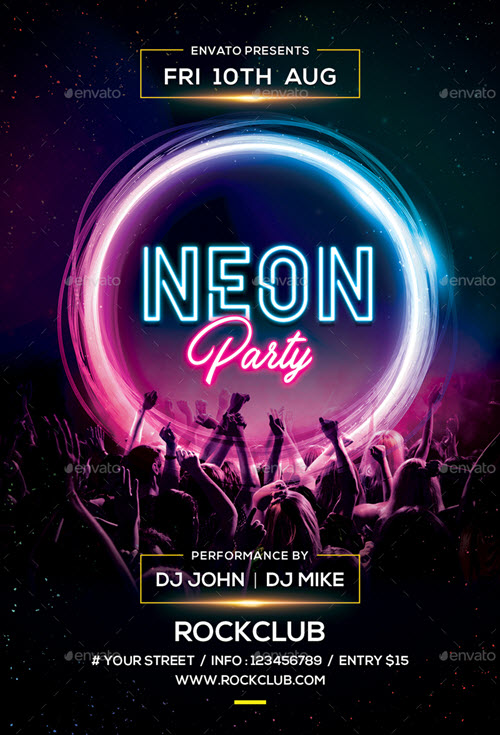 Download
---
DJ Flyer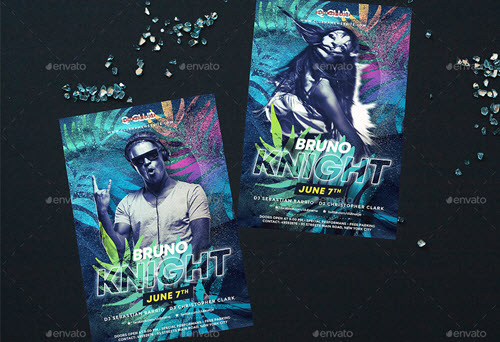 Download
---
Free

Neon Wine Glass Icon Set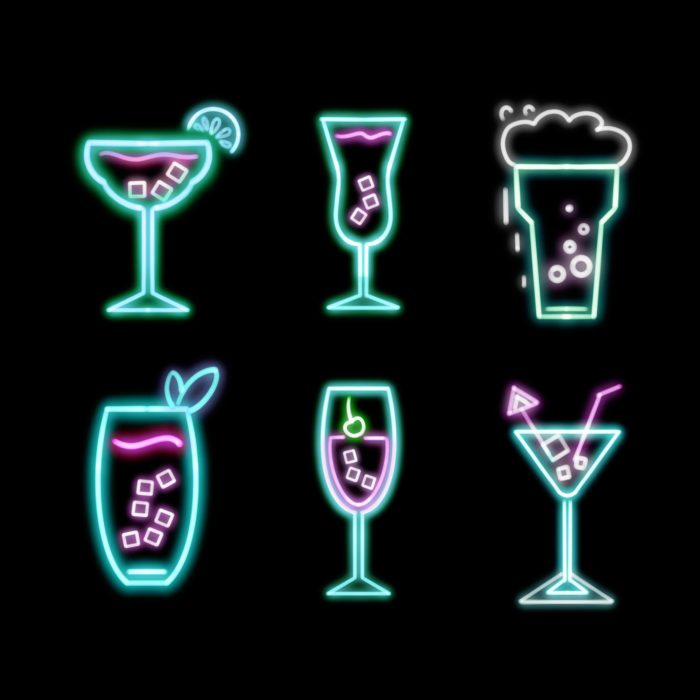 Visit the website
---
80's Retro Flyer
Download
---
Urban Neon Party Flyer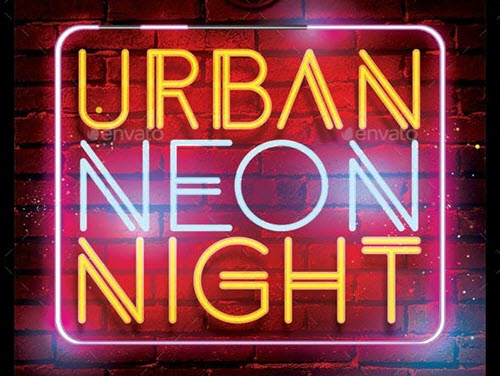 Download
---
NeonWave Retro Future Grids & Shapes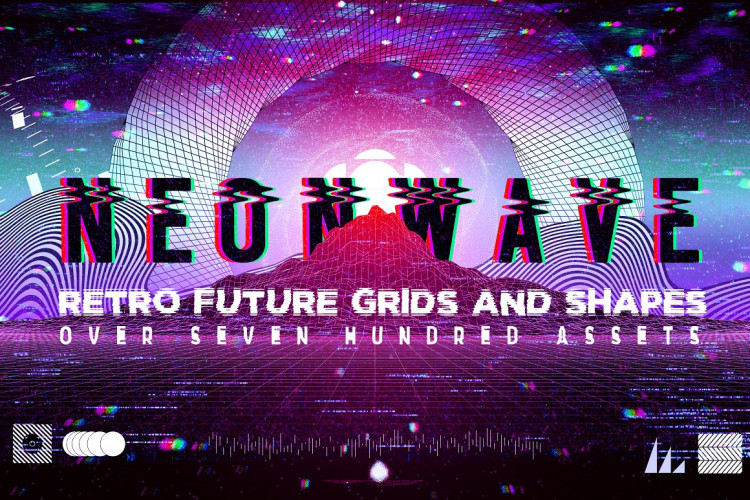 Visit the website
---
Neon Party Flyer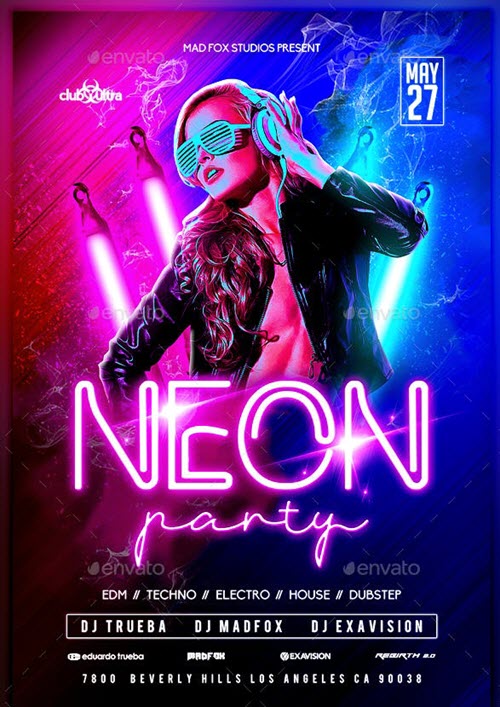 Download
---
Synthwave Flyer v6 Cyberpunk Neon Retrowave Poster Template
Download
---
Glow Party Flyer
Download
---
Happy Hour Flyer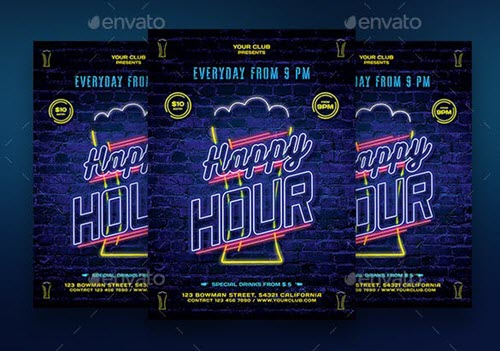 Download
---
Neon Party
Download