Dear friends! We take care of all of our visitors that's why we are trying to make our collections very interesting for any designers. Our todays set consists of 30 Free PSD Box Mockups for Business and Creative Ideas!
We hope this collection of Free PSD mockups can be useful for you in future for creating presentations and promoting the necessary products.
Usually designers are well aware of the important role of mockups, especially when you it is necessary to demonstrate to the customer, how the work will look at the end. At the same time, for many designers, especially juniors, it is difficult to create the mockup, especially if it you don't have special equipment. Today you can find plenty of free layouts, or rather, mockups of various magazines on the Internet.
---
No matter what kind of design project you have, you are welcome to download this Free Big Boxes MockUps + Premium Version for creating a professional package or branding design presentations or for using them for promotional needs.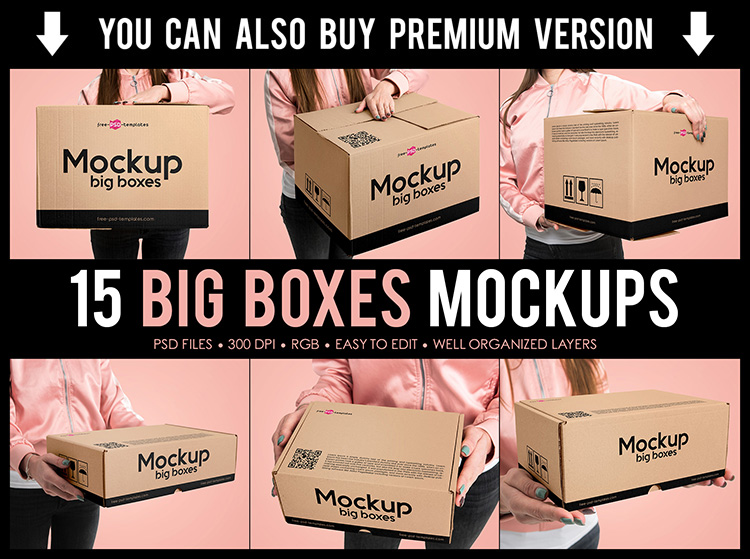 ---
Mockup files are excellent things to help the designer at pretty much any area. In essence, the mockup – it is the layout of the product, for which the author creates a design. One thing is when you look at a complete, but not "framed" work, and quite another when it is presented directly on the carrier, which it is designed for.
Using a ready PSD mockup is primarily useful to evaluate the results of your own work, looking at it "from outside". Also your customer will surely appreciate such variant of presentation of the work made. And furthermore, the design looks more advantageous and vividly embodied in almost final version.
All of these Box PSD mockups to download can be great for any designers and advertising agents. You can promote many different products and your company's design. Using Photoshop, you can change all the elements and replace the details on these PSD box mockups. If you want to have more PSD templates absolutely free, you can come back and visit us again!
---
Free Gift Wrap Box PSD Mockup
Here's a free wrapped gift box mockup PSD. You can change the tag label design as well as the color of the gift box and the scene background. I have included 3 different backgrounds to get started with your gift box design.
Download
---
Free Rectangular PSD Box Mockup
This is the second volume of our rectangular packaging psd cardboard box mockup with a different perspective. You can add your own graphics with ease thanks to the smart layer and change the box colors.
Download
---
Free PSD Pizza Box Mockup
Do you need Free PSD Mockup Pizza Box for presenting your design or showing your skills? Download this awesome Free PSD mockup and make any customizations on it using Photoshop. Using such professional free template you can create the best advertisement for your company or design. Download and enjoy!
Download
---
Package Box Mockup
– 9 mock-ups;
– editable via smart objects;
– easy to use;
– video and text instructions;
– photorealistic results;
– 3000×2000px;
– all elements are separated;
– smart background;
– 5 background textures included;
– Depth of field effect;
– Editable background via smart object;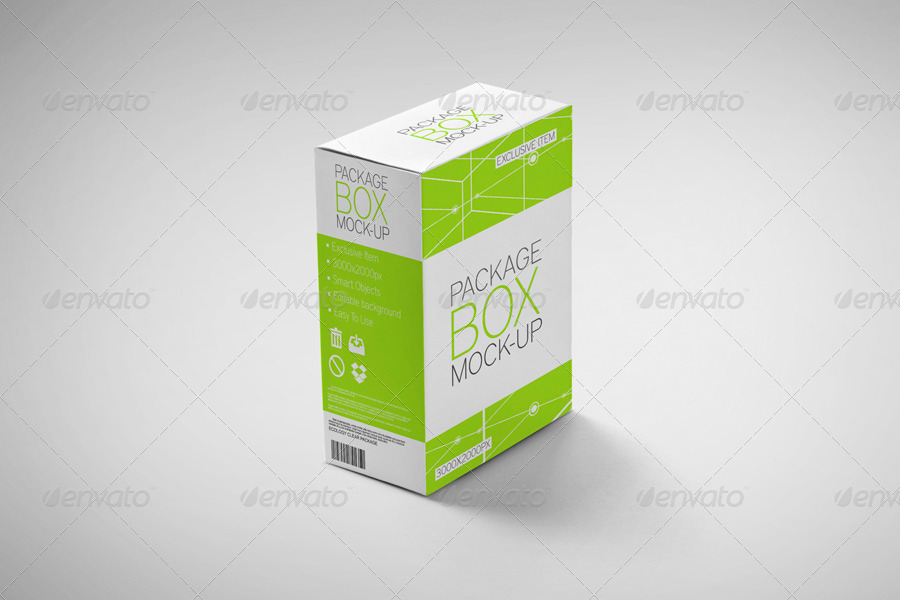 Download
---
Package Box Mockups PSD
The packaging has to sell the product today". Packaging plays a pivotal role in the branding process and is one of the key factors to make the customers decide if they want to take your product home. Once the customers are satisfied with the quality of the products, they will demand the appearance. They want them more stylish, more attractive. Moreover, this appearance can help them improve their public status. For this reason, many companies take the packaging into consideration.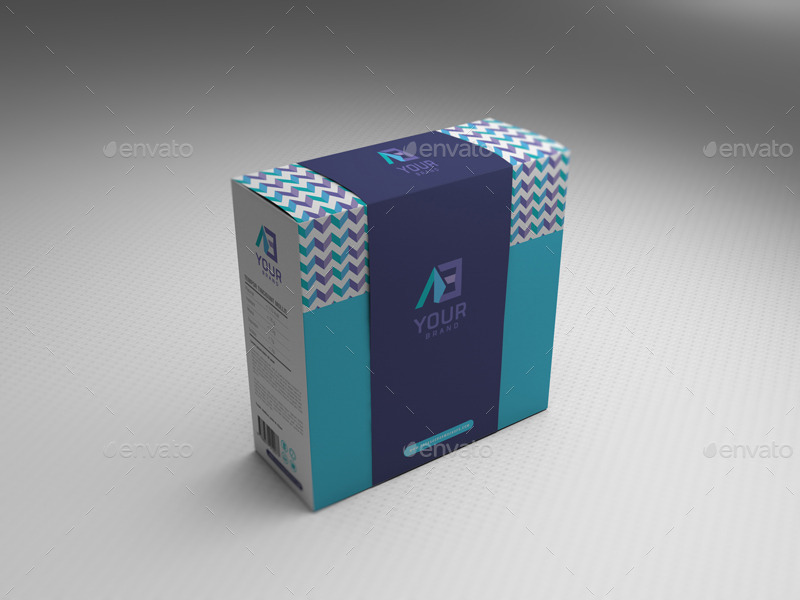 Download
---
Free PSD Packaging Box Mockup
Download
---
3D Box/ Package Mockup
4 Different images
Easily editable via smart object
High resolution 3000×1987
Changeable background
Photo-realistic
Images are high resolution so you can crop them and achieve many different results
Download
---
Free Cardboard Box Packaging Mockup PSD
This mock-up is designed in Photoshop CS6. The layers format will allow you to change to background, colors and make changes in this mock-up according to your requirement. Give your packaging design a professional look by placing the packaging design in smart-layer.
Download
---
Free Rectangle Box  Mockup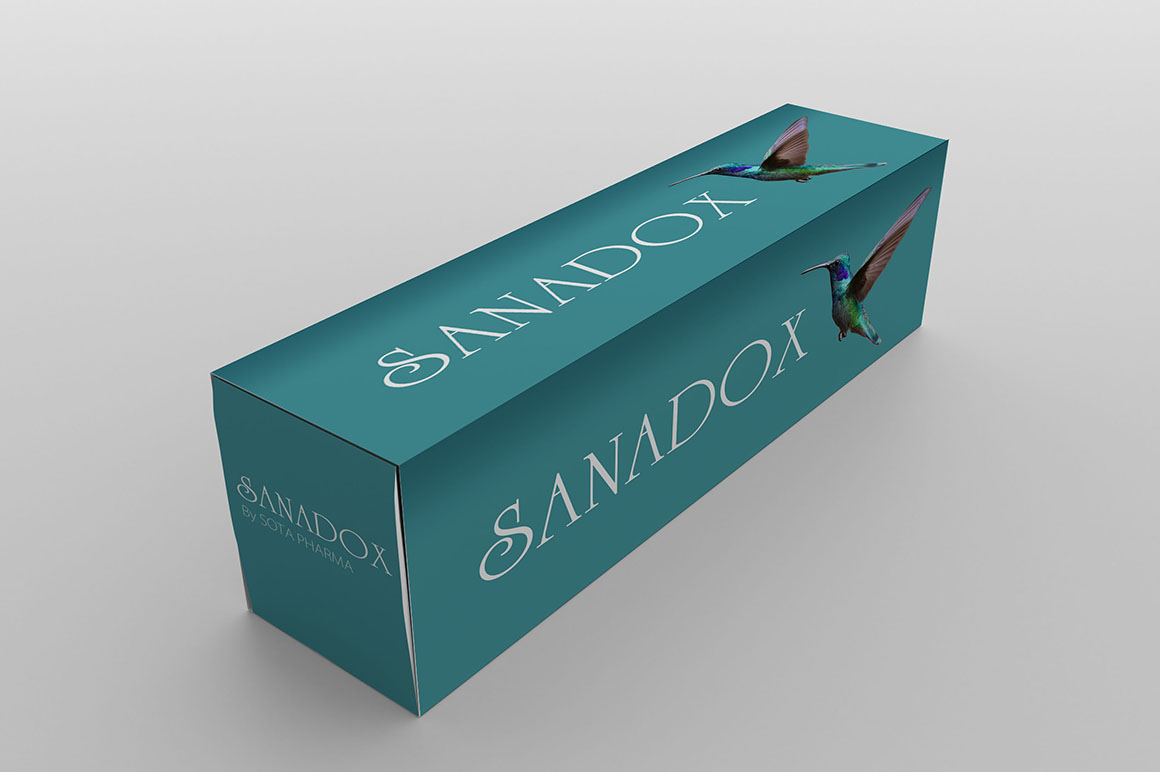 Download
---
Playing Cards Mockup PSD
Show your Playing cards box with style! Create a realistic Playing Cards Box Display in few seconds. These PSD files uses the Smart-Object feature, so you can replace the mock-up content easily and quickly. You just need to double-click the Smart-Object, paste your artwork, save, and you're done.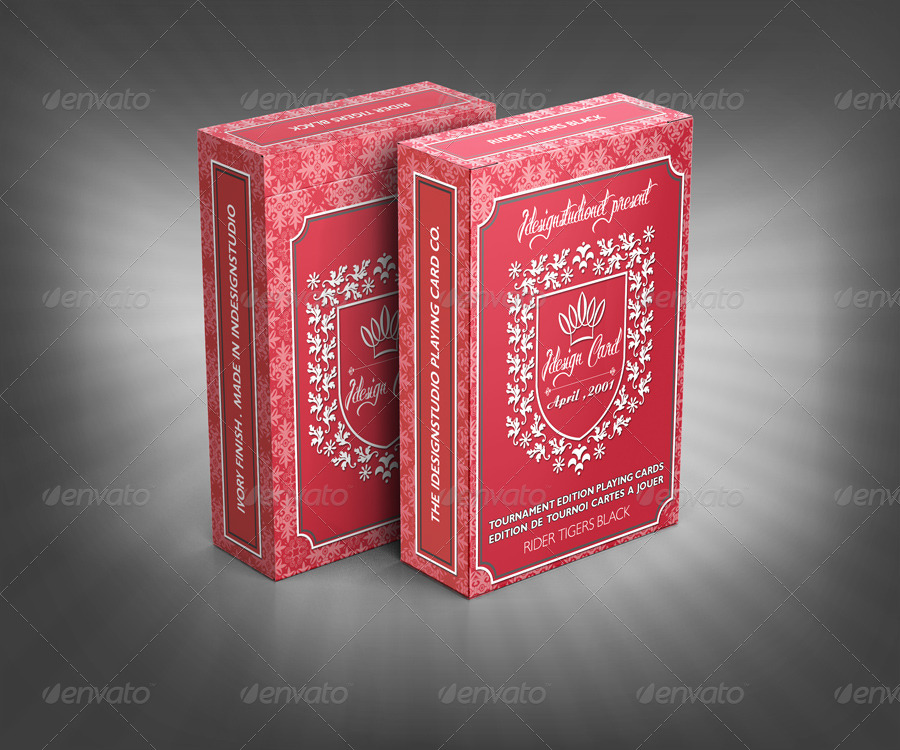 Download
---
Exclusive Boxes Mockups
High quality renders
Professional built in effects: golden, silver, copper and custom hot foil
Easy to edit via smart objects
Easy to change background color
Easy to change box color
Friendly user manual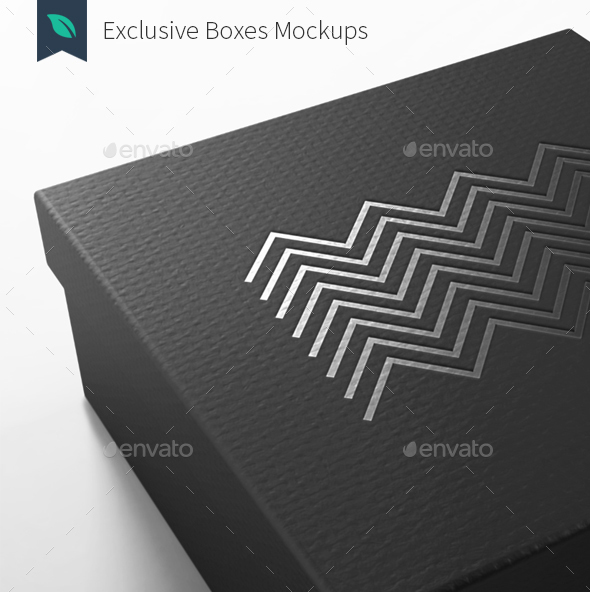 Download
---
Free Packaging Boxes Mockup PSD
Here's a free set of 3 packaging boxes mockup you'd be interested to showcase your packaging designs on.  This free PSD file is useful to display your branding designs and identity for gift products in style. You can easily replace your own logo or label designs using the smart-object layers.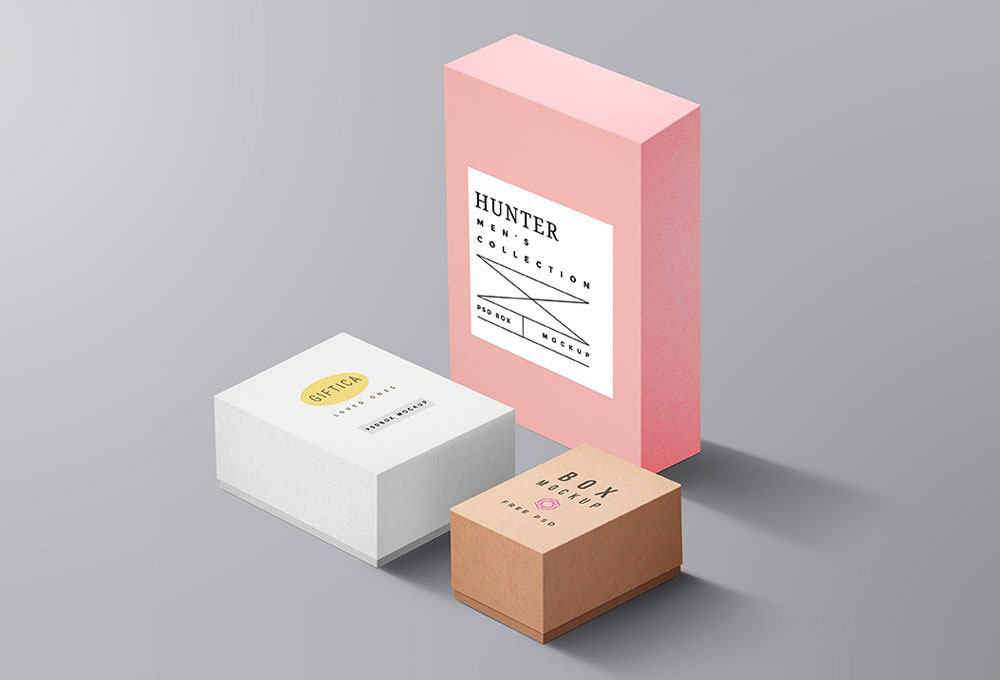 Download
---
Food Packaging – 2 Free PSD Mockups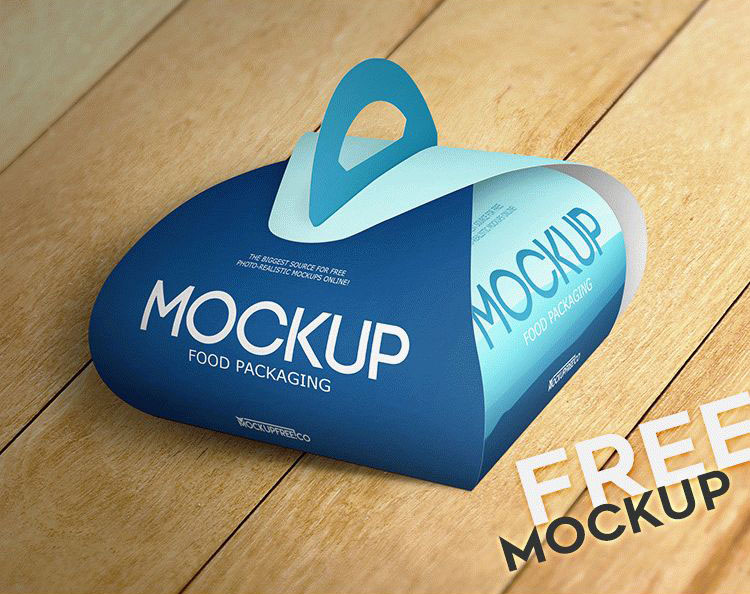 Download
---
Shoe Box Mockup
Layered PSD-file of an sleek shoe box. The file comes with three different views of the shoe box. Pixel-perfect image that are perfect for both web and print! Works with any background!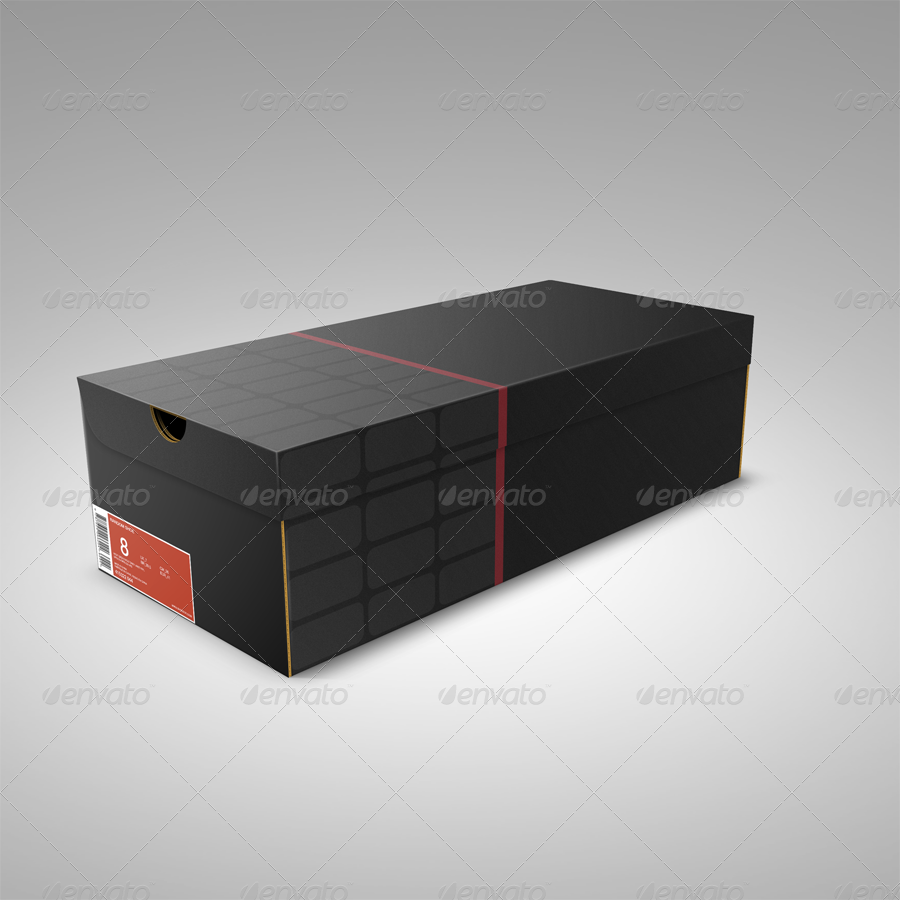 Download
---
Packagee Box Mockups
Coming up with another style for package box, we consider this mockup as a superb way to showcase your brand whilst portraying its premium or high-value image. Along with a new design, " Package Box Vol7″ also has a distinctive feature, it's a foil stamping. The foil stamping can make your products or your packaging shine and create eye-catching results. This mockup is totally suitable for a variety of products such as jewelry, cosmetics, garment or fashion products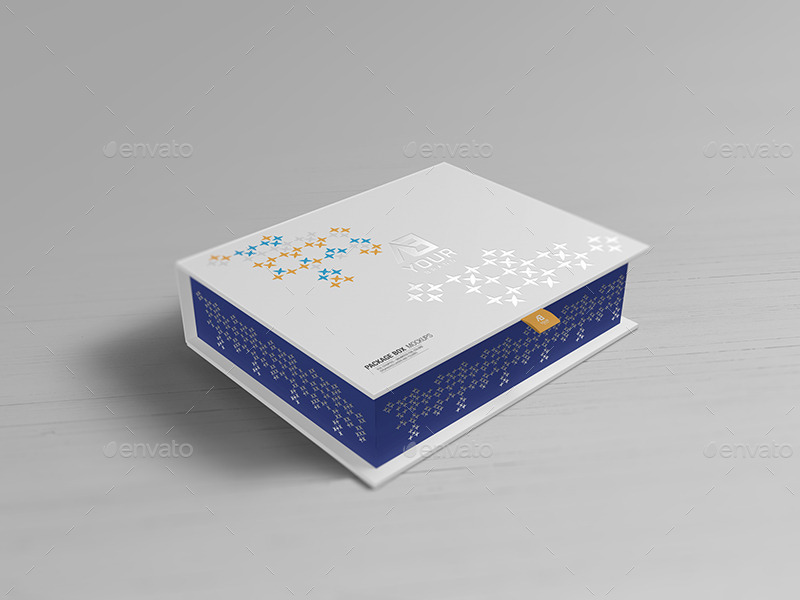 Download
---
Free PSD Cardboard Packaging Mockups
This is a front facing and perspective rectangle cardboard psd packaging mockup to let you display your branding design in style. Easily add your graphics with the smart layers.
Download
---
Cake Packaging Gift Box – Free PSD Mockup
Download free Cake Packaging Gift Box – Free PSD Mockup for showcasing your design and creating presentations!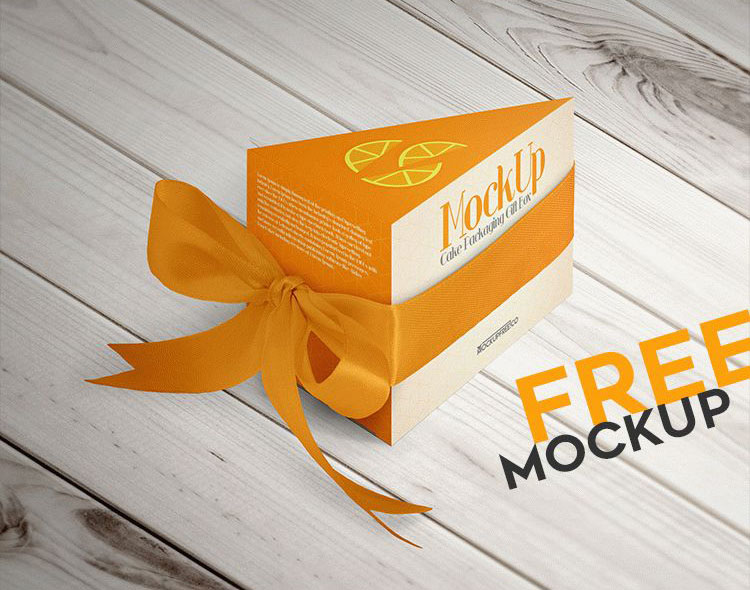 Download
---
Cream Jar Packaging Mockups
– 6 individual PSD-Files (1 Box + 5 Jars) – Simple to use (Smart Object) – Example Files + Manual included – 5 different Materials – Individual Colour – Shadow ON/OFF – Reflection ON/OFF – Alpha-Channel (changeable Background) – RGB – 300dpi – 4000×2500px
Download
---
DieCut Box Mockup PSD
8 PSD File Fully Layered
Editable via smart object
Shape diecut or victor (Victor Smart objects)
High resolution 3500×2500 px / 300dpi,
Organizaed Layers and folders
Fully separated and movable objects and shadows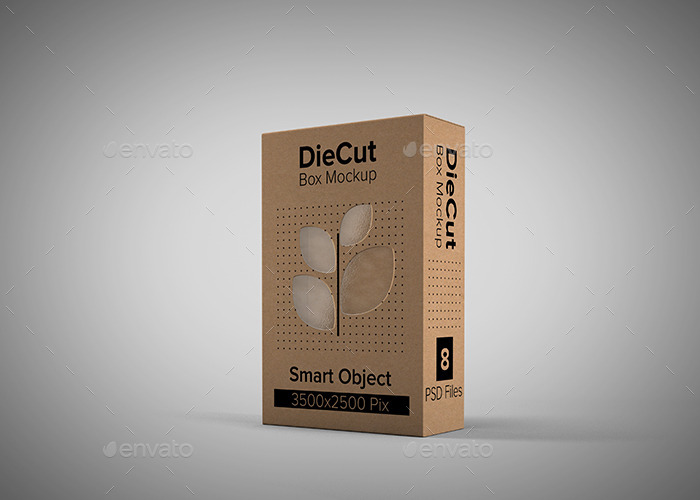 Download
---
7 Free Paper Box Mockups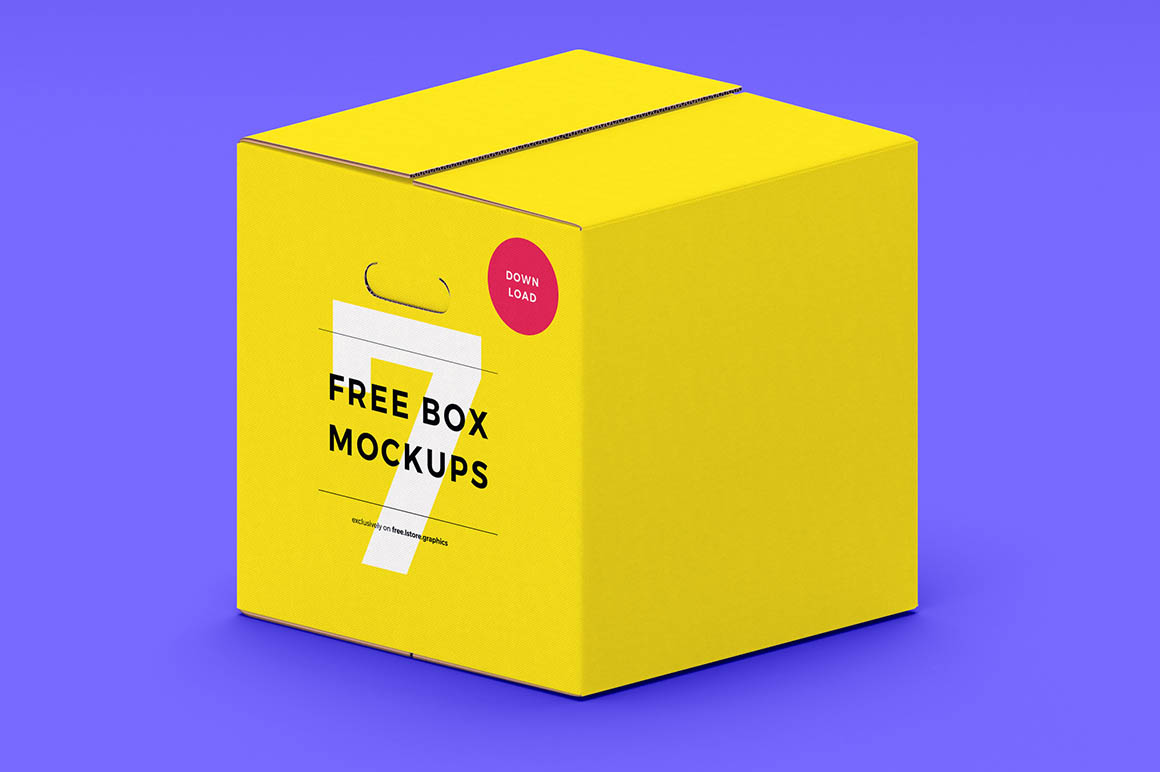 Download
---
Food Box Branding Mockup PSD
This is a set of 8 photorealistic Food Box branding mockups. Including Food Boxes, Business Cards and Chopstick wraps. Mockups based on real life photography. No photoshopped fake backgrounds! Different Smart object assigned to each of the box's sides for the most creative results. Just paste your design into the marked Smart object layer, save and done!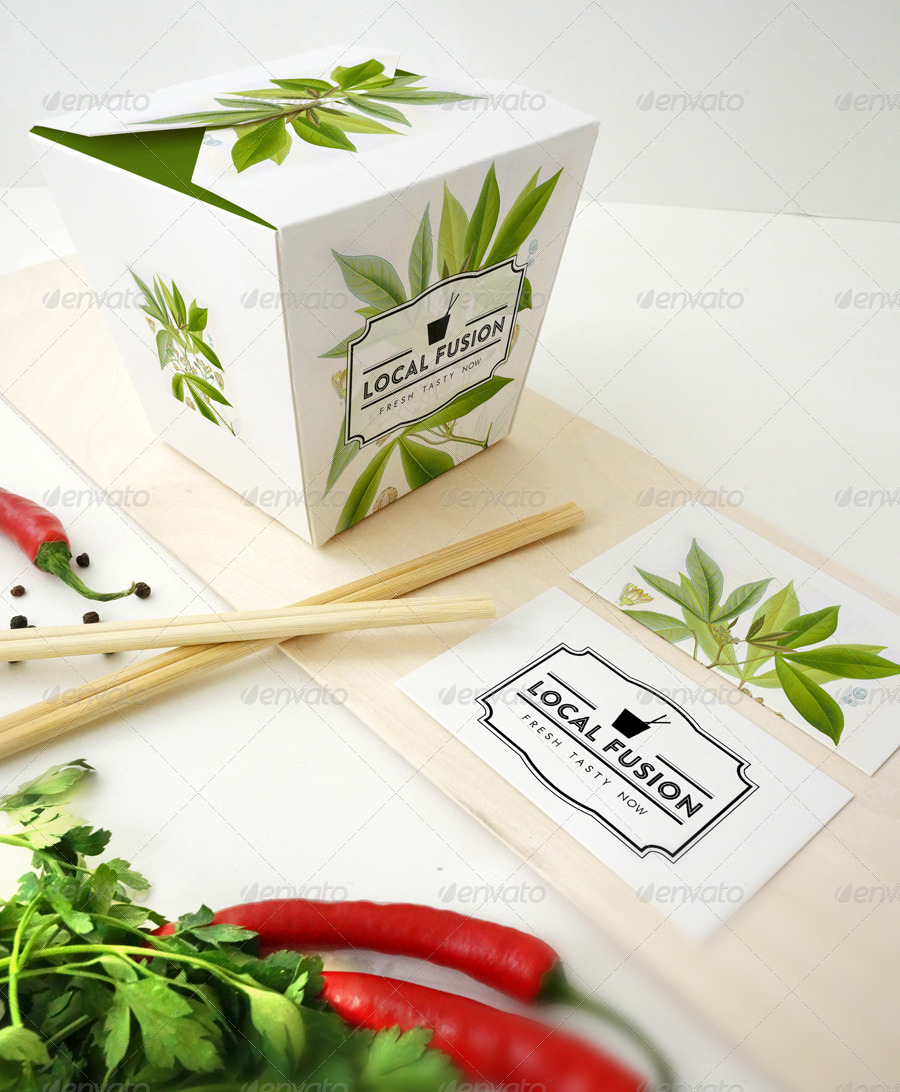 Download
---
Package Box Mockup
12 pre made psd;
Easy and fast editing via Smart-Objects;
Easy to cut out, all mask included;
Foil Stamping Effect
Customizable DOF Effect
Separated shadows and reflections;
Fully organizaed layers and folders;
High resolution: 4000×3000px;
Changeable background;
Photorealistic result;
Help file.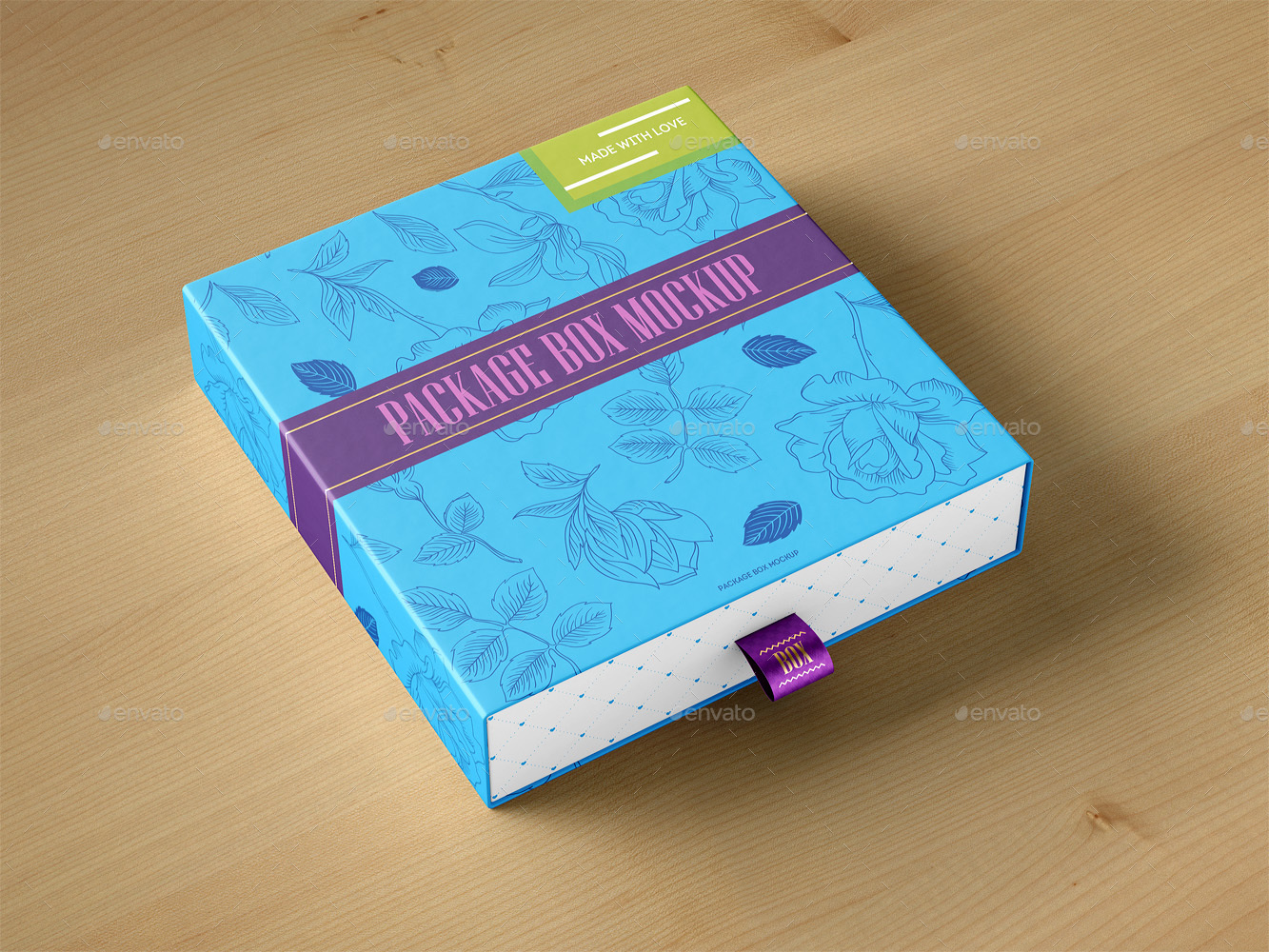 Download
---
Free Product Packaging Boxes PSD Mockup
Freebie is a set of 3 packaging boxes mockup in PSD format. The boxes come with editable smart-object layers along with label / logo mockup. They are ideal to display your product branding.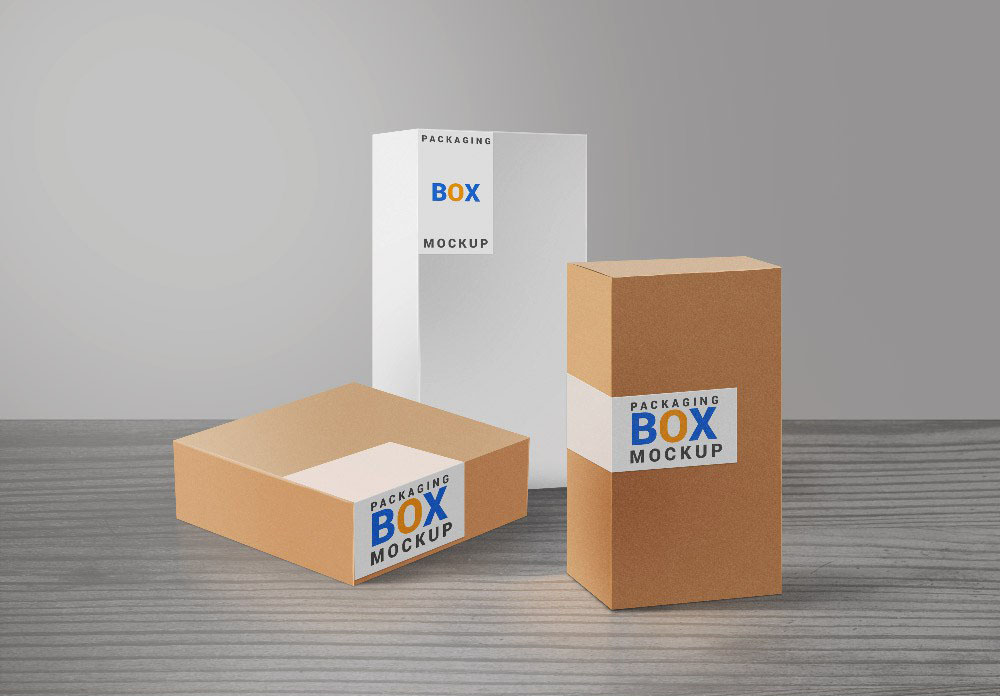 Download
---
The Mockup Box/ 7 Photorealistic Styles
A Photorealistic Box mock-up with 7 styles and unlimited compositions.
Very easy to modify by double clicking the smart object.
5 Fully layered 300 dpi files
4500×3000px
Easy to modify
2 Ribbons styles (one per box)
5 environment backgrounds styles
7 Photorealistic styles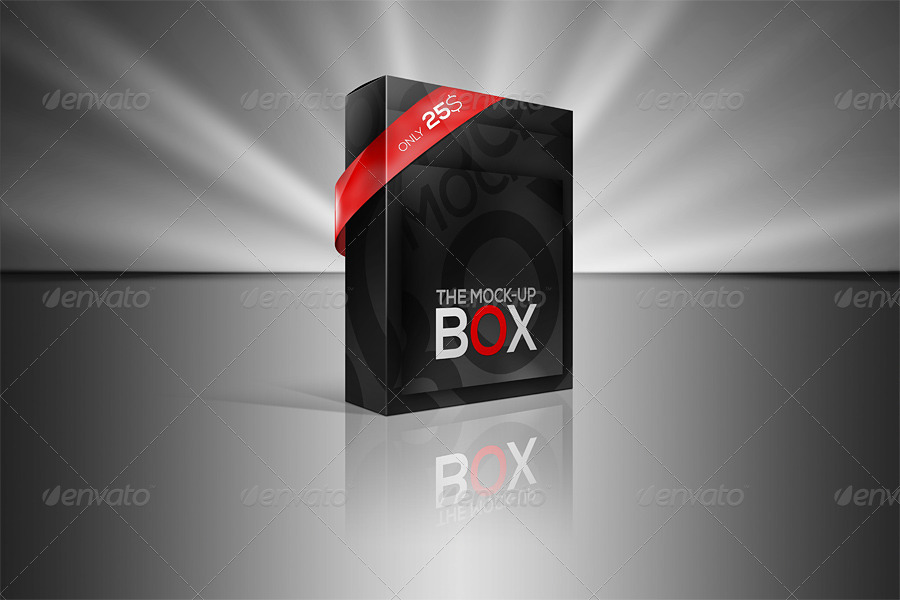 Download
---
Product Package Display Mockup
Show your Product packge with style! Create a realistic Product Package Display Mockup in few seconds. These PSD files uses the Smart-Object feature, so you can replace the mockup content easily and quickly. You just need to double-click the Smart-Object, paste your artwork, save, and you're done.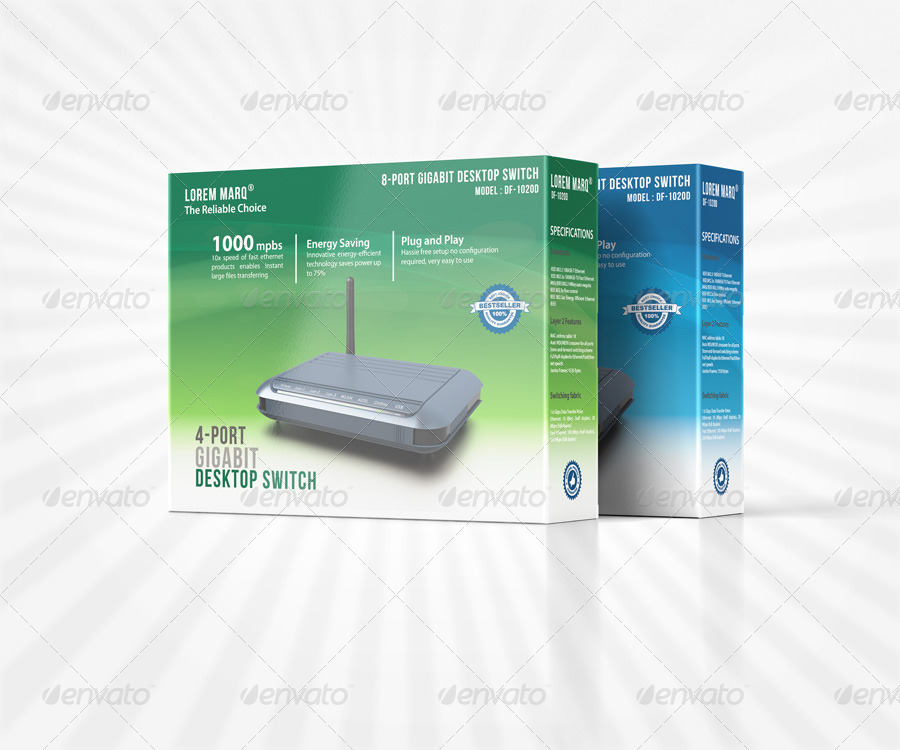 Download
---
Thank you for paying attention! I hope you like this collection. I have done it exactly for your inspiration and success) Have a great day!
(1 votes, average: 5 out of 5)