The BBQ is the best way to spend time with friends, have fun and eat a moist barbeque. The best way to invite a lot of people for your barbeque outdoor event is to give out BBQ flyer invitations with the details as for the place and date of an event. We would like to provide a list of 35 premium and free BBQ flyer templates in PSD for your outdoor barbeque party event promotion.
You can download any of these paid and free BBQ event flyer PSD templates and customize in Photoshop, one of the most effective editing program which help to personalize any flyer template in matter of minutes: Get Photoshop as part of a Creative Cloud single-app plan for just US$19.99/mo. Just download any of the below listed BBQ flyer templates, add eye-catchy photos and the event details and start to invite all your potential guests with the help of top-notch flyer invitation.
If you are currently working on several design projects related to web design, you can find helpful any of our free professional web PSD templates. There are also a lot of other useful free design resources on our website, such as free graphics freebies or free icon sets.
Right now, you are welcome to enjoy these creative and "tasty" premium and free barbeque party flyer PSD designs and use them for creating outstanding promotional materials or flyer invitations to your one-of-a-kind BBQ party event 2018.
Free Template for BBQ Party
If you are planning to design a creative cartoonish flyer for a BBQ party event, then this interesting and creative print-ready free BBQ flyer PSD template is right for you! The flyer is set in 2625×3375 dimension (8,5″ õ 11″ with 0,25″ bleed) and is ready for personalization.
Download
---
BBQ Dinner Party Free Flyer Template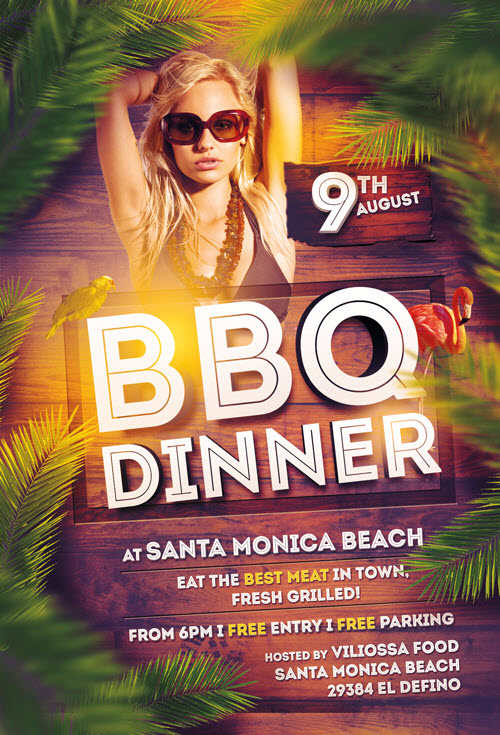 Download
---
BBQ Party Flyer PSD Template
Download this stylish free barbeque party flyer PSD template in retro style for creating outstanting attractive invitations to a summer barbeque party.
Download
---
BBQ Day Free Poster Template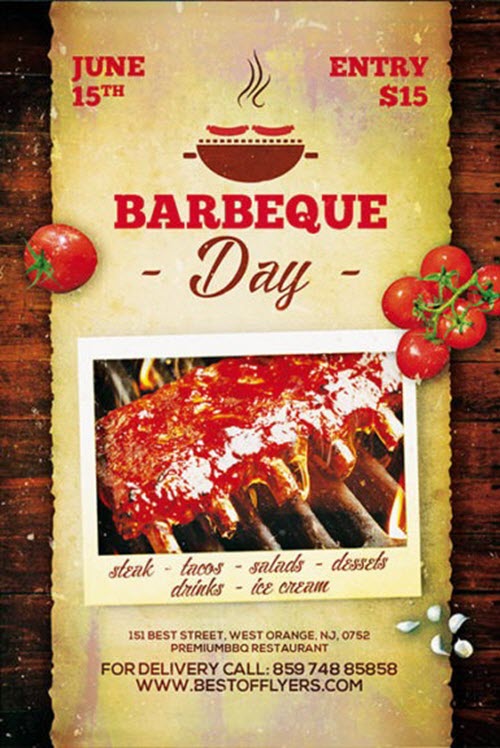 Download
---
Free Summer BBQ Party Flyer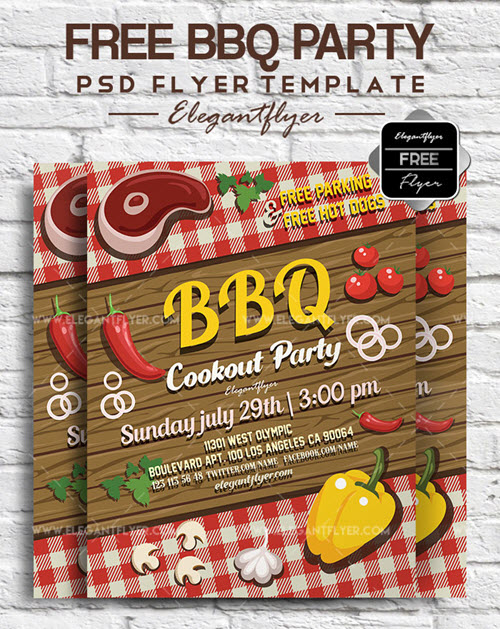 Download
---
BBQ Flyer in PSD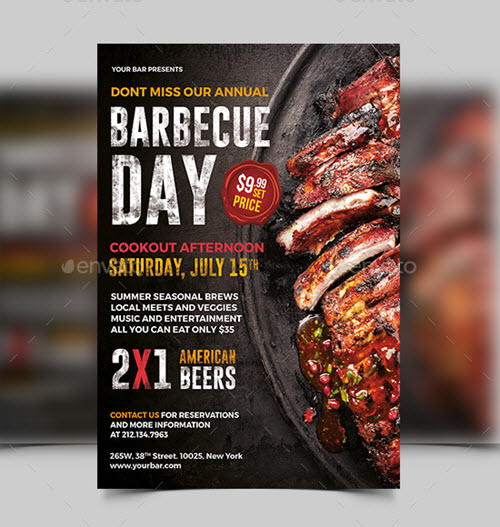 Download
---
Free BBQ Flyer Template- Free Flyer PSD Template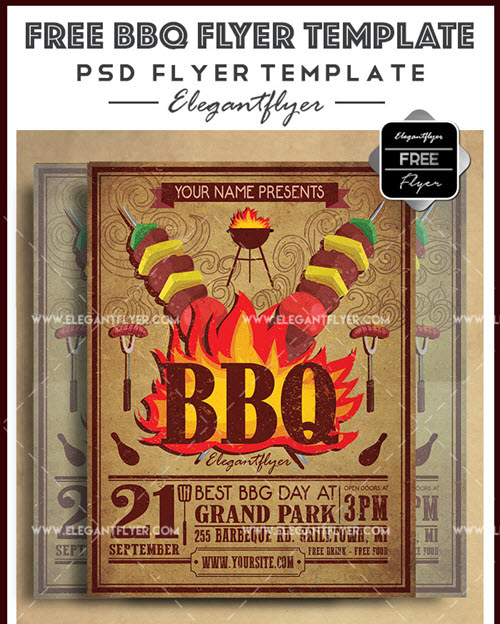 Download
---
BBQ Flyer PSD Template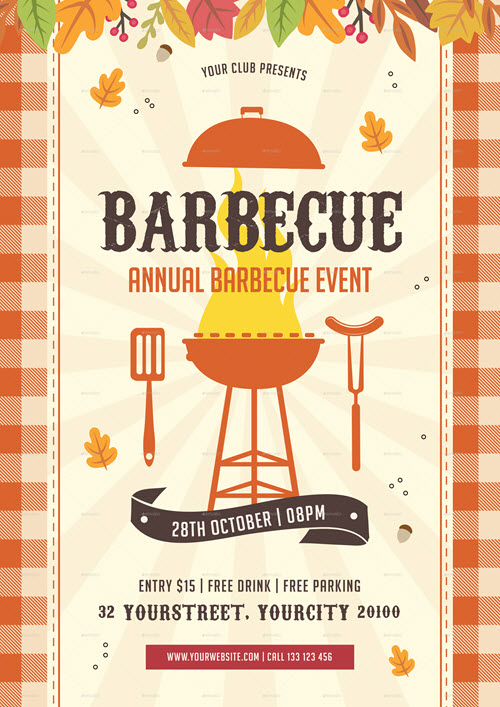 Download
---
BBQ V02 – Free Flyer PSD Template
Download
---
BBQ Party Celebration Free Graphic Templates Branding Kit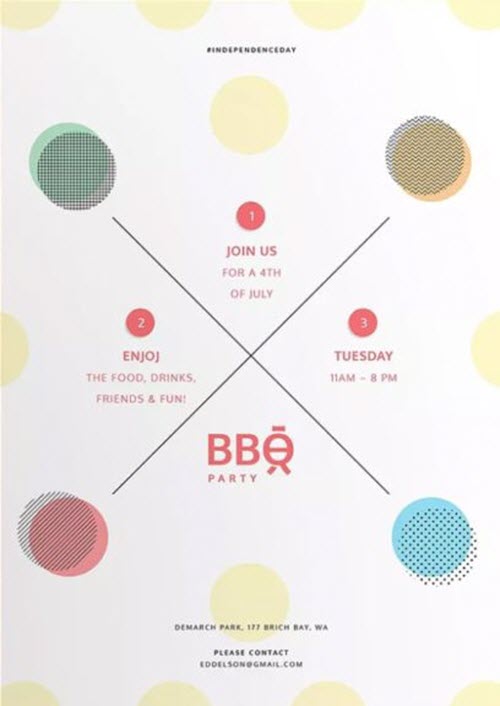 Download
---
BBQ – Free Flyer PSD Template
Download
---
Grill Weekend Free Flyer Template
Download
---
BBQ Cookout Free Flyer Template
Download
---
BBQ Party – Flyer PSD Template
Download
---
Weekend BBQ Flyer Template
Download
---
4th Of July BBQ Flyer
Download
---
BBQ Flyer Template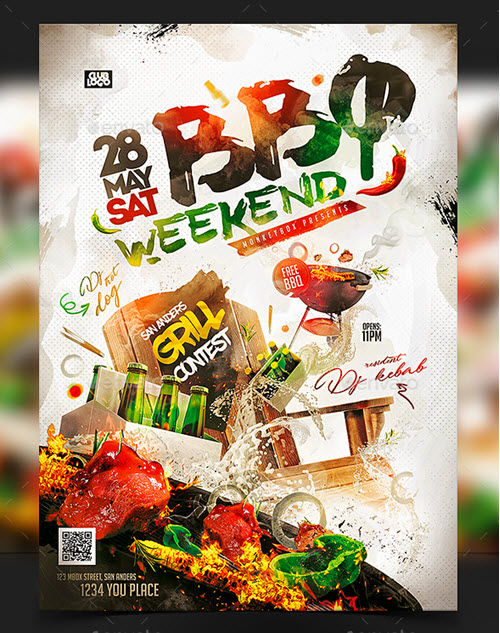 Download
---
Barbecue BBQ Flyer Template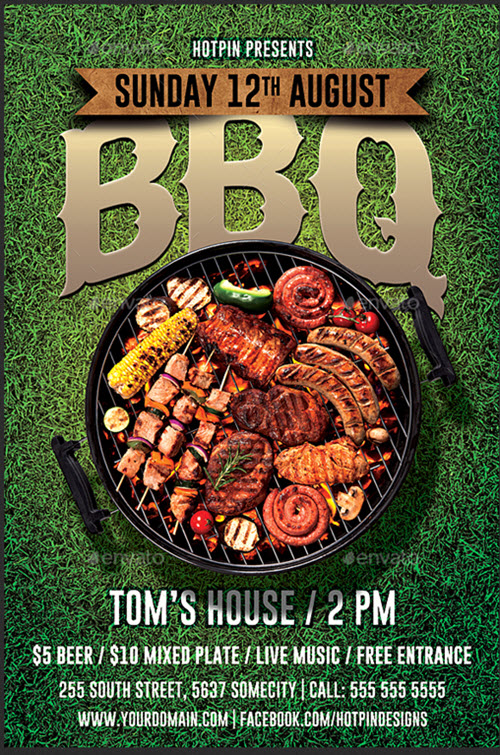 Download
---
BBQ Weekend Flyer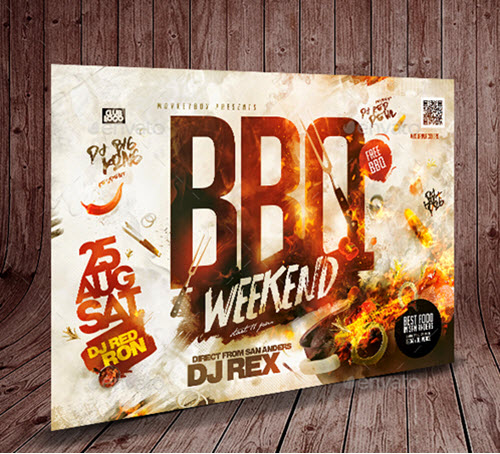 Download
---
Cookout / BBQ Flyer & Poster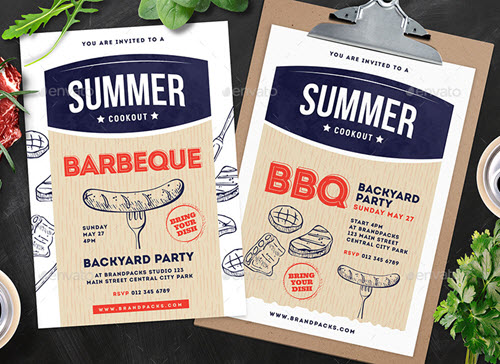 Download
---
BBQ Party Flyer Template
Download
---
Weekend / Holiday BBQ Party Flyer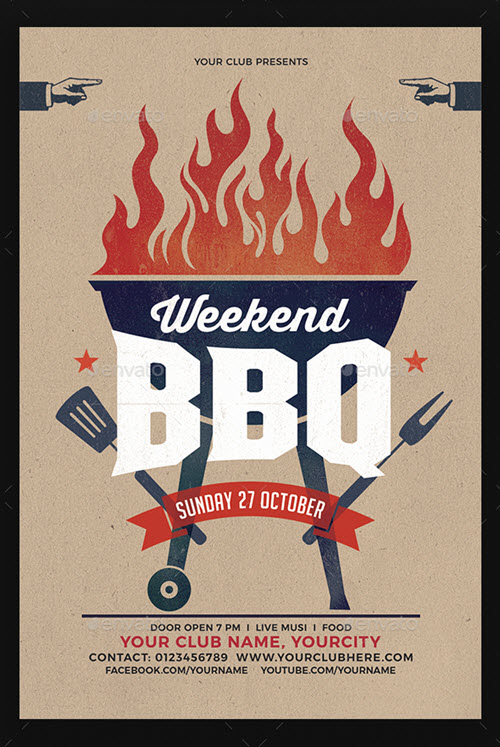 Download
---
BBQ Weekend Flyer Poster in PSD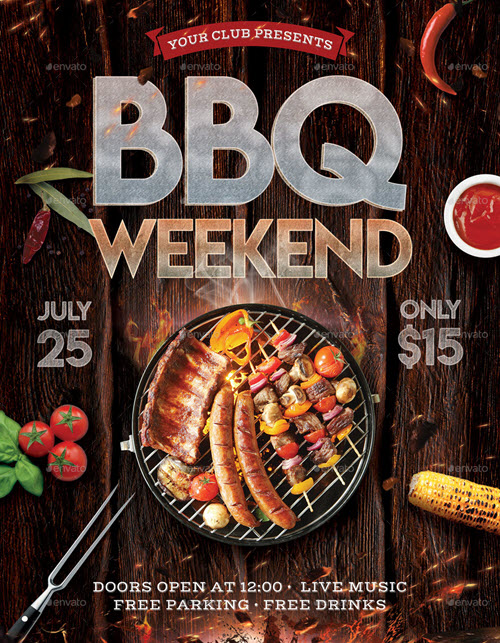 Download
---
BBQ Weekend Flyer Poster Template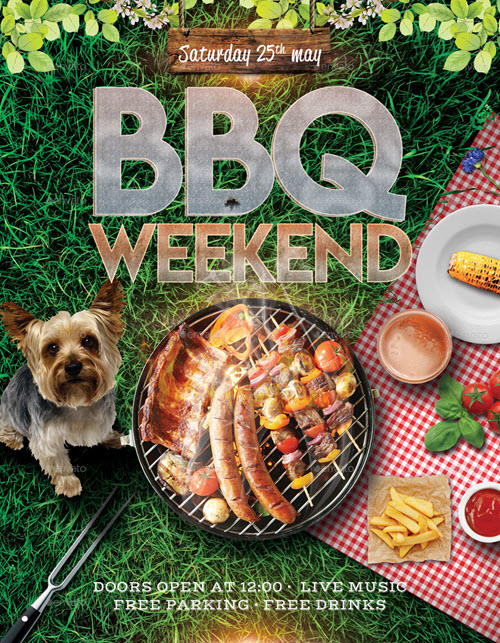 Download
---
The BBQ Party Flyer
Download
---
Steak House Flyer & Poster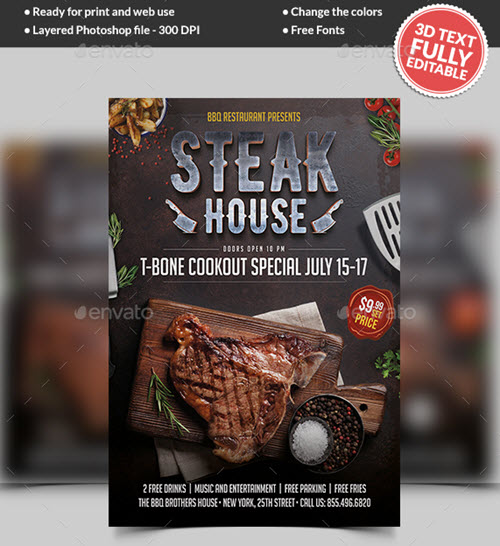 Download
---
BBQ Party PSD Flyer
Download
---
BBQ Hour Flyer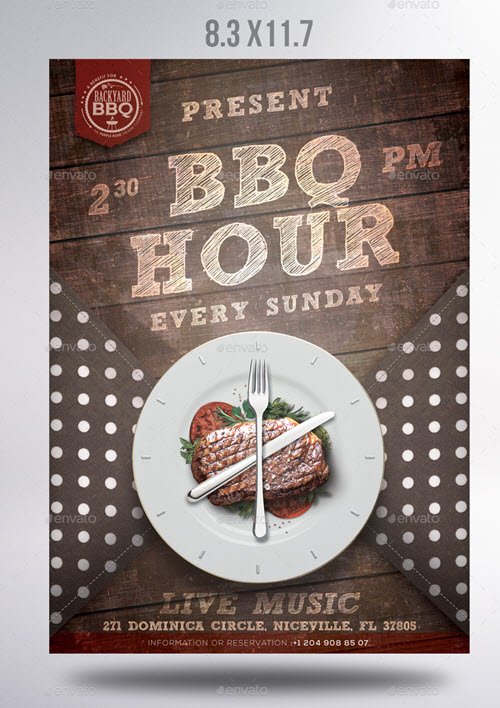 Download
---
4th Of July BBQ Party Flyer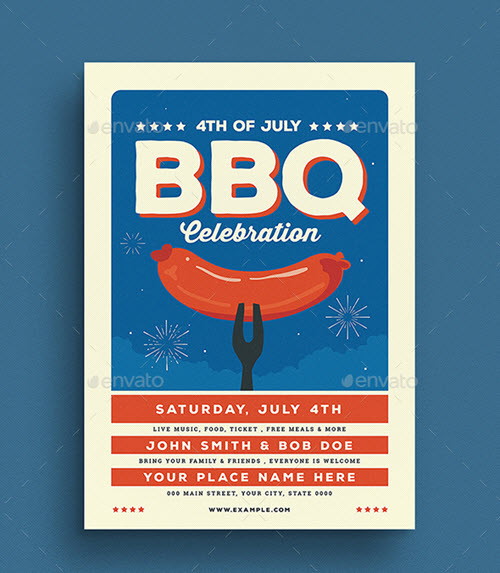 Download
---
Barbecue Party Flyer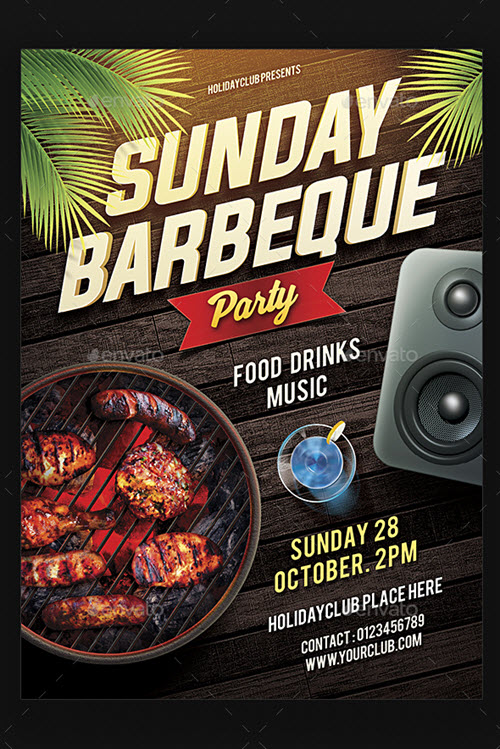 Download
---
Summer / Holiday BBQ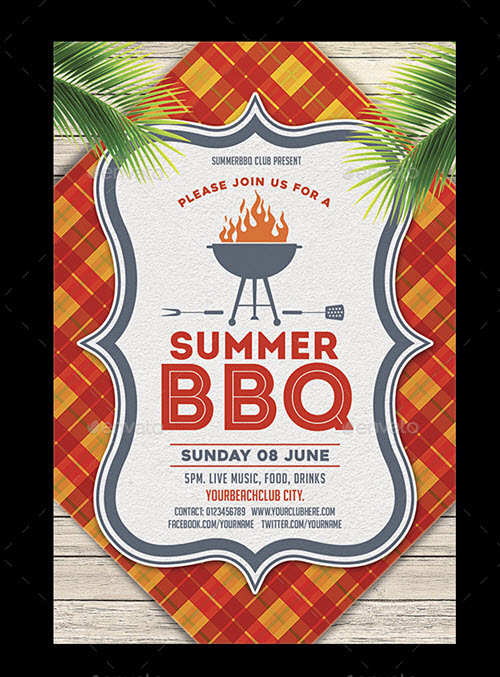 Download
---
Barbeque Flyer in PSD
Download
---
BBQ Weekend Poster / Flyer Template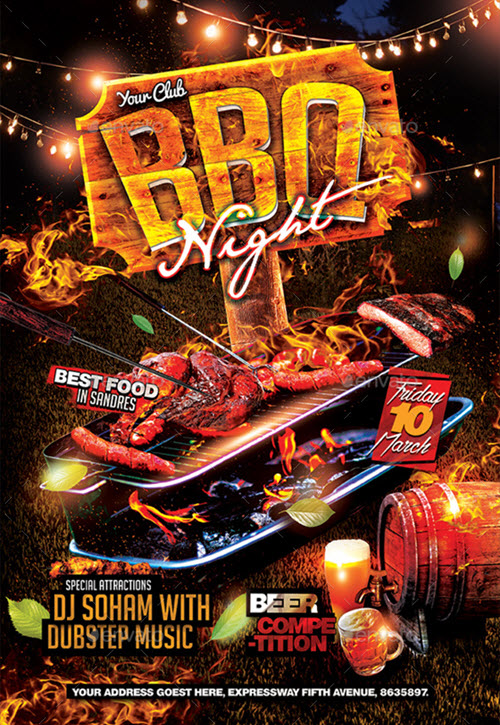 Download
---
Flyer BBQ Party Template
Download
---
Cookout at Park Bbq Weekend Flyer Poster
Download
---