The background is an essential part of any design. Whether it is a web design, a print design, a packaging design, a graphic or an app design, the background appears in any design and serves as a foundation for highlighting text and core design elements.
In recent years, the watercolor design has become one of the most popular techniques applied to many design projects. Watercolor backgrounds and textures give a unique, personal touch and turn any kind of design into a kind of handcrafted artwork.  We have carefully handpicked a collection of really amazing and original 40+ free watercolor textures and backgrounds which you can apply to add a custom unique look to any type of design.  Using Photoshop, you can smoothly add any of the below-listed free watercolor backgrounds or textures to your design project to make it look outstanding and original.
---
We would like to offer you our new awesome product – Free Watercolor Textures and Alphabet + Premium Version! Download it if you want them to use in special design and for implementing interesting ideas into life. Enjoy out exclusive templates and become successful with Free-PSD-Templates!
---
Create beautiful wedding invitations design, gift packaging design, print designs, website design, etc, using these exclusive free watercolor textures. Most of the items include a pack or a bundle of various backgrounds, textures and patterns created in watercolor PSD or vector format.
Looking for more free graphic design freebies? You are at the right place! Free PSD templates provides a wide range of free graphic design and web design resource. Whether you are working on a print design project, we have a great collection of exclusive free print templates in PSD and free flyer templates. You can create amazing, professional design presentations using our multipurpose free mockup templates.
Free Sea Watercolor Set in PSD
Create amazing sea-related graphic design projects and printable items like flyers, posters, invitations, greeting cards, etc, using this creative, high-end Free Sea Watercolor Set in PSD. It consists of 12 free sea elements and 4 sea backgrounds which you can easily insert in any project using Photoshop.
Download
---
9 FREE Watercolor Backgrounds
Download
---
10 Free Watercolor Splash Textures in 2019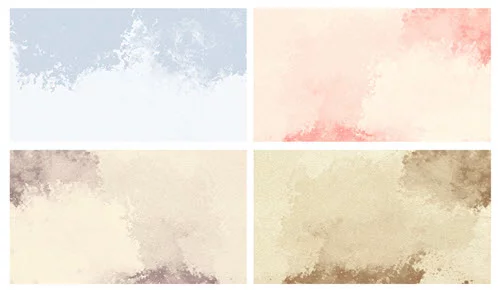 Download
---
Free Colorful Blots Watercolor Backgrounds set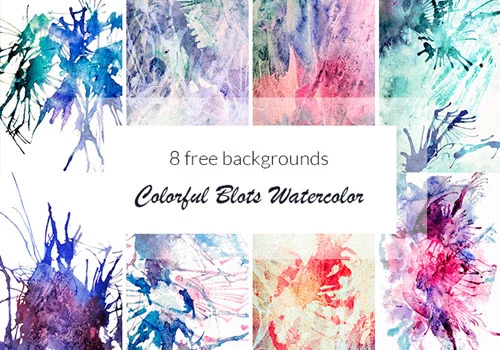 Download
---
Free Hand-Painted Watercolour Backgrounds
Download
---
Free Abstract Watercolor Background
Whether you are looking for seamless watercolor free patterns or free watercolor free backgrounds with abstract design, this set if right for you. It includes 4 seamless patterns and 4 backgrounds.
Download
---
Free Colorful Watercolor Background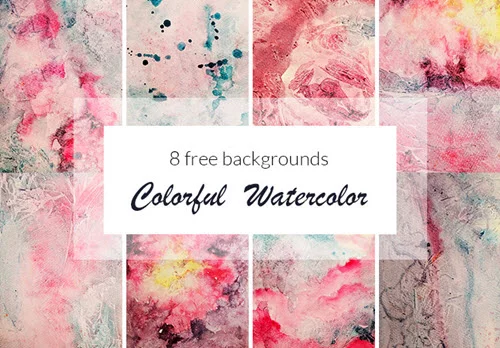 Download
---
Watercolor Galaxy Textures
Download
---
Free Warm Watercolor Background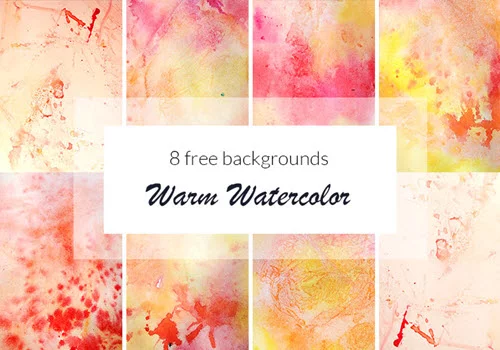 Download
---
8 Textures: watercolors
Download
---
Free 8 Purple Textured Watercolor Backgrounds
Download
---
Free Vector Set Of Square Watercolor Backgrounds
Visit the website
---
Free Red Textured Watercolor set
Download
---
10 WaterColor Circle Textures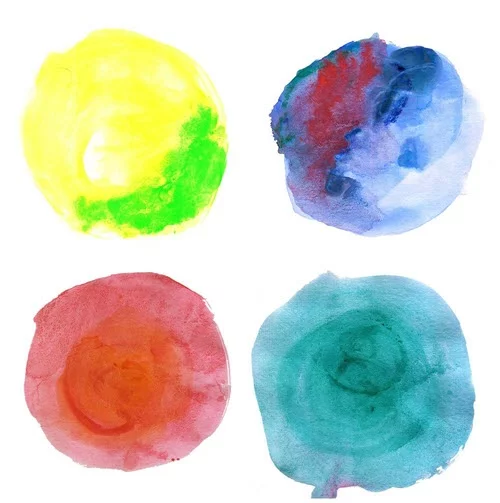 Download
---
8 Free Colorful Textured Watercolor backgrounds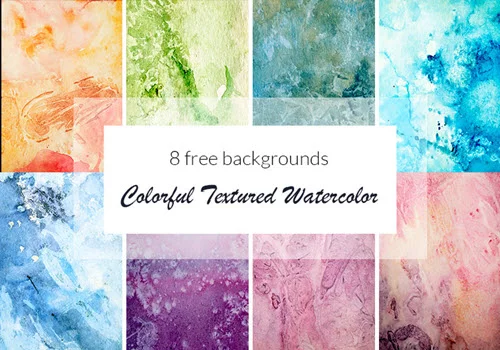 Download
---
Abstract Watercolor Textures
Download
---
Free 8 Blue Textured Watercolor backgrounds
Download
---
Free Grunge Watercolor Textures Collection
Download
---
Free Green Textured Watercolor backgrounds
Download
---
Free Watercolor Textures Pack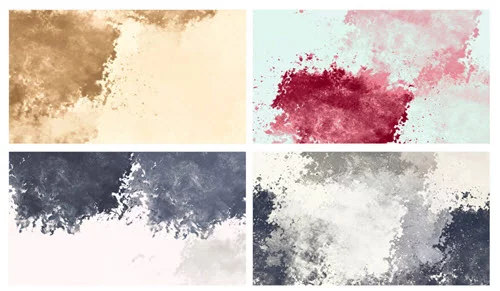 Download
---
20 Hand-Drawn Free Watercolor Blue Spots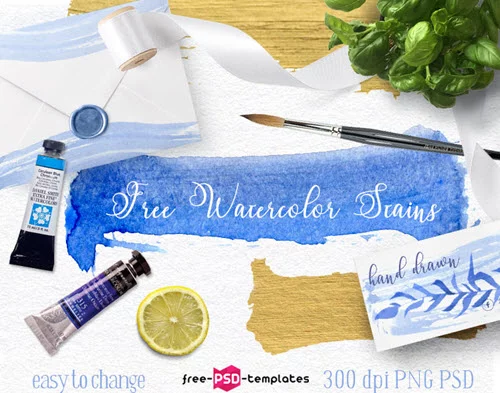 Download
---
Lazeez Watercolor Textures 4K UHD Backgrounds
Download
---
Free Pastel Shades Watercolor Backgrounds Set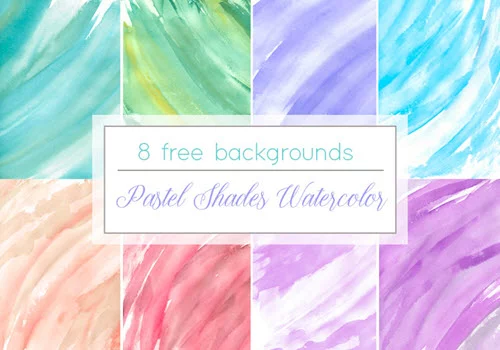 Download
---
3 Free Watercolor Textured Backgrounds
Download
---
8 Free Gold Marble Watercolor Backgrounds
Download
---
4 Free Halftone Watercolor Textures Backgrounds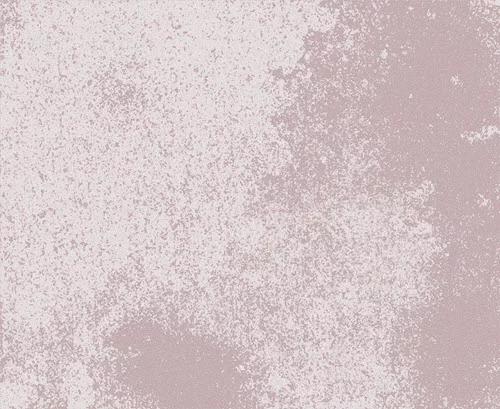 Download
---
Free Blue Marble Watercolor
Download
---
Watercolor Textures Pack
Download
---
Free Sand Blur Watercolor Background
Download
---
Free Colorful Watercolor Stains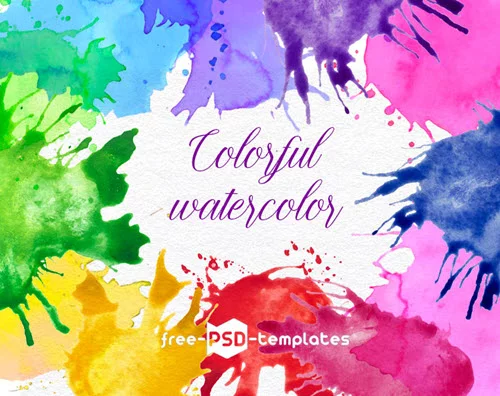 Download
---
Free Watercolor Textures Designs Download
Download
---
Free Mint Green and Gray Vector Patterns
Download
---
Free Watercolor Spring Nature 8 Backgrounds
Download
---
Watercolor Texture Pack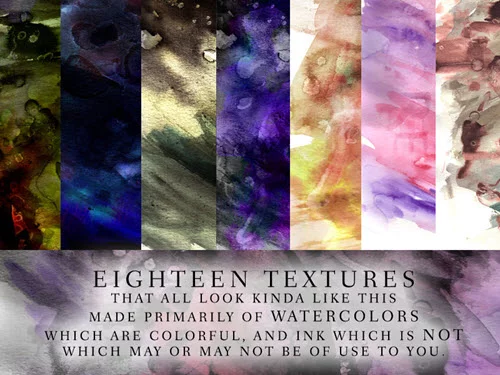 Download
---
FREE Watercolor Backgrounds Bundle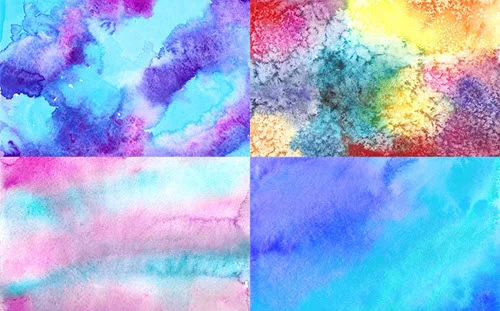 Download
---
Free Watercolor Magnolia Watercolor PSD templates
Download
---
12 Free Watercolour Backgrounds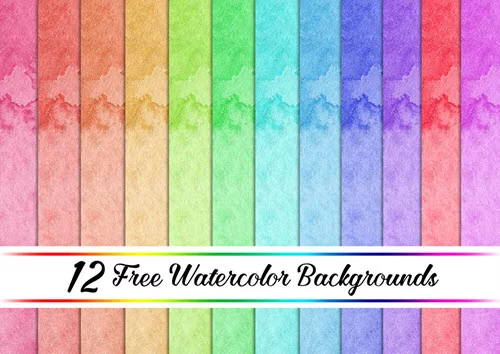 Download