It's almost about time to get prepared for a Halloween 2018, as it is 2 months away from now. We have put together 40 best premium and free Halloween PSD templates, including flyer, poster and social media event cover templates. They will help you to reach 100 % attendance to your Halloween costume, horror or DJ party event thanks to original and attractive premade design and print-ready format.
Halloween is one of the most anticipated holidays of the year, so if you want to get the most out of the party, a solid and complex promotion is a must. The distribution of the flyer invitations with a Halloween dedicated design is one of the most cost-effective ways of spreading the word about an upcoming Halloween party event. Using one of the below-listed premium & free Halloween PSD templates, you can easily create a custom Halloween flyer design for a costume party event, or a horror party etc. It's pre-designed format with fully customizable smart objects layers, you can add to a flyer any specific details about your event, including photos, text, date and place. Only several actions in Photoshop and you have a powerful advertising tool in your hands – creative flyer design for your Halloween party 2018: Get Photoshop as part of a Creative Cloud single-app plan for just US$19.99/mo.
Stop browsing for free exclusive templates for your flyer designs. Download anytime any of our free print templates and create high-end print advertising designs for your clients and for your business. If you are a designer and create a lot of design projects on a regular basis and need some frames and mockups for showcasing and presenting them to clients or for including them in a portfolio, don't hesitate to use our multipurpose free mockup PSD templates.
---
Halloween Party Night Free Flyer Template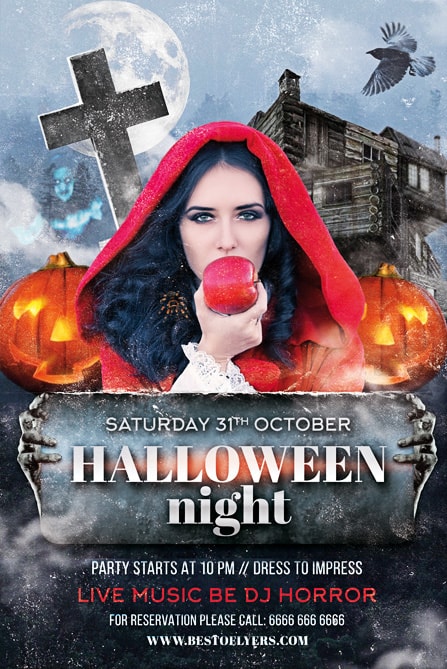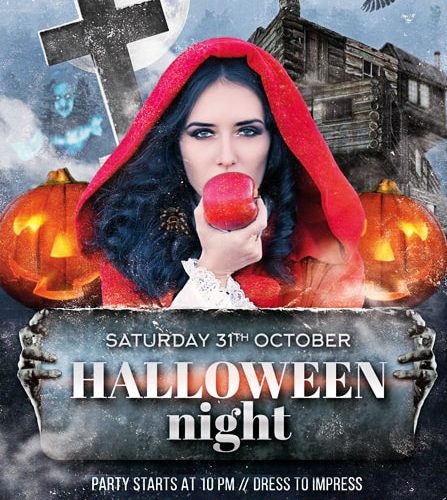 Freebie includes
4 x 6″ Flyer PSD Template
Facebook Cover PSD Template
Download
---
FREE HALLOWEEN PARTY – FLYER VECTOR TEMPLATE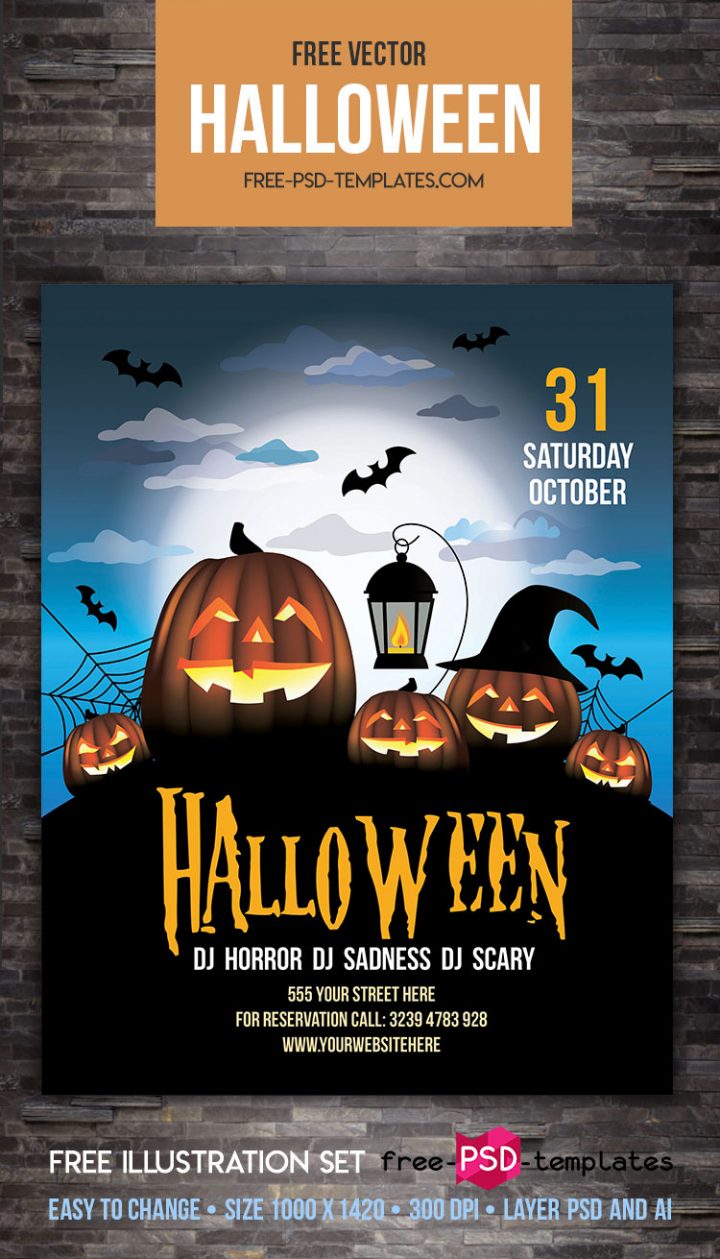 Download
---
Free Halloween Flyer PSD Template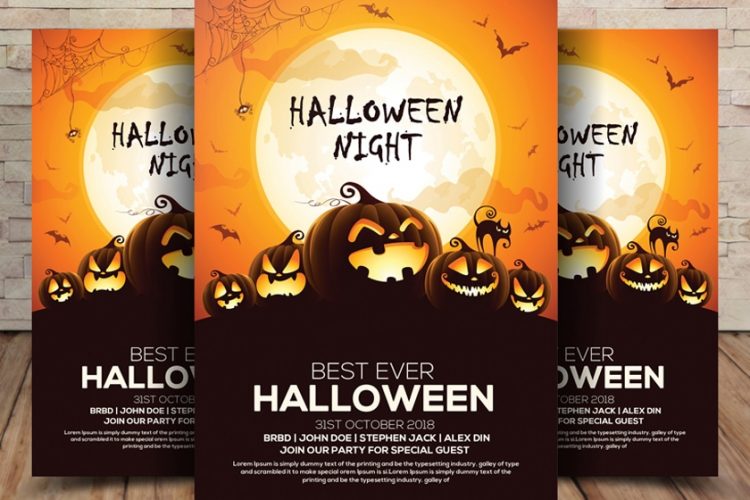 Download
---
Free Halloween Invitation Templates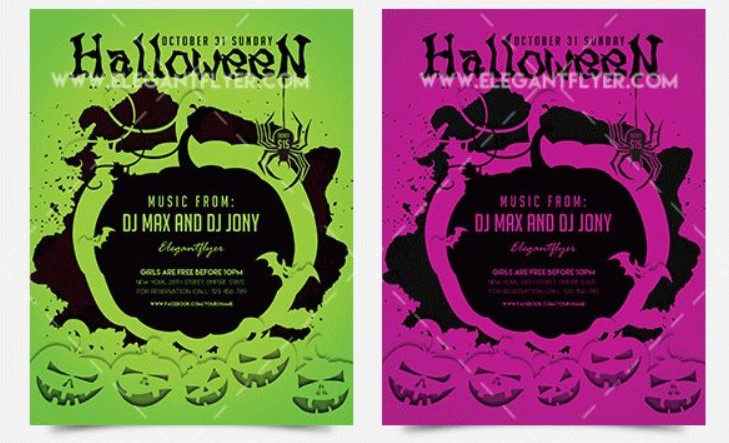 Download
---
FREE HALLOWEEN TEMPLATES SUITE

Download
---
Free Halloween Night Party / Costume Flyer Design Template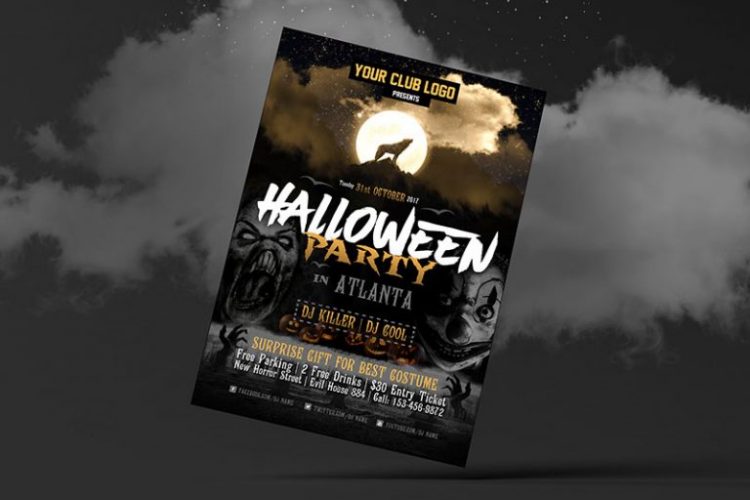 Download
---
Halloween Party Invitation Flyer PSD Template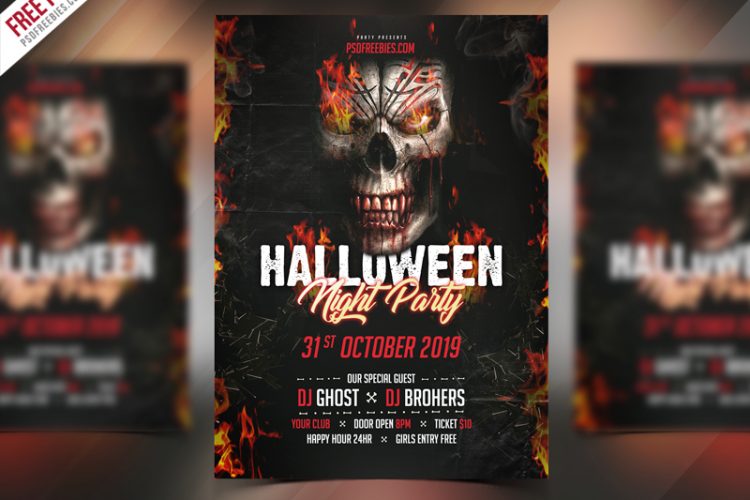 Download
---
Halloween PSD Flyer Template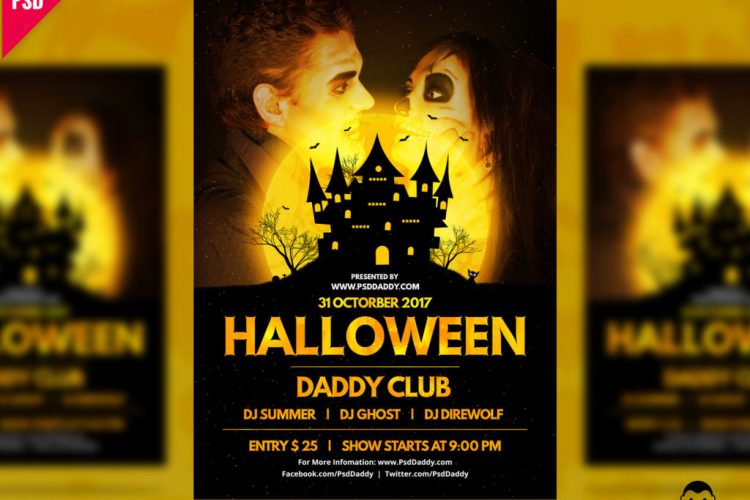 Download
---
Dia De Los Muertos – Free Flyer PSD Template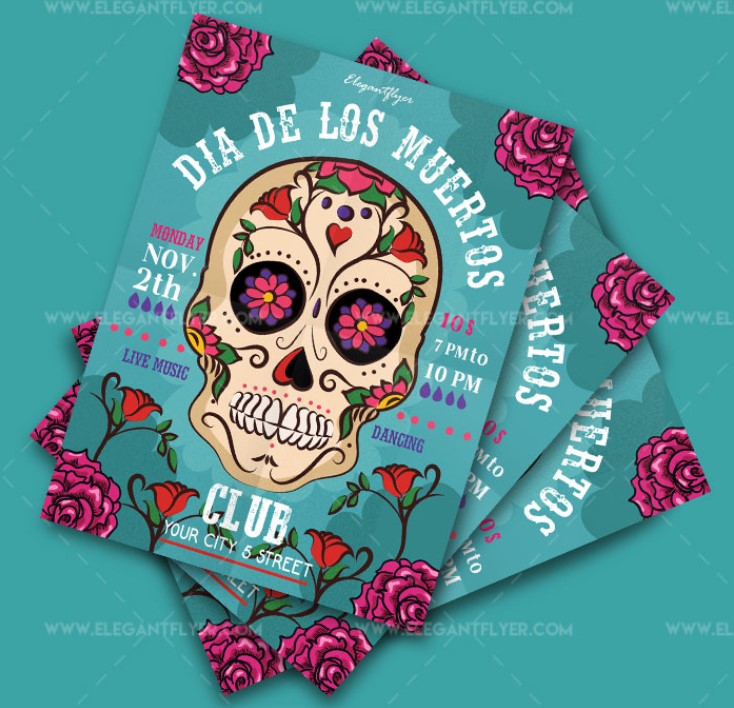 Download
---
Halloween DJ Flyer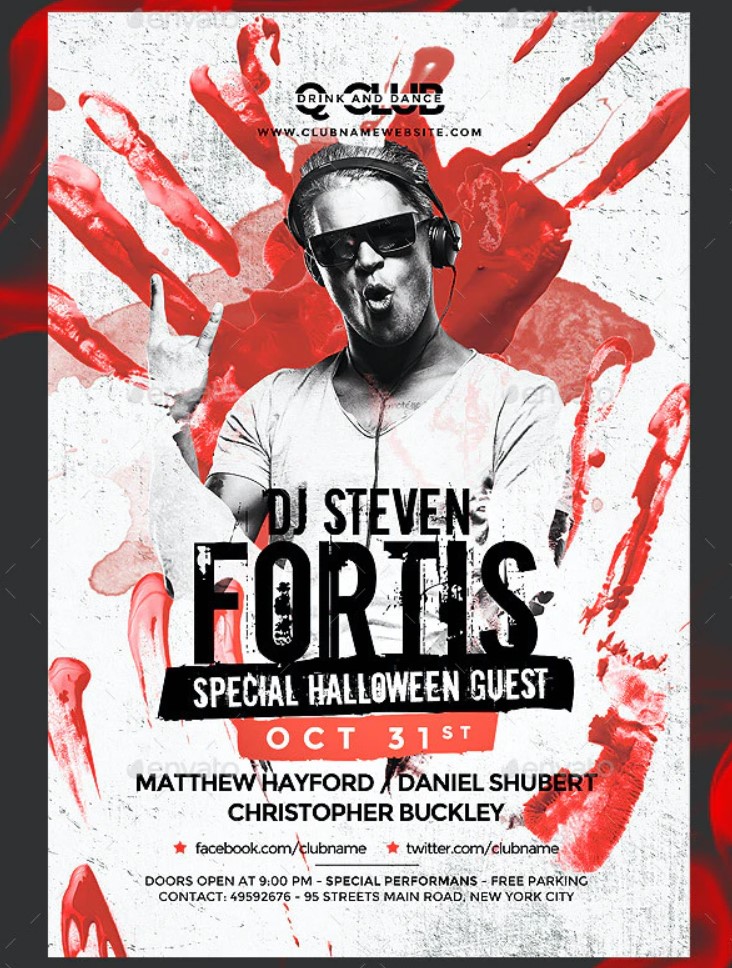 Download
---
Halloween Free Flyer Templates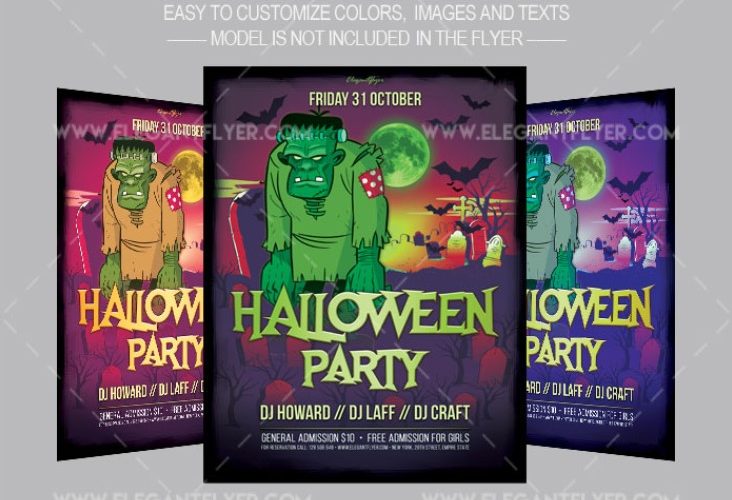 Download
---
Halloween Special Set Template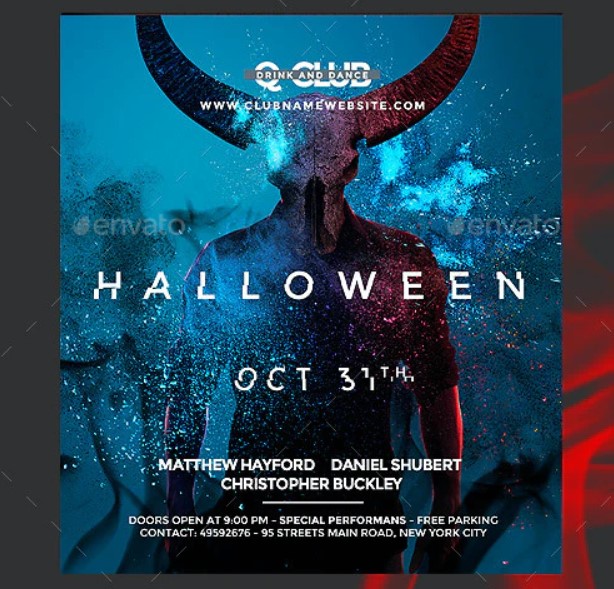 Download
---
Free Dia De Los Muertos Party – Flyer PSD Template

Download
---
Halloween Flyer Template 3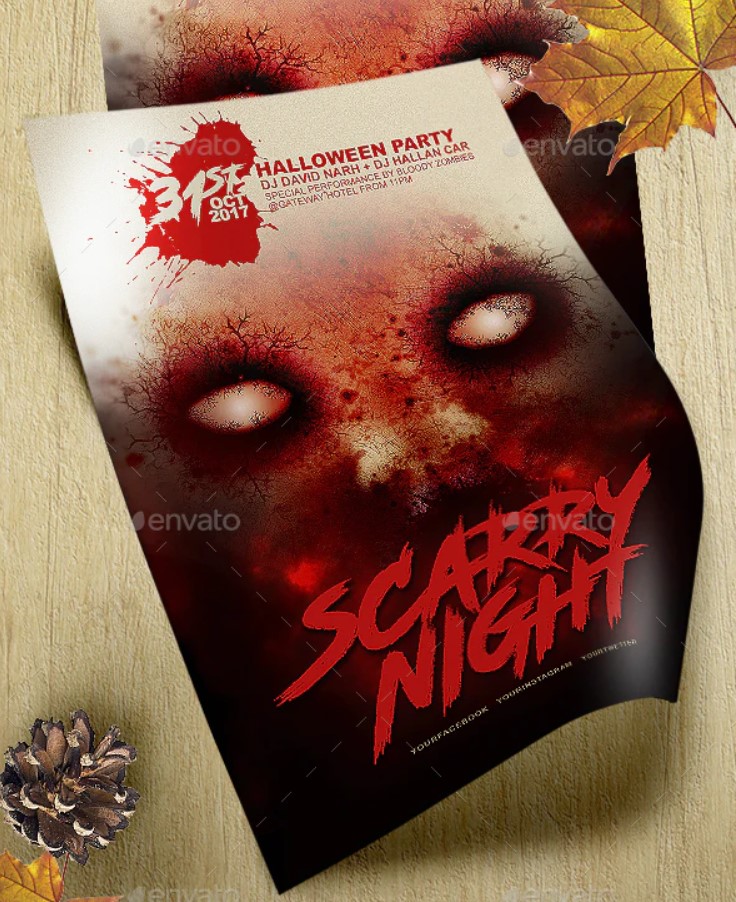 Download
---
Halloween Flyer + Facebook + Instagram Template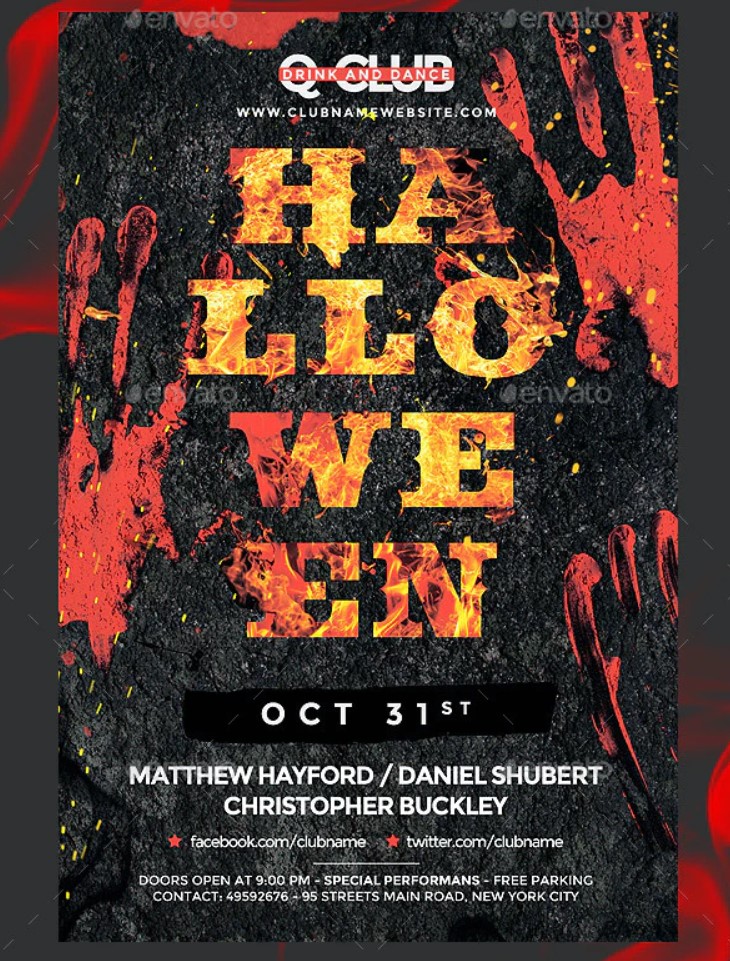 Download
---
Free Halloween Horror Carnival Flyer Template
Download
---
Halloween Flyer Bundle V5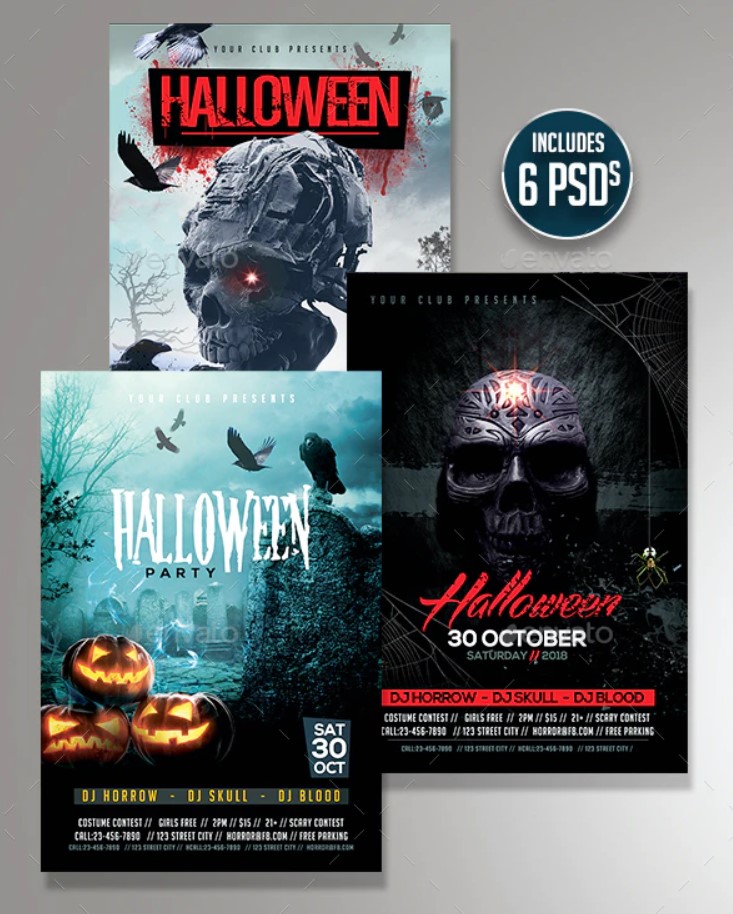 Download
---
Happy Halloween – Free Flyer PSD Template
Download
---
Halloween Flyer Bundle V3
Download
---
Halloween Flyer Bundle V7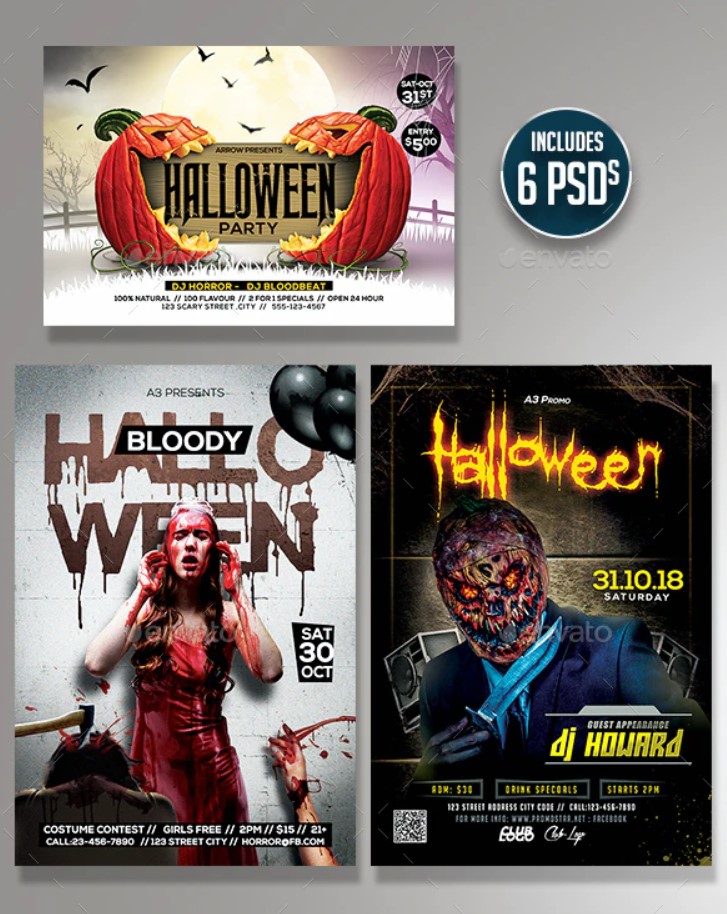 Download
---
Halloween – Free Flyer PSD Template

Download
---
Halloween Party Flyer Invitation Template
Download
---
Halloween Sexy Party Flyer in PSD
Download
---
Halloween Nightclub Party Flyer PSD Template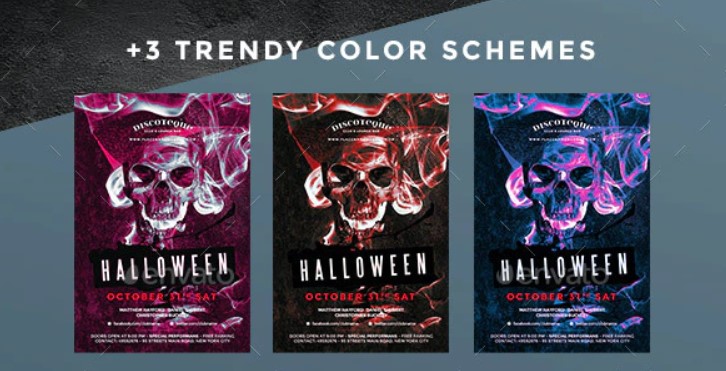 Download
---
Halloween Poster/Flyer PSD Template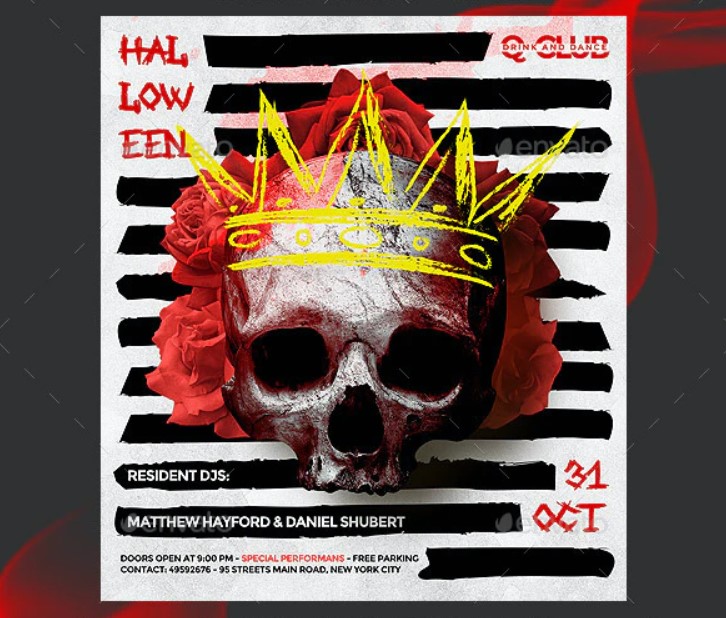 Download
---
Halloween DJ Party Flyer Template in PSD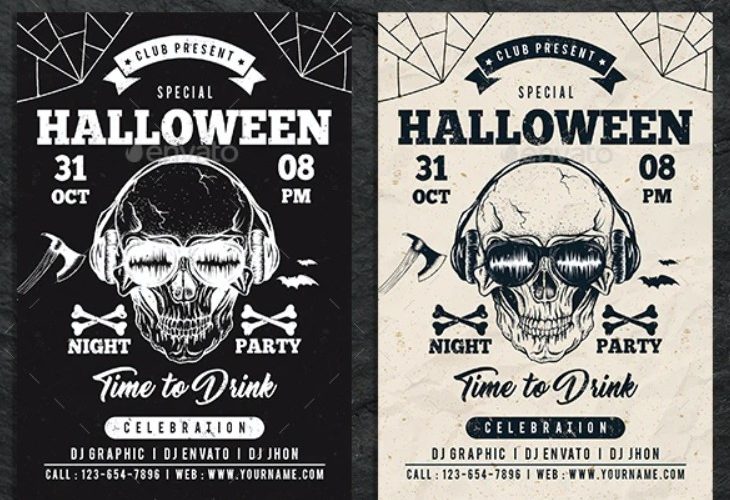 Download
---
Halloween Red Skull Flyer PSD Template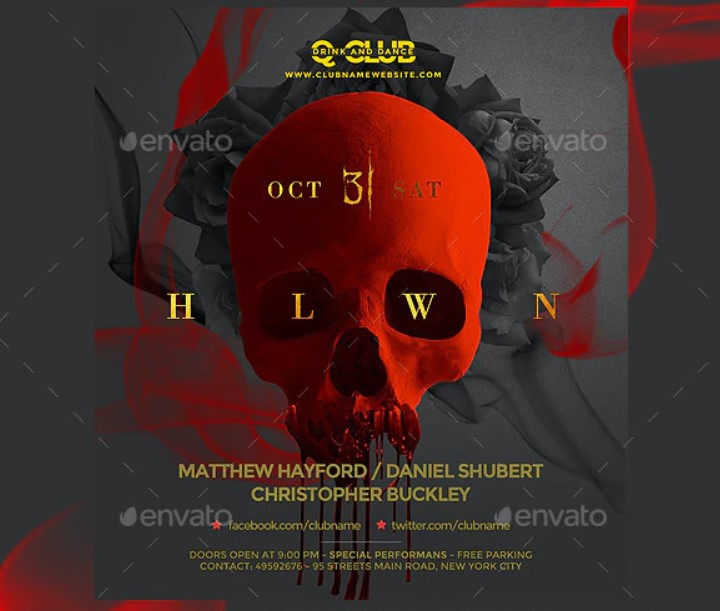 Download
---
Halloween Flyer/Poster PSD Template + Facebook Cover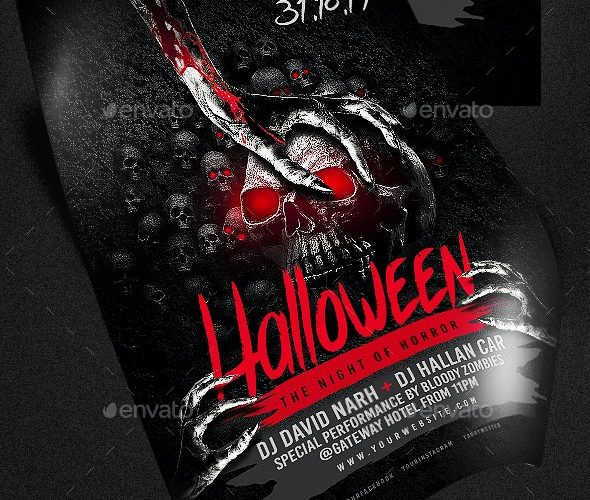 Download
---
Halloween – Free PSD Template + Facebook cover
Download
---
Halloween Flyer Invitation Template for a Party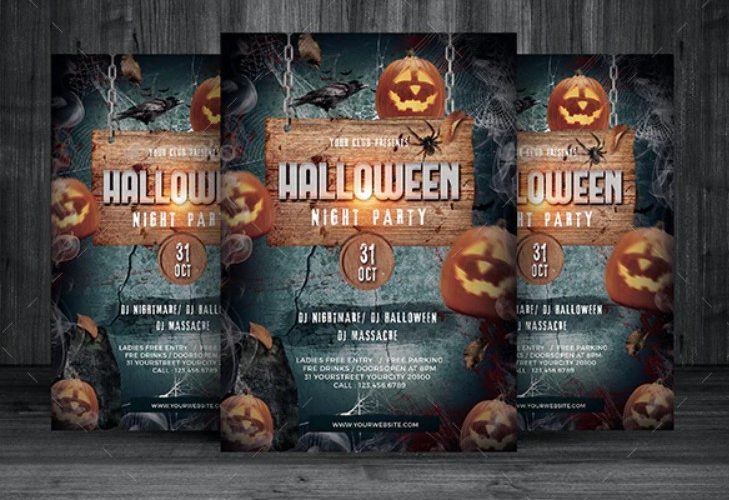 Download
---
Trunk Or Treat Flyer Template Free
Download
---
Halloween Vampire Party Flyer PSD Template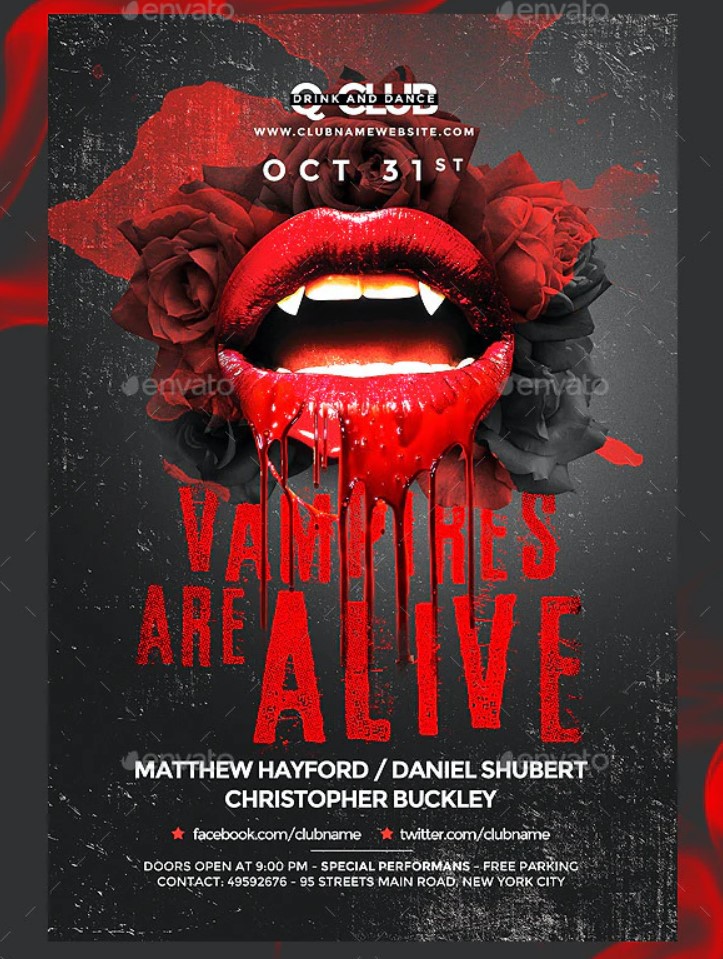 Download
---
Halloween Party Invitation Template in PSD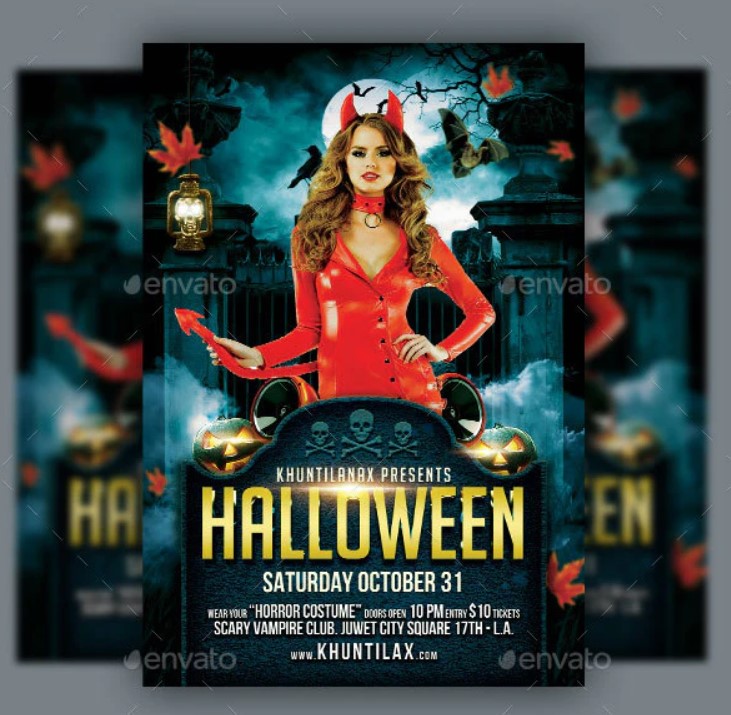 Download
---
Halloween Scary Party Flyer PSD Template
Download
---
Halloween V02 – Free Flyer PSD Template
Download
---
Halloween Flyer in PSD for a Party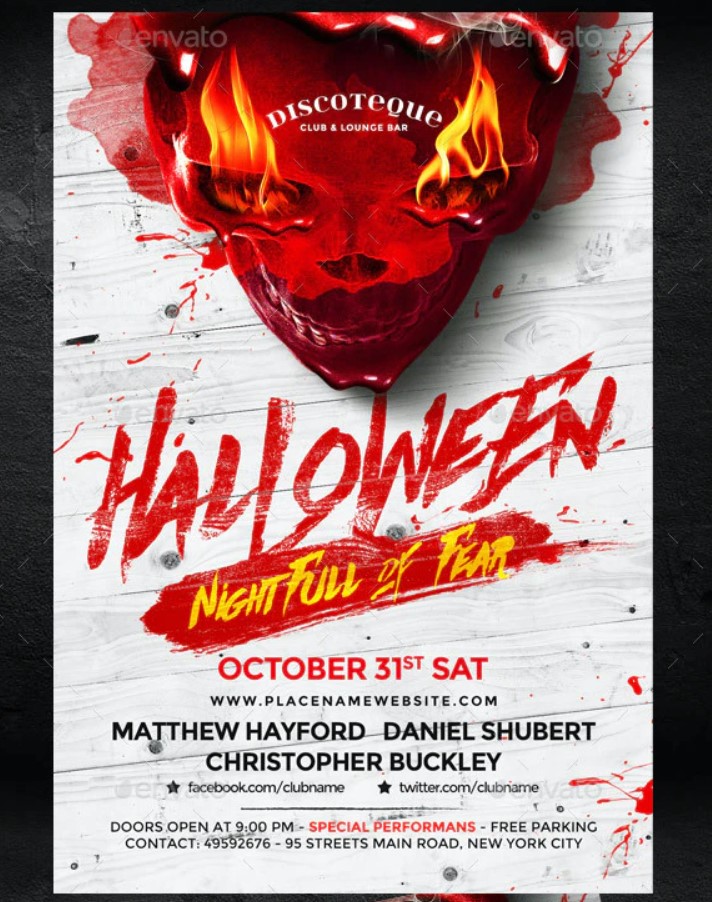 Download
---
Halloween Madness Party Invitation Template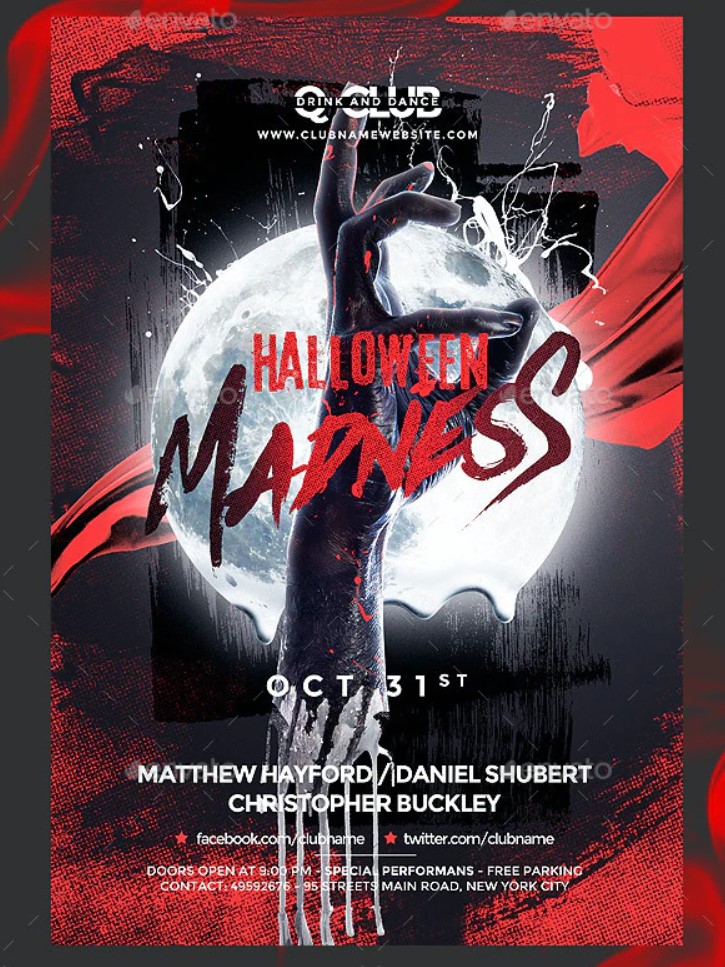 Download
---
Halloween Party Event Flyer PSD Invitation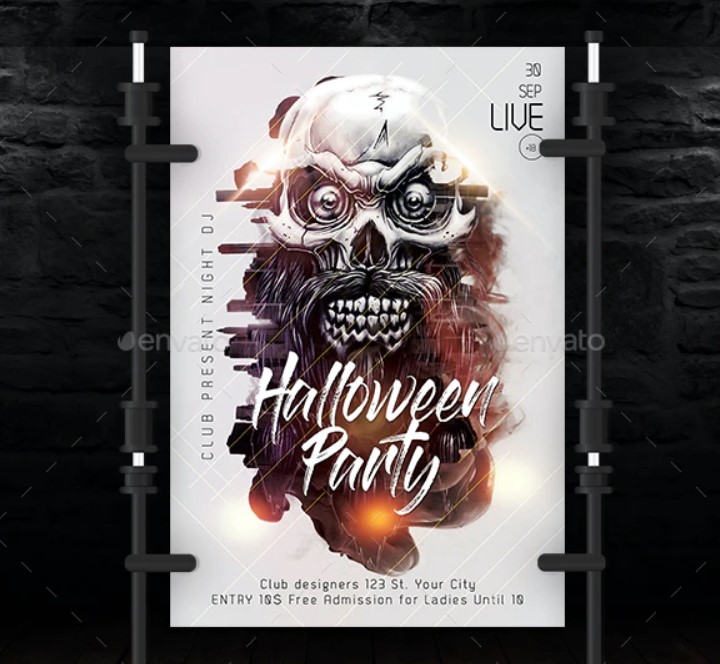 Download
---
Halloween Party in PSD Flyer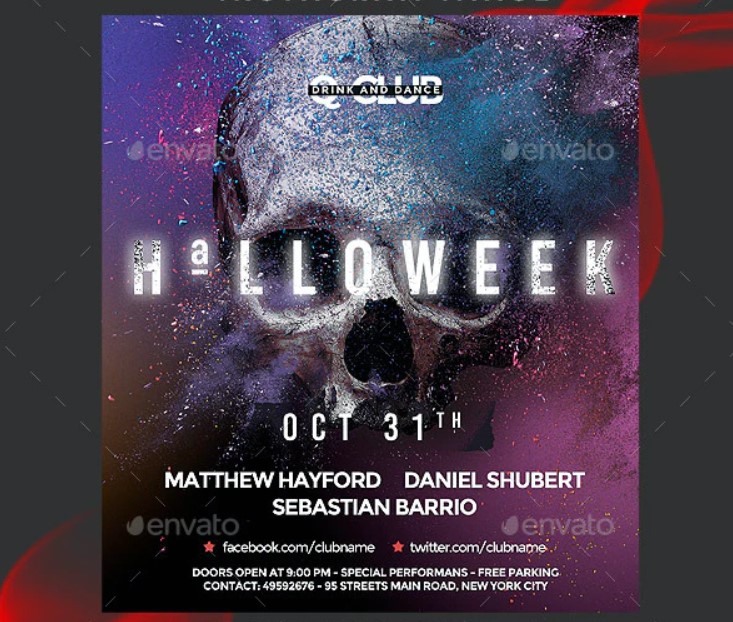 Download
---