Choosing the right font for your design project is half the battle. The font in design is like shoes in your outfit. If you wear tidy, clean shoes which perfectly fit your overall outfit style, you would definitely produce a positive first impression. The same effect produces the font in the design. Clean, stylish and trendy fonts which fit this or that design is 80 % of success.
Choosing a font can become a real headache for many designers, as there is a plenty of typefaces over the Web. Without a solid knowledge of fonts usage basics, your design may look weird, repellent or hard-to-perceive. When it comes to picking the right font for this or that design projects, there are some deciding factors and tips which can help with this dilemma.
Are you in search of high-quality free PSD resources for your multiple design projects? Free PSD Templates provides a lot of useful resources for graphic and web designers. Feel free to use our free graphics for enhancing your artworks. There are also a lot of free icons bundles for using them in web or graphic design projects.
Learn the Major Types of Fonts
There is a huge number of fonts and it can be really hard to find the ones which suite this or that purpose. There is a lot of classification of typefaces, but in order to get the things sorted out and understand what font best suites this or objective, you need to know 4 major types or categories of fonts.
Serif Fonts are traditional fonts with lines or feet attached to the letters' ends. Among the most common serif fonts are Times, Times New Roman, Georgia, MS Serif. The serif fonts are usually used for body text, large text blocks and long passages, as serif font letter are more legible and easier for visual perception.
Sans Serif Fonts are modern and don't have those feet used in serif fonts. The most recognizable sans serif fonts are Arial, Verdana, Helvetica, Tahoma. Sans serif fonts are applied to writing titles, headlines and subheadings. A lot of web designers prefer sans serif fonts in web design projects.
Script/Handwriting Fonts are usually cursive creative fonts which can be designed in different styles and for different purposes. There are a lot of funny script typefaces, elegant, non-standard hand-drawn.
Display Fonts are also known as decorative. Such fonts are very specific and have unusual shapes and forms. Display fonts are designed for one simple goal – draw attention. Such fonts should be used carefully and inchmeal.
Create a Style Guide Before You Start to Design a Project
Before you create a design, you better create a style guide by pulling together color palette, fonts and other design elements which will be included to a future design in order to see their overall compatibility.
Make Sure the Fonts Are Consistent with Logo and Brand Elements
Before you pick some specific fonts for using in this or that design project, make sure they are consistent and compatible with the logo and brand elements.
Pick the Fonts Which Are Legible
The fonts you pick should be not only visually attractive but also legible. In other words, people should be able to distinguish one letter from another when reading. There are a lot of legibility factors, among which are letter spacing, character width and weight, letter shapes, stroke contrast, etc.
Use Contrasting Fonts
When you pick more than one font for your design project, choose the ones which contrast with each other. Using serif fonts for body text vs. sans serif for headings you create a focal point, focus on those parts of a design which require attention. Find a perfect pair of fonts in this list of perfect font pairings.
Choose Perfect Free Fonts for Your Own Design Projects
SOFTA FREE AI TYPOGRAPHY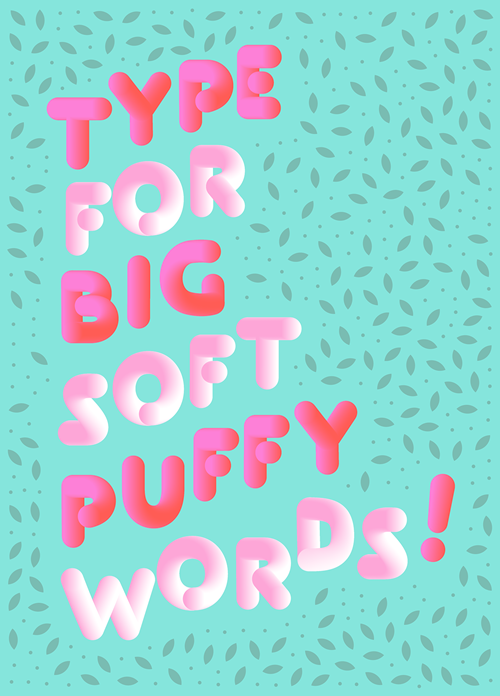 Download
Aemstel Free Layered Font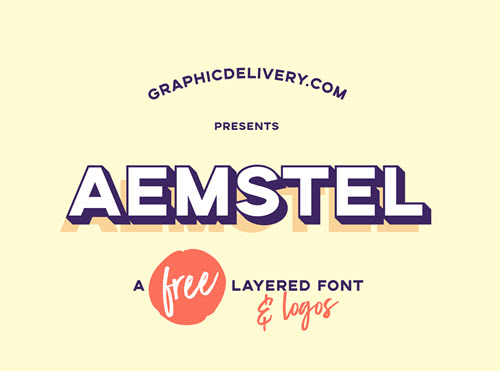 Download
---
SIMPLIFICA FREE TYPEFACE
Download
---
Noway Font + Icons
Download
---
Womby – Free Typeface
Download
---
Signatura Monoline Script – Free Font
Download
---
Less Sans Minimal Typeface – Free Download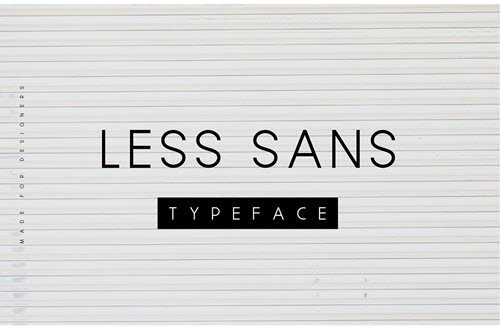 Download
---
Rozalyn Shadow FREE FONT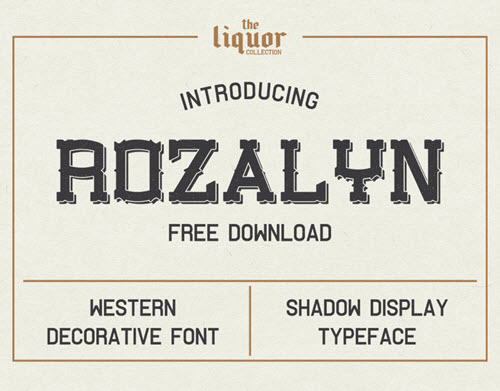 Download
---
S Y N T E S I A – Font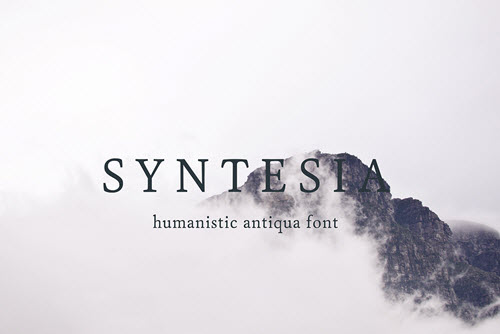 Download