With over 500 million daily users, Instagram has gone far beyond the medium for sharing personal, lifestyle and food photos alongside with selfies. Now it is a powerful visual source of inspiration and business promotion. Thousands of brands and companies share photos and videos about their products and services via Instagram posts and Instagram stories to increase brand awareness and draw followers' interest.
---
Today, animated content is a must for higher engagement of a target audience in social media. We keep up with the times in order to provide you with the best and easy-to-customize free templates. You are welcome to download our new awesome templates set for you – Free Animated Instagram Stories + Premium Version. Choose the best Story design for your Instagram account, customize easily with your custom content and promote your brand in Instagram!
---
As Instagram is the most famous platform for sharing visual content, no wonder that graphic designers use it as the portfolio of their best works, as a source of inspiration and as a tool for networking with other artists. Thanks to multiple #hashtags related to graphic design, Instagram is a great tool for spreading the word and make your account recognized by millions of people.
We would like to share the list of the most creative Top Graphic Design Instagram Accounts to Get Inspiration From. From 3D artists to illustrators, typography designers, to animators, you will find inspiration in any graphic design niche.
Luke is a great artist who creates amazing animated designs, 3D art and typography.
---
Jake Reeder's artworks are created mostly in retro style. You can find a lot of print design artworks, like posters, menus, etc. Even James Franco proudly wears a t-shirt with his print design.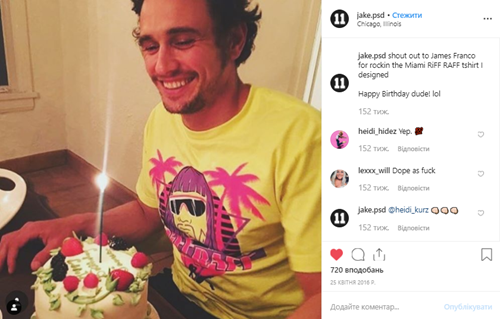 ---
Seb is mainly focused on letterforms, patterns & ornament, heraldry. He creates and publishes short videos with the process of lettering and calligraphy creating.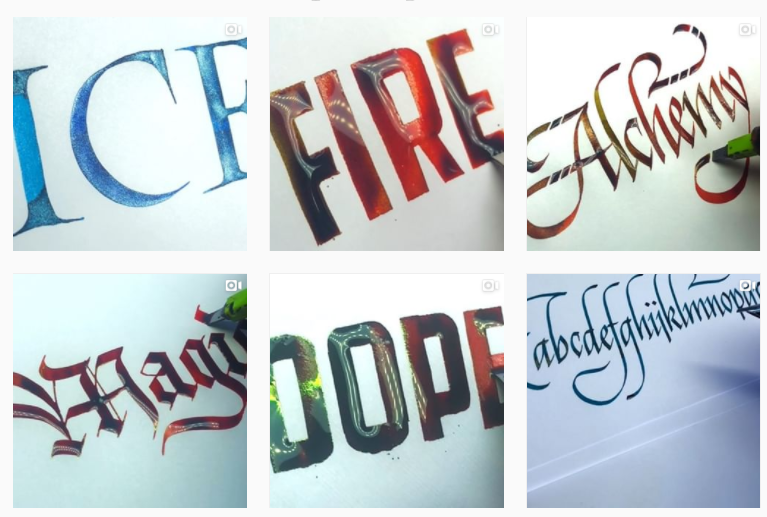 ---
Visothkakvei's art is focused on detailed drawing. For Visothkakvei draws inspiration in nature, flowers, wildlife and everyday stuff. The artworks showcased in the profile strikes with detalization.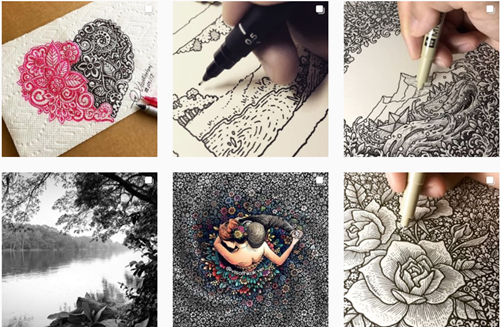 ---
This team of graphic designers from Barcelona greatly transforms geometric forms, bold colors and geometric patterns into amazing pieces of art.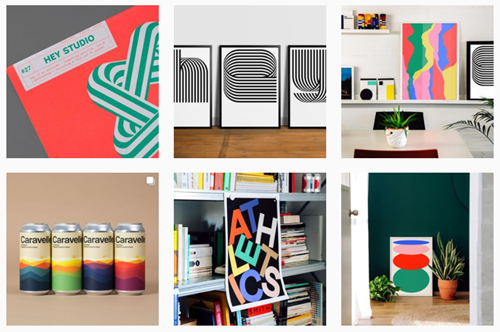 ---
If you are looking for watercolor illustrations to get inspired from in Instagram, then this UA based artist's amazing watercolor illustrations will become a great source of inspiration and positive emotions. She creates funny and cute watercolor humanized creatures, animals, and monsters and then put them on lovely postcard designs, print design artworks, stickers, etc. Check her profile to find some inspiration for your watercolor design projects.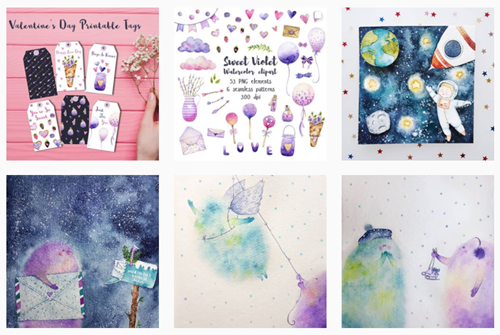 ---
Check this original designer's profile for tactile! lettering and stop motion videos. She takes everything that surrounds her and creates her own original type. Can't resist the temptation to eat her yummy food lettering. How does she not eat her props?:)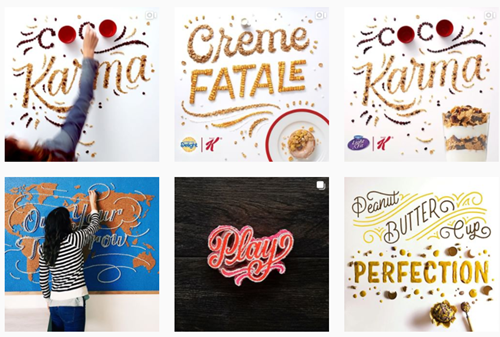 ---
Check Mike Perry's Instagram if you want to find an explosion of handcrafted fonts, psychedelic images and animated videos alongside with bold vibrant colors.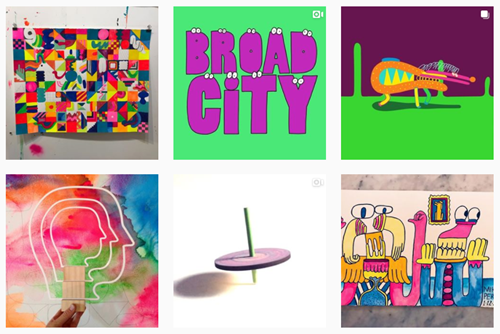 ---
If you are looking for some inspiration for creating signs and emblems, this Swiss artist's Instagram is the right place. He is a real guru in creating signs and posts short videos with the process of creating signs.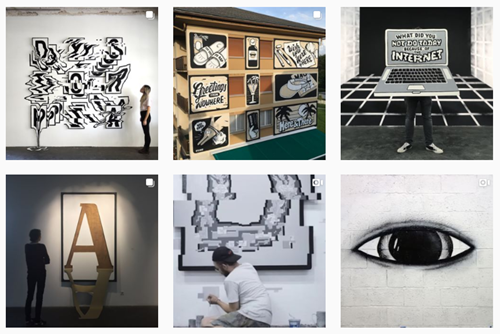 ---
The account demonstrates how to make the most out of flat design on creative examples of other graphic designers.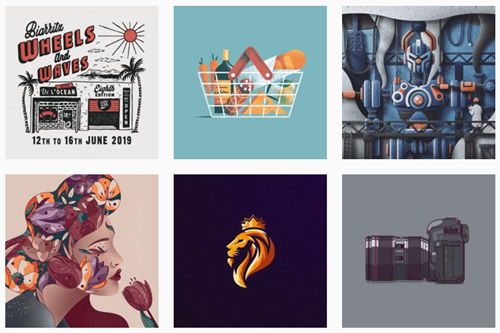 ---
This feminine fine art and graphic designer from Germany creates amazing minimalist illustrations dedicated to fashion, trends, and all those girls' things.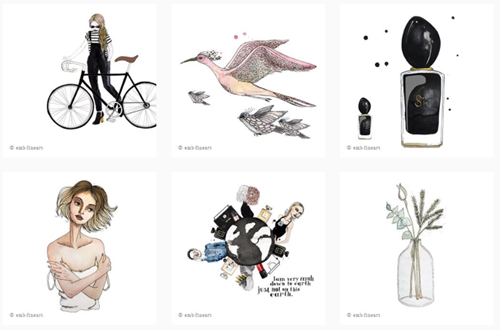 ---
This artist's Instagram feed is a mix of creative illustrations, abstract patterns and typography alongside with original posters inspired by late cubism.