Any design, be it website design, a flyer design, or a social media post design takes a complex approach that involves choosing the right style of design, color scheme and the right fonts. Today, we will talk about the font pairings and how to choose perfect pairing fons for a design which would not conflict but rather complement each other.
Font pairing is usually a combination of 2-3 fonts which harmonize with each other and complement. One of the chosen types is usually a display or decorative font that is used for headlines, sub-headlines. The second font is used for body text and the third one can be applied for captions, call-to-action and other text that should be emphasized from the rest of the body text.
With so many fonts available on the web, how to choose 2 or 3 which will not conflict or fight the eye for attention, but work well and complement each other? Below are listed some quick tips, recommendations and resources which will help you out with the right font pairings for your design project or website.
Build a Visual Hierarchy
While choosing font combinations you should consider how the fonts will affect the hierarchy of integrated parts of the content, like headlines, subheadings, body text and captions. It's obvious that headings should draw more attention than body text or captions, so the fonts for headings should be more original and decorative.
Key Types of Fonts
Serif fonts are typefaces which have thin or thick strokes attached to each character. This makes copy written with serif fonts clear for reading. Serif fonts are mostly used in print design, logo design and in combination with sans serifs for a balance.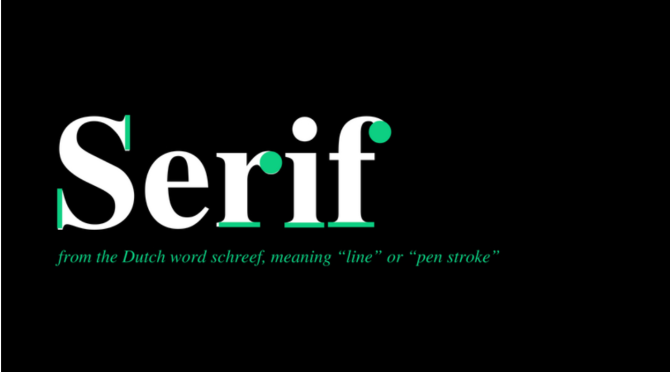 Sans serif fonts are opposite to serif fonts and have more rounded character details without strokes. They are mostly used for flat web design.
Script fonts are custom original fonts which are characterized by hand-written style of letter details. Script fonts are perfect for romantic designs of greeting cards, wedding invitation designs, packaging designs. They look great and contrasting in pair with serif or sans serif fonts.
Decorative fonts are also creative fonts which are mostly used for the design of packaging, invitations, logos, posters, etc.
5 Tools and Resources for Finding Perfect Font Pairings
30 Perfect Font Pairings is a comprehensive collection of fonts which perfectly match each other.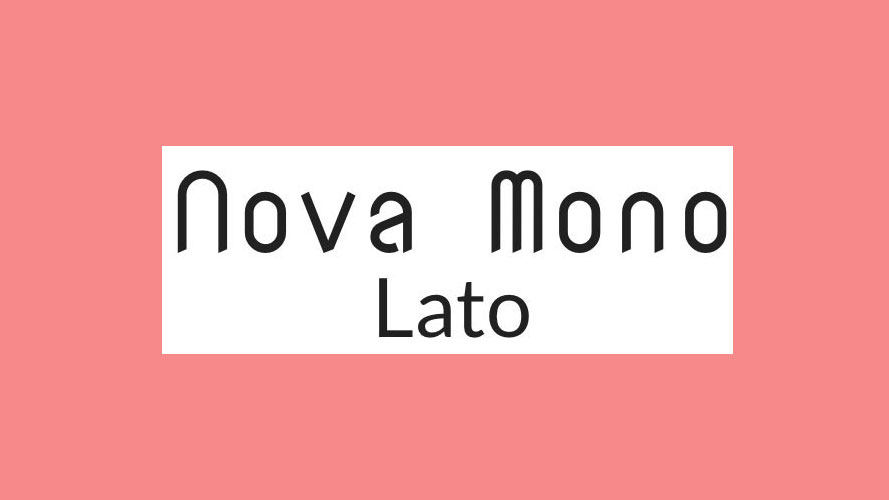 Fontpair is a helpful font pairing tool that provides a wide range of font pair combinations of Sans + Sans-Serif, Sans-Serif + Serif, Display + Sans-Serif, Display + Serif, etc. Each of the font pairing is available for download.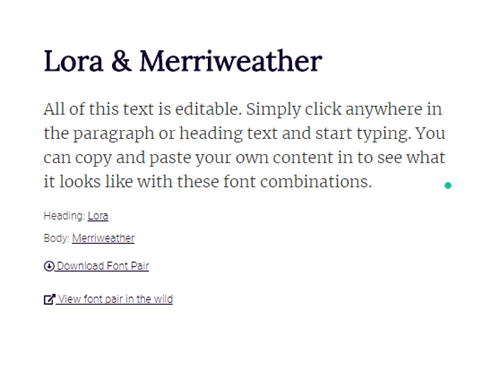 Canva has a lot of helpful tools, like editable templates. But did you know that is has a font combination generator that provides a list of supportive fonts for the font you choose. Moreover, it provides an example of how 2 fonts look like in real design projects.
Font in Use is an archive that serves as an inspiration board of creative font pairing examples used in different types of designs, including packaging design, print design, web design.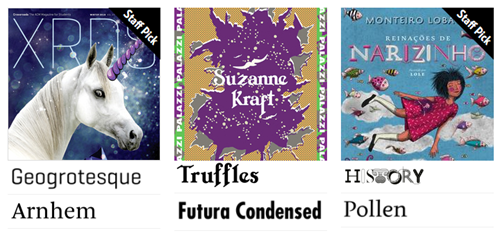 Another helpful library of font pairing examples contributed by independent designers from all over the world. To dive into any font pairing details, like font names, colors and CSS codes for pasting in your website, you just click on the example you liked.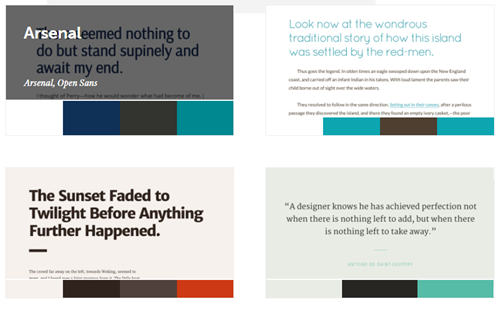 (1 votes, average: 5 out of 5)