Without a doubt, today a comfy and cool-looking hoodie can complete any casual outfit. However, despite the modern look, the history of this clothing piece dates back in the medieval period; hoodie sweatshirts as we know them have only gained global popularity late in the 20th century as part of the US hip-hop culture.
Today we'd like to present a unique collection of free and premium customizable hoodie PSD mockups. Looking common and out-of-the-ordinary at the same time, a hoodie can become an excellent base for the unique designs you've tailored. So, don't waste a minute, and look through this lengthy list – we hope that you easily pick a perfect fit for your promotional and commerce projects!
---
Free Hoodie Mockup
We'd like to start this compilation with a superb men's hoodie mockup. Simple, comfy looking, and modern, it can serve you well for promotional needs. Our skilled designers made this piece look life-like.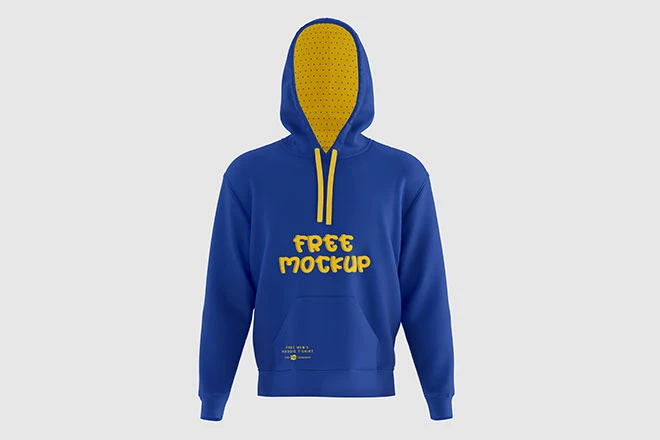 ---
Free Women's Short Sleeve Crop Hoodie Mockup
A crop hoodie looking as cool as this could become a great addition to any girl's casual outfit. Download this free file now to use as a base for featuring your designs, and run PS to customize the piece.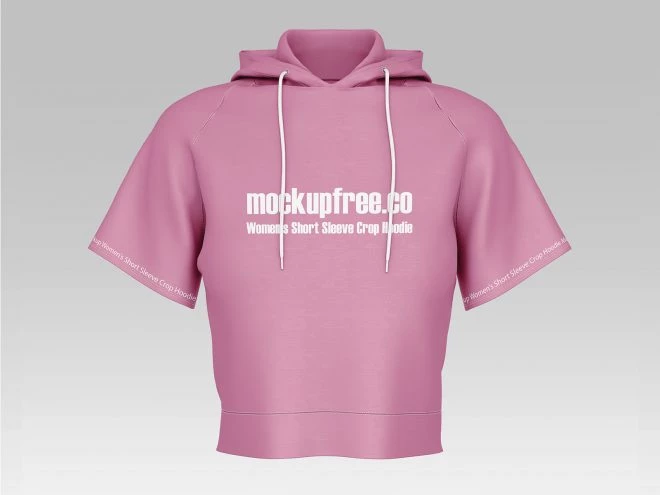 ---
Free Woman Crop-Top Hoodie & Panties
This designer sample offers more than just a mockup of an awesome crop-top hoodie with long sleeves. Minimalistic looking panties are also included into the set. You're welcome to use either both editable pieces or just one of them.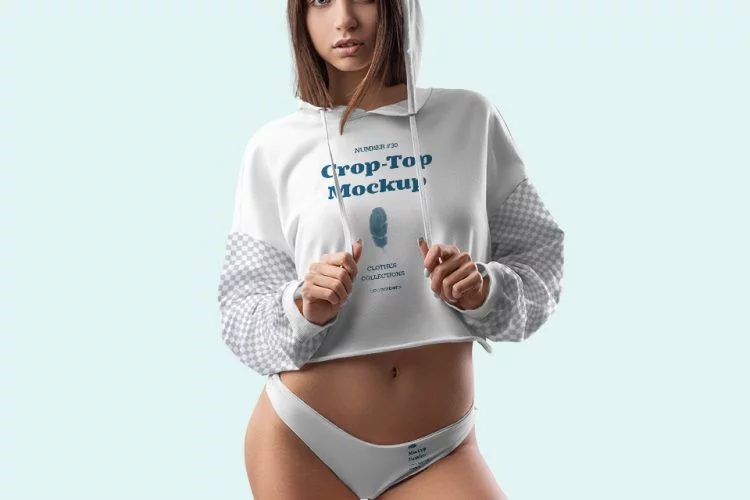 ---
Free Mens Hoodie Mockup Psd
Consider using this mockup of a casual looking men's hoodie to boost your sales or succeed at showcasing designs. Detailed and realistic, this adjustable piece can impress any potential customer.
---
Free Hoodie Mockup Vol.18
We highly recommend you download this fantastic pack! It assembles as many as six unique hoodie mockups, each featuring one or several pieces on a hanger at different angles. All samples are free and changeable.
---
Free Men's Hoodie T-shirt Mockups in PSD
Probably, almost every guy would enjoy wearing a hoodie as comfy and modern looking as the one featured in this mockup. Don't hesitate using this adjustable piece to present your designs with style!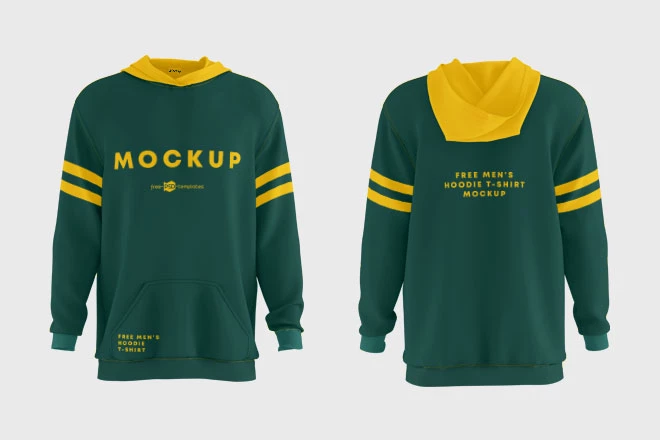 ---
Women Hoodie – Free PSD Mockup
This cool mockup of a sleek women's hoodie will look amazing when you apply your unique designs to it. The pro tailored pack features the piece of clothing at a different perspective for your convenience.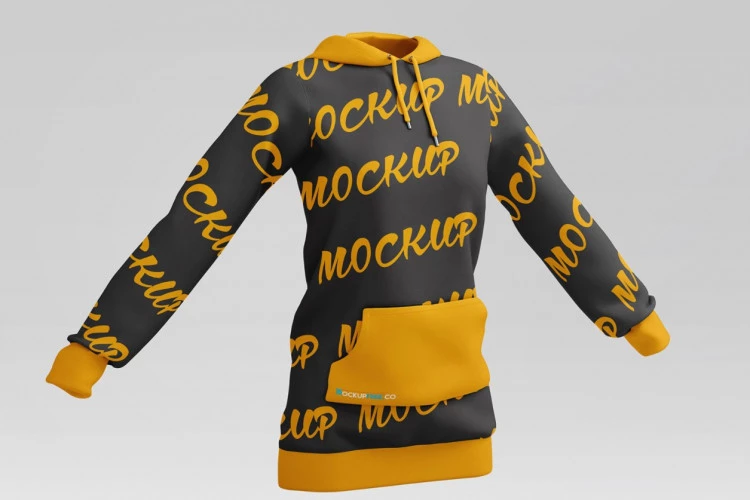 ---
Free Hoodie Mockup Vol.17
Incredibly detailed, a hoodie featured in this superb mockup looks exactly like a real item. In one set you will find five mockups, a couple of them being a close-up of the item; the rest feature the whole piece front and back.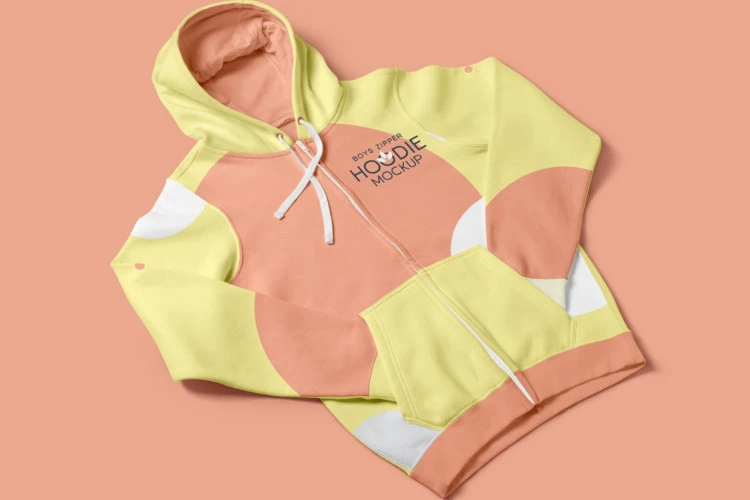 ---
Mens Full-Zip Hoodie MockUp Set
Go ahead, and get this awesome pack of three men's hoodie mockups tailored by an experienced pro. A changeable mockup of full-zip clothing items will aid at showcasing your cool creations to the customers.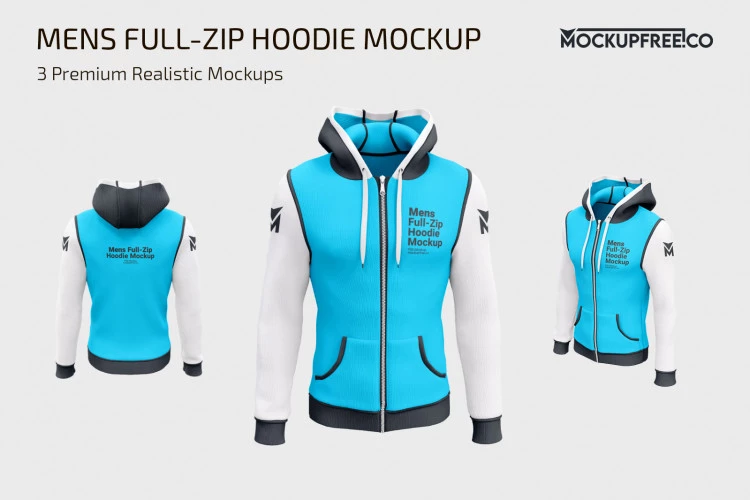 ---
Free Men's Hoodie Mockup
A kicky hoodie featured here could become a fabulous addition to any modern style outfit. Use this fully customizable mockup pack to amaze the customers with the cool designs you've crafted.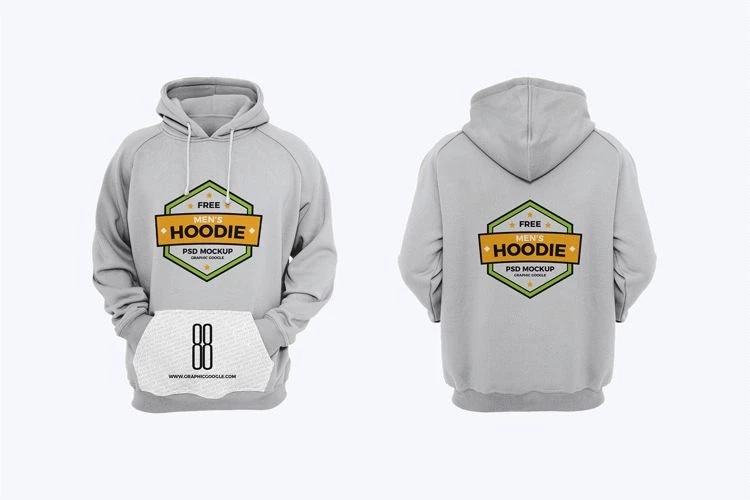 ---
Men's Hoodie Mockup Free Psd
Use this fantastic set of two smart mockups to make your designs look irresistible! The pack features a basic and totally adjustable men's hoodie front and back; besides you can opt for any of the two backgrounds.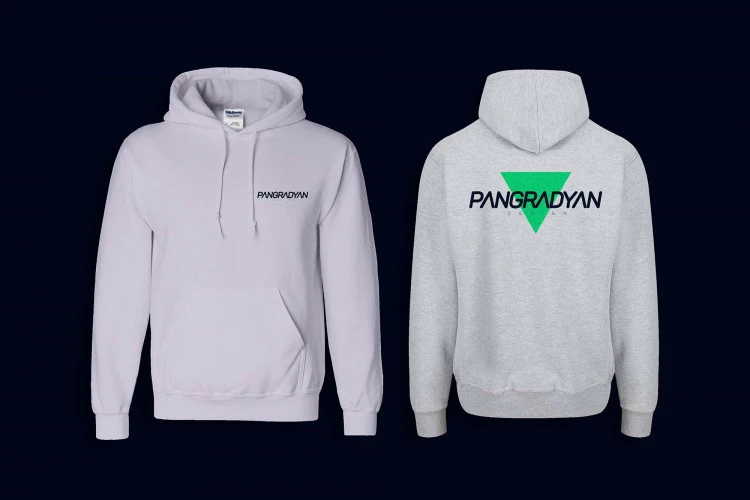 ---
Women's Hoodie MockUp Set in PSD
Sleek and stylish, this women's hoodie mockup used as a setting will draw all looks to your wonderful creations! You can pick and customize any of the three mockups included into the pack, or use them all.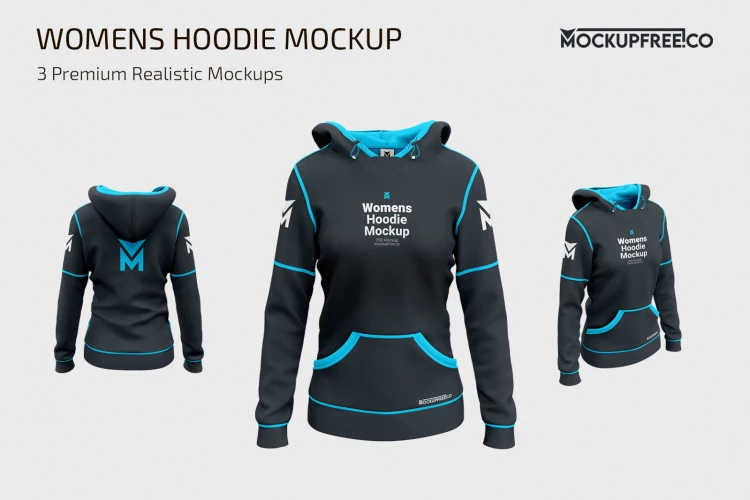 ---
Freebie Hoodie Mockup
In this cool free set you will find a front and a back view mockup of a basic hoodie. Use both for an impressive presentation of your superb designs. We promise that the customization process will be fast and enjoyable.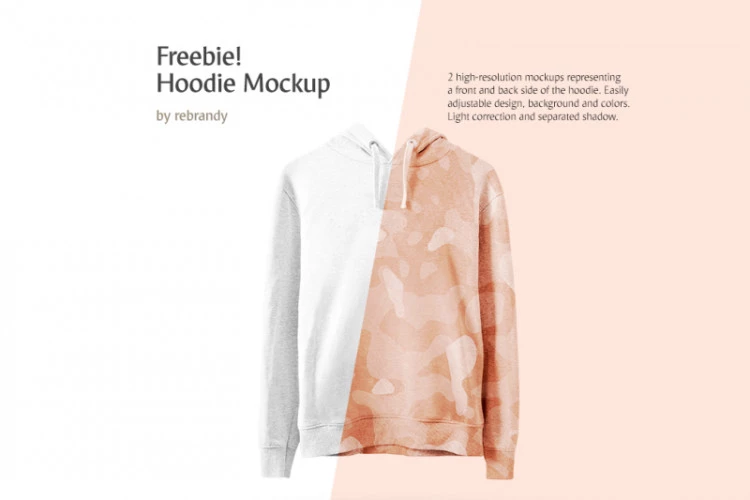 ---
Free Hoodie Mock-up
This freebie mockup was tailored by true professionals with a precise attention to detail. An exceptional quality of the piece makes it fully customizable, and grants your success in any projects!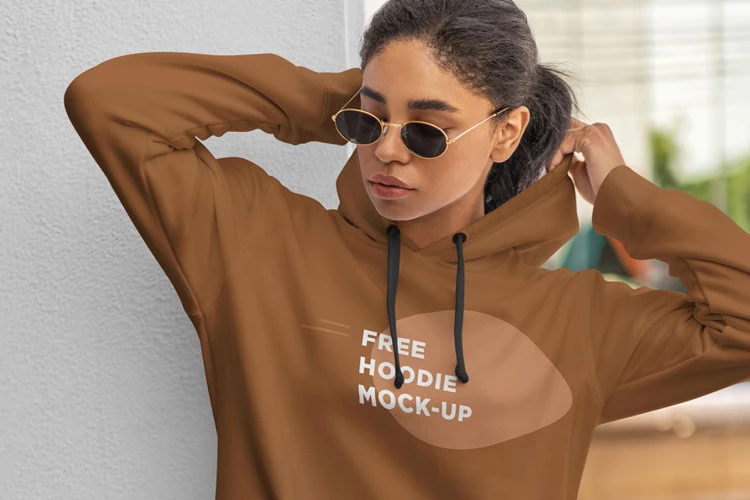 ---
Men's Hoodie Mockup Set
This top class mockup of a men's hoodie is a result of skill and diligence of an aspired pro. Use any or all of the three mockups included into one file for promotion and commerce, and have fun customizing them!
---
Free Sweatshirt Hoodie Mockup
This professionally crafted mockup features a comfy men's hoodie. Have no doubts using it as an awesome setting for your new designs – a simple urban style will match any colors, logos and writing.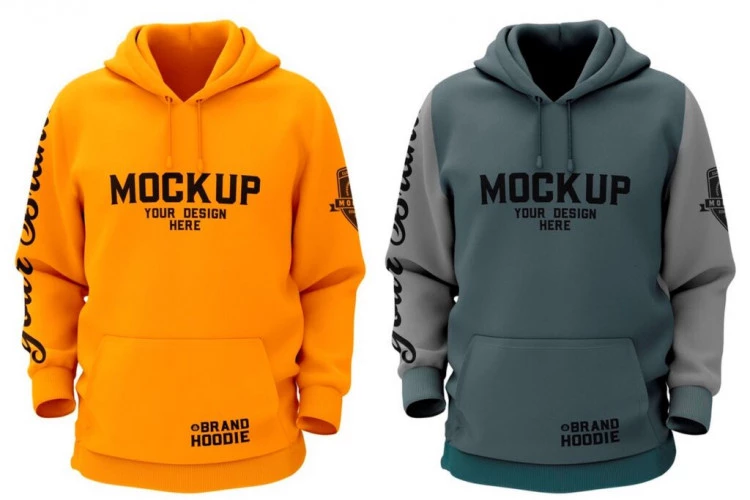 ---
Free Men's Hoodie Mockup
Don't miss a chance to save this cool men's hoodie freebie, and impress everyone with an excellent presentation of your new designs. The set features the item front and back; all you gotta do is adjust it in PS.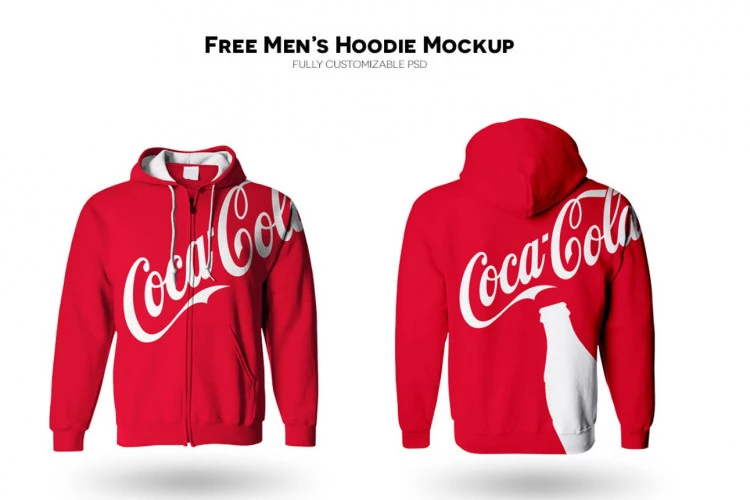 ---
Womens Full-Zip Hoodie MockUp Set
Download this fantastic mockup set featuring a full-zip hoodie for stylish girls. In one pro level file you can find three worked in detail mockups presenting a hoodie at three perspectives; PS will aid you at easy customization.
---
Free Gildan 18500 Hoodie Mockup
Reach success at presenting your designs with the help of this trendy looking mockup of a men's hoodie. Pro level of graphics makes this template perfect for any promotional and commercial projects.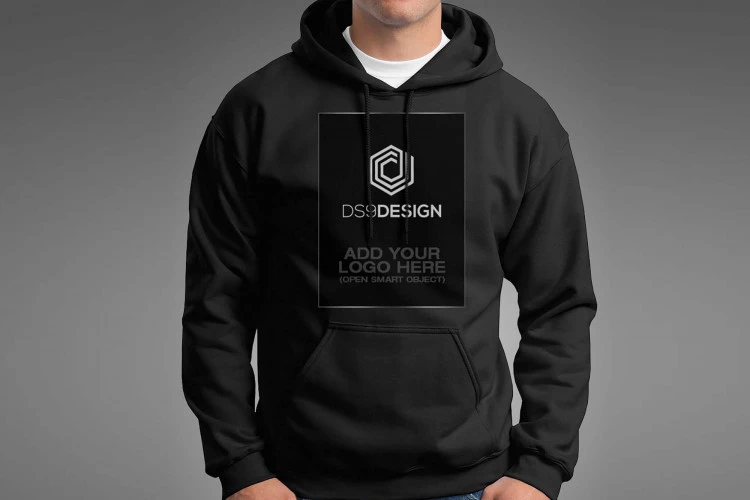 ---
Free Hoodie Mockup
Although the design featured on this mockup of a black hoodie looks outright and rocky, you can apply many other types of illustrations, logos, and writing to it. Don't let anything limit your imagination!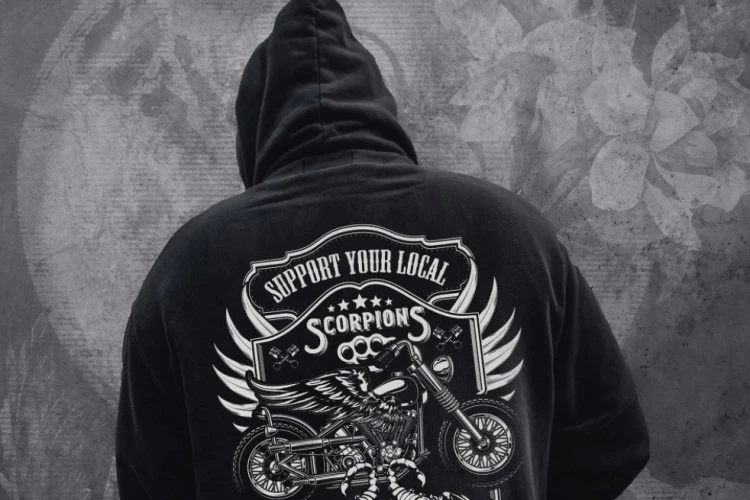 ---
Free Hoodie Mockup PSD
The simplicity of presentation makes this mockup of a hoodie look extra realistic and impressive. Its basic cut will be a great base for whichever design you'd like to present to potential customers and buyers.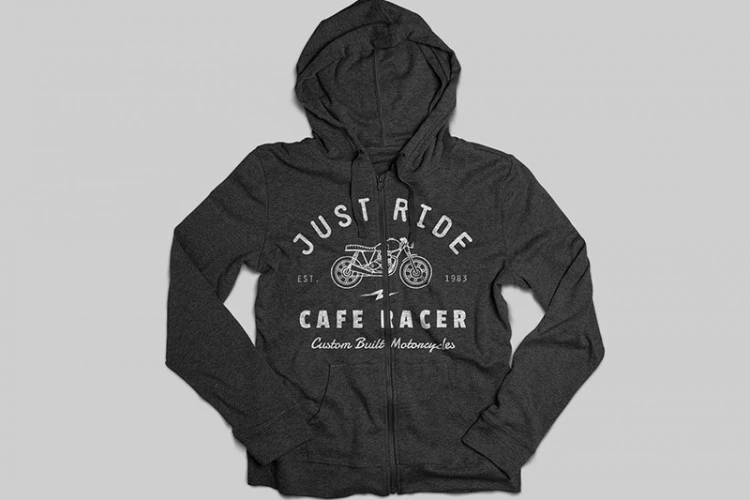 ---
Free Urban Hoodie Mockup
Your customers will be amazed to see a hoodie mockup presented in such a cool and unusual way. A fabulous scene with a guy and a huge red truck in the background makes this template look iconic.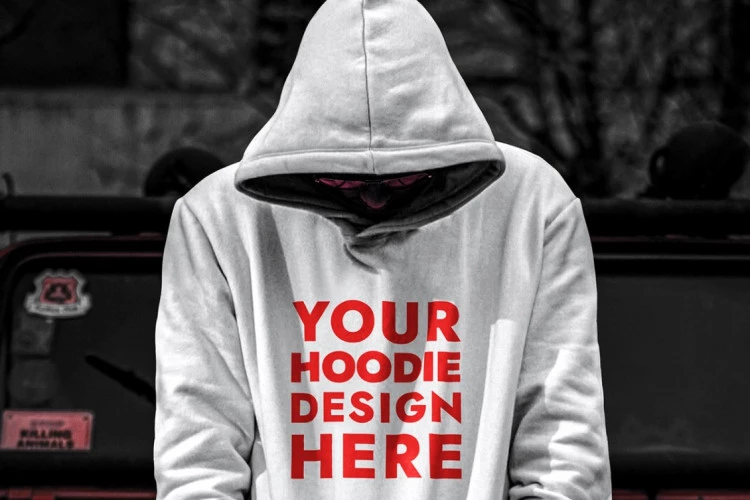 ---
Free Female Hoodie PSD Mockup
In case you need a top quality mockup of a women's hoodie for your promotional needs, we highly recommend you downloading this pack as it assembles seven amazing templates. Each one features a young girl wearing a cool modern-looking hoodie.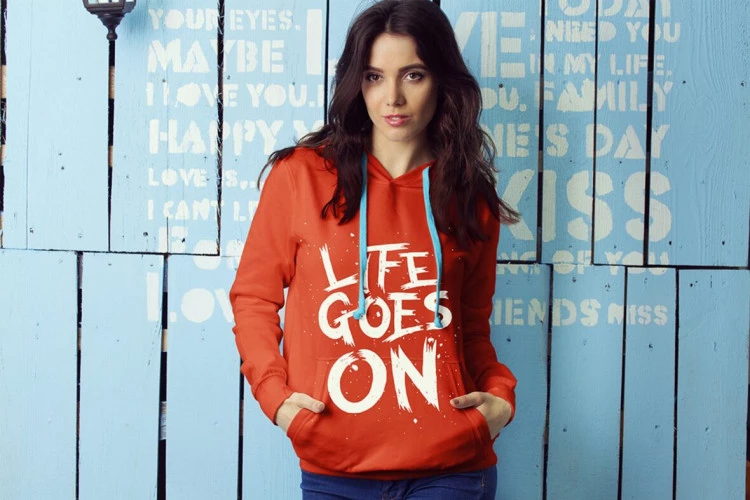 ---
Free Simple Hoodie Mockup
Amazingly detailed, this mockup will make any designs you've crafted look life-like. Have no doubts saving this customizable file, and succeed with your promotional goals!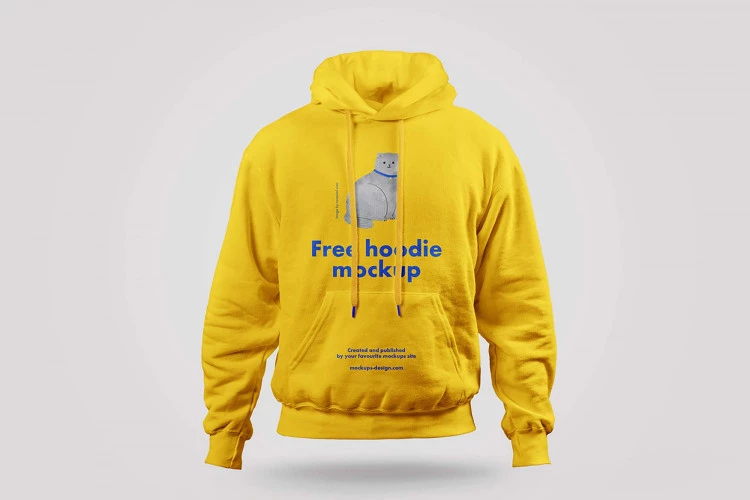 ---
Free Girl's Hoodie Crop Top
An unusual crop top hoodie will help to draw the customers' attention to the amazing designs you came up with! Professional quality makes this piece a great choice for any designer.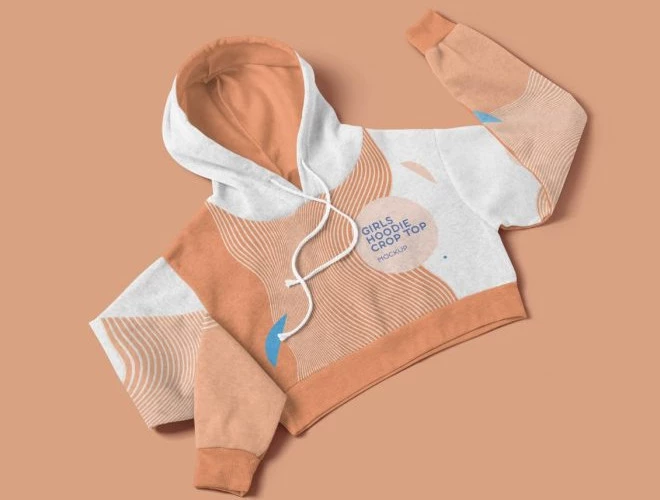 Now that you reached the bottom of this unique list, we hope that you've stocked up with a bunch of top quality hoodie mockups to use for commerce and promotion. Since every template provided above was crafted by professionals, we believe that the process of customizing them will go smoothly and enjoyable for you.