Choose a lot of awesome free mockups form our new collection of 30+ Free Christmas & New Year Mockups in PSD for happy holidays design! All of these mockups are useful tools for designers, promoters and other interesting ideas.
Christmas is celebrated all over the world. But many countries have their own traditions and customs associated with its celebration. We are offering you to download lots of multipurpose design Christmas mockups for showing the necessary design, create presentation for your clients and companies and of course, to congratulate your friends and loved ones.
The presentation of all the products you want to promote or sell, it is the point in a development of your dialogue with your client, where it is possible to carry out successful marketing. Free mockups are very important for the interaction between designer and customer while cooperation. If you show the ready-made visual mockup to your client, it will allow you to determine the product at the designing step and make the necessary changes before printing it if needed.
---
We would like to offer you to choose from professional products. Visit to get this special Christmas bundle – Christmas scene creator. All the elements from this bundle were made with love and can be very useful for your future projects!
Visit the website
---
All the Christmas PSD mockups from this professional collection are very qualitative, well-layered and can be easily customized in Photoshop. The excellent quality allows you to achieve the desired results and create the best presentations without any problems. It is very easy to use Photoshop for making customization. Especially, when everything is great in the layers structure. Also, you can find many important information in the Internet about working with Photoshop.
We hope you will appreciate his collection and find the best free PSD Mockups for you and your needs. Don't forget to visit our website again to find more useful collection. Make the right choice and enjoy the benefits!
---
Business Card In Christmas Scenery
Business Card in Christmas Scenery – it is awesome and very beautiful Free PSD Mockup for Christmas holidays and interesting ideas. This free mockup has fully editable smart objects and very clear structure. Download it and enjoy!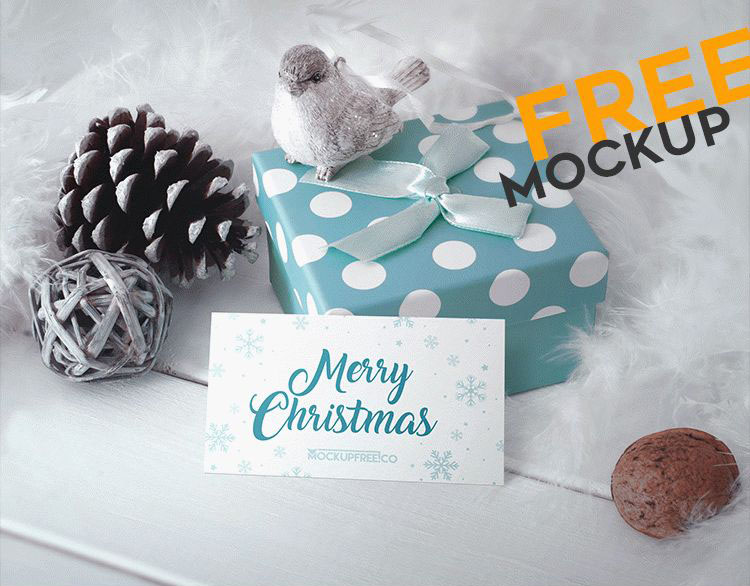 Download
---
FREE CHRISTMAS TIME MOCKUP SET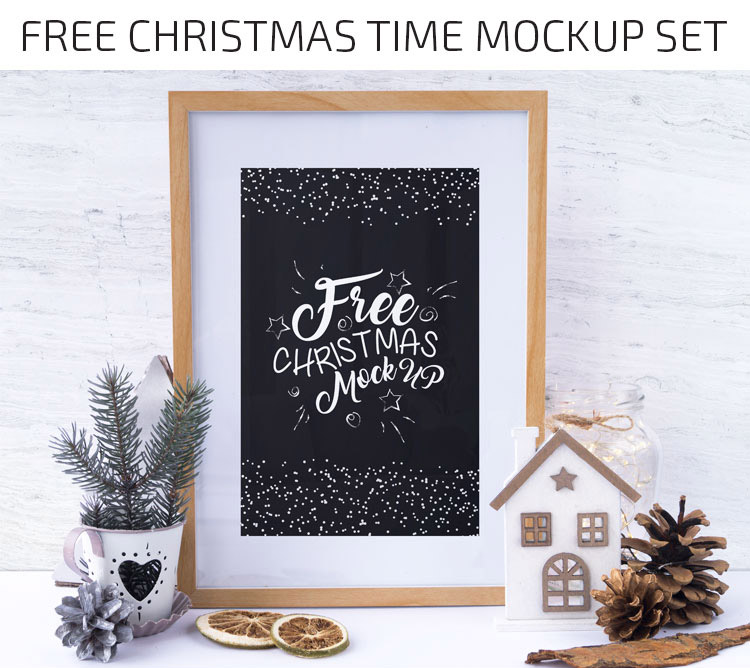 Download
---
Christmas Ball – Free PSD Mockup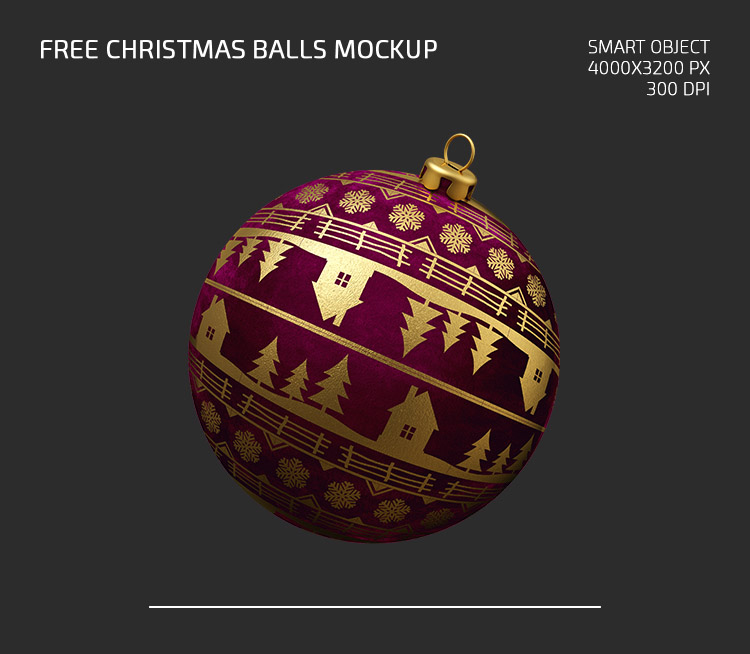 Download
---
Chrismas Mockup with Baby and Presents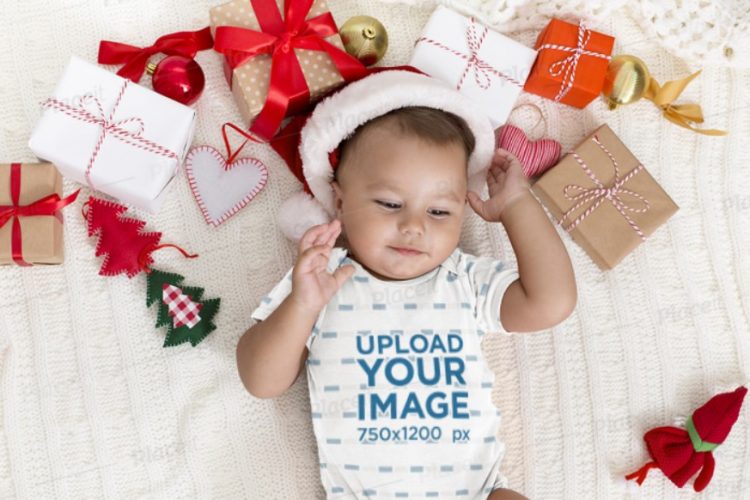 Visit the website
---
Happy New Year 2018 Text Mockup
Features are:
Photorealistic 3d text mock-up
5 fully layered PSD files
High resolution: 2500×2000px
Easy to use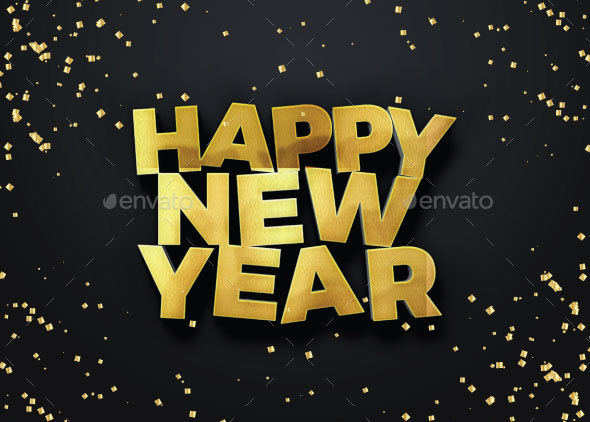 Download
---
Freebie! Christmas Tree Ball Animated Mockup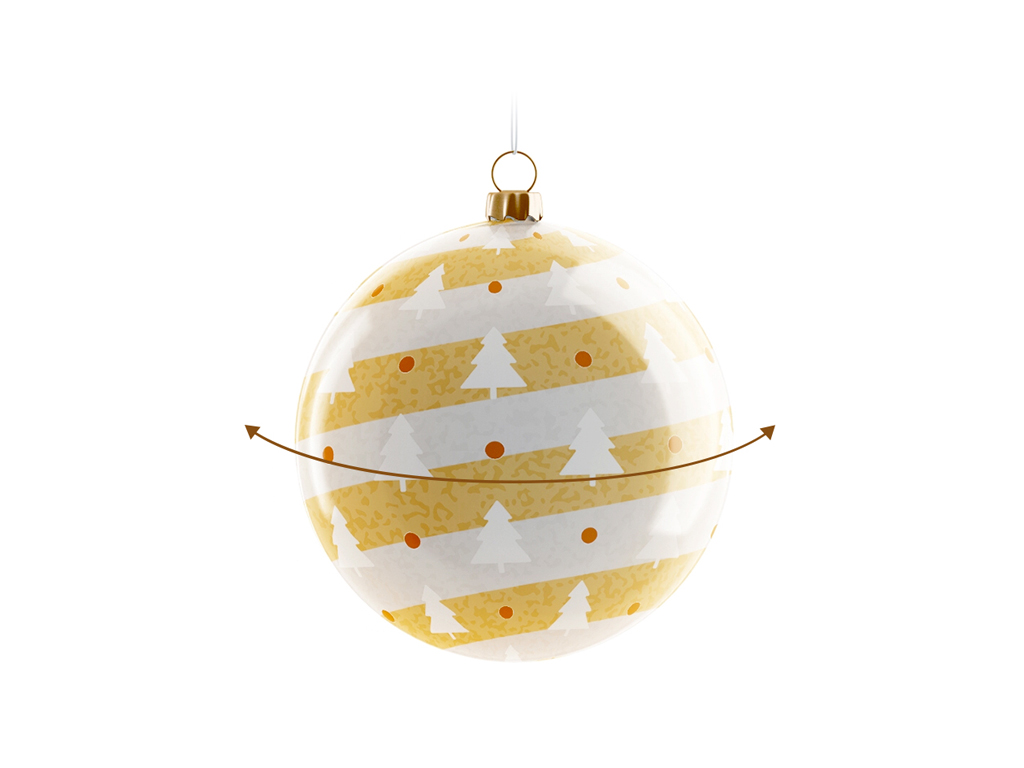 Download
---
Free Real Photo Invitation
Features:
– Real photo,
– Professional retouching,
– High resolution 4368 x 2912 px,
– Card size 3,5 x 5 in,
– Easy editable via Smart Objects,
– Paint effect.
This mock-up is a great way to present your work in a realistic and professional way. We hope you'll enjoy it.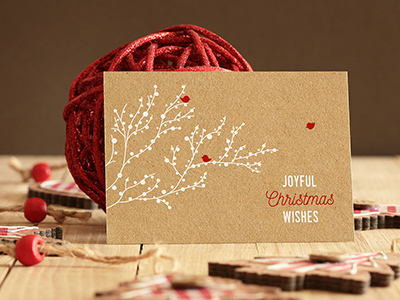 Download
---
Free Christmas Box Mockup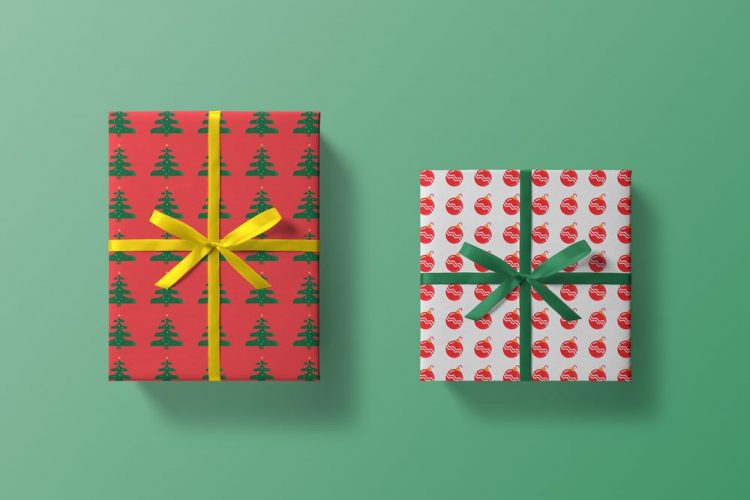 Download
---
Snowy – The Christmas Mockup
Meet Snowy , the christmas messanger, a Cute Mockup set for merry Christmas ,Happy new year, winter offers and greeting cards, posters , flyers – just easy replace his signboard even with text, illustration or design and he is ready.save time and money with this pack and he will deliver your messages, gifts and wishes in the new year, Christmas day, Valentine's
Features:
6 Psd Mockups scenes Pack
Easy Replace Via Smart Object
Detailed and Print Ready with 300 DPI
The character and board are totaly layerd and isolated from the backgrounds so you can use the backgrounds separately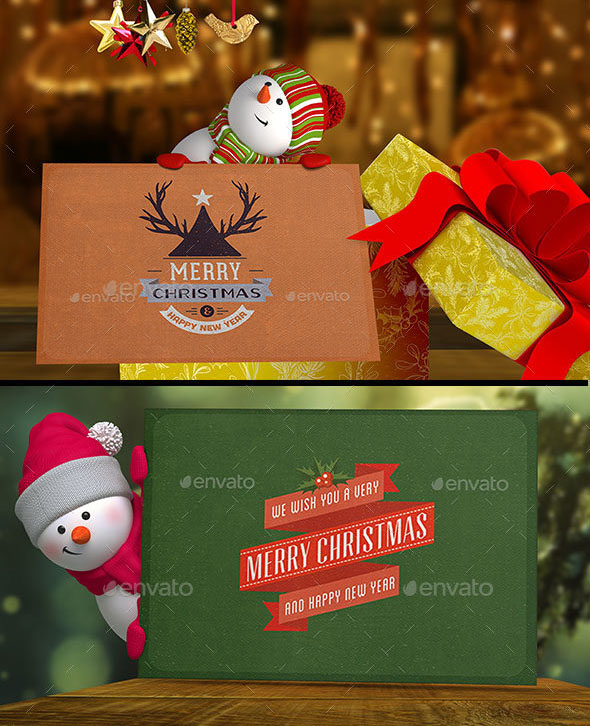 Download
---
Free Christmas Greeting Card Mockup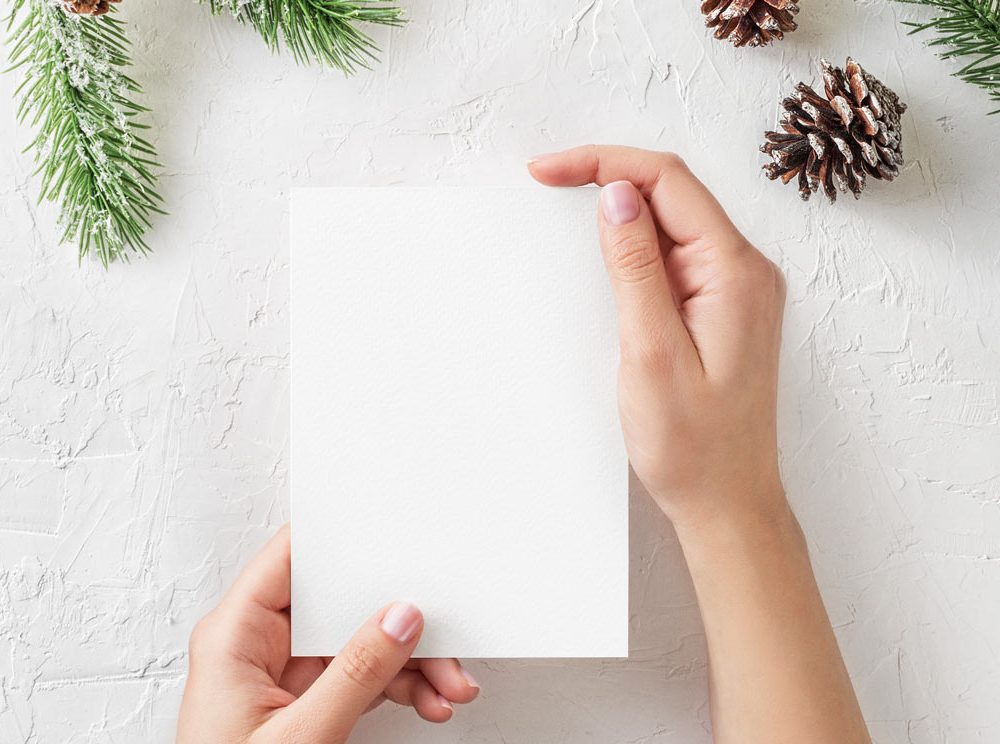 Download
---
Free Christmas Scene (49 objects) – 3 Free PSD Mockups
Christmas Scene Generator – it is great Free PSD Mockup that can be useful to display your designs and professional ideas easily and quickly. Download this qualitative mockup and make presentations, promote your brand and label, create branding identity and make your ideas recognizable. This mockup PSD is full of Christmas elements and we are sure it can be useful for you in future!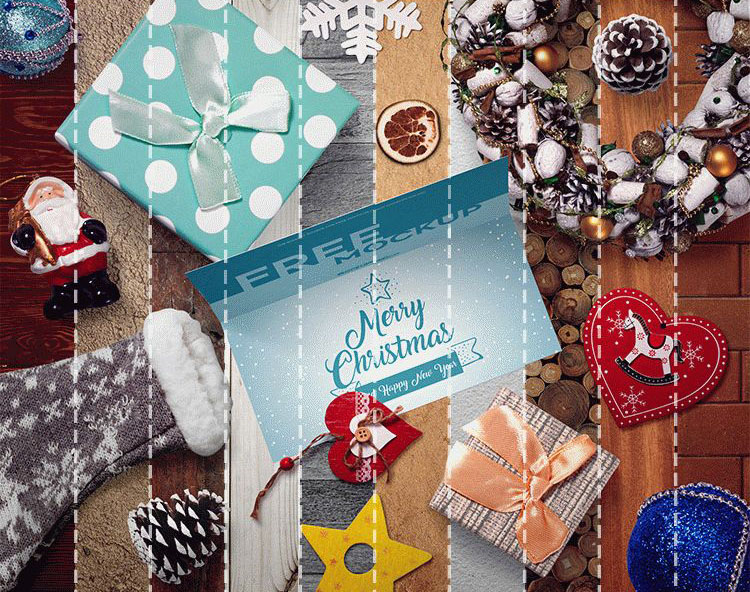 Download
---
Christmas New Year Card Mockup
5 High Resolution PSD
Horizontal and vertical format mockup
Smart Objects
Size: 3500×2500px (11×8inch)
Resolution: 300dpi
Colour model: RGB.
Organized Layers and Folders
Layered PSD files
Drawn in Photoshop CC.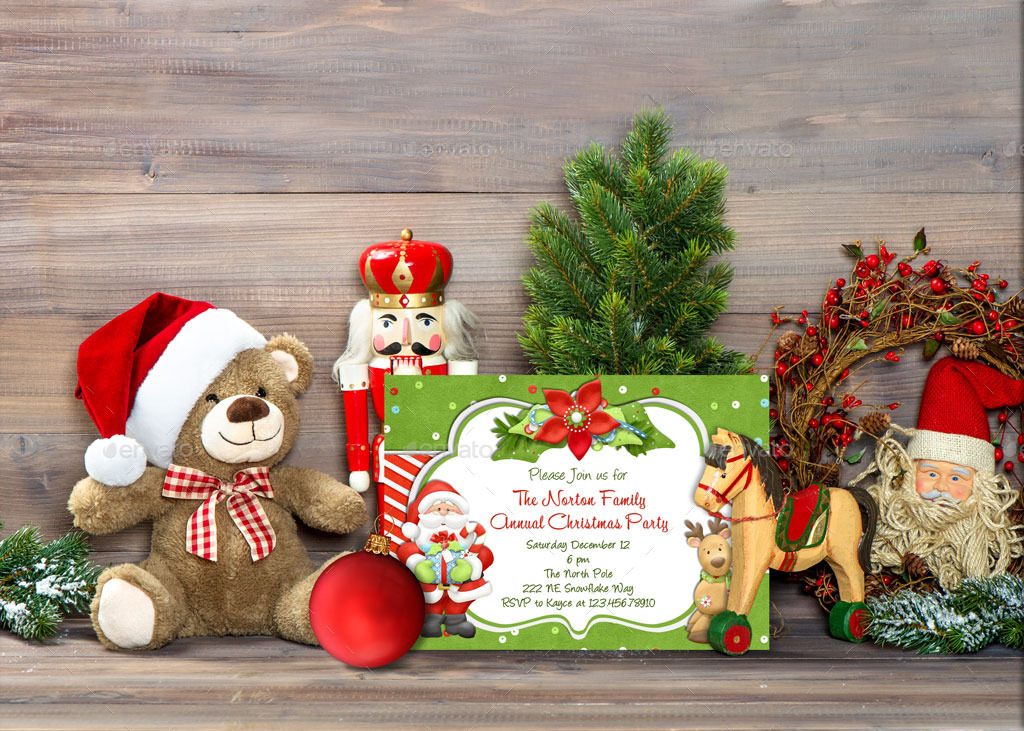 Download
---
Free Christmas Ball Mockup in PSD
If you arent still ready for Christmas design, download our new Freebie – Free Christmas Ball Mock-up in PSD and create presentations, offer your ideas and promote the necessary design. Make all the customizations in Photoshop. Enjoy!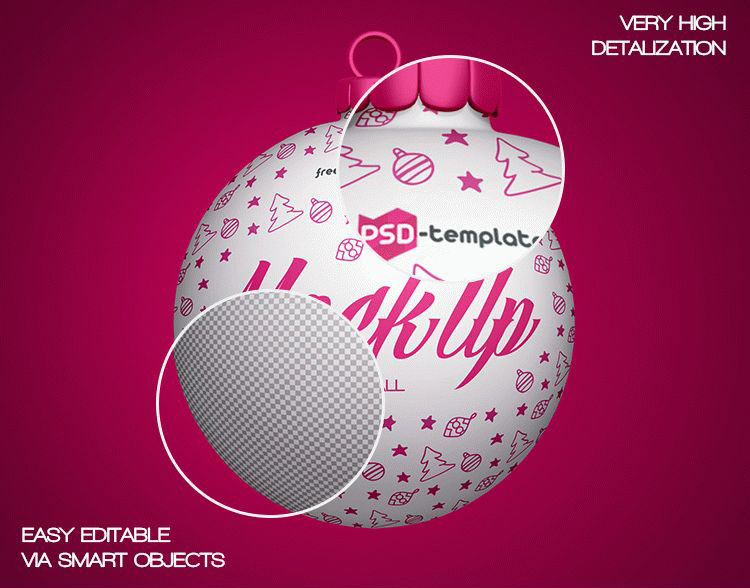 Download
---
Invitation & Greeting Card Mockup PSD
Create a realistic Invitation & Greeting Card in few seconds. Invitation & Greeting Card Mockup is a pack of 8 PSD files, perfect for show – up your design. Simple structure and replacing via Smart Objects make your work easier.
Features
– main files 3000×2400 px – 300 DPI
– 8 PSD with different scenes
– 8 premade background texture, smart obiects with auto-perspective
– standard card size: 85×200cm or 10×7" or 25,4×17,78 cm
– photorealistic look
– foil effect as option
– easy to cut out – all mask included
– shadows easy for compositing
– fully layered PSD
– easy file structure with help file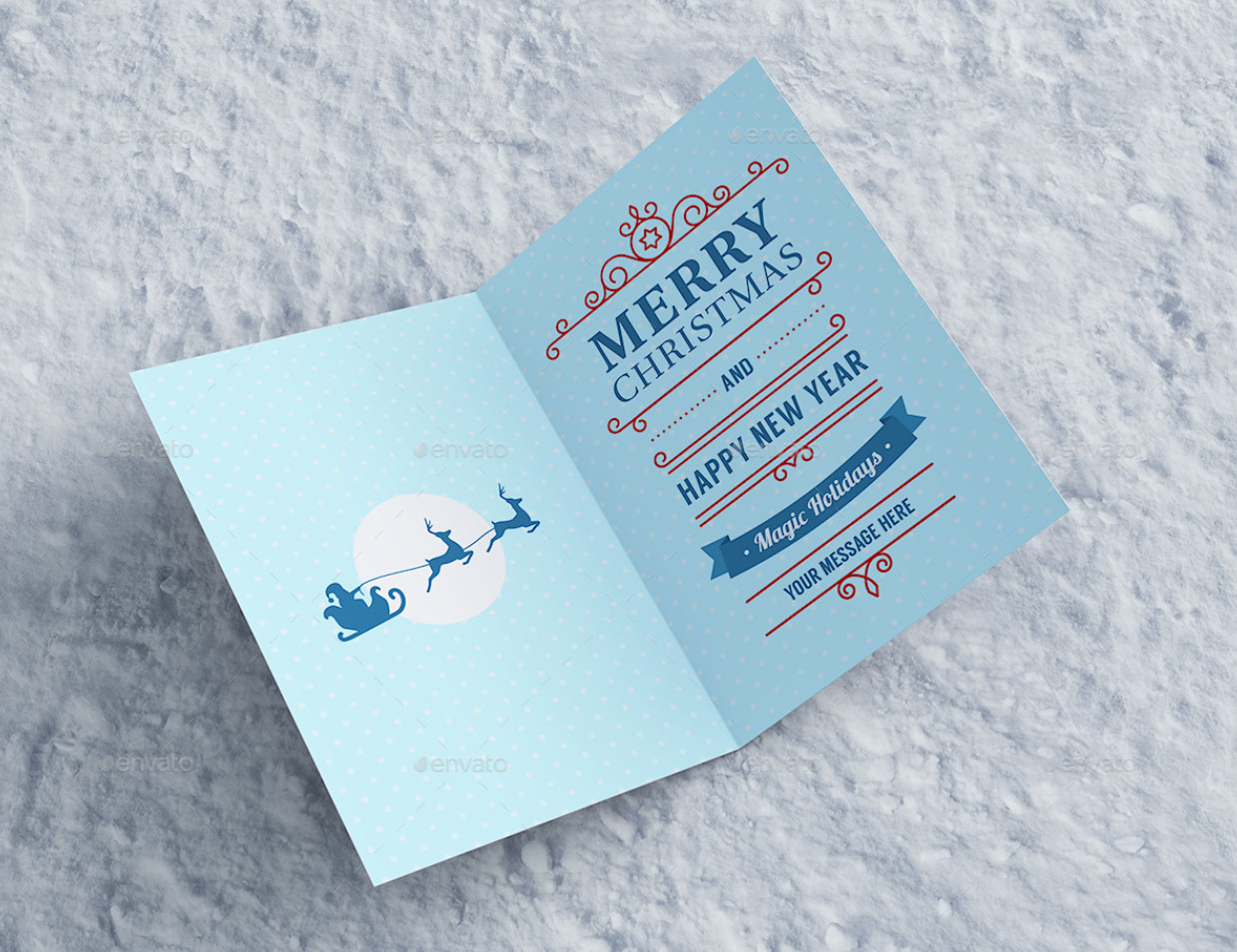 Download
---
Tote Bag with Christmas decoration Mockup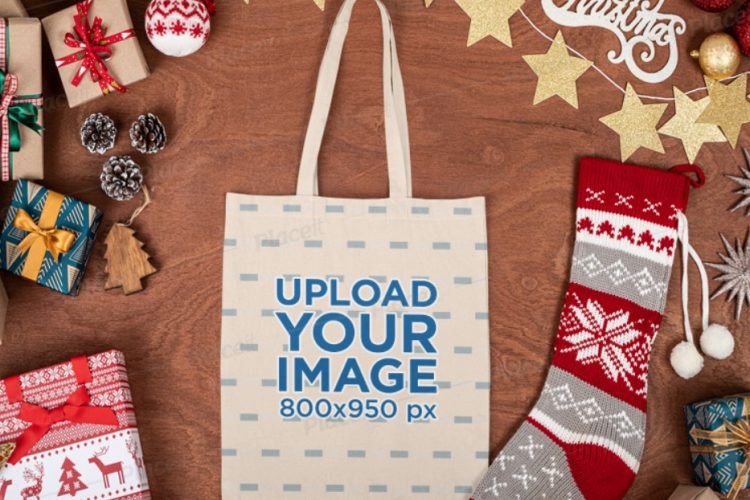 Visit the website
---
Free Christmas T-shirt Mockup PSD
The Mock-Up is fully layered and well organized. You are free to download this PSD MockUp template and modify it the way you wish. Make a successful choice!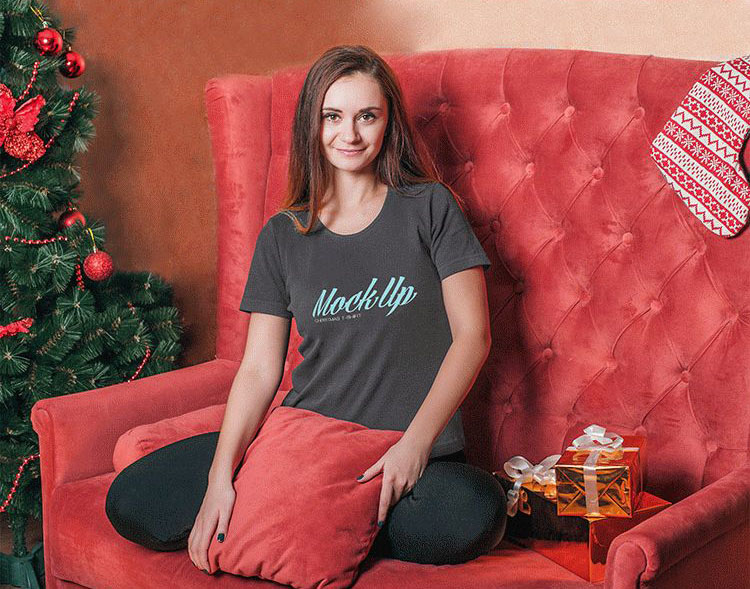 Download
---
Christmas Ball Mockup PSD
Christmas Ball Mock-up. Set includes 6 realistic perspectives in 6 PSD Files / Fully Layered 3000×3000 resolution (10×10 inches 300dpi HiQ print). Usage is very simple. Open the psd file, you will find a group of layers (duly named). Layers for editing are located on top, named properly and marking red color.
You can put your own design using smart objects
You can adjust the effect of light, shadow and reflects changing to appropriate transparency layers – "ligh over"/"light"/ "shadow" etc.
You can put the objects on any background
You can change color "cap" and "ring"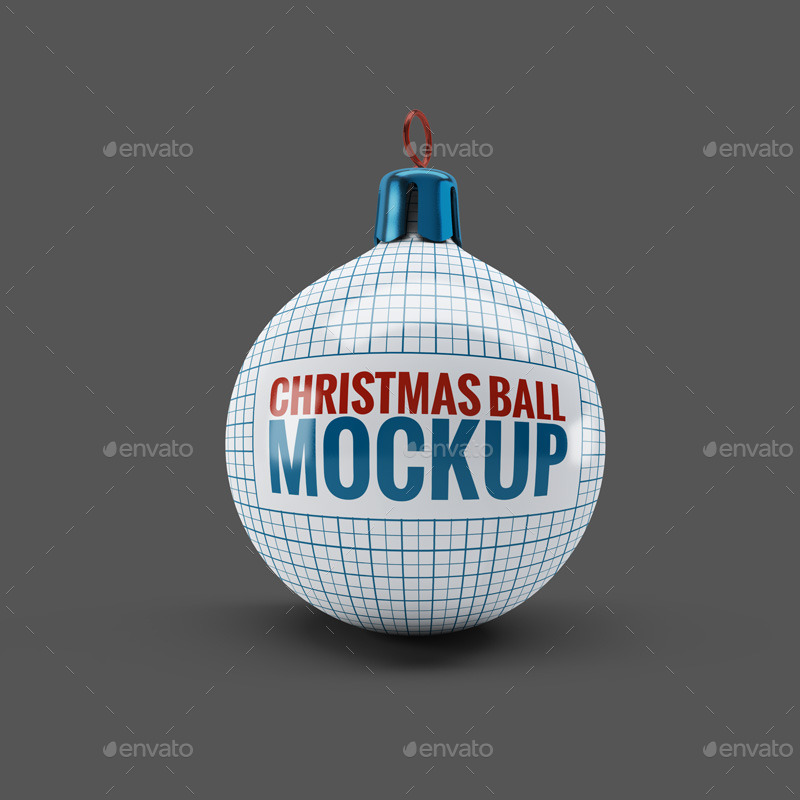 Download
---
Post Card in Christmas Scenery – Free PSD Mockup
Postcard in Christmas Scenery – it is awesome Free PSD Mockup for Christmas holidays and special events. This free PSD mockup is full of interesting details and it was made using interesting background. Customize it the way you wish, use the necessary background and logos and let this beautiful idea inspire you!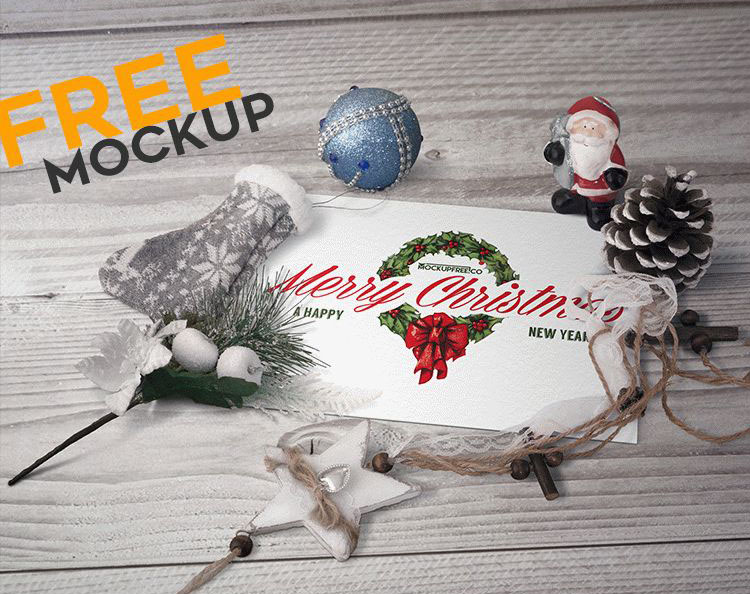 Download
---
Invitation / Greeting Caard Mockup PSD
9 PSD Presentation / CS4 or Higher
High Quality / 4000×2667px / 300dpi
Optimized for A5 (A6 closed) format
All used backgrounds are included
Fully Named & Layered
Help File w/Instructions
Invitation design is not included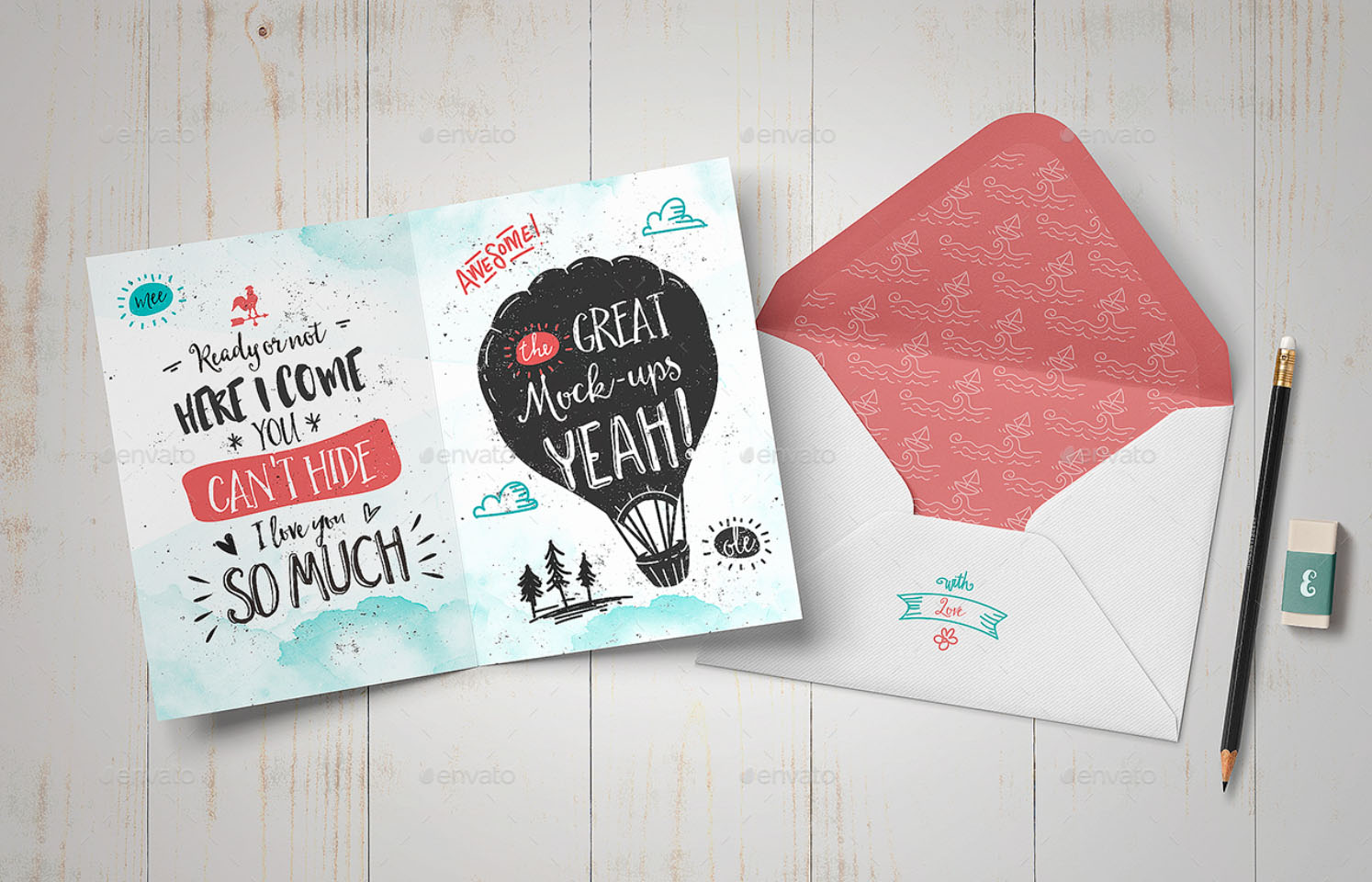 Download
---
Free Christmas Shopping Bag Mockup in PSD
Christmas is coming! Don't forget to download this absolutely Free Christmas Shopping Bag Mock-up in PSD for promoting your business ideas and just for improving your skills. Good luck!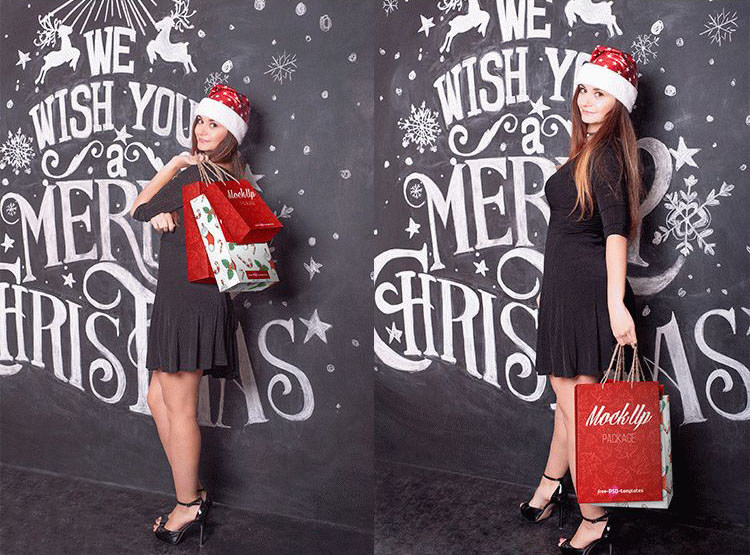 Download
---
Square Greeting Card & Invitation Mockup PSD
Hi-res 3000×2250 pixels
6 Layered Psd file
Layers organized for easy editing
This is a very eyecatching way to display & present your graphics
Smart objects
Perfect for greeting cards and invitations presentations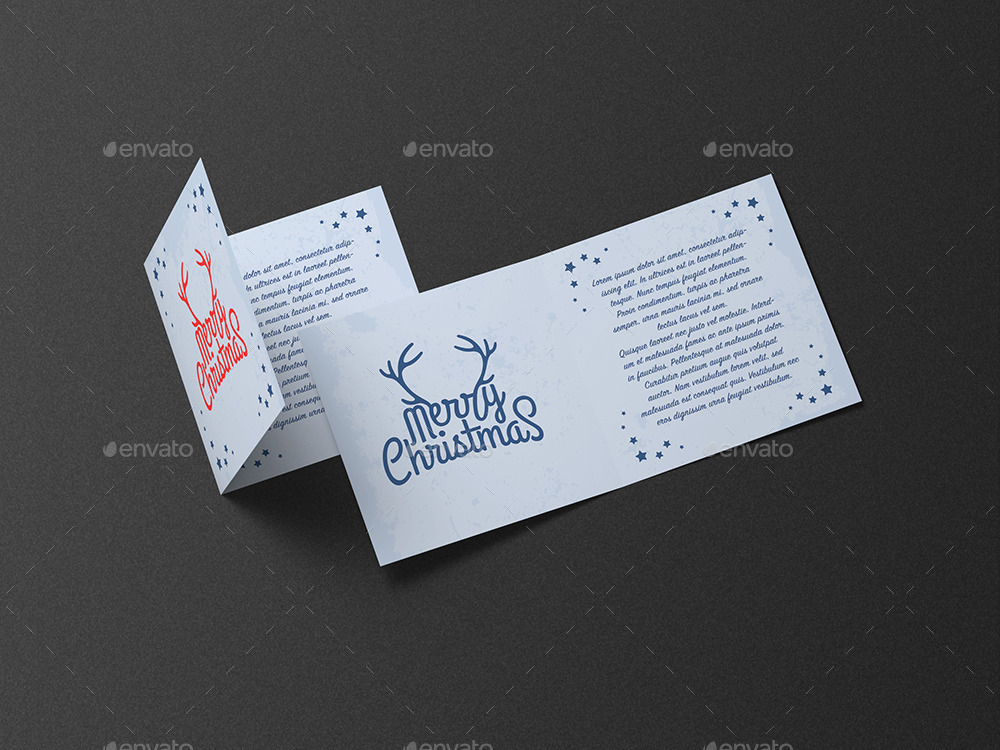 Download
---
Christmas Mockup FREE Scene download
This file allows you easily create unique, eye-catching Christmas Holiday cards, banners or wallpapers.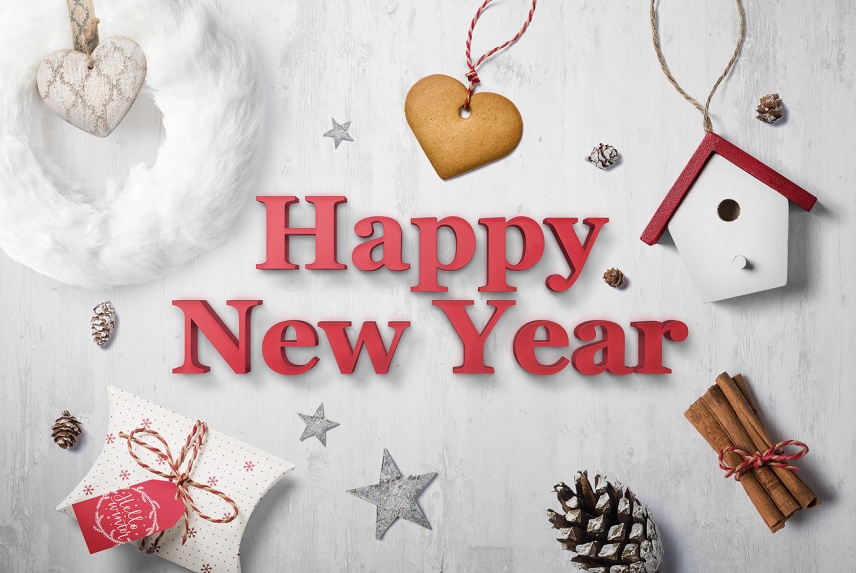 Download
---
Christmas Badges PSD download
4 Premium Christmas Badges, perfect for posters, christmas cards, stickers, web promotions and much more! Each Badge have been created with care with the finest details. All elements are clearly labeled and in organized folders.
Features:
4 PSD Files
CMYK mode
300 DPI
Help File
Please Note:
This is a Photoshop® File. Adobe Photoshop® CS3 or + is required to open this file correctly and allow for full editing.
Photo(s) and mockup(s) not included in package. Its for illustration purpose only.
Links to download these fonts are available in the Help File.
Some texts is not editable.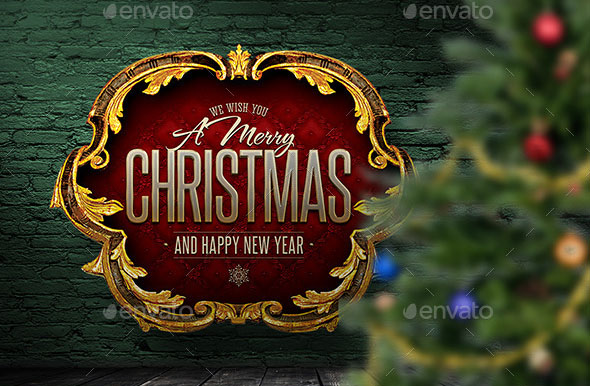 Download
---
Vinyl with Christmas Decorations Mockup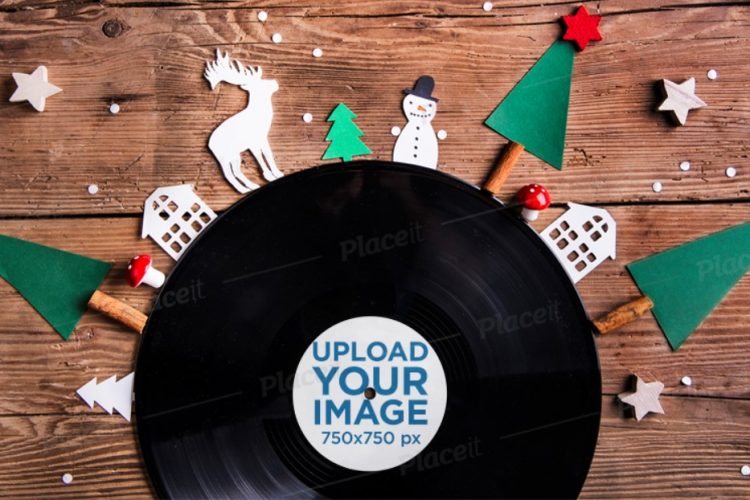 Visit the website
---
Cozy Christmas Style – 14 Free PSD Mockups
Do you want to have a lot of beautiful and qualitative Christmas items for business and entertainment? Lot of different mockups can be downloaded in this collection Cozy Christmas Style – Free PSD Mockup! Business card, Tri-fold and bi-fold brochure, greeting card and many other things can be yours. Choose this PSD mockup and enjoy easy work!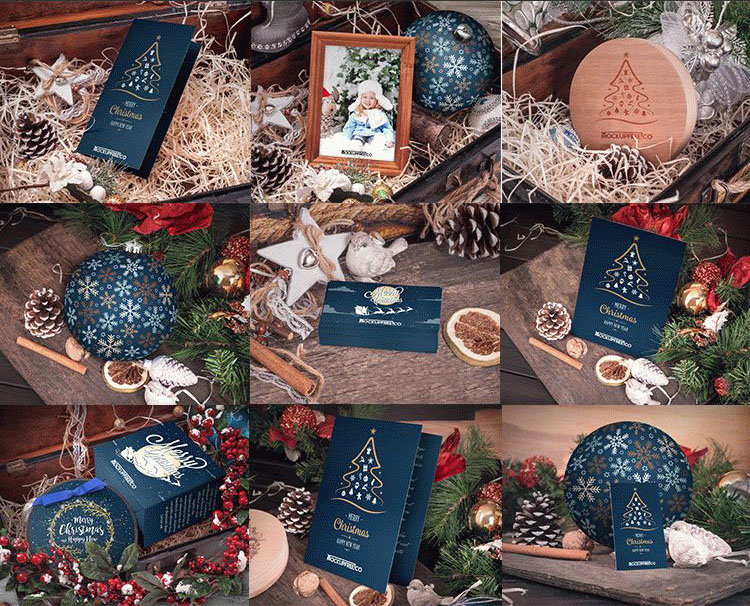 Download
---
Glossy Christmas Snowman Toy Mockup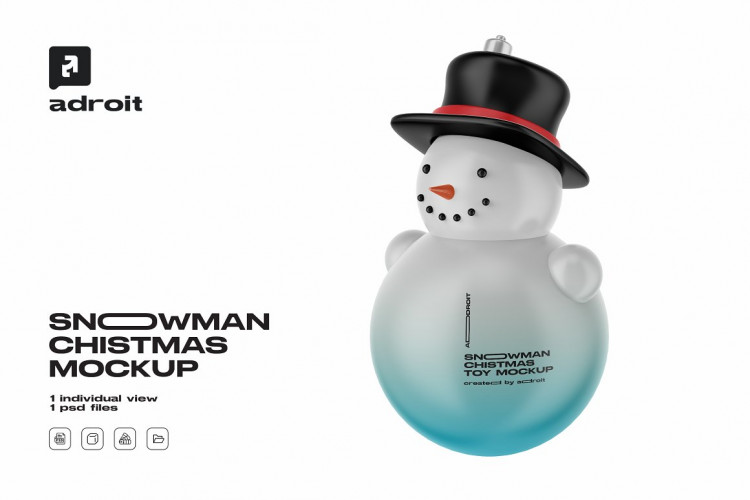 Download
---
Christmas Card Mockup
Photorealistic holiday card mockups ideal for showing off your card design or creating a stunning christmas background for websites, presentations, e-cards, banners, posters, invitations etc. Use them even for social media headers.
Based on HQ photography. The background and the card position is permanent.
FEATURES
7 greeting card mockups
PSD files with Smart Objects
HQ image size 4000×2667px
Easy one-click edit
Realistic depth of field
Users guide included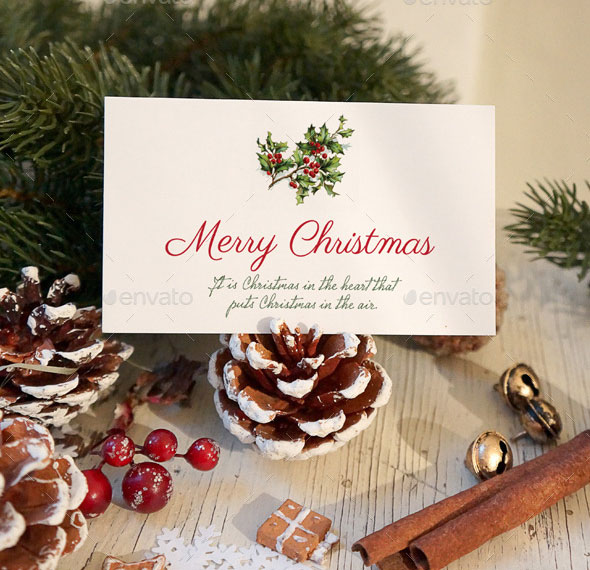 Download
---
Free Christmas Ball Hand Hold Mockup in PSD
If you want to promote professionally your product and you don't have mockup – download our todays Freebie – Free Christmas Ball Hand Hold Mock-up in PSD! Choose any backgrounds you like and put there necessary photo! So, you are welcome to use it the way you wish. Good Luck!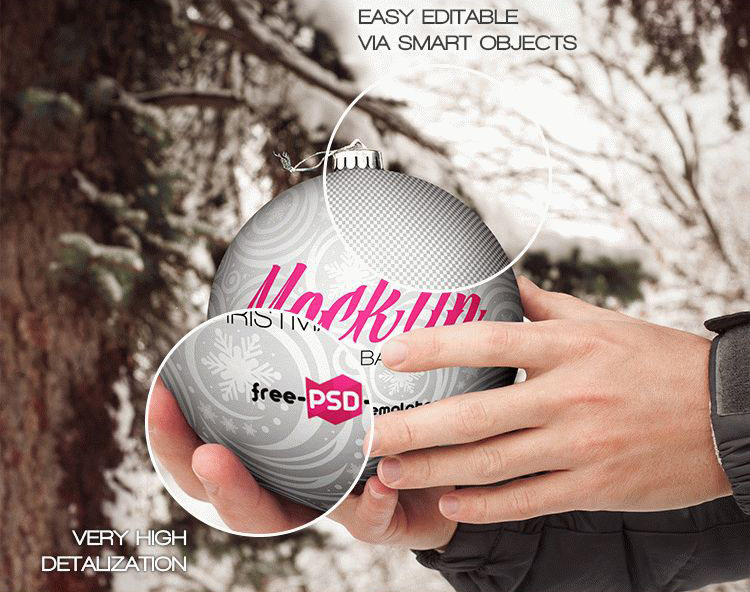 Download
---
Christmas Ball Mockup
1 Layered Psd file
Editable via smart object
4 types of materials
ON/OFF bow and Christmas tree branch
Changeable Bow and Materials colors
Your can Combine materials
2 background included
Photorealistic Result
Help file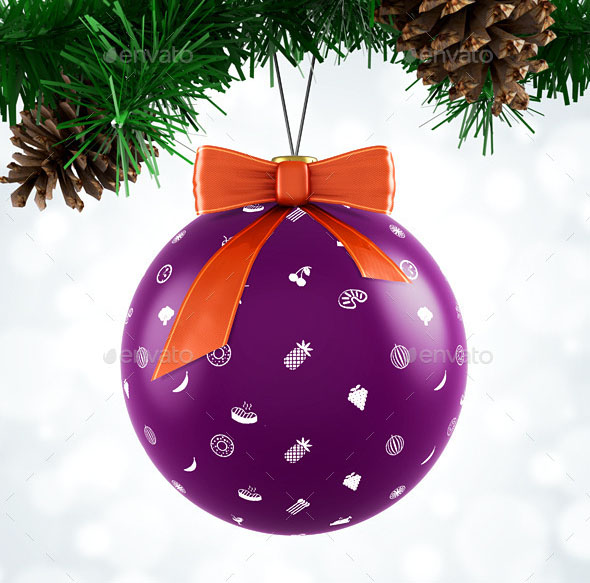 Download
---
Free Red Christmas Menu Template
Download
---
Christmas Ball Mockup PSD download
Smart objects used allows you to replace Christmas Ball item contents for your own responsive designs in few seconds. Device composition customization is as easy as moving/scaling individual devices as layers. All layers are cleaned up, named properly and color coded for easy identification of layers designated to be edited by user.
*The Christmas Ball design used in the preview it's not included and it's used for demonstration only.
Features
8 realistic 3d composition
8 PSD files
Resolution 3000×3000px / 10×10 300dpi HiQ print
Changeable background
Individual layers – transparent/shadow/reflected/light
PDF Help Document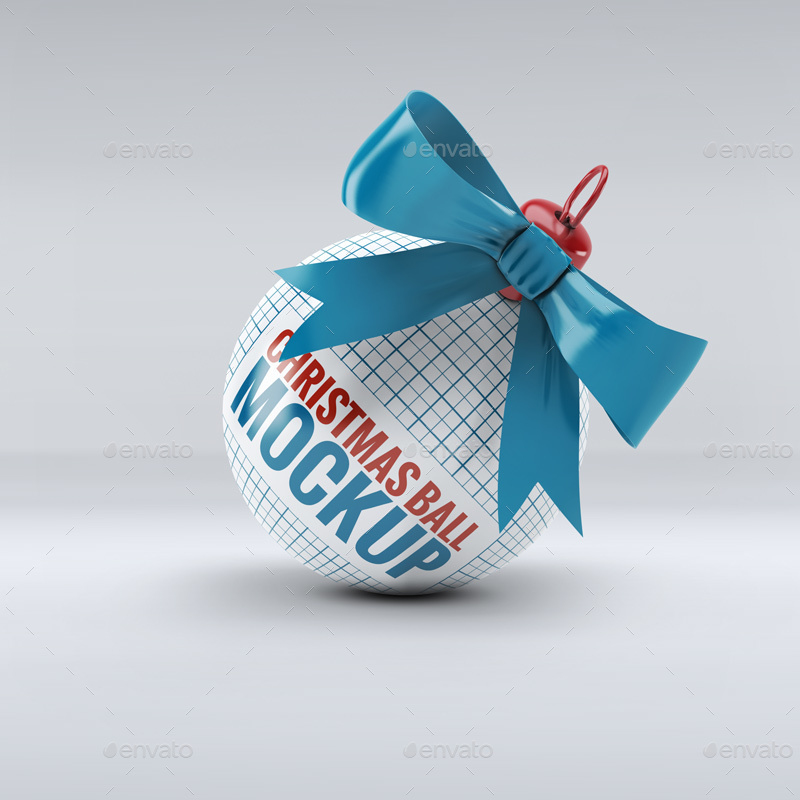 Download
---
Christmas Socks Mockup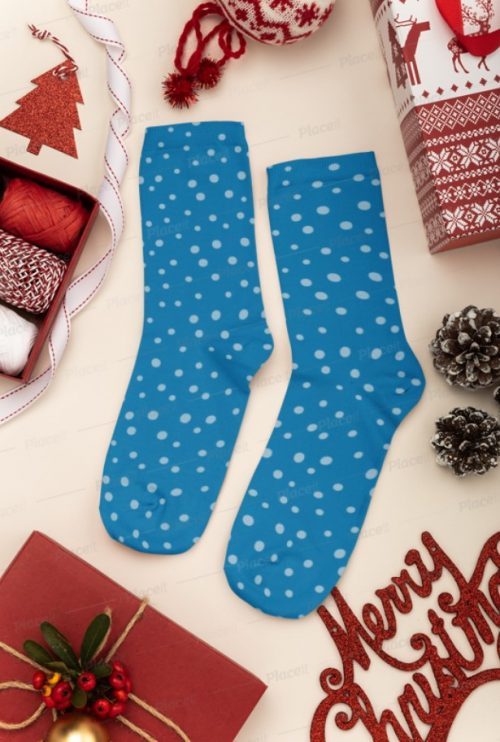 Visit the website
---
Snow Globe Mockup PSD
1 Layered PSD file
5200×4000px
300dpi
Smart Objects For Product Graphics and Text (doubleclick the smart object, paste your artwork and save)
Clear Glass Sphere
Snow Particles, Clouds, Sun and Rainbow Lights Layers
Separate Shadow & Reflection Layers
PDF Help file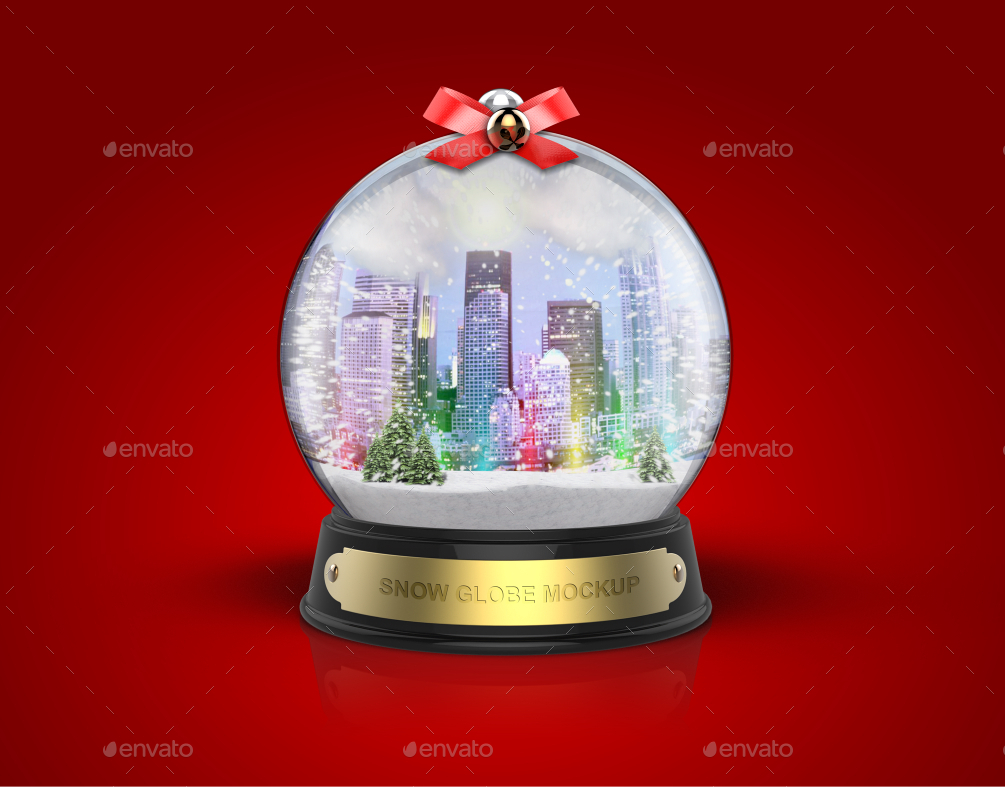 Download
---
Christmas New Year Scene Creator
Christmas New Year Scene Creator is Photoshop file with over 100 Christmas items that you can use to create a beautiful Christmas cards, flyers, posters, presents designs of your web site, create web elements to layer slider, make beautiful stock images for your blog etc…
It is easy to use and requires only basic knowledge of Photoshop, because all the objects are arranged by layers in different groups and marked with different colors.
You can move all the objects/items, rotate in and reduce their size. You can delete object shadows, set opacity or set the direction of light. (Shadow objects are moving toward the light source).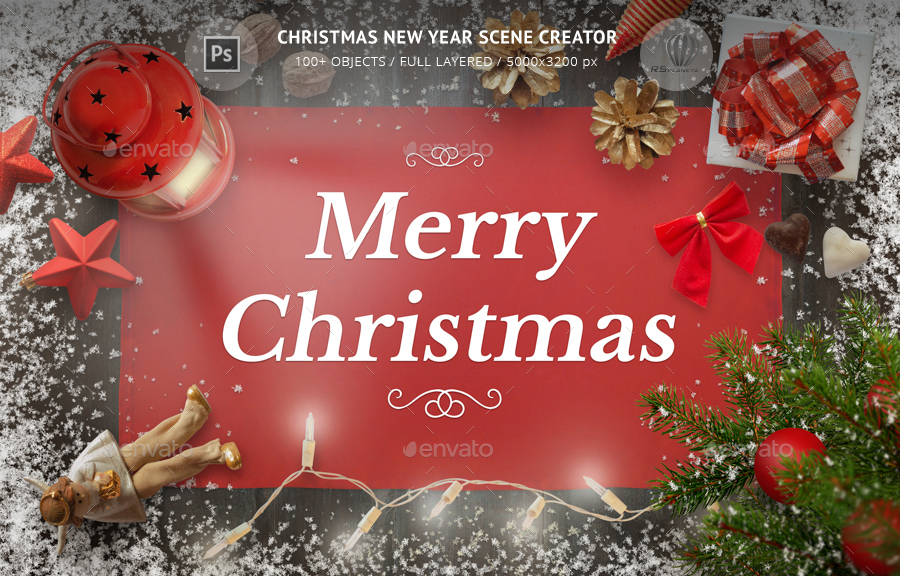 Download
---
Christmas New Year Mockup PSD
Mock Up was designed to promote your work on mobile phones, tablets and computer displays… Easy add image, text, easy change black and silver color of device and make nice design to promote your work. High resolution allows you to print your work on billboards.
Features:
7 Layered Adobe Photoshop .PSD files
Size 16.2 MP, 4928×3264 px, 300dpi
RGB color
21 Actions
Easy to change color on mobile and tablet
Easy to move showing hand
Easy to customize organized layers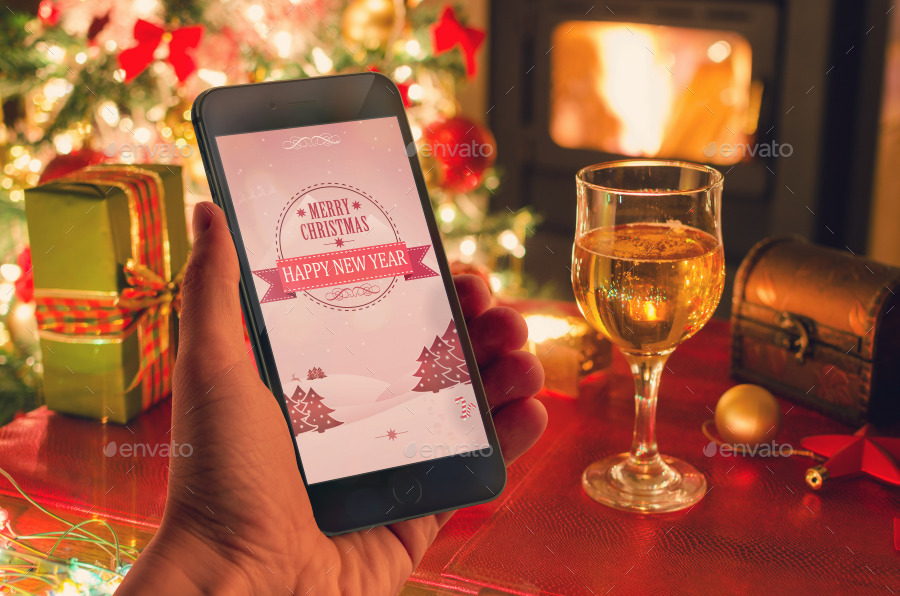 Download
---
Christmas Ball Mockup PSD
Original christmas ball mock-up for branding and presentation. Usage of this set is very easy – just edit Smart Objects, place your design and save.
You can change color of xmas ball, highlight, shadow, background. You can put your own design using smart objects on xmas ball. You can switch off one of the xmas ball. All objects are movable. Well oganized layers.
6500×4700 px
2 psd files (layered Photoshop files)
Gold/Silver texture
Photorealistic results
All elements are separated
Well organized layer sets
Place by Smart Object
Easy editing
Help file
*All images, fonts is used to generate previews only and not included. Thank you!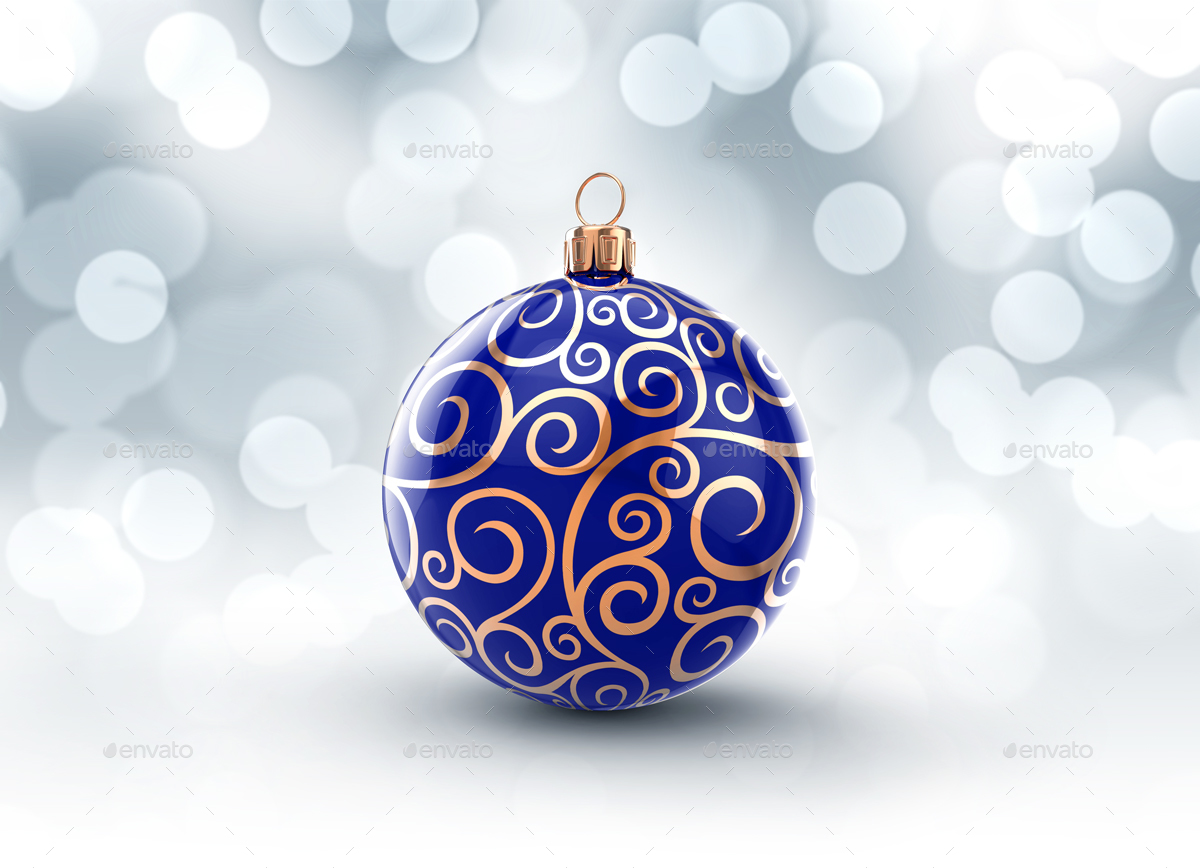 Download
---
Free Christmas Night Party Flyer Template
Download
---
Snow Globe Mockup PSD
1 PSD
High resolution 4300×4300
Easy editing via smart objects
Organizaed Layers and folders
Help PDF file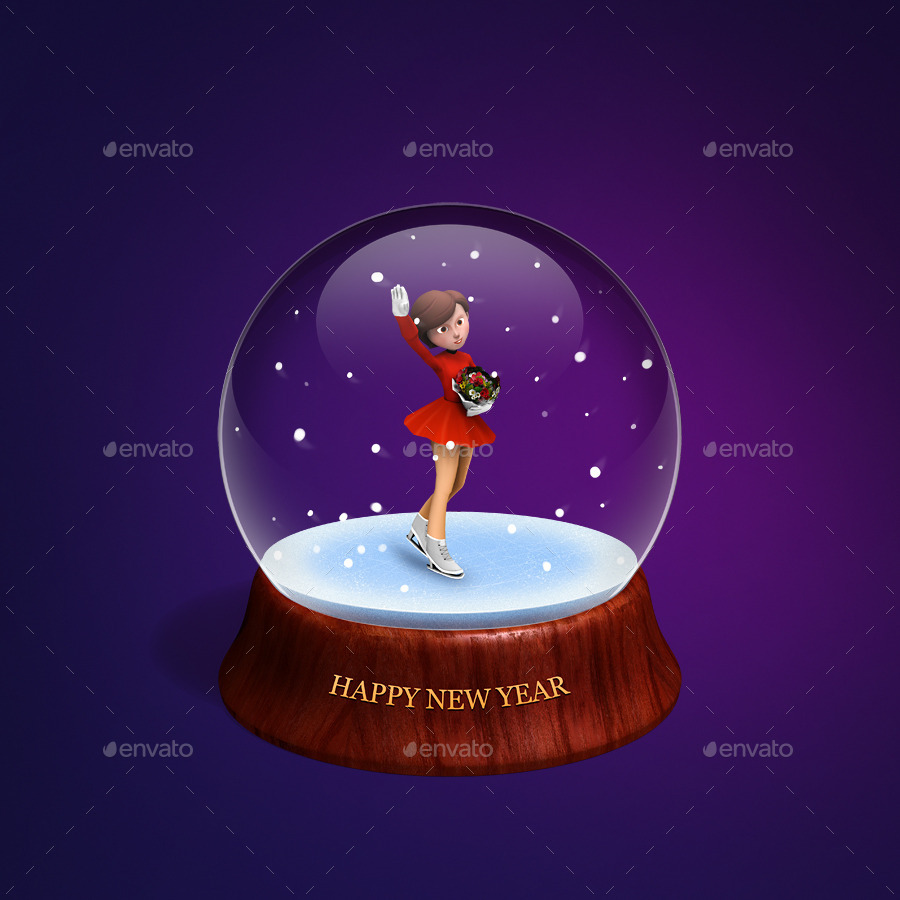 Download
---
Christmas Stocking Mockup PSD
3 Layered PSD files
3900×3500px
300dpi
3 Smart Objects For Texture Putterns and Label(doubleclick the smart object, paste your artwork and save)
Adjustment Layers for Best Result
Numerous design combinations
Design Objects and Textures from Preview Image are Not Included
PDF Help file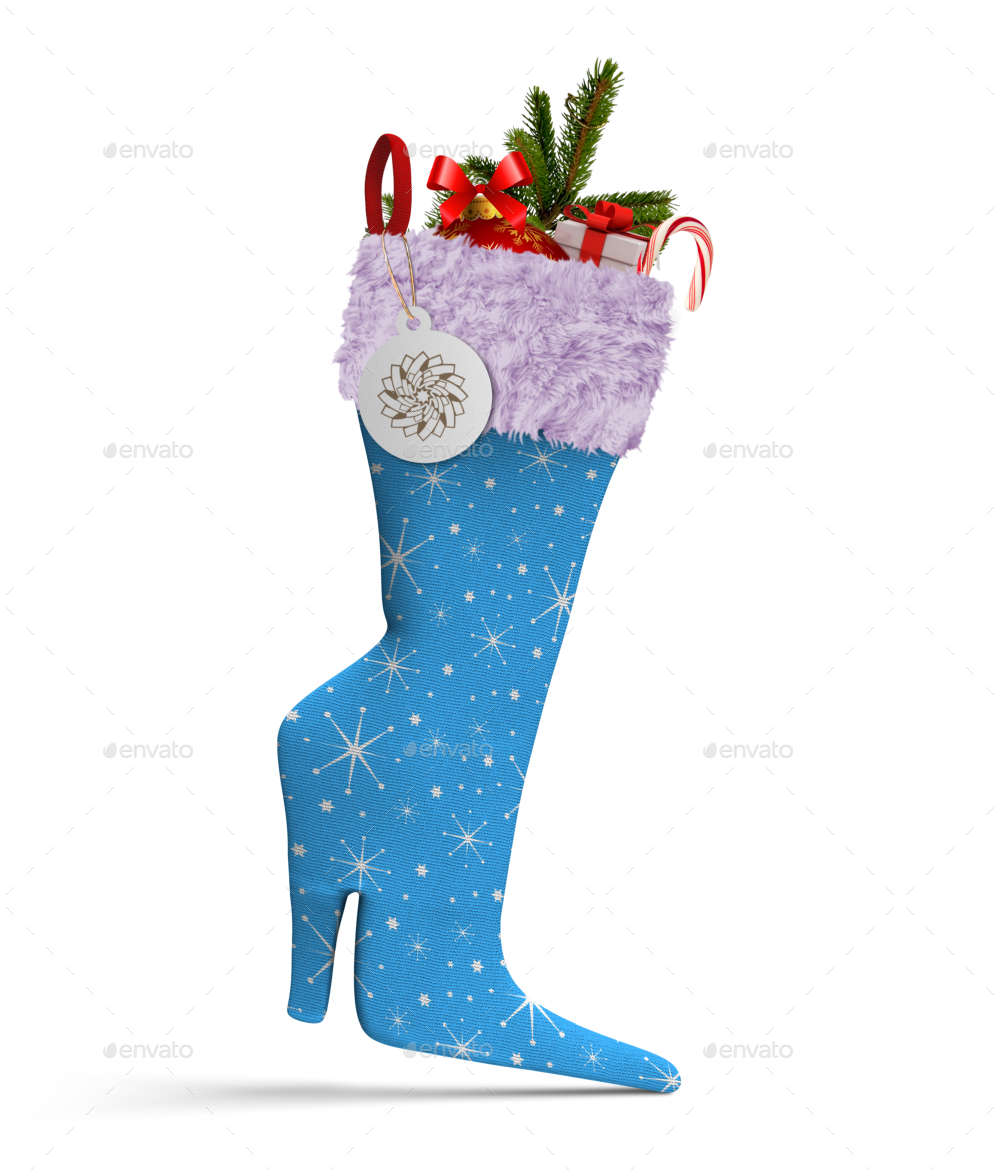 Download
---
Thank you so much for your attention. Have a nice day!