Landscape photography is one of the most breathtaking and mesmerizing types of photography. By taking landscape photos, we try to capture all the beauty of nature in all of its aspects. The art of landscape photography is in capturing the right moment from the proper perspective. You may spend hours out there by trying to catch the most spectacular sunset or sunrise through the lens. You may get caught in the eye of the storm trying to capture the thrilling beauty of skies or the ocean.
Almost all landscape photos are beautiful if shoot right with proper light, don't need to be fixed or improved. But sometimes we lack one or more factors which impact on the quality of landscape photos. Even after a landscape photo is made, you can improve the quality via post-processing Photoshop actions. Learn how you can improve your landscape photos using the below-listed 15 premium and free Photoshop actions.
Using these easy-to-apply Photoshop actions and plugins, you can make up a shortfall in the lack of brighter colors, white balance, exposure, contrast, etc. Some of the below Photoshop actions can make your photos more dramatic and eye-catchy. The collection includes a wide range of one-click free landscape Photoshop actions and plugins which you can apply to your landscape, travel and outdoor portraits photos in order to add a non-destructive amazing color to photos and make them stand out. Once you download them, start applying to multiple photos with one single click: Get Photoshop as part of a Creative Cloud single-app plan for just US$19.99/mo.
Free Landscape Photoshop Actions
Thanks to these free non-destructive Photoshop actions, you can edit your photos to make them even more dramatic.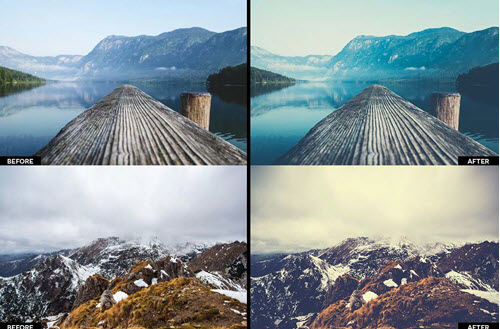 ---
Free Photoshop Action: Flashback
Give a soft touch of vintage look and feel to your photos. This action is compatible with Photoshop CS4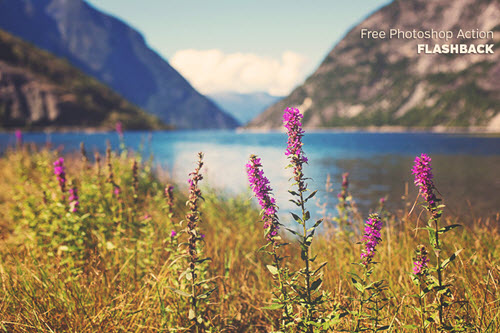 ---
Free Intensify Photoshop Action
Give your photos a darker, edgier look and feel thanks to the sharpening effect of this Photoshop action. It can be applied to the images over 2000 pixels in width or height.
---
Fjordland Landscape Photoshop Actions
Download
---
Ashen Landscape Photoshop Action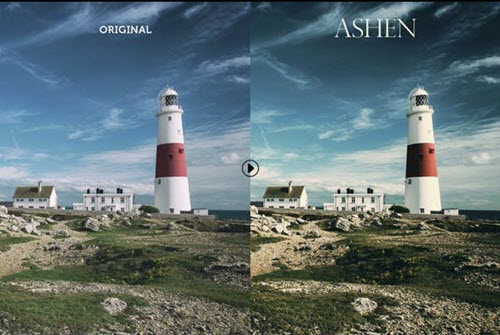 Download
---
Landscape HDR Photoshop Action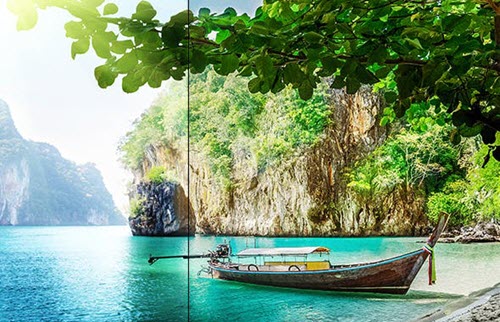 Download
---
Free Landscape Pro Photoshop Actions
These actions are great for landscapes, lifestyle and portrait photography. The set includes 3 landscape photo actions for Photoshop:
Clear & Heat
Glow
Little Bright Sky & Light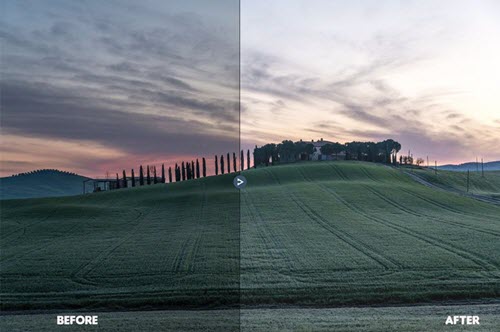 ---
Autumn Landscape Photoshop Action
---
Landscape Photoshop Actions 1759480 Free Download
---
Dramatic Landscape Photoshop Action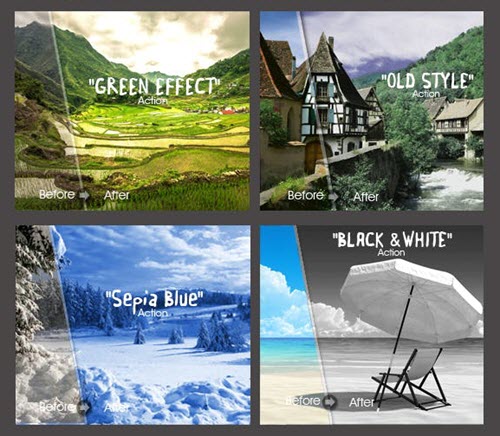 Download
---
Vintage Landscape Photoshop Action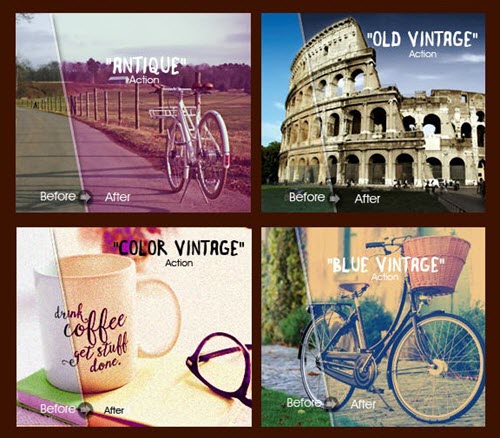 Download
---
PRO Landscape and Travel Lightroom Presets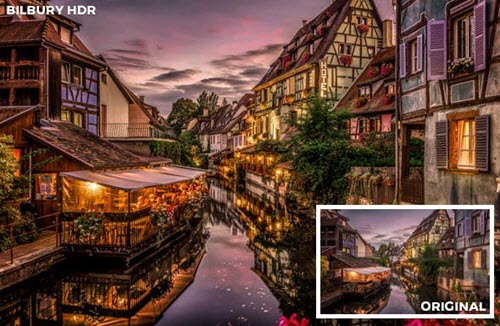 Download
---
Autumn Color Effect Photoshop Action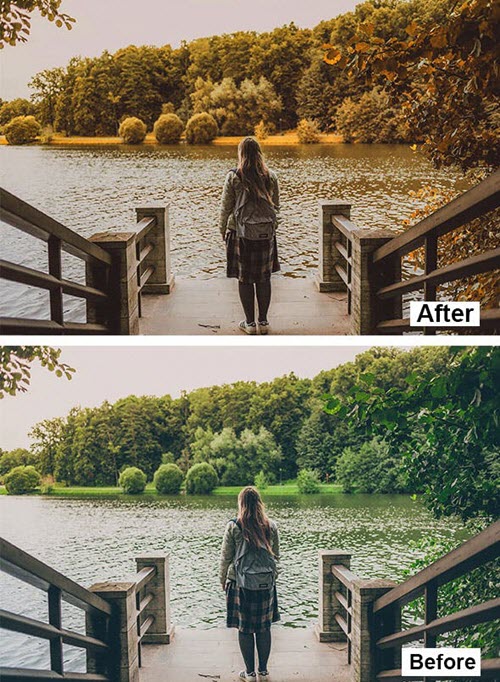 Download
---
Photoshop Winter Breeze Action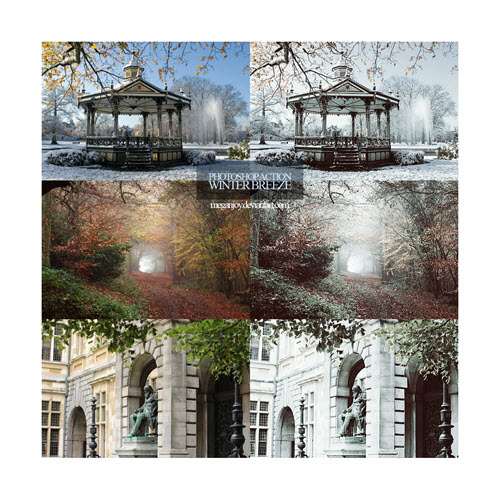 ---
Landscape photography editing process is harder than it may seem at first sight. It can really make or break a great landscape photo, as there is a fine edge between enhancing a photo and overcooking into Photoshop. Invest your time in practice and soon or later you will learn the ropes of landscape photo post-processing in Photoshop.