If in the world of marketing, the content is the king, in the world of design, the font is the king, as it helps to showcase content in a visually impactful way, convey the key message, and emphasize the style of the brand. Choosing a font is one of the most responsible decisions in the process of design, so if you make a mistake it will affect negatively the whole look of your design project. Below are Most Common Typography Mistakes Every Designer Should Avoid in the process of creating graphic or web design projects.
The Usage of Too Many Fonts in One Design
Using 3 or more typefaces can create a cluttered, chaotic nonprofessional look in the design and can ruin the hierarchy of the whole design. The perfect solution is to stick to 2-3 typefaces with several weight versions for creating headlines, sub-headlines and emphasized body text.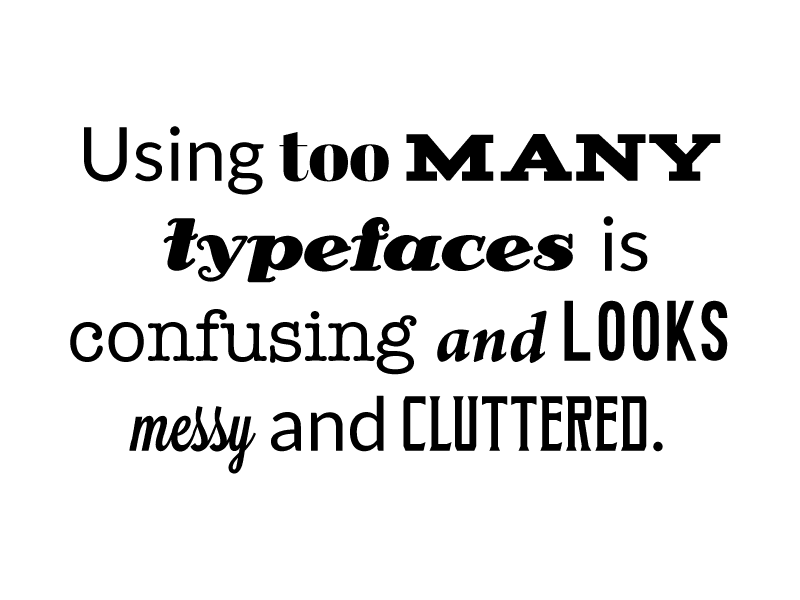 The Focus On The Visual Form Over Function
When choosing the font for your next design project, be careful with choosing too original and unique fonts. While there are a lot of dramatic, original handwritten fonts over there, few of them are legible and functional when it comes to readability. Take a look at this example of urban poster that uses Vivaldi font that is too hard to read because of too many curls and loops. Functionality should be on the first place, not the form.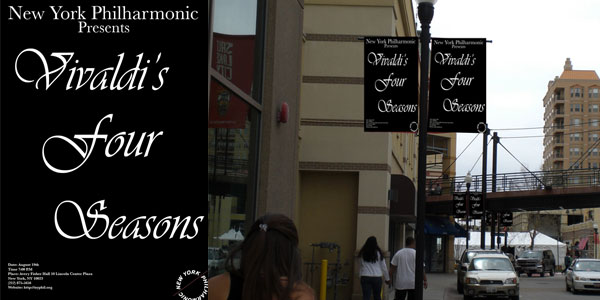 Imbalance in Leading
Leading or line height is the space between text lines. The leading with too much space as well as too tight leading can both do much harm to the design. While adding too much space between lines can create the feeling of separatedness, and make it look like it is "off" design, too tight leading can negatively affect the readability of the text.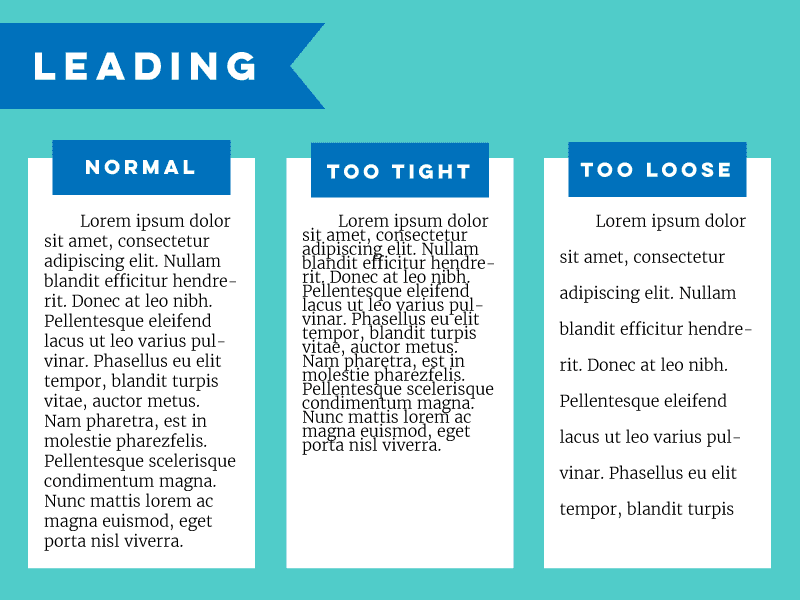 Failed Kerning
Like bad leading balance, a failed kerning can also do much harm to the design and to the brand. Kerning is the space between two characters in a word. Kerning adjustments directly affect the readability. Too tight letters can create a cluttered look, while too loose space between characters can confuse and make it look like a character doesn't belong to this or that word. In the example below, you can see how too tight kerning and space between words can ruin the meaning.
Bad Text Alignment
Make your text consistent throughout the whole design by aligning body text blocks and paragraphs. The non-aligned text looks chaotic and it is hard to focus on. There are some traditional rules of text alignments. For example, headlines and short descriptions should be centered, while huge paragraphs and body text blocks look better when left-aligned or right-aligned.
Flashy Font Pairing Choice
While using too many fonts can do harm to any design, choosing font pairings, or combining typefaces can turn any design in a disaster. The art of combining fonts needs practice, intuition, typography basics knowledge and art approach. On the one hand, it's important to understand and feel what font pairings harmonize well with each other, on the other hand, you should understand how they will look like in real-life context when being applied to various types of design, like package, magazine, poster, website.