Do want to bring your Instagram content to the next level? The most popular way to stand out from the crowd and get noticed in the flow of streaming content is Instagram Stories. There are a lot of apps which make Instagram stories event more interactive, attractive and engaging. Our today's post is dedicated to the list of some best paid and free apps available for Android and iPhone which can turn any Instagram stories post into a piece of art that will surely engage a lot of your Instagram followers. From adding custom interactive animated text to photo filter apps, there are 10 of premium and free Instagram stories apps which help to customize Instagram stories. Take a look at the following Top 30 Premium and Free Apps to Make Your Instagram Stories Awesome in 2019.
Before adding some awesome features in order to customize your Instagram Stories posts with the help of the below listed Instagram stories apps, you need to create an awesome Instagram story post design. Don't know where to start from? Make use some of these 35 free Instagram post/stories PSD templates for creating awesome interactive animated stories without any hassle.
---
Animated content is a must for higher engagement of a target audience in social media. We keep up with the times in order to provide you with the best and up-to-date free templates. You are welcome to download our new awesome work for you – Free Animated Instagram Stories + Premium Version. Choose the best Story template for your Instagram account and enjoy the results!
---
Looking for high-quality social media or print templates for creating awesome, attractive marketing assets designs? We have a wide range of both free print templates as well as free social media animated and simple templates.  Now let's have a look at some awesome paid and free apps for taking your Instagram to the new level.
Features: allows easily edit and customize image and video graphics with awesome typography, custom themes, premade templates and resize your graphics and animated posts for making your Instagram story stand out.
Price: Available for free
Devices platform: iOS, Android
---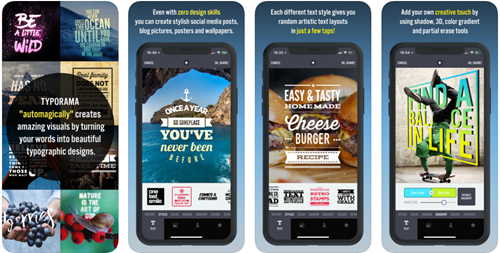 Features: The app allows adding custom original text thanks to more than 50 different typographic text styles and more than 100 different fonts from professional designers. You can also enrich your Instagram stories with multiple badges, ribbons, curved text and artistic ornaments, or apply gradient colors, 3D effect and shadows to your text.
Price: starting at $0.99
Devices platform: iOS
---
Features: Spruce up your Instagram stories posts with motion typography using multiple animated text filters.
Price: starting at $1.99
Devices platform: iOS
---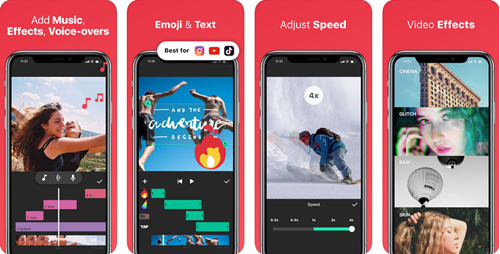 Features: Trim and cut the video to the length you need, split videos into two parts, merge multiple video clips into one video. One of the best video editing app that helps trim, cut, split, combine and compress videos without losing quality.
Price: Available for free
Devices platform: iOS, Android
---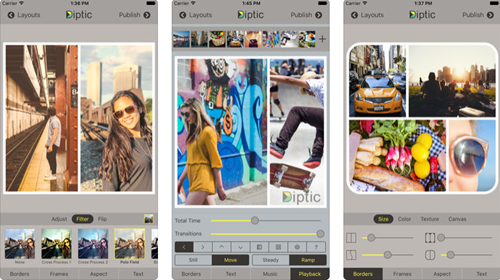 Features: Create collages with photos and videos, add text captions, filters, colored borders, textured borders. You can combine up to nine photos and/or videos in each layout, choose from 14 filters, as well as adjust brightness, contrast, hue and color saturation, pan, rotate, mirror, flip, and zoom individual photos. Add music to any video collage and adjust audio start and stop time, pick any song from your music library, customize video start and stop time.
Price: $0.99
Devices platform: iOS, Android
---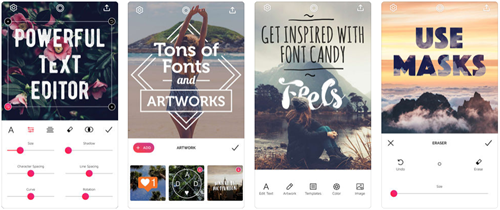 Features: Over 45 artistic, hand-picked fonts. Powerful text editing capabilities including text curving, opacity controls, and shadow. Add multiple captions and manipulate each one separately to make your edits truly unique. Colors and filters you can apply over the background image or the text. Fun animations you can add to your text.
Price: Free
Devices platform: iOS
---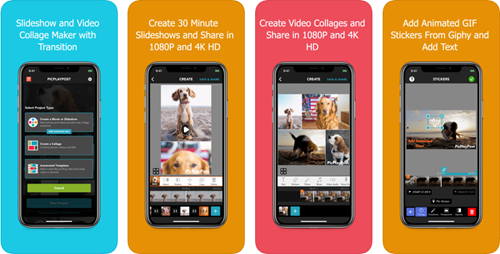 Features: Create video collages with up to 6 GIFs, videos. Acapella maker – use your camera app to record your singing and then import the videos into the frame. You can make gifs, gif collages, gif videos, gif edits. Meme generator and meme maker for 10 year challenge photo and other memes.
Price: Free
Devices platform: iOS, Android
---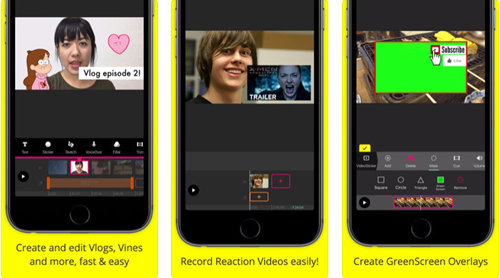 Features: Edit up to 10 minutes of HD video, perfect for your Youtube Vlog, Instagram or Snapchat. The app supports any kind of video format: horizontal (landscape), vertical (portrait) or square videos. Create Amazing Titles for your Videos with one tap and using app's templates including HD quality videos.
Price: Free
Devices platform: iOS, Android
---
Features: Using this app you can easily post full sized photos on Instagram; rotate, flip and resize photos; add templates; choose 200+ free background patterns; 30 filters to make your photos more beautiful; add text with different fonts and resize text; 400+ free stickers and emoji stickers to personalize your photo.
Price: Free
Devices platform: Android
---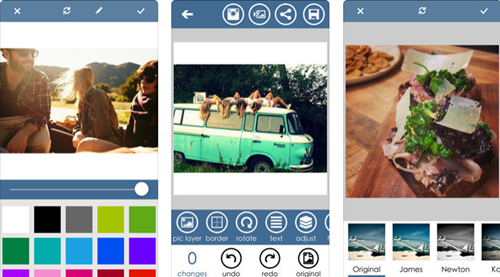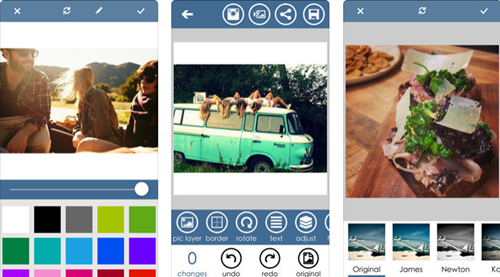 Features: Add custom backgrounds (25 standard colors, color picker to select any color you like, 60 amazing background patterns); edit photos by applying filters (15 beautiful filters, add filters on top of others, unlimited undo /redo function), adding text (12 fonts, color select); change orientation; add borders, adjust brightness, contrast; add effects (bloom, chrome, sepia, etc.) and other interesting features.
Price: $0.99
Devices platform: iOS
---
Features: Templates (25 templates + 75 premium templates). Fonts (5 fonts + advanced text tools). Photo & Video Support. High Quality Export (Export your stories in high resolution for seamless sharing to other platforms).
Price: Free
Devices platform: iOS
---
Features: You can easily create and launch a creative marketing campaign on Instagram and FB right from Over. You can select templates or fonts for Instagram stories posts, posters, ads, flyers. Add graphics, captions, or logos to make your Instagram stories post designs pop.
Price: Free
Devices platform: iOS, Android