The year's most charming season is finally here, and we are sure that you have several creative ideas ready in mind to celebrate it! In today's compilation we offer you twenty-five wonderful sets of special icons that are all about flowers, blooming and spring beauty. Hand-picked from the best professional resources, the icons will add elegance and cuteness to any webpages, designs and products.
Mind too that all the packs featured below are available for free, which means you can freely use them for both personal and commercial needs. Basic design skills will be enough to edit these amazing icons in AI or other software. Enjoy!
---
Free 20 Botanical Instagram Highligh Covers
Have a look at this pack of twenty beautiful highlight covers for Instagram. Minimalistic and delicate, these unique floral icons in a tender rose hue will add elegance to your account. The set is customizable, and comes in several formats.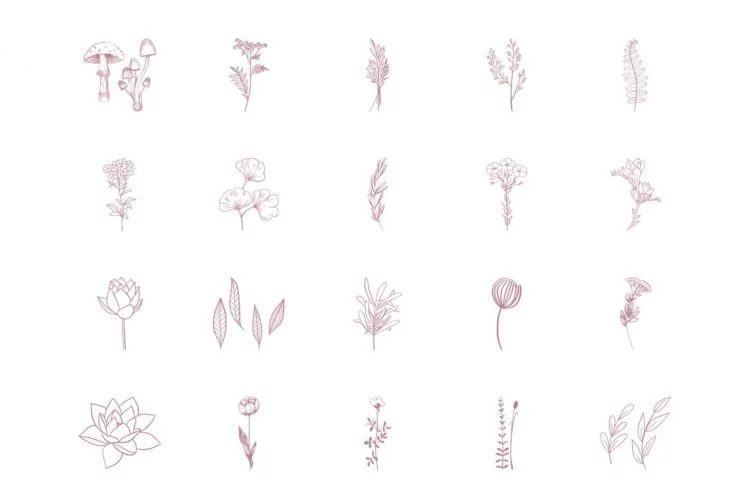 ---
Flowers Vector Free Icon Set
Probably, simplicity is what makes these flower icons look sweet and eye-pleasing. It's up to you whether to choose a colored or a minimalist linear version. Small daisies and roses are easy to adjust and apply.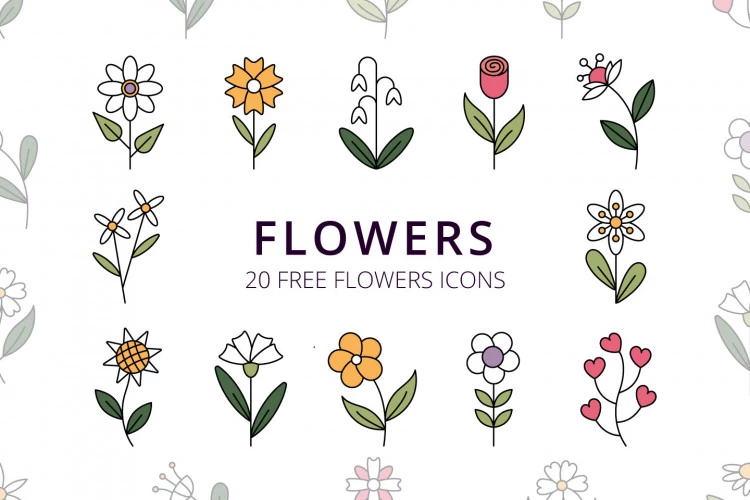 ---
Free Flowers Icons Templates in EPS + PSD
Snowdrops, tulips, daffodils, irises, roses… This special collection of spring flower icons is blooming with charm and joyous colors. Download all twenty-five pieces in one file, and brighten up your designs.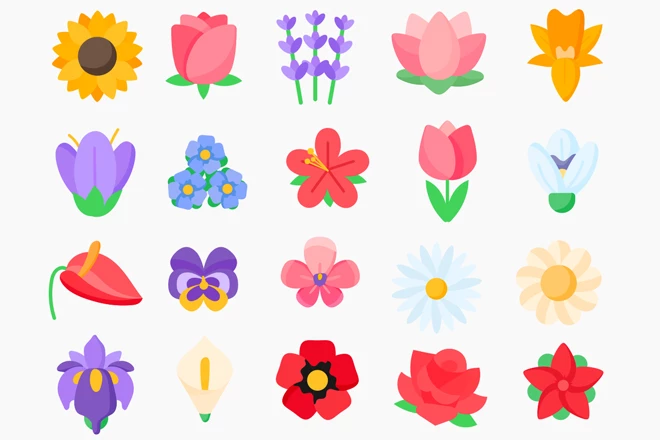 ---
Plants Vector Free Icon Set
From cacti and bamboo to a sunflower and reeds – this set will surprise you with its versatility. Clean natural colors will perfectly match any eco-related project. B&W linear version is available, too.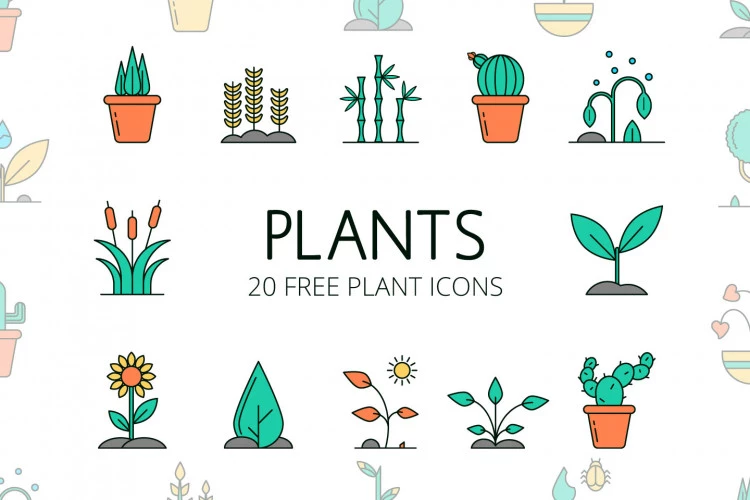 ---
Lotus Flower Icon Set
Lotus flower is commonly recognized as a symbol of purity, balance and enlightenment. This unique set of nine editable lotus icons will come in handy for the projects related to wellness, yoga, etc.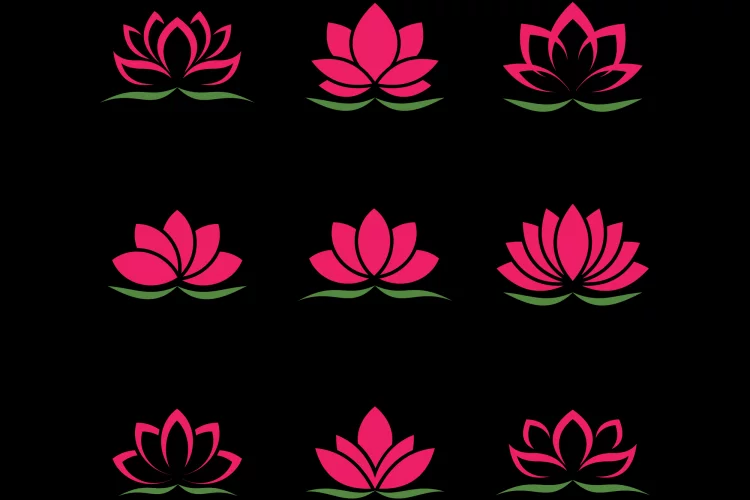 ---
Free Flowers Icon Set
This collection of twenty icons represents the versatility of tender spring flowers. Saturated colors, simple shapes, and a modern look of the small adjustable images will freshen up your seasonal projects.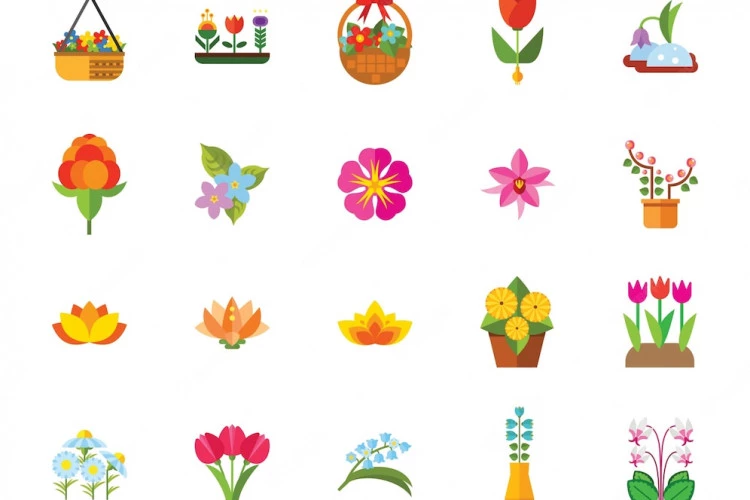 ---
Cotton Flowers Icons
Consider using this one-of-a-kind set of cotton flower icons. Varying in shape and style, the icons can match many personal and commercial projects. The process of customizing will be easy and fast.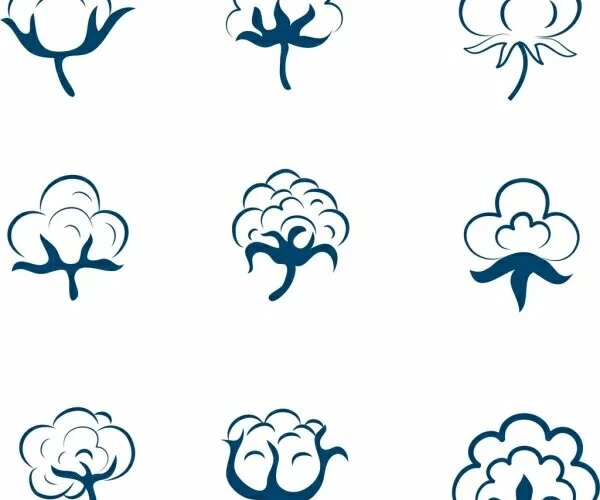 ---
Flower Icon Set
If you are in search of minimalist accents, this array of silhouette icons may be just right! Bold black color and precise detailing make every small adjustable piece look stylish, unique and eye-catching.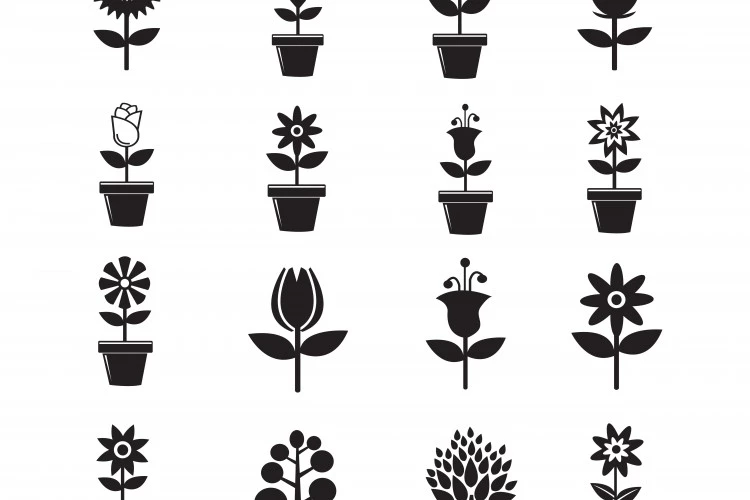 ---
Free Flower Bouquets Icons
In case you need tiny bouquet images for your new project, these six icons may come in handy! Bright tints give them a cheerful and sweet look. Simplicity makes these editable images suitable for any purpose.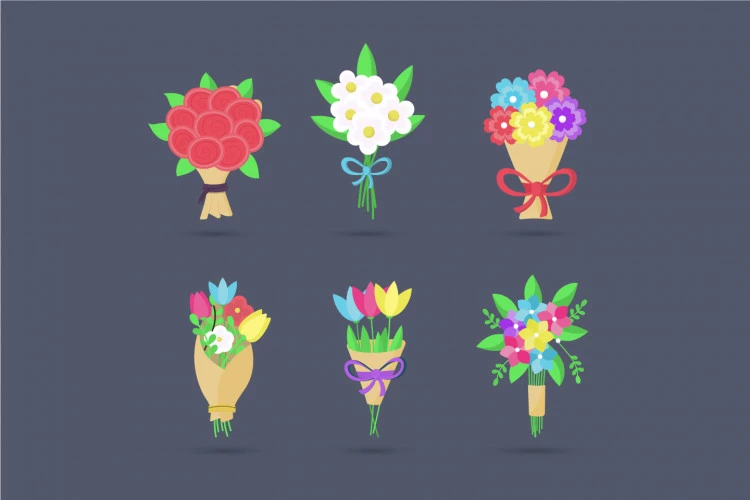 ---
Dark Flat Flower Icons
We love how simple yet charming these flat flowery icons are. Use them to add a stylish natural touch to your new spring themed project. The colors vary from tender pastels to bright tints. Get the set, and enjoy editing it.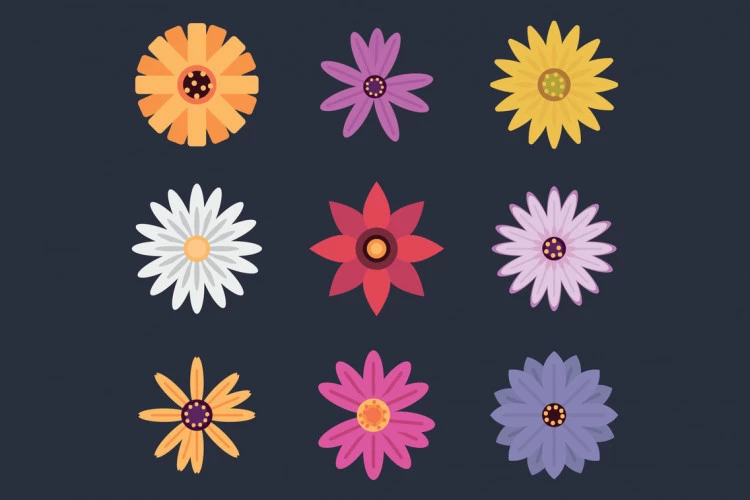 ---
Flowers And Trees Icons
It doesn't take much to create an impressive and effective set of icons. Despite looking plain at a first glance, these images of trees and flowers can easily interest your customers and followers alike.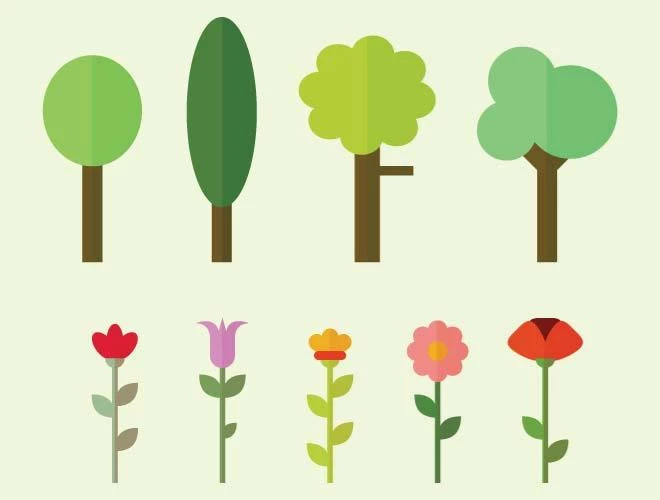 ---
Free Flowers Outline Vector Icons
From minimalist to detailed and sophisticated ones, these linear flower icons will add a lovely touch to your new spring designs. All 30+ icons come in simple white color, but you can change it with ease while adjusting the set.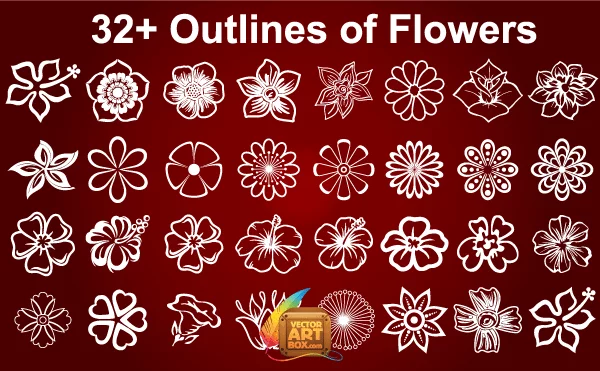 ---
Free Flower Icons Template IN PSD + Vector (.ai+.eps)
Make your project or a social network account look extra stylish with these contemporary icons! Pastels and soft-flowing shapes will please your followers' and customers' eyes. The icons are fully adjustable in AI and other software.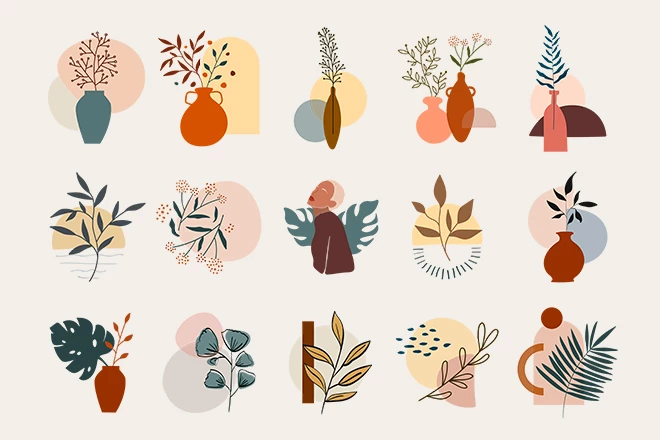 ---
Flower Icons
Although these cool linear icons look like childish doodles, they were created by a pro designer who has succeeded at making them playful and sweet. Download the set in one file, and choose any of the twenty unique designs.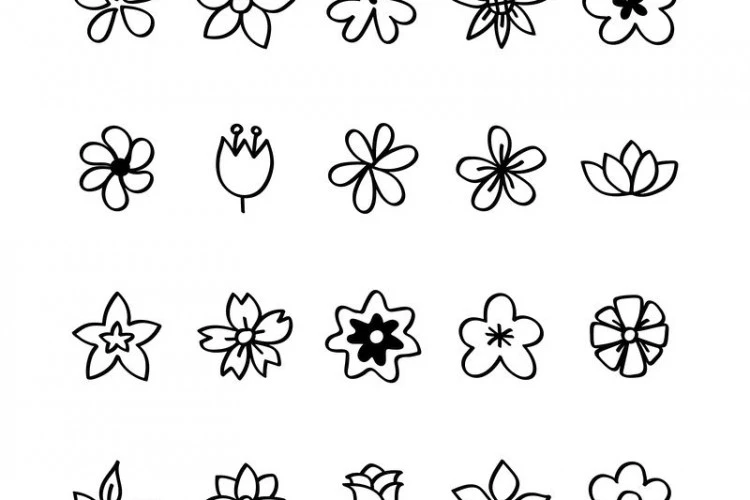 ---
Floristic Vector Free Icon Set
As an owner of a florist shop or a blogger you might appreciate these twenty amazing icons. Crafted by a pro, they can cover every aspect of a florist's work, and make any website or account look stylish.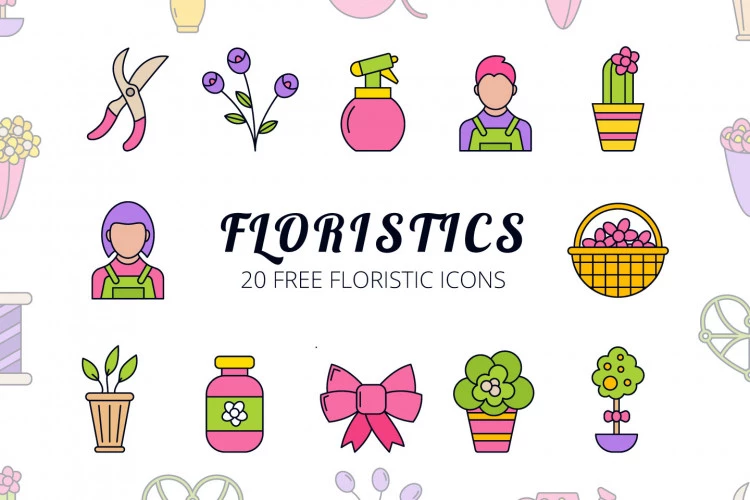 ---
Vintage Flowers
If you'd like to add an exotic touch to your projects, these beautiful floral icons looking like henna patterns might be just right! Exquisite linear designs will instantly enchant any follower and customer.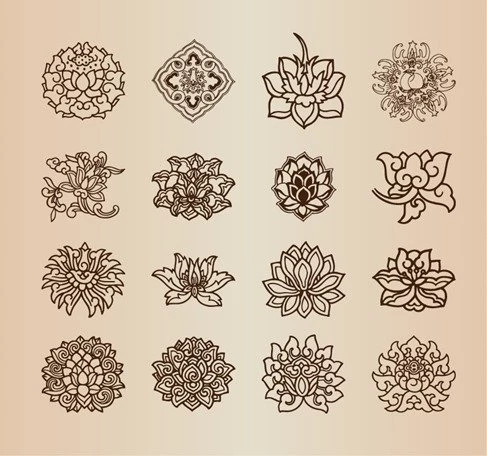 ---
Flower And Leaf Icons
Delicate branches covered in bright green leaves – these unique icons will turn any project into a true spring masterpiece! Download the adjustable pack, and enjoy intertwining the little images into your designs.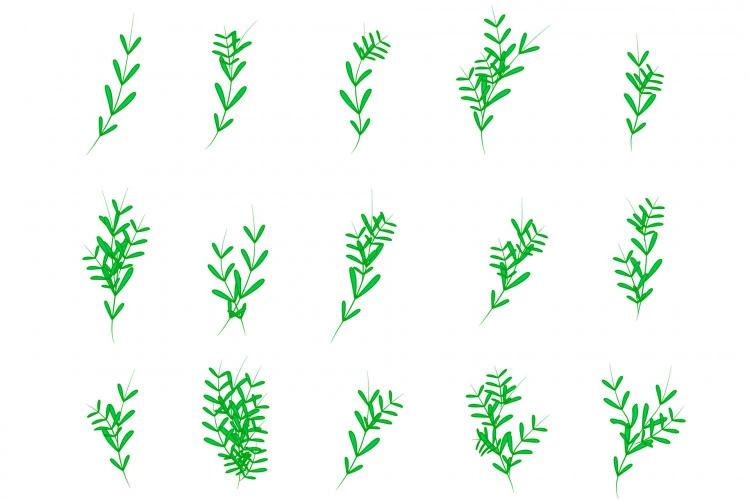 ---
Blue Flower Icons
Having played around with some basic lines and shapes, a pro designer came up with this cool set of eight modern looking icons. Linear flowers in blue and pink will add a special touch to any webpage.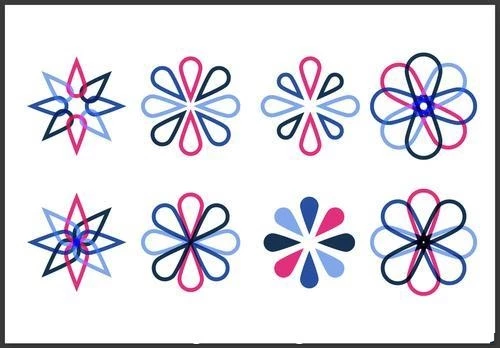 ---
25 Line Plant Icons
Petite yet eye-catching, these linear designs are all about nature, renovation and growth! Download them, adjust, and apply to your projects with ease, to impress your potential clients.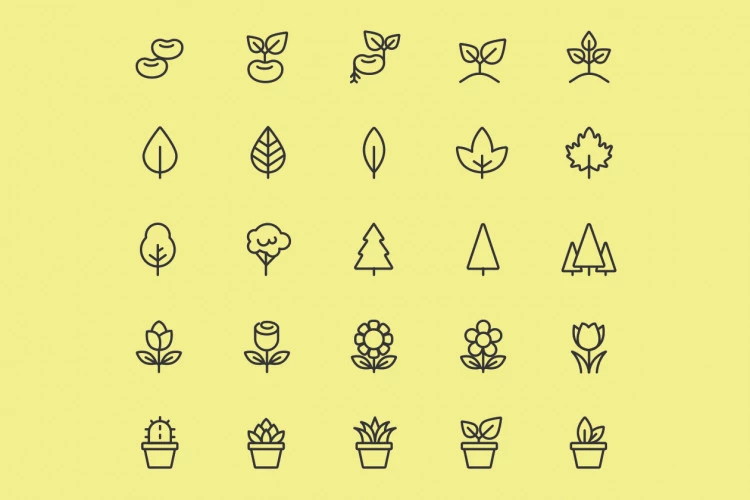 ---
Free Plants Icons Template
Simple natural charm of these unique icons will instantly impress every follower and client. The linear images are placed inside the circles in green and beige pastels. The pack is free and easy to customize.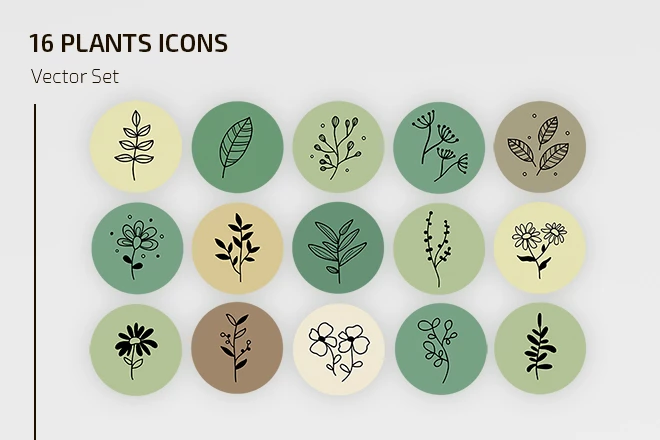 ---
Potted Plants Vector Icons
Minimalist and contemporary-looking, these linear icons will add simple elegance to any project you're working on. Tulips, daisies, and a whole array of cacti are all gathered here. Feel free to download and customize this broad pack.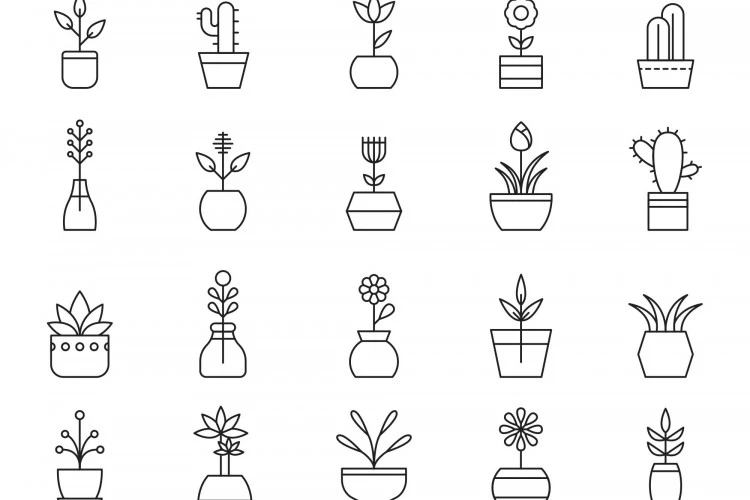 ---
Flower Bouquets Icons
Detailing and pastels give this special pack a sweet vintage vibe. Icons featuring six beautiful bouquets can come in handy for many personal and commercial projects. Don't hesitate downloading the file.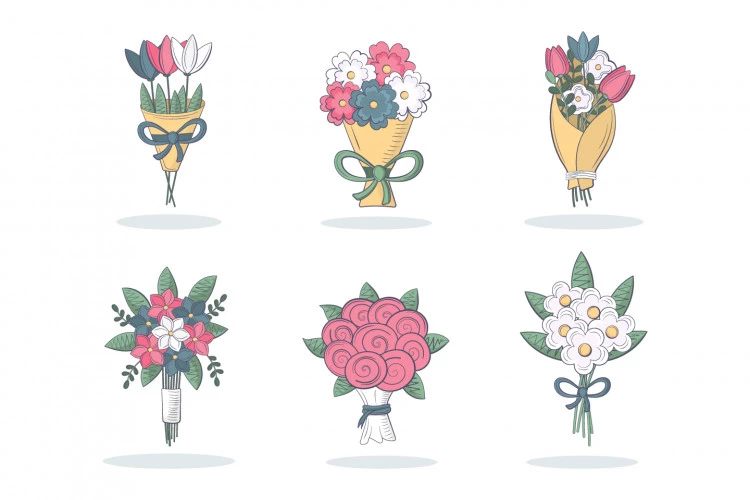 ---
Cactus Icon Set
All those in love with cacti will be excited to see these superb icons on your webpage, merch items and other products. Hand-drawn linear designs have a cool and unique look. Get the set now, and have fun adjusting it!
---
Flower Pot Icon Set
An online store, a flower shop or a blog on gardening – all these and other businesses will benefit from applying these awesome themed icons to their webpages and products. Versatility of the designs will look cool online.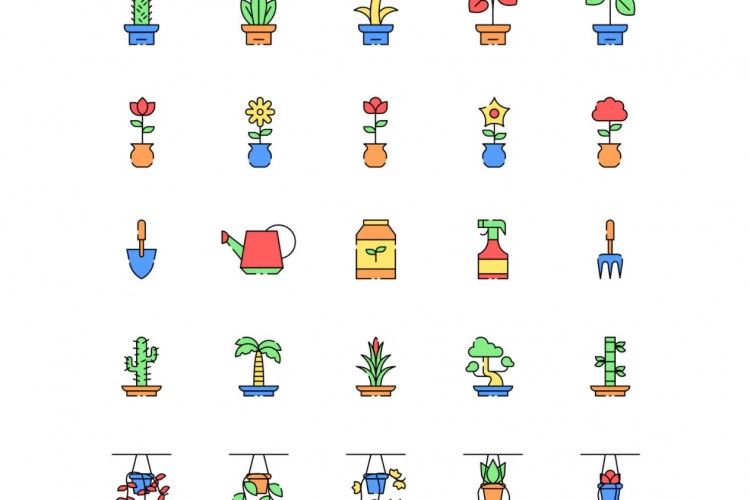 ---
Floral And Botanical Elements
Meet our favorite set on this list – the wonderful hand-sketched icons presenting sweet spring blossoms. Detailed and elegant, they will certainly enchant every follower, making your website and products look unique.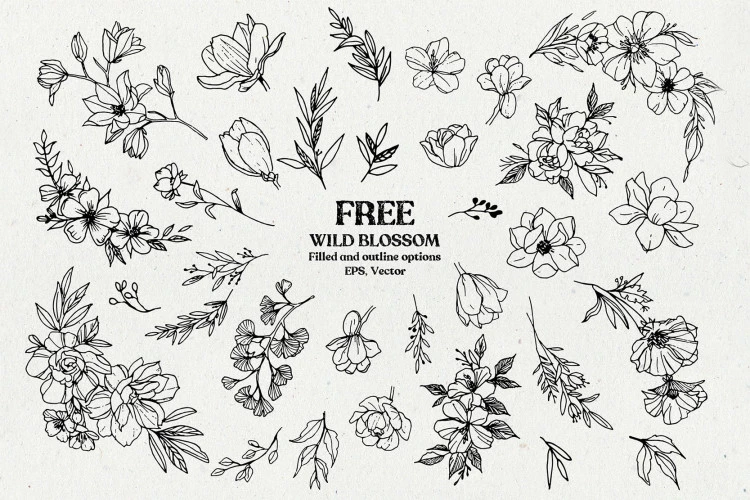 Our team hopes that the list above has provided you with inspiration and perfect accents to add to your wonderful spring projects! Feel free to download any of these unique icon packs, and enjoy customizing them.